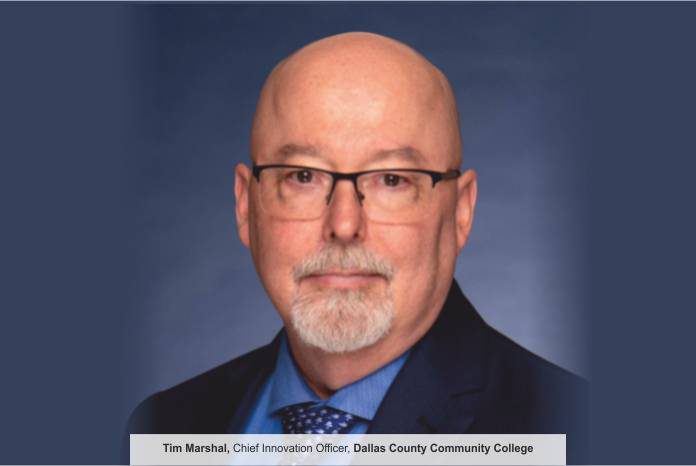 Gone are the days of a lengthy and sometimes costly process to request educational records for job or college applications. Through its investments in groundbreaking technology, DCCCD is allowing students unprecedented access to their educational transcripts. This places students in the unique position to maintain lifelong digital ownership of their complete academic credentials, with the flexibility to use those records to propel them toward academic and career success.
DCCCD is pleased to announce a new partnership with Dallas-based GreenLight Credentials, a new secure digital locker. With GreenLight, DCCCD students will have wide-ranging access to their academic records anytime, anyplace, by simply clicking a button.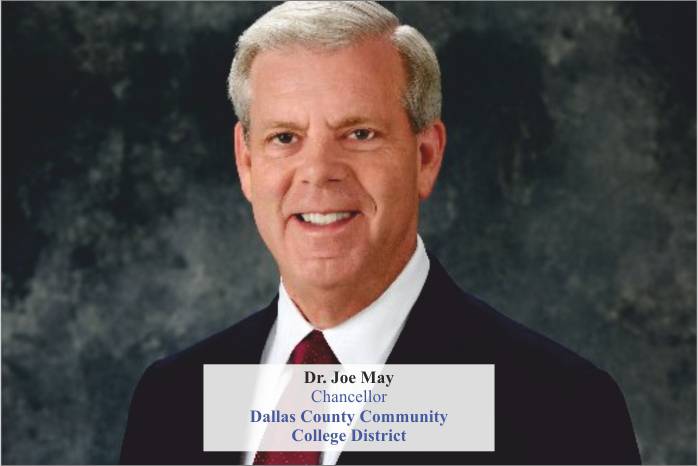 The innovation for the partnership was born of a problem affecting students and potential employers alike. It became apparent to DCCCD Chancellor Dr. Joe May that current and former students are missing out on job opportunities because they can't get transcripts when colleges are closed for holidays, breaks, etc. Additionally, the red tape for students to gain access to their records was lengthy.
DCCCD is committed to the educational success of our students, not only while they're enrolled in our colleges, but long after they leave and embark upon their own career journeys," Dr. May said. "We're in the barrier-busting business, effectively setting our students on the path toward career success.
In today's digital era, the secure space available through GreenLight allows students to place their credentials in an electronic file that uses blockchain technology to share them with other educational institutions and prospective employers. No more waiting days for student records to arrive via mail inside a sealed envelope. This new process saves time, money and human resources. It helps employers fill jobs quickly and keeps the economy moving.
DCCCD is the first in the nation to spearhead this type of innovation. While other institutions only allow students access to a specific degree or certificate, the colleges of DCCCD provide them with their complete academic record. For instance, through GreenLight, students at each of the seven colleges can obtain their full academic transcript, whether they have graduated or not.
What is important to us is not so much the technology, but the solution that allows a student to have access to their entire academic and continuing education records, without having to constantly apply to get transcripts nor worry about the health of the issuing institution," said DCCCD's Chief Innovation Officer Tim Marshall. "Once issued, the student has lifetime ownership of their records.
In line with its "busting-barriers" mantra, DCCCD has partnered with other area institutions, including the Dallas Independent School District and the University of North Texas-Dallas to remove roadblocks for students to gain access to vital records including the FAFSA, meningitis vaccinations and Texas college applications. It's part of the all-encompassing initiative The Dallas County Promise, which helps students pursue a higher education for free.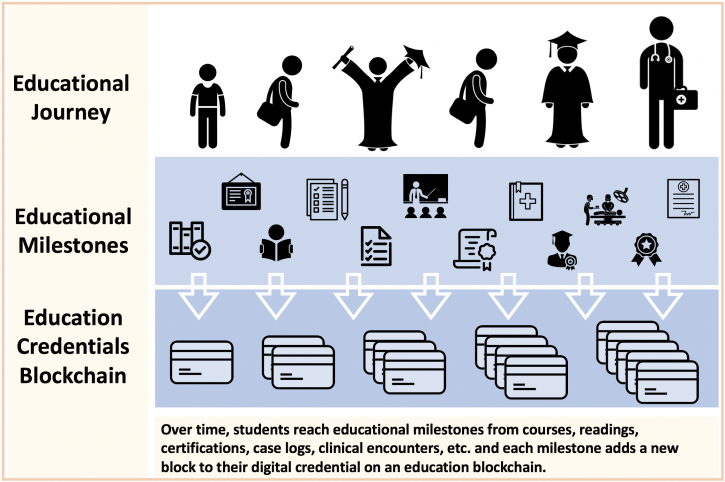 The Dallas County Promise, which launched in 31 low-income high schools in 2017, guarantees free tuition if students pledge to attend a DCCCD school or a partner four-year university. The application process involves submitting financial aid and other support documentation that is often hard to come by. DCCCD's partnership with GreenLight will significantly reduce, if not eliminate, the headache surrounding requesting such documentation. The Dallas County Promise is rapidly growing, with commitments from more than 16,000 students from 43 area high schools pledged.
GreenLight, built on blockchain technology, now becomes a digital information highway for students, academic institutions and employers through shared records that are useful to all parties. Founded by Manoj Kutty in 2018, GreenLight reduces barriers for students to apply to college and employment while making it possible for academic institutions and employers to easily find, enroll students or recruit talent.
We are very pleased to see that thousands of students and alumni from DCCCD have already taken ownership of their credentials and started sharing them with academic institutions across the country. Equally gratifying is the fact that over one hundred leading educational institutions accepted and processed the transcripts and academic records submitted by students over GreenLight," said Kutty, GreenLight's CEO. "With this implementation across over 1.7million users, the GreenLight and DCCCD teams have begun to fundamentally transform the student application, college enrollment and employer recruitment process.