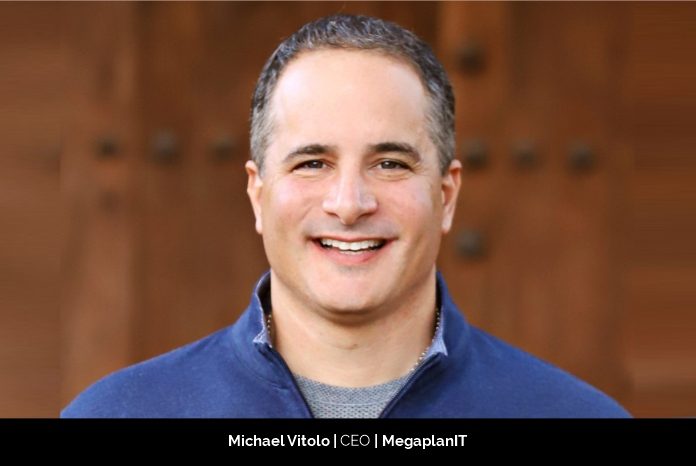 Client satisfaction is a crucial aspect in deciding the rise or fall of a company. At MegaplanIT Holdings, LLC, the team keeps their customers at the highest priority. Michael Vitolo, CEO of MegaplanIT, states, "Without our clients, MegaplanIT would not be in business, so their success and satisfaction are highly important to us."
To serve the best quality services, the company ensures that the team members are efficient in their job and have the necessary resources. As they have to back up the clients on the front lines, they need to be at their best. MegaplanIT takes pride in developing and mentoring each team member to be an expert in cybersecurity and compliance so they can exceed its clients' goals and objectives every day.
Michael adds, "A successful MegaplanIT team member enables client success which in turn enables our success."
Foundation of the company
Over the years, Michael has taken the responsibility of various roles with different companies. While gaining the necessary experience, he realized that there are many more efficient ways that can be used to accomplish cybersecurity and compliance objectives than the current ones.
MegaplanIT was founded after years of evaluating other firms, their successes and failures and building upon the areas where they had failed in supporting both their clients and internal resources.
He adds, "We have developed a company that is dynamic and scalable with the industry. MegaplanIT's foundation and drive demonstrate to our clients that we can impart positive change upon their internal security program and we pride ourselves on our willingness to compete at any level or price point."
Growing stronger with challenges
At MegaplanIT, the team does not fear failure and looks for hidden opportunities in the challenges to grow further.
Michael adds, "MegaplanIT believes in setting the bar high and working as a team of one to achieve our goals and objectives and by proxy, those of our clients, team members and partners. Our clients and team members are our future and we will never lose sight of that."
Redefining the cybersecurity industry
MegaplanIT is a Security Testing, Compliance Assessment and Managed Security (MDR) firm specializing in over 48 technically advanced services designed to protect cardholder and other sensitive data, secure in-scope networks, systems & web/mobile applications, to ensure that organizations are both secure and compliant.
Their expert security consultants and QSAs are fully certified across multiple disciplines and have decades of experience helping businesses stay protected against an ever-evolving cyber threat landscape.
Michael mentions, "We build long-term relationships with our clients and provide holistic services to meet all their security and compliance needs while outlining a path to continued improvements within their internal security program(s)."
MegaplanIT strives to not only exceed its client's objectives but also to enable its resources to excel and benefit from continued career growth.
The team will continue to build upon its holistic service offerings as the industries & threats continue to evolve, and new standards are created and/or modified to ensure their clients have access to the most current and relevant security frameworks available.
He adds, "As a privately held and wholly owned company, we are able to stand by our core values in doing whatever it takes to meet our clients' goals and objectives. That starts by leading with the needs of our clients, not the cost value, and ensuring that we are able to custom tailor our services to meet their needs and integrate them into their business workflow."
MegaplanIT: Rising to Glory
Change is the only constant and Michael knows that they need to evolve as the industry progresses ahead.
Imparting the ultimate value-focused and bundled compliance assessment package to all the prestigious clients, MegaplanIT fulfills their support in all aspects of their internal security & compliance program(s).
He says, "MegaplanIT approaches every customer interaction as the foundation of a long-term client partnership which means we provide the most accurate and thorough compliance assessments that will help them exceed their security objectives. The optimization of their security and compliance investments will reduce the overall stress of running an information security program while maintaining compliance over time and keeping their data secure."
Since the beginning, they put their customers at the forefront and are dedicated to imparting integrity, quality and supporting all their team members. Michael knows that the company's success lies in the hands of all team members. Thus, proper nurturing and tools are proffered so that they are positioned to render supreme quality and integrity to clients without fail.
Handling the Onus of the CEO of MegaplanIT with Finesse
Michael is the CEO of the company and concentrates on creating a vivid company vision and charting a strong roadmap to success. Mentoring his employees, he ensures that all employees work as per the core values and are ready to deliver exceptional support to clients at all times.
He adds, "MegaplanIT provides diverse assignments and training for team members to promote growth, both personally and professionally. We encourage our team members to enroll in training beyond what is required to provide them with higher proficiency in any area of Information Security as well as bridge the gaps in their knowledge."
Not only this, maintaining a dynamic and challenging environment in the company helps the team to expand their expertise and never feel bored in their role.
Sharing the value of additional supporting services with no fees, he states, "Client support is one of our primary objectives, and we will never consider ourselves to be successful until our clients' objectives have been met. This provides a support model that is above and beyond what clients expect and/or what competition can compete with."
The best part is that all clients are treated equally and provided with consistent communication and guidance to establish a long-lasting relationship. This step distinguishes MegaplanIT from other companies and helps them stay ahead of their competition through excellent customer service.
Future plans for MegaplanIT
Michael shares, "Our plan is to continue our vertical growth trajectory as a full-service Information Security firm. By doing so, we can provide our clients with a single-source partner that can address all their security and compliance needs. In addition, we will continue to strive to hire the best in the industry and maintain the highest standards regarding the quality and integrity of our work product."
Further, the company is aiming to spread its wings in other countries, namely, Canada, South America and Europe, over the next year. Thus, they are in the process of launching new offices and hiring local employees to augment the company's clients and growth.