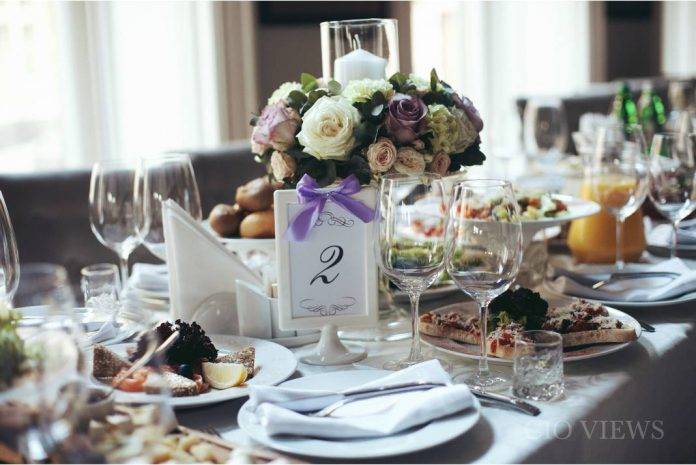 A wedding caterer plays an indispensable role in every wedding. Whenever you are planning for your wedding, you need to be very sure about the wedding caterer you choose. Opt for a wedding caterer who has a great experience in handling bulk orders and is easily accessible with a past record of happy customers. Listed below are top 6 tips that will help you in getting the best caterer for all the needs:
Plan a proper budget
It is the first step to plan a proper budget. How much money will be required to pay the right wedding caterer? There are so many caterer web sites available on the net. we can find the right caterer in a better way without wasting our time and money.
Test before you choose
It is important to keep your mind and options open. It is important for you to meet various caterers before you choose one of them for the wedding event. Comparison of all the services whatever each has to offer to you is important to get in touch with the best quality caterer in no time.
Choose someone who communicates well
Communication skill of the wedding caterer must be very high in this global world. Your wedding is the most special day of your life, and in order to make it a perfect event, you will have to be communicated with the planners and caterers at all time. it is better to check their profile to see how perfect they are with their clients before chose any wedding caterer.
Discuss their flexibility with the menu
it is important when you are planning a food menu that the caterer is flexible with sudden adjustments in the menu to avoid disasters. Some guests might be allergic or intolerant to some food and ingredients and it can only be found out on the RSVPs. it is necessary to talk with the wedding caterer that he will have to tackle sudden changes and alterations if required. This type of quality must be possessed in the wedding caterer
Check for proper professional behavior
Nowadays, Professionalism plays a vital role when you are dealing with any sort of wedding event. You will have to observe this kind of quality. How much punctual they are with the work they do and whether they have a proper eye or not for detail. Without this quality, the wedding caterer cannot provide better service.
Sign the contract
When you have selected the wedding caterers of your preference, it is better to ask them for a proper written agreement to be signed on that specifies all the important points and numbers for the future convenience of both you and the caterer
The above important facts must be kept in mind while you are about to choose any wedding caterer for your special event. It is essential as no one will tolerate any negligence in this regard.