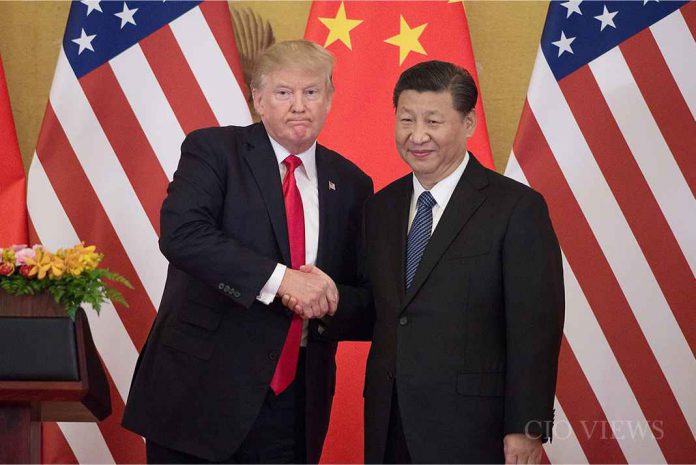 US President Donald Trump stated that he expected to have a productive discussion with China's President Xi Jinping about the trade war that is affecting the global growth. However, Trump has not made any commitments on uplifting the ban or cancelling the tariff.
The meeting is set to take place on Saturday in Japan at around 11:30 am. The meeting will set a new chapter in the consistent trade war and will have some important decision making that will not only affect the US-China relation but will also have a global impact on the economy. Expectations have dimmed that the world's two biggest economies can ease tension when Trump and Xi meet. Many experts expect that the two leaders are likely to agree to a temporary pause in any trade war escalation, Donald Trump however has confirmed that he has made no promises of revising the tariff.
He has already imposed tariffs on $250 billion of Chinese imports and is threatening to extend those to another $300 billion of goods, hence trade talks will remain on the top on the agenda.
Multiple reports suggest that Xi will be looking to include the tech giant in any deal he makes with Trump. The discussion is also likely to touch on the U.S. government's blacklisting of Chinese tech conglomerate Huawei since the telecom giant started suffering humungous losses affecting its global presence.
While US has been escalating the tariff on Chinese imports, China too gave a tit for tat reply by imposing tariffs on US imports. The unyielding trade disputes between the two largest economies has impacted the global market to a great extent. The US president has also been in trade war with other huge markets like India, Japan and Germany.