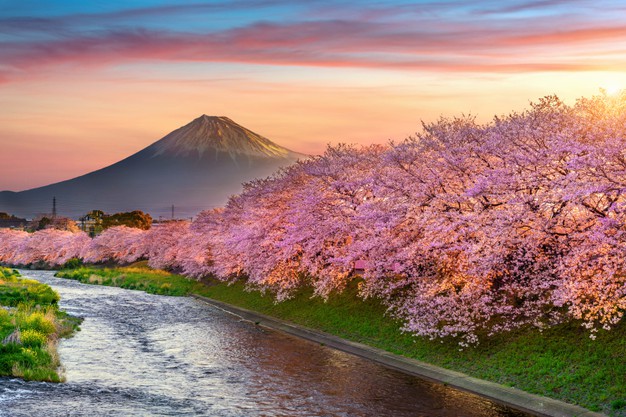 Nature has been a wonder to mankind since time immemorial. Notice how some places, especially those mountain regions, turn green with just a little bit of rain. The sky overcast with thick, water laden clouds, too heavy to hold the weight of the precious water the earth desires, finally letting go and creating beautiful sceneries – every man's wonder and envy.
Nature is the greatest painter. Man may try and imitate her beauty on a canvas through a variety of colors or capture her extravagance in the best camera of the world, sometimes; nothing matches the sights she creates for the eyes to behold. Yet, pictures of beautiful sceneries are one of the most available pictures on the Internet. Designers make use of them, technical people also use them in setting default wallpapers or screensavers.
These beautiful sceneries may include tremendous waterfalls, to green trees all around, a dense forest or a mountain, the rising sun from in between the clouds – a picture clicked from 10,000 miles above the ground from an airplane, or the setting orange sun bidding goodbye to its fellow stationary members with a promise to meet again tomorrow. Beautiful sceneries are mesmerizing whether seen in reality through our eyes or through the screen having HD quality display.
The love for beautiful sceneries has grown so much that people, professional or amateur photographers click pictures of a number of objects freely available in Nature. Here too, the most giving Mother Nature is not found wanting. People who click great pictures of scenic beauty around them can then sell these pictures to various websites on the internet. Depending on a number of factors such as camera quality, pixels, blend of colors and overall how great the picture looks, the artist paid a fair price. These beautiful sceneries then make it to our computers or laptops, Ipads or tabs.
Which pictures are considered beautiful sceneries?
Images of landscapes, large open fields, trees, flora and fauna of various kinds, pure green lands with a horizon, the setting sun in the backdrop with a vast endless space, the rising sun, the mountains and the sea, the open blue skies, the clouds in the skies with a mesmerizing view of the gorgeous earth we live in, water bodies, old trees, all together comprise of the scenic beauty that surrounds us but is lost due to modernizations, tall buildings and the concrete jungle we now call home.
Pictures of sceneries at home – relevance
If you speak to healers, Fengshui, vaastu consultants (a common practice in India, referring to the various directions and their importance at homes, offices etc) psychics and readers of occult things beyond normal human comprehension, you may be able to hear the advantages of placing a picture beautiful scenery in your home. Looking at beautiful things around us has a psychologically calming effect. Unconsciously a million things affect us that we don't know about. Having a beautiful piece of art like a painting of a waterfall, greenery, the rising run, running horses is said to keep the energy positive and flowing well all around the house. Modern art representing confusion and a lot going on with the lines and different angles yet not making much sense must be avoided as it blocks the pure energy and creates a mess where there should be none. Paintings showing sadness, war, a sinking ship, storms, etc must also be avoided. The logic is simple, what we see our mind absorbs and keep becoming that. Keep it clean and pure therefore.
Conclusion
Beautiful sceneries are a blessing to be able to witness in real life. However, not all are as lucky to travel to far off places that are still untouched by mankind retaining therefore its originality and beauty. For such people, thankfully a number of pictures are available online. These can be set as wallpapers on your computers and have a calming effect on your mind when you see them. These sceneries are also great to be placed in homes for bringing peace and prosperity.