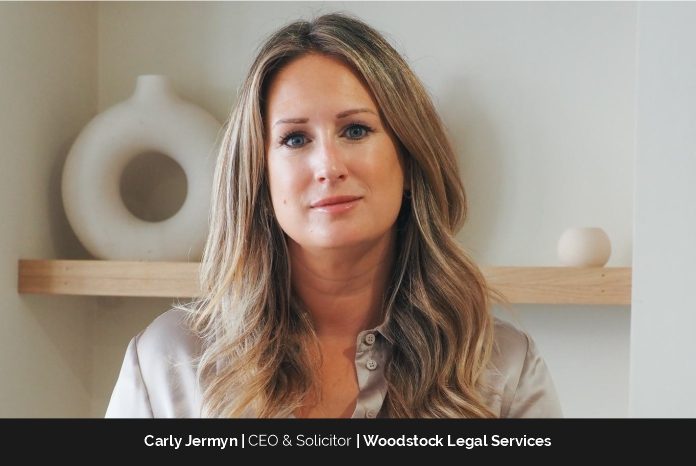 I bought my first rental property at 25. The last couple of years presented the biggest challenge yet when I discovered the property had been "cuckooed". I had a vulnerable long-term tenant and country lines drug dealers had moved themselves into the property and were running it as a drug den.
Fortunately, with experience under my belt, I was able to work with the police and our local landlord liaison officer to support the move of our tenant to somewhere safe and bring the tenancy to an end by way of mutual surrender.
I firmly believe that there are options outside of the court to manage problematic tenancies. This guides the solutions-based approach taken by the whole team at Woodstock. We aim to work with Landlords to make sure they achieve the best possible outcome without incurring unnecessary time and cost.
Of course, sometimes court is the only option and it's imperative that landlords ensure their tenancies are compliant, and the correct legal process is followed to gain possession and recover monies owed quickly and efficiently.
What key hurdles do you see for landlords with reforms looming?
There are several hurdles, but successfully obtaining possession is one that stands out, becoming a more complex task with the abolition of section 21 "no fault" evictions and the creation of open-ended periodic tenancies.
Landlord's will no longer be able to obtain possession, simply because the tenancy has come to an end. They will have to rely on the grounds set out in the legislation – essentially, they need a reason to obtain possession. The drive behind this change is to give tenants more stability and security.
Whilst the proposed new grounds deal with most motivators for obtaining possession, getting notices right and successfully litigating when required will become more complex and far less of the tick box exercise it has been.
It will be more important than ever that landlords get advice and obtain a well-considered and properly drafted section 8 notice supported by the correct evidence evidence. Possession claims will require hearings and therefore more court time, potentially clogging up an already overburdened system. This makes getting proper advice in a timely manner critical.
How can Landlords and agents prepare for change?
The reforms are a clear drive to improve professionalism across the sector and the standard and security of homes for tenants. Whilst we have a good idea of what's coming, the devil will be in the detail and the recent report from the Levelling Up Housing and Communities Committee suggests there is still potential for changes to the proposed reforms.
Those looking for success in the private rental sector need to be armed with a strong support team, lawyers, agents and contractors. If landlords are looking to self-manage, then knowledge is king. Great systems and processes to ensure tenancies are compliant are crucial as is the gathering of evidence and documentation to support a claim for possession.
I encourage all landlords to review their portfolios now so they can adapt and respond confidently once the reforms come in. Change is definitely coming.