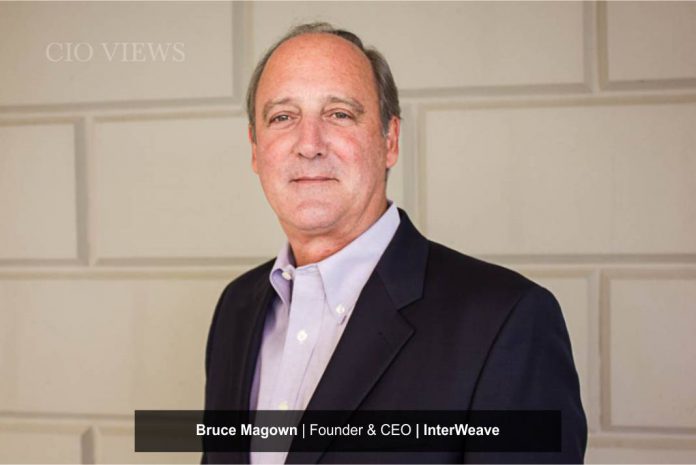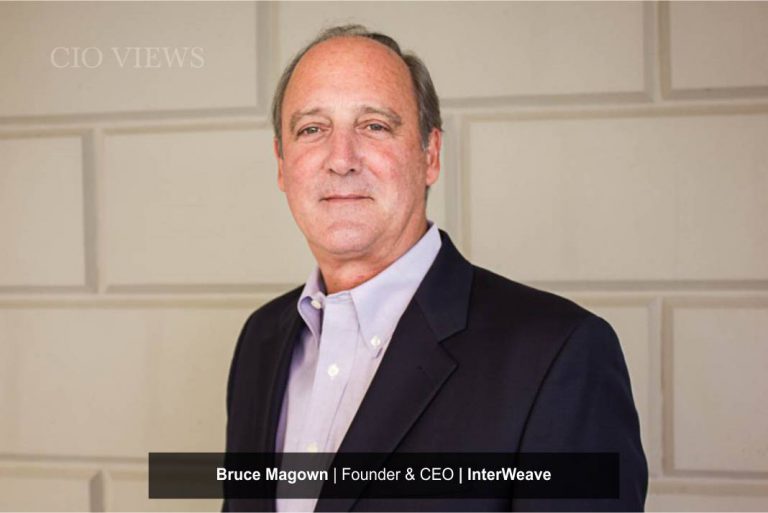 When life takes its course, it leads you on the exact track where you need to be. There must have been umpteen obstacles as he set out on his career path, however Bruce Magown made the right choices backed by strong moral values that led to the foundation of InterWeave one of the leading Cloud Integration platforms providing the best services for SaaS companies today. As he began his journey in 2002, Bruce Magown the Founder and CEO of InterWeave overcame every challenge with passion and paved the way to success achieving all that he had dreamed of. As Bruce, himself shares his story with us, we are certain that he will instill motivation in every individual who carries a dream of passion.
The Inception
Proper planning and execution played a significant role in the early days and continues to be a vital part of every business approach even today. InterWeave started life with a very large Enterprise Customer. They had built the Integration Engine for that marketplace and had achieved a very prestigious first customer, ACS of Dallas. Along with this successful association they also achieved direct competition with companies like Tibco, Above All, See Beyond and others that were established, well-funded and successful. However, things started taking a new shape in the growth of InterWeave when they met   Salesforce in 2003 and were introduced to a new technology delivery platform, SaaS. Their focus was sharpened and InterWeave knew that they had a new path to pursue. They hosted at Rackspace Managed Hosting and it them took three years to build the InterWeave SaaS Edition. Their hard work saw successful results with their acceptance as an Integration Partner with Salesforce in 2006.
Inside InterWeave
InterWeave is a leading provider of Intelligent Cloud Integration for SaaS Companies. They focus on three integration tenants; Financial Services Solutions, Payment Processors and Multi-Cloud integrations in a simple, configurable way. SaaS, SMB and Enterprise Customers manage their customer interactions with system specific business processes and workflow to provide an extraordinary customer experience.
In the succeeding years after joining Salesforce, InterWeave ported their solutions to other CRM's like SugarCRM,  bpmOnline, OROCRM, Oracle Sales Cloud, SuiteCRM, etc. They have now taken this further with the relaunch and rebrand of InterWeave as the SmartIntegration Platform which provides intelligent Cloud Integration for SaaS Companies that supports their growth strategy.
Although the technology foundation of the company was solid, they needed a change in the business model, which is now in place. A SaaS company distinguishes itself by having leading edge Solutions, supported by incredible Customer Service. Given those two building blocks, InterWeave added the third: provide Solutions that allow the Customer to define their workflow and business process dynamically in a configurable way. These distinctive factors distinguish InterWeave from the lot.
The Master of the Plan
His father was the Lieutenant Colonel of the Rhode Island National Guard and a pilot, hence it seemed quite logical for Bruce too, to take up the same career path. However, life had different plans for him. When his father passed, Bruce had to face life head on at the tender age of eleven along with his brother. They might have been alone, but they were determined to make the right choices relying on their own abilities. "We didn't know what we couldn't do, so we just went ahead and did it." Bruce recollects. As kids they were active in boating, fishing, water skiing, skiing, band, orchestra – on and on; needless to say, the young duo had no limitations. Bruce remembers himself in college as a young boy without focus. Nevertheless, life took a turn when Bruce got his first job at General Dynamics and technology unveiled. When Bruce was introduced to technology, he was hooked. He worked at General Dynamics for two years after which he went to Roger Williams University for a BS in Computer Science. Bruce had found his passion; Technology.
Bruce also served as the Chief Executive Officer, President, Board Member and Investor in SecurDigital, Inc., the company that developed SecurVoice, the voice, data and video encryption solution designed to pass FIPS 140-2 certification. In 2000, he served as the Chief Operating Officer, Chief Financial Officer, head of the Audit Committee, Investor and Board member of the Uncommon Media Group, LLC. Additionally, Bruce also served as President and Chief Operations Officer of Knoa Corp., a privately held company focusing on interactive and media rich solutions. He reminisces his tenure at Netscape as an enjoyable experience where he served as the Vice President of Professional Services for Netscape representing Canada, United States East Coast, and Latin America. Prior to this, Bruce was an AVP of Lehman Brothers, and served as the Chief Executive Officer of Information Engineering, Inc., an e-business solution provider.
As CEO, President, Board Member and Investor in Integration Technologies, Inc., and the creator of InterWeave Smart Solutions, Bruce delivers customer focused Solutions in response to customers' needs in the digital age. "Achieving customer satisfaction is one of the greatest feelings one can have. We still have our first customer that we signed in 2006." Says Bruce, CEO of InterWeave. "For me, the balance between professional and personal life is always a challenge. Family is what keeps it all together. You can go outside of yourself and focus on others.", he adds. Today, Bruce can proudly say that he has achieved all that he desired.
The Futuristic Approach
The team of InterWeave are skilled professionals who are motivated in their personal life. InterWeave is blessed to have a great team that is centric to supporting InterWeave Customers. The incredible hard work that the team puts in everyday, keeps their clients and customers happy. InterWeave is establishing a Canadian Corporation, to better serve their Canadian Customers and are looking to do the same in the UK. InterWeave just signed their first Salesforce to Sage X with a new customer in Senegal, Africa; a very large electromechanical, environment and automotive product and services provider. This is the first step towards their global presence and InterWeave is looking forward to working with them and expanding their business footprint continentally. InterWeave is a well-established company today with a rock-solid foundation. With the completion of rebranding and relaunching, expanding the business is now their key focus.
He depended on his own ability and confidently walked on the path life chose for him which worked in is favor and Bruce gained knowledge and experience as pre-requisites of his success. InterWeave has a long journey ahead of them and Bruce and his team are geared up to execute every plan with the same passion and approach.