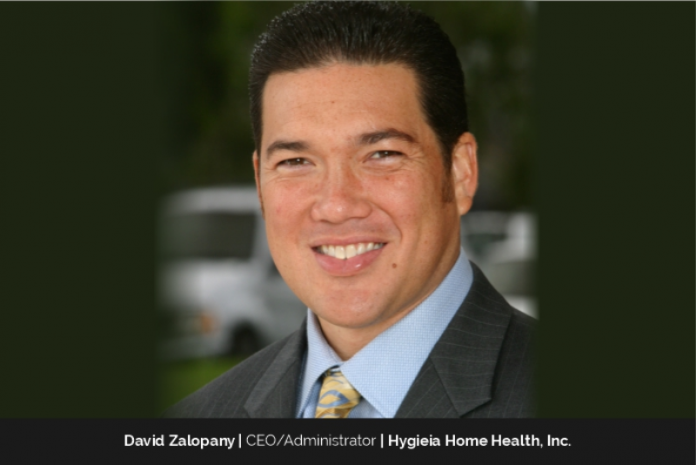 Home health care is a wide range of health care services that can be given in your home for an illness or injury. Home health care is usually more cost effective, more convenient and just as effective as the care you would receive in a hospital or skilled nursing facility. The range of home health care services a patient can receive at home is limitless. Depending on the individual needs and patient's situation, care can range from skilled nursing care, as well as other physical and occupational therapy, speech-language therapy and medical social services. These services are provided by a variety of skilled healthcare professionals at home. Home health care not only improves the quality of life, but it also reduces Medicare budget by billions.
Hygieia Home Health, Inc, is a family-owned and operated, Medicare-certified Home Health Care Agency in Lakewood, California, for caregiver-giving, medication and infusion therapy services. Hygieia is a well-established leader in the home health industry and is highly respected by physicians and patients alike. Their caring, skilled professionals are of the highest caliber, meeting the home healthcare needs of those who rely on them while maintaining the highest levels of comfort and security.
Hygieia Home Health, Inc, was founded by David Zalopany, CEO/Administrator of Hygieia and his partner Doris Ausman, RN in 1995. Doris opened Lakewood Regional Medical Center in 1975 as their Director of Nursing. Shortly after she retired, she continued her passion for healthcare by opening Hygieia Home Health.
The journey of Hygieia as a recognized brand in the healthcare industry
Doris retired from Hygieia in 2002, and they happened to lose clinical leadership at the time. Hygieia had to restructure with a consultation company. With David's guidance and hard work, within a year their clinical outcomes soared to national recognition and were voted in the Top 500 Home Health nationally.
With the implementation of the Prospective Payment System (PPS) in 10/2000, Hygieia was on several pilot OASIS programs with CMS. The skill set Doris acquired from the hospital gave the company the competitive advantage to smoothly transition into the world of home health outcomes.
Choosing Hygieia is choosing the home health care provider that Medicare considers one of the best. It is a Medicare-certified home healthcare agency that has been providing award-winning and JCAHO accredited services to the Medicare-covered population in Greater Long Beach and Orange County since 1995.
Most recently a major research cancer and diabetic hospital called The City of Hope opened a State of the Art 147-room patient hotel on their campus for patients transitioning from the hospital, but not quite ready for home. Out of several potential providers, Hygieia was contracted as the sole home health to provide in room skilled care.
The competitive changing landscape of the healthcare industry
Home health in California has many challenges due to the competitive environment and the expansion of managed care. Since their agency is in Los Angeles County, Hygieia also has an increase in Medi-Cal (Medicaid) patients.
"To be competitive for referrals in the hospitals regardless of payment source.," states David.
At Hygieia, their goal was never to be the biggest, but to be the best. Patient care is their utmost priority and they vowed to never let profits supersede quality care. They also strive to invite new technology and innovative specialty programs into their care plan to grow with the changing times and keep providing the exceptional service they aim to provide to their patients. They do not believe in compromising quality and ethics just to be ahead of the competition in the healthcare industry.
Hygieia Home Health and its exclusive services
Hygieia Home Health is guided by a long tradition of personal, clinical and technological excellence.
Like all home health, Hygieia provides Skilled Nursing, Physical, Occupational and Speech Therapy, Medical Social Work and CHHA. However, their specialty is Oncology, Infusion, Wound Care and Orthopedic Rehabilitation.
Hygieia has a collective vision to develop an environment that fosters innovative outstanding and ethically based Home Health, recently accredited Hospice and soon a community based Palliative Program. We envision a seamless, less fragmented and more coordinated care system which can lower the suffering in our community. Our services will be characterized by professional excellence and effective stewardship of resources.
Hygieia has always strived to be a blessing to its patients and employees. They create a mantra called "The Way" which has five core principles: Compassion, Communication, Competency, Compliance and Consistency.
The founding partners came together with over 50 years of combined healthcare experience to offer what they believe is the future of healthcare—home health. Their goal was and remains to continue operating with the same passionate leadership, solid nursing experience and quality care we started with because they understood that their growth is a direct result of their success in exceeding the expectations of their customers.
Hence, when it comes to a trusted provider of home health care in Lakewood, California, you can always count on Hygieia Home Health, Inc. Also, by demonstrating compliance with The Joint Commission's national standards for healthcare quality and safety, Hygieia Home Health has earned The Joint Commission's Gold Seal of Approval™.
Teamwork makes the dream work.
As the CEO of Hygieia, David Zalopany is hands-on with all aspects of business planning from marketing to billing.
"I have a great team which makes my job easier and trust the process," he says. He further states that his team loves patient care. Regardless of insurance, race, gender, or sexual preference, they treat all patients like their families.
At Hygieia Home Health we strive to create an environment of teamwork and participation where, through continuous performance improvement, people pursue excellence and take pride in their work, the organization and their personal development. They believe that the quality of their human resources – personnel, physicians, volunteers, etc.; is the key to their continued success. They provide physicians with an environment that fosters high-quality diagnosis and treatment. And they maintain financial viability through a cost-effective operation to meet the organization's long-term commitment to the community.
Vision for the future of Hygieia
We are optimistic about this new community based Palliative Program and are confident in our expertise to deliver this care with Compassion. With the recent paradigm shift to include people living with serious illness we are well positioned with our Home Health, Hospice and Palliative programs to demonstrate excellence in the provision of compassionate care in meeting the needs of our community. As their role with the City of Hope develops, we hope to expand the program to other hospital-based hotels.