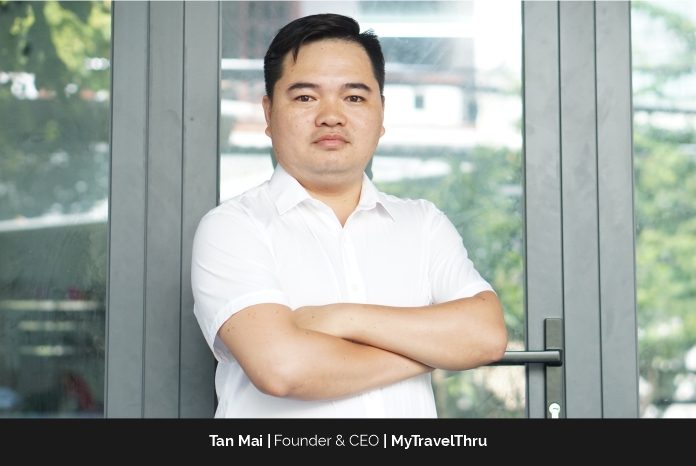 Since most nations no longer have travel restrictions, many individuals are considering taking that well-earned vacation abroad to soak up some winter sunshine, warm their bones, and uplift their spirits. We've all had a difficult couple of years, so right now all we want to do is unwind, unwind, and have fun. Using a transfer company is quite handy, and it will also get you to the airport on time. You will be picked up from your house and dropped off at the airport's departure lounge. And the other way around.
Traveling has become much more convenient and pleasurable in recent years thanks to airport transfers. At airport terminals, they aid in removing tension and uncertainty. In addition to the lengthy and exhausting lines, renting a car to pick you up at the airport might take a lot of time. When you choose an airport transfer service, you can be confident that a car will be ready to pick you up as soon as you land. This is highly convenient and timesaving, especially if you're traveling somewhere new and don't understand the language.
In a small office on the beautiful sand beaches of Phu Quoc, Vietnam's southernmost province, Tan Mai founded MyTravelThru. Prior to COVID-19, Tan began his commercial career by offering airport transportation services in Phu Quoc, one of the most popular tourist locations in Vietnam. MyTravelThru has steadily advanced to the point where it now offers clients the confidence to make direct bookings on its website for practically every airport in more than 150 countries. Tan founded this aggregator vertical as a result of a challenging foreign travel experience.
Tan, a skilled hotelier who decided to change careers to launch a travel technology firm despite not knowing how to code, is working really hard to get everything set up and prepared to expand once the COVID-19 is gone.
Leading During Crisis
In March 2020, just three months after MyTravelThru began operations, COVID-19 swept around the planet. MyTravelThru was compelled to stay at home during the lockdown in Vietnam and, of course, volunteered to do so. Tan had read in the news that certain Latin American nations, like Mexico, Brazil, and Uruguay, continued to maintain open borders. At that point, he recognized the chance to go worldwide. The start-up was in 30 nations between June 2020 and July 2021; as of right now, it has expanded to more than 100.
Tan wants to be able to present to suppliers and customers practically anywhere in the globe, so the business has to hire some of the top talents in the field. Unfortunately, owing to travel constraints, Tan could only select local applicants. Tan was forced to begin training the team right away. He recalls, "We made Standard Operating Procedures and followed them strictly to ensure quality. Also, our supplier sourcing procedure is one of the toughest in the industry. This year, we're able to hire a third-party auditor to audit the supplier's quality according to our brand standards."
To better serve customers in Singapore and other Southeast Asian countries, MyTravelThru also established a new office there. This year, it plans to establish a C-type company in the US to increase its growth prospects, particularly in terms of fundraising and investment.
Vision at MyTravelThru
Tan's professional career began when he was a second-year student. In the Old Quarter of Hanoi, he was a bellman for a tiny hotel. However, he didn't become a leader until he enrolled in a management trainee program in Atlanta, Georgia, in 2014. Since that time, his greatest accomplishment has been helping some of his finest team members pursue their ambitions via training and development. Some quit the corporation and opened their own business, while others received promotions. He believes, "I only succeed when I see others' success."
Tan collaborates with his key executives to identify strategic growth pathways, implement them, and make sure the organization as a whole succeeds in its mission. Additionally, he is in charge of all aspects of MyTravelThru's operations, including dispatching, bookkeeping, data analytics, and supply chain management. Additionally, he takes pride in making sure everyone in the business is safe by enforcing risk management protocols.
"MyTravelThru will become one of the top-of-mind brands when it comes to airport transfer & ground transportation globally to both B2B clients and B2C passengers. It will also integrate other travel services such as flights, hotels, activities, etc." Tan concludes.
Determined to Making American Dream True
"Without determination, I thought I would quit a long time ago"
Tan formerly had positions with many of the most prestigious luxury hotels in the world, including the InterContinental Danang Sun Peninsula Resort, the InterContinental Phu Quoc Long Beach Resort, the JW Marriott in Hanoi, and the Augusta Marriott in Augusta, Georgia, the United States. He majored in hotel management for his undergraduate degree and working for large multinational corporations influenced the way he created MyTravelThru.
Tan was raised in a very low-income home in Thanh Hoa, a Northern Central province of Vietnam, where his parents made less than $1 a day and the family barely made ends meet. He was told there was just one exit. Tan put in a lot of effort over his whole academic career and rose to the top of his class as a result. From an unknown person, Tan made his way to the US as a Management trainee himself. He made his first $1,000 a month, then 5,000 a month, then $10,000 a month, and more.
Maintaining Alignment in Life
Tan tries to exercise every day at 5:00 AM, takes his daughter to school, and then goes to work. He picked her up again at 5 pm, and he spent the rest of the evening with his family. He states, "When they all go to bed, I work again until 1 AM. On weekends, I try to disconnect and spend my entire time with my family, yet I leave my phone on just in case of an emergency. Go to the gym, take a walk or go to the beach with your loved ones whenever you can."
Tan gives his team projects to keep them motivated. He ensures that each person receives a different topic, which they must prepare and present in front of a team of 14 people every Monday. The topics are varied, from time management to discussing a book. And for him, of course, he loves leading this club. He states, "I liked to be a teacher when I was a child."
Learning from Every New Obstacle
"What doesn't kill you makes you stronger."
Tan considers that going through a storm helps one prepare for the storm, such as shelter, food, and blankets, relocating the elderly and children, and women. He says, "We also must understand its wind speed, which coordinates what it is going through, reinforcing houses, and cutting down trees, and planning for a flood after the storm, of course, how you are going to rebuild once the storm and flood are gone." He further adds, "After the storm, if you're lucky enough and still survive, I believe it has taught us many lessons on planning and preparation, how to fight against it, and how to help others."
In business, setbacks may make one a lot stronger than they initially anticipated. Tan did not believe that the globe would endure COVID-19, but it did. In fact, during COVID, his company's sales, coverage, and other KPIs increased by 120%.
Tan believed he had to quit the travel business because of the lockdown, and the unvaccinated circumstances that occurred when COVID initially hit. However, he discovered that certain regions outside of Vietnam did not have the same measures of limitations, so he made the bold decision to open the market outside of the nation while still maintaining his family's fortune. He recalls, "During that situation, other competitors took a pause because everyone was almost forced to stop service. And we slowly expand each week and month during COVID." He finds that the pandemic is terrible and it took a lot of lives around everyone and disrupted the order of daily life, but if COVID had not happened, he doesn't think the business would have achieved what it has achieved today.
Success for Tan
Success has different meanings for everyone. It varies because each leader has gone through a different growth ladder, and Tan believes none of us are the same. However, people do have some similarities, of course. Personally, Tan thinks, like happiness, success is a journey, not a destination. He states, "Some people may say they're successful when they make a million dollars; others might say they're only successful if they can make 10 million dollars or more."
Tan defines, "Success is when you hired a suitable employee that sticks with you for a while, or when you completed training and lead your staff from rank & file level to a supervisor; financially speaking, success is not when you have 1,000 bookings a day and make 2$ per booking; it is, however, when your team can handle 300 bookings flawlessly and make profit 5$ per bookings. It's about a feeling you develop the team, grow them and believe me, they'll bring you financial success." He also considers the team's success means the leader's success.