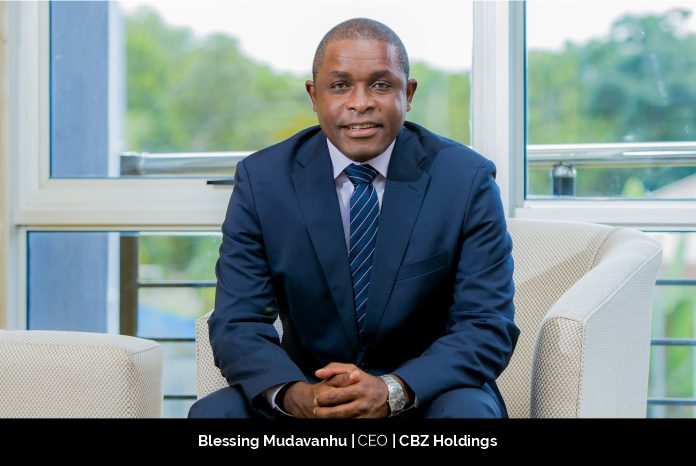 Many business leaders find their business direction over the course of time by maximizing their opportunities. Dr. Blessing Mudavanhu, Chief Executive Officer of CBZ Holdings Limited is one who had always focused on academics, which saw him complete his Mathematics Ph.D. qualification with flying colors. He had not considered getting into the business world. However, while treading the journey, he ended up being in business, and ever since that, he has never looked back.
He shares, "I have come to appreciate that the best learning experiences are when change takes place unexpectedly or unplanned. These times have taught me to be clear about my objectives, be professional, and fight to provide platforms where people respect each other and build trust for the greater good."
For Dr. Blessing, one of his greatest achievement will always be obtaining the Fulbright Scholarship that helped him fulfill his dream of attaining his Mathematics Ph.D. qualification.
Comprehensive services and values of CBZ Holdings Limited
CBZ Holdings Limited is a renowned African investment company for the last four decades. Commencing its operations in Zimbabwe, it has been listed on the Zimbabwe Stock Exchange and is one of the leading institutions in the country.
Ever since its inception, CBZ Holdings has built an wide-ranging portfolio of businesses that encompass Banking, Short and Long Term Insurance, Asset Management, Property Investments, and Agriculture. Besides this, the company also has an offshore investment arm based in Mauritius as part of its regionalization strategy. He adds, "We have 9 subsidiaries called CBZ Bank, CBZ Capital, Datvest, CBZ Life, CBZ Agro-Yield, CBZ Risk Advisory, CBZ Properties, CBZ Insurance, and CBZ Red Sphere Finance."
CBZ Holdings consists of 4 main clusters as part of its portfolio of businesses namely, Banking, Investments, Insurance, and Agriculture. These are designed to make sure that all complementary businesses are grouped together and their synergies are exploited well. Dr. Blessing says, "With this, many significant synergies have been unlocked both within each cluster of business as well as between the clusters themselves. These synergies and efficiencies have been further enhanced by the CBZ Group's digital strategy, which has seen significant investment being made into computer systems as well as connectivity throughout the group."
Moreover, a plethora of client-facing platforms have been designed, implemented, and launched that have further enriched the business efficiency.
There are six core values of CBZ Holdings Limited that make the company stand apart from its competitors. All of them are explained below:
Integrity
Focusing on Customer's Needs
Focusing on Staff's Needs
Thriving in Product Innovation
Defining Corporate Citizenship
Working as a Big Team
Vision for CBZ Holdings Limited
Talking about the vision for the company, he shares, "My vision for the company is to provide our customers with a dynamic, integrated financial service offering which we will scale up for growth in the coming years and to provide our shareholders with a profitable business." Stating Peter Drucker's words, he strongly believes "Quality in a service or product is not what you put into it. It is what the customer gets out of it." Thus, he gives utmost importance to proffering the best to the customers so that they can derive the most value from their products/service.
Keeping such customer-centric views, he states that the company is still driven by the commitment and dedication to serve the wide-ranging interests of communities at large.
Further, he adds, "At CBZ Holdings, we will continue to play a distinguished and catalytic role in furthering the Zimbabwean Government's distinct socio-economic policies, which seek to transform the Zimbabwean economy by encouraging the economic participation of entrepreneurial businesses that form the backbone of the economy" Also, they aim to open new opportunities for all the existing as well as upcoming entrepreneurs, and sectors of the economy.
Life at CBZ Holdings Limited
At CBZ Holdings Limited, Dr. Blessing has a pivotal role in handling the different business aspects of the company. He helps in shaping change and driving the business into the future. For this, he mainly provides direction, inspiration, and guidance to the employees so that they can harness their inner potential and talents and aid in channeling the growth of the company in a better way. He is also responsible for building teams that strive hard to achieve the common goal of expanding business and reach the next level of business.
As the Executive director, he knows the right tactics to make his fellow staff understand the vision and make the right moves to derive growth in the best way.
Maintaining good health is crucial to keep the brain functioning meticulously throughout the day. He adds, "I run a lot in the early mornings. This gives me the opportunity to start my days early and to use the time to plan and organize my day." Being an avid reader, he devotes most of his time to reading as much as he can.
The future roadmap of CBZ Holdings Limited
Being in an ever-changing world, Dr. Blessing says, "Our goal as a business is to ensure we are part of that momentum of change and digitize our financial services offerings so that they impart convenience to all the clients."
He follows Steve Cannon's words, "Customer experience better be at the top of your list when it comes to priorities in your organization. Customer experience is the new marketing." Thus, the entire company wants to attain its goal of creating a broad portfolio of businesses that become market leaders and are also capable of generating sustainable earnings, an attractive dividend yield, and long-term capital growth.
He further shares that all of them must be based on sound business principles and deliver good financial results that will ultimately transform the lives of people. In a nutshell, he plans to make a difference in their communities, both internally and, externally.