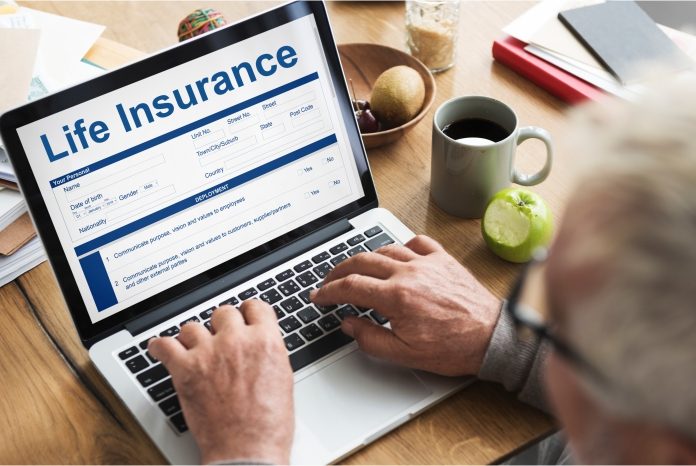 Stafford Thompson, Jr., senior vice president of Life & Executive Benefits Business Management at Lincoln Financial Group, shares his thoughts on why consumers and carriers need to meet in the middle to help underserved communities take full advantage of life insurance.
"The life insurance need gap shouldn't be seen as an obstacle but rather an exciting opportunity to introduce the very real benefits of life insurance to new audiences."
There's no denying it: there's a life insurance need gap in the United States. According to research conducted jointly by LIMRA and Life Happens, 39% of uninsured Hispanic adults who need life insurance do not have it. About one in three Black (34%) and one in four Asian (26%) adults fall into the same category. For comparison, 26% of white adults experience the same gap.[i]
As we commemorate the 20th anniversary of Life Insurance Awareness Month, I am struck by the fact that this gap still exists. This problem didn't develop overnight – and it won't go away overnight – but I do think there are some collective steps we can take right now to start closing the life insurance gap for underserved communities.
To find a solution, we must look at the issue through two lenses: the carrier view and the consumer view. It's time for carriers to take a new approach to understanding and serving marginalized communities and for underserved consumers to start making life insurance a priority. Allow me to explain.
The Carrier View
I think, a lot of times, carriers assume every consumer they encounter is ready to buy life insurance, but there's more to serving our customers than that. Effectively reaching these groups will require insurance carriers to research, retool and execute thoughtful strategies that benefit underserved consumers.
Investing in research on underserved consumers will allow carriers to gain a better understanding of these groups and uncover blind spots that might exist in their processes. When equipped with adequate research, carriers can develop customer profiles that reflect the needs of underserved consumers, rather than those of the traditional life insurance customer. Reliable data about these audiences will also provide carriers with the information they need to retool their marketing materials, applications and sales processes to better connect with consumers they might be missing today.
Once they've retooled, carriers must execute – and I don't just mean making the sale. Carriers have to engage underserved consumers before, during and after the application process to ensure their clients are getting the desired benefit from their life insurance policy. The worst thing that can happen after a consumer takes the bold step to purchase life insurance is that they experience buyer's remorse and lapse off the books. It does no one any good – agents get charged back, carriers lose money, and the customer loses the coverage they so desperately needed.
Of course, the responsibility can't rest solely on the shoulders of the carrier.
The Consumer View
Closing the life insurance need gap partly depends on consumers beginning to prioritize life insurance the way they do other expenses. Unfortunately, that doesn't seem to be the case just yet.
In a 2023 Lincoln Financial Group survey, 68% of respondents said other financial goals or investments were more important to them than life insurance.[ii] To that, I say don't bet your life – or your family's financial security – on it. Consumers should prioritize life insurance the way they do health insurance and rent because of the protection and wealth management opportunities life insurance offers. Prioritizing life insurance is an important step in closing the gap because it leads to everything else. Take buying a car, for instance. Once I know I need a car, I'll start researching what kind of car I want and can afford, but as long as I think I'm going to take the bus, a car means nothing to me.
So, once a consumer has decided to prioritize life insurance – what then? At that point, they should work with a financial professional to explore their options and select a plan that meets their needs. Then they should regularly review their policy to ensure they're taking advantage of all the benefits that come with it. Today's life insurance policies offer far more than the traditional death benefit; they can help pay for college, supplement retirement savings and more, but understanding these additional benefits requires another important step – one that takes buy-in from both the consumer and the carrier.
The Common Thread
For any of this to work, there must be a foundation of trust between carriers and consumers, and I believe building trust starts with education.
When asked how well they understand life insurance, 43% of Asian consumers and 36% of Black and Hispanic consumers (compared to 32% of white consumers) said they understand what life insurance is but need more information to make decisions about what to purchase.[iii] This is where the carrier should come in. Industry professionals must make it a priority to educate underserved consumers about life insurance. But there's a catch – they should do so without trying to sell products.
Carriers should see it as a responsibility to educate their consumers – especially those from underserved communities – about life insurance products and the benefits they offer. Not only does this help the consumer better understand their options, but it also builds a level of trust between the parties. Whether you organize one-on-one or community-based opportunities for education, connecting consumers with someone who will increase their knowledge without immediately trying to sell them something will help underserved consumers better trust the people and information they encounter in the life insurance purchasing process.
The life insurance need gap shouldn't be seen as an obstacle but rather an exciting opportunity to introduce the very real benefits of life insurance to new audiences. This Life Insurance Awareness Month, I am hopeful that carriers and consumers will work together to close the gap across underserved and marginalized communities, ensuring these people and their families get the financial protection they deserve.
About Stafford Thompson, Jr.
Stafford is senior vice president of Life and Executive Benefits Business Management, driving the continued expansion, diversification and enhancement of Lincoln Financial Group's robust portfolio of life insurance and executive benefit products. Stafford is a champion of Diversity, Equity & Inclusion (DE&I) for the life insurance industry. He was a founding member and former President of the International Association of Black Actuaries and is the executive sponsor for Lincoln's Business Resource Groups, which are employee-led organizations focused on advancing Lincoln's DE&I commitment internally and externally. Stafford has also been recognized for his accomplishments in business and DE&I, including receiving Lincoln's first-ever Isaiah Tidwell Leadership Award and being named one of the most influential Black Executives in Corporate America by Savoy Magazine. Stafford was only named one of CIO Views Magazine's "10 Most Inspiring Black Corporate Executives to Follow in 2023." Stafford earned a Bachelor of Science in mathematics with a concentration in actuarial science from Florida A&M University. He is a Fellow of the Society of Actuaries and a member of the American Academy of Actuaries. He is a Registered Representative of Lincoln Financial Distributors. Stafford is also a Board member of the Greensboro Chamber of Commerce.
About Lincoln Financial Group
Lincoln Financial Group provides advice and solutions that help people take charge of their financial lives with confidence and optimism. As of December 31, 2022, approximately 16 million customers trust our retirement, insurance and wealth protection expertise to help address their lifestyle, savings and income goals, and guard against long-term care expenses. Headquartered in Radnor, Pennsylvania, Lincoln Financial Group is the marketing name for Lincoln National Corporation (NYSE:LNC) and its affiliates, including issuing companies The Lincoln National Life Insurance Company, Fort Wayne, IN, and Lincoln Life & Annuity Company of New York, Syracuse, NY, and Lincoln Financial Distributors, the wholesaling broker-dealer. Affiliates are separately responsible for their own legal and contractual obligations. The company had $299.2 billion in end-of-period account balances, net of reinsurance as of June 30, 2023. Lincoln Financial Group is a committed corporate citizen included on major sustainability indices including the Dow Jones Sustainability Index North America and ranks among Newsweek's Most Responsible Companies. Dedicated to diversity, equity and inclusion, we are included on transparency benchmarking tools such as the Corporate Equality Index, the Disability Equality Index and the Bloomberg Gender-Equality Index. Committed to providing our employees with flexible work arrangements, we were named to FlexJobs' list of the Top 100 Companies to Watch for Remote Jobs in 2022. With a long and rich legacy of acting ethically, telling the truth and speaking up for what is right, Lincoln was recognized as one of Ethisphere's 2023 World's Most Ethical Companies®. We create opportunities for early career talent through our intern development program, which ranks among WayUp and Yello's annual list of Top 100 Internship Programs. Learn more at: www.LincolnFinancial.com. Follow us on Facebook, Twitter, LinkedIn, and Instagram. Sign up for email alerts at http://newsroom.lfg.com.