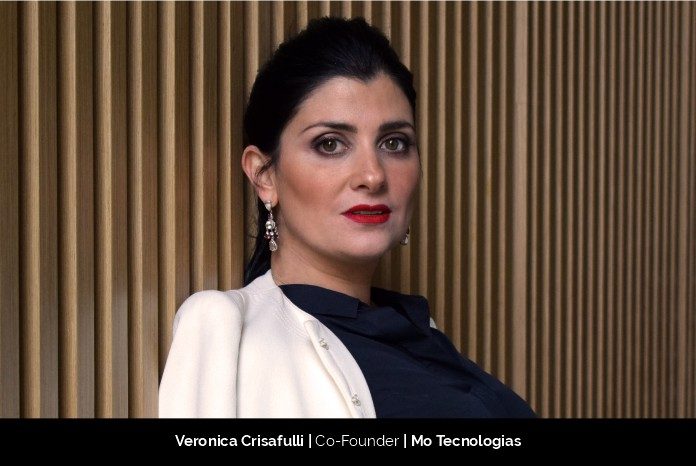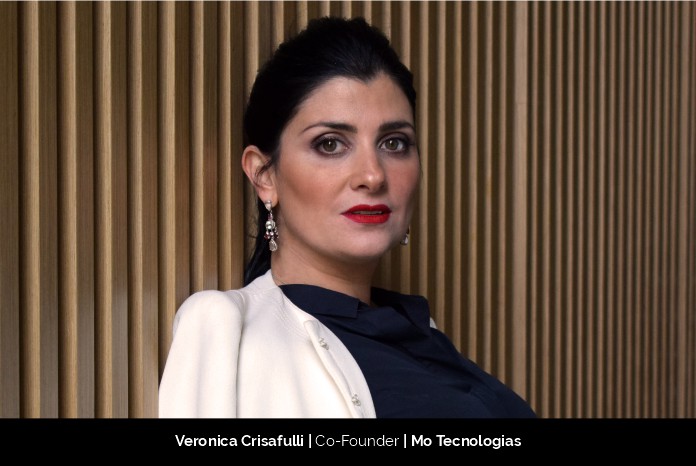 Finance and technology are two massive industries that have cohesively grown and expanded over the years. Financial experts and technology enthusiasts have brought about a phenomenal change in the fintech industry that has redefined the conventional practices. Veronica Crisafulli, Founder and Chief Strategy Officer of Mo Technologies, envisioned technology as a complementary facet to the financial sector. This vision led to the foundation of Mo Technologies that aims to revolutionize the credit space empowering credit inclusion.
Throughout her professional and entrepreneurial journey, Veronica was motivated by her passion for finance and technology and overcame every hurdle with excellence. Veronica shares her wonderful journey in this article that profiles her role as a leader and an inspiring businesswoman.
Starting an entrepreneurial journey is not an easy road to take. What inspired you to take the step of faith? What laid the foundation of MO Technologies?
I can say that my path was very seamlessly, as before founding MO, I worked for over 12 years in the TMT space in the consulting industry, so my passion for technology was present, I might say, since the beginning of my journey. It was also very present for my partner in this journey, Paolo Fidanza; his entrepreneurial spirit was the final push we both needed to make our dream a reality.
Years after starting my professional life, I landed at Mastercard, and it was there where I discovered my love for payments & digitalization and the importance of financial inclusion. I also understood that achieving financial inclusion was mixing my two passions: technology and finance/ payments. This is how an idea started growing, and it was the idea of creating technology to be a complementary one to the traditional financial sector. And this is how MO started. MO, a word that in roman dialect means "now" or "at this moment", a term representing speed and simplicity. These characteristics define MO: an easy and innovative technology company all cloud based.
Challenges make you stronger. What is your take on this? What were the roadblocks that taught you valuable lessons in your professional journey?
Creating a company and achieving the break-even point is all a roller coaster. It has its ups and its downs, and this is all part of the journey. It has been all very gratifying as we are at the point where our company has turned from being a start-up, and now it is in the scaling period.
But I have to say that like every start-up, one of the biggest challenges we faced was the company's initial funding. At the time, this challenge was overwhelming. Thanks to our commercial approach and detailed business plan, we managed to find the right investors for us. The lesson learned is to dedicate the right time to prepare the company's vision, expectations, and financials.
Finding the right and perfect talent was also a big challenge: we wanted to create a powerful team of professional people, and we wanted to have them deeply involved with MO. To do so, our "MOvers" are granted the company's shares after the vesting period, and they have a bunch of benefits compared to the other fintech, such as an Education program.
Another situation presented to us in the last year has been maintaining our cultural DNA in challenging times, as COVID 19, which means keeping people happy and well-motivated in their roles while keeping safe and distant. This is challenging as our goal will always be to remain a team with the same mindset. We are increasing our internal communications plan to keep it human and listen to everyone's needs.
Another challenge has been to grow (team, operations, etc.) at the same pace as the business. In other words, how to grow our team and our capabilities according to the changing market needs. And the way we are tackling this challenge in this scaling period of the company is by proving ourselves as the best technological option. We are demonstrating our technology is the best, and we are generating trust in our clients and investors through our patented technology. Last year we were granted our first patent and this year, we are chasing another one.. fingers crossed.
Tell us in brief about the services of MO Technologies.
MO is a fintech that aims to revolutionize the credit space empowering credit inclusion, for the past 4 years since late 2016.We are a Credit as a Service (CaaS) fintech with proprietary technology leverage on Machine Learning and Artificial Intelligence. At MO, we have developed an innovative data and credit scoring model to determine the creditworthiness, default probability, and predictive behavior of corporates, merchants, and individuals. Thanks to our modules, we offer an end-to-end solution with several use cases such as Credit Line Definition: improving approval rates of declined credit card applications: Microcredits: payroll advance and merchant cash advance and, Instant Override: second approval of declined transactions due to insufficient funds in debit and pre-paid portfolio.
Tell us about your contribution in redefining the technological industry. How do you ensure a culture of integrity and innovation in the company?
MO´s DNA is determined by technology and innovation. As the core of our business is developing integral credit solutions, we seek to be at the forefront of innovation through Artificial Intelligence and Machine Learning models. Regarding the implementation of our projects, we have the capabilities to integrate with our partners through API.
As innovation means to be constantly aware of the industry's rapid changes, we are always seeking to be ahead of the market needs by rethinking and reinventing our solutions. That's why our value proposition adapts rapidly; for instance, our latest solution, MO Override, seeks to approve declined transactions due to insufficient funds in pre-paid and debit portfolios, which affects the whole ecosystem.
We believe that it is the human talent that determines a company´s success. At MO, we encourage continuous education and a culture of respect for everyone to speak up and share their knowledge and points of view. We both strongly believe in transparency and continuous education; that´s why we have created a program for our Mover´s to keep learning having MO´s economic support by choosing one course or certification per year that best suits their career´s aspirations.
What are the core values of MO Technologies and how does the company stay abreast with the growing competition in the industry?
Our values are mainly to be: Innovative, disruptive, digital and inclusive.
We practice what we stand for, our people and our teams are the core of our business and Paolo and I are the first ones to encourage the team to think out of the box, which allows us not only to be disruptive and innovative throughout all of our solutions but to adapt seamleasly to any setback.
Compared with our competitors we are faster and we deliver quality, keeping our first mover advantage. But most of all, throughout the years we have kept true to our dreams of making financial inclusion a reality, having clear our goal in each project we onboard.
As a visionary and a business leader, what is your vision for the company?
Paolo and I have always worked to position MO as the number one company (top of mind) of alternative credit score and imputs. And to be acknowledged as key players in making financial inclusion a reality worldwide. We ultimately want to leave our footprints improving people´s lives.
What are your views on the changing landscape of technology?
I definetly see the pandemic as a turning point and a catalyst for technology itself. Now, more than ever technology became relevant for everyone and every company. For us at MO the pandemic was decisive for different reasons:
Digitization: Virtualization accelerated. With it, companies realized that they required digital solutions to offer credits in an era of a pandemic. Our 100% digital cloud solution became more relevant than ever.
Reverse effect of the crisis on the credit market: When there was a crisis, companies realized the importance of financially including their clients, thus generating a greater demand for credit products to face the crisis and achieve reactivating the economy. With our services and products we are achieving it.
The pandemic forced non-financial companies to offer credit products to their employees in order to amortize the economic effects of it. An example of the above are several of our partners such as Uber, Didi, Cabify, etc. who found in us, MO technologies, the perfect ally to offer micro and nano credits.
The situation of the pandemic exponentially increased the collaborative economy between banks and fintech, creating ecosystems with greater capacities, on the one hand, the technological knowledge provided by fintech and the financing and customer base provided by the banks. In this way, development times and costs decreased, favoring end users.
What are your responsibilities as the Chief Strategy Officer of MO technologies? Tell us about the rewards and recognitions MO technologies has received.
Due to the expontial growth we have been experiencing in the past couple of years, I have been focusing my efforts mainly in defining the Strategy, Business Development & financial planning as main role. I am also responsible of People Management, as I believe in the importance of creating the right culture and in passing my knowledge and passion to our MOvers.
Some of the most important recognitions and achievements at MO are:
We are part of the Mastercard family, the Mastercard StartPath, recognized as The World's Best Corporate Accelerator by the International Chamber of Commerce and innovation advisory firm, Mind the Bridge. Being part of the StartPath makes us one of the 10 fintech's of the global network of innovators that will scale the future of commerce. As part of the program, Mastercard will work with us through a six-month program to co-innovate and uncover opportunities that leverage Mastercard's technology, expertise and network to drive the future.
We were granted our first patent: The United States Patent and Trademark Office issued the US Patent on December 29, 2020 covering our Artificial Intelligence Default Prediction System. This proprietary technology is applicable to the issuance of loans to businesses and consumers considered creditworthy through a bad debt forecast system.
Veronica was named as one of The 10 Most Successful Businesswoman To Watch, 2020 by CIOlook and was recently featured as one of The 10 Most Inspiring Business Women Making a Difference, 2021. Beyond Exclamation also named her one of The 10 Most Successful Women Revamping The Future in Technology, 2021.
How do you keep your employees and yourself, motivated to deliver the best services?
We are constantly thinking on ways to get to our MOvers needs and keep them motivated, currently we have these benefits:
Work from another office: this program intends to motivate our employees to travel and live life abroad while having the experience of meeting other MOvers around the globe. The first ones living this experience will be traveling this month to work from the Miami office.
Education: we have created an education program for everyon to keep learning having MO´s economic support by choosing one course or certification per year that best suits their career´s aspirations.
Shares: After the vesting period, the MOvers will receive the Official Certificate of the Shares.
Additional vacation days throughout the year.
Private health program: MO employees are added to the company's private health insurance at not cost for them.
Home office
Besides these benefits, we believe in communication and transparency. This is why we have various channels to communicate the company's significant milestones and every important news for the people to feel part of the company and get involved in important decisions.
What are your plans for the future of MO Technologies? How does the company plan to extend its services, globally?
We want to make financial inclusion a reality worldwide, and this is why our plans in the short term are to have presence by opening our offices not only in America but to expand our technology through APAC (Singapore) and Europe (Spain). We just opened our first office in Europe, in Spain, Madrid.
Through our partnership with Mastercard; specially through Start Path, Mastercard Advisors and Middleware; we aim to scale our business and boost our expansion by stretgntening our relationships with issuers (banks) and any other clients with credit scoring needs and other complementary credit demands.