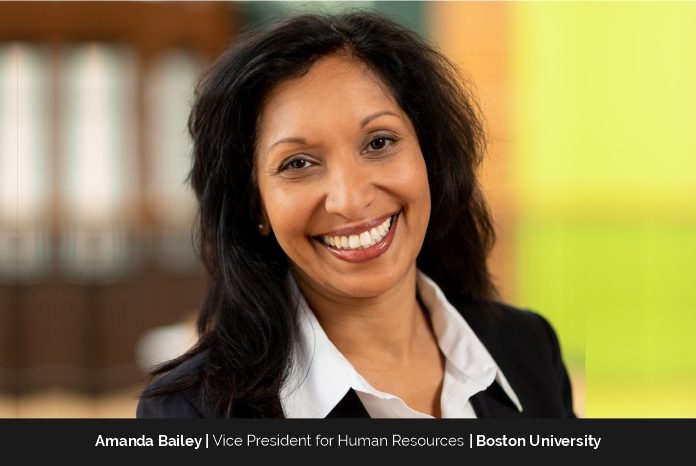 The human resources leader is a crucial link between management and the workforce of employees. A competent HR professional is able to handle challenging circumstances and advise managers and employees on issues affecting a number of employment situations. People that flourish in human resources positions also have top-notch soft skills, such as the capacity to listen, show empathy to employees who may be challenging to manage excellent analytical abilities, managerial abilities, written and verbal communication skills, and coordination of projects and initiatives.
Education's use of human resource management is crucial and not elevating the function may have negative consequences for the workforce. Because educational objectives must be achieved, organizations must be ready to adapt to national, regional and state-wide legislative and additional changes affecting employers. Rapid socioeconomic growth and effective service delivery are critically dependent upon human resources.
Executive Human Resources leader with over twenty-five years of experience, Amanda Bailey, Vice President for Human Resources at Boston University, has held senior human resources leadership positions over the past decade at secondary and post-secondary educational institutions.
Prior to her role at BU, Amanda held the roles of Vice President for Human Resources at Brown University and Associate Vice President and Acting Chief of Staff at Morehouse College.
The Path of Learning
After investigating HR professions and earning a graduate degree in both HR and LR (labor relations) provided by the University of Rhode Island, Amanda was drawn to the people-oriented nature and the crucial duties to a company that are led by HR. Here in Boston, in region 1 of the National Labor Relations Board, Amanda had the chance to begin her professional career with an externship. She was chosen for the position during her last year of graduate school and while working for the NLRB, she was surrounded by very knowledgeable and encouraging colleagues, the majority of whom were lawyers.
According to Amanda, she was lucky to start her professional career early and worked as an individual contributor in human resources. She chose to learn as much as she could about all elements of human resources since she liked the work and found it inspirational. Her professional path took her to progressively more responsible HR jobs after earning her graduate degree in HR/LR. She kept looking for opportunities to learn more about the work of HR, how to improve it for people and businesses and how to enhance her own leadership style and aptitude.
On occasions when individual HR contributors personally expressed, they're thanks to Amanda for her leadership were the finest memories for her when describing her leadership. She finds those moments of authentic, inspiring words to keep advancing change and allowing all employees to feel heard, be seen and feel valued for their contributions stayed with her over the years. She asserts, "I hold those moments dearly because it gives me the confidence to continue to lead HR courageously every day."
The Institution
The Association of American Universities is proud to have Boston University as one of its member institutions. BU is a higher education institution that is classified by Carnegie as a Research 1 (R1) category higher education institution. 36,000 students attend one or more of the 300 programs provided by BU's 17 schools and colleges, representing more than 130 nations. An estimated 10,000 academic and staff members labor at BU's renowned medical facility every day. Physically, BU is spread out over the whole city of Boston, but is mostly located on the Charles River, Medical, and Fenway campuses.
By providing everything that BU has to offer as an employer of choice and ensuring that each employee has a path for their career at BU, Amanda's goal for BU is to provide excellent services to all faculty and staff who work at BU or contemplating working there. Her desire to affect change at BU is centered on elevating human resources' profile and enhancing the climate to create a pleasant working environment for all BU employees. She states, "I'm most interested in making sure that BU's commitment to creating a diverse, equitable, and inclusive work environment is well known to all members of the BU community as well as guests and friends of BU."
Vice President for Human Resources of Boston University
Amanda's roles at BU include regularly communicating with her leaders to address any challenges they may be facing to addressing the university's strategic priorities; meeting with peers from across the university's large community to learn how they are managing their operations and how her team(s) can support them in furtherance of their strategic priorities; and working with colleagues at other higher education institutions to learn how they are addressing key challenges that are similar to those at BU's institution.
In essence, Amanda's days consist of hybrid meetings with team leaders, team members and BU co-workers outside of HR; attendance at events for the entire BU community, attendance at events with other HR leaders from within and outside of higher education, and participation in internal and external discussions that shape HHR's strategic priorities.
Constant Learning Ensures Success
According to Amanda, her life experiences have had a huge impact on how she defines success. She discovered early on that failure is a big part of success since she grew up in a culture of fixed mindsets, which is another way of saying that she was driven to succeed at all costs. After realizing that failure is an unwelcome requirement, she redefined success to be based on outcomes rather than the effort(s) required to achieve those goals. She also discovered the need to ask for assistance, when necessary, in order to guarantee timely completion of tasks.
Amanda's initial goal was to gain as much operational HR knowledge as she could. Because she views HR as a business function for any organization—for instance, P&Ls, metrics, vendor services, managing personal or family leaves, etc. are all a component of HR, as with other operational units—she worked to become an expert in all areas of HR. She felt prepared to be considered for leadership positions in HR organizations where she could improve her abilities and bring her awareness of HR Operations outside of BU to help the teams that reported to her education).
Efforts on Improving the Industry
Over 16,000 teachers had their pay increased in 2012 thanks to Amanda's leadership of a labor relations team and conversations with school district leaders, and labor leaders. This had a significant influence on their overall remuneration for their years of service, including better pay parity for them and for their retirement. The initiative was also expanded to school-based administrators with support from leadership and a subject matter expert, which significantly impacted pay equality for female administrators and those from underrepresented groups. Based on the collective work by Amanda and other colleagues, Broward County was among 67 counties to adopt state-wide legislation for pay equity for teachers and administrators, particularly diverse teachers and administrators.
In higher education, Amanda has collaborated with numerous partners, including AON, CIGNA, and other consultants, to: expand benefits for faculty and staff, such as required wellness programs with incentives; redesign the recruitment process for diverse candidates, particularly for jobs requiring specialized skills; and restructure HR functions to enhance service delivery of HR processes and programs to all employees. Centralizing leadership for labor and employee relations is one strategy to ensure that represented employees are not treated unfairly in comparison to non-represented employees because of an existing collective bargaining agreement. Another illustration is redefining professional development for all staff members by developing in-person and online learning courses that assist staff members and their managers in utilizing the skills that students get from taking classes.
Amanda has prior experience leading and implementing changes to hiring procedures that shift HR away from merely administering procedures and toward working with hiring managers on job skills, which informs hiring procedure stages from the start of the procedure. She is now in charge of conversations with other HR thought leaders to develop a framework that would enable employers to provide elderly care benefits in a way that provides tax incentives and uniformly establishes minimum regulatory standards for all senior care facilities across the country. She states, "With over 10 million individuals diagnosed with Alzheimer's, we are clearly approaching a crisis for all working families who may be managing care for their elderly loved ones as well as their children and other responsibilities." She further adds, "I've heard over the past few years, in particular, numerous stories of employees who've left the job market to dedicate more time to helping them manage elderly care, and these departures are creating a vacuum in our labor market—we need to address and solve this crisis now."
Overcoming Challenges
Based on her mindset, Amanda believes, "Overcoming any challenge creates greater resiliency and identifies new, inner talents we otherwise would never know we have." She has had as many roadblocks as successes along her journey, and she will share a couple of them: one was influencing other senior colleagues to respect her position as a peer of theirs and ask questions to learn more and contribute to discussions as much as possible. The lack of assistance or treatment in environments where she felt unwelcome or unqualified to perform the duties of her current position were the other roadblocks.
Dedication to Professional Responsibilities
Balance has always been challenging for Amanda because of her dedication to the professional work of human resources. She has learned over the years that it's more about integration of work and personal business than balance. For example, she may be running errands on the weekend and checking emails during specific times of the day during the weekend.
At work, Amanda often has her phone on silent, which means she needs to check for messages at certain times of the day. She asserts, "Keeping myself motivated is rooted in the joy that comes when I learn that a process, program, benefit, or some other HR service is making the work environment and employment experience better for others." As mentioned, Amanda actually has great joy in looking around the corners to learn how HR can impact the work lives of employees regardless of the size, location, or industry of their employer.
View on Leadership
For Amanda, being a leader means serving as a mentor and coach to everyone you both directly and indirectly lead. She discovers that the position is not about her; rather, it is about moving the project forward and fostering an atmosphere where HR executives and individual contributors want to show up to work each day, whether in an office or a remote location. She continues by saying that part of the experience is giving each employee a sense of value and letting them know that their contributions to the general direction of HR matters. She opines, "An ideal leader to me is one who has a vision and direction for their employees and takes the time to listen to and learn from feedback and ideas on how that vision can be achieved." Amanda finds such leaders empower all employees – from individual contributors to senior leaders – so their autonomy can offer them opportunities to be creative in executing against the leader's overall vision.
On the Way of Bringing Transformation
The future plans for BU include providing HR services to all employees in order to elevate BU to the top of the list of employers to think about when looking for an academic or administrative position in higher education. BU also plans to provide more employment opportunities so that its employees can launch their careers there and advance into new positions during the course of their employment at BU.
Amanda's personal business leadership objectives are to assist all BU leaders in advancing BU's strategic aims and to ensure that BU is recognized for the outstanding work that is carried out on a daily basis within the community. In addition, Amanda hopes to carve out dedicated time for her family where her 11-year-old is just now starting to learn to play piano. Her message to aspiring business leaders is to take opportunities with known risks in order to learn more, advance your career (even if it's a different job/role), and commit to the investment required to be relied upon by others in order to become and remain a thought leader.