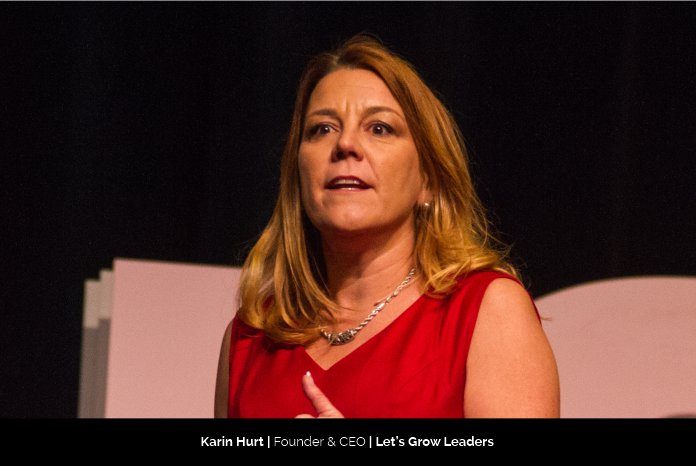 There are two reasons for not having tough discussions with other people. One is that they are afraid— they are afraid of harming relationships or that the truth is going to be unpopular and harm their career. They may be afraid that within the organization they will jeopardize their position and alienate others. That's some of the work you have to do when you build a culture— how do you remove some of the fear of having real discussions? The second reason is because they simply don't understand how.
The importance of having tough conversations
She believes that a hallmark of effective organizations is that not only HR, not only executives, not just leaders and managers, but also individual contributors can have tough conversations and hold each other accountable at all levels. We need tools and a structured process in order to do that. Moreover, she affirms that one of the important things is that these tough conversations are actually conversations. To tackle this issue, she and her husband have created their INSPIRE model, and each letter in INSPIRE stands for different aspect that helps promote an actual discussion to uncover solutions to problems and reach to an agreement on how to move forward.
Inspiring transformational change
She is none other Karin Hurt – author and international keynote speaker who inspires transformational change. Founder and CEO of Let's Grow Leaders, she works with companies and organizations to achieve breakthrough results in her own backyard – and all around the world. Let's Grow Leaders' leadership development and management training programs give the practical, proven skills the leaders need to succeed with their teams, to build healthy relationships, and achieve transformational results. "When you invest in your leaders you gain a competitive advantage with improved retention, efficiency, and productivity. In short: results, without losing your soul," she asserts. From ½ day to full-day workshops to 6-12 month programs, Karin has everything to help grow leadership skills all around the globe.
Recently named on Inc's list of 100 Great Leadership Speakers and American Management Association's 50 Leaders to Watch, Karin Hurt helps leaders from around the world achieve breakthrough results without losing their souls. She has over two decades of experience in customer service, sales, and human resources. She's the award-winning author of: Winning Well: A Manager's Guide to Getting Results-Without Losing Your Soul, Overcoming an Imperfect Boss, Courageous Cultures (Harper Collins 2020), and Glowstone Peak – a book for readers of all ages about courage, influence, and hope.
Rich experience assist develop practical leadership techniques
A former Verizon Wireless executive, Karin transformed customer service outsourcing (96M calls/year) to reach parity in quality with internal centers and developed a leading sales team that won the President's Award for Customer Growth. Her keynotes inspire leaders with proven and practical leadership techniques developed over her rich career as an executive, speaker, and strategic advisor. Karin has a BA in Communication from Wake Forest University, an MA from Towson University in Organizational Communication, and additional graduate work at the University of Maryland, where she teaches in the Executive Education program.
With over two decades in sales, marketing, customer service and human resources under her belt, Karin recognizes the importance of disruptive and innovative thinking in business today. She frequently brings her expertise to conferences and speaking events, and has been featured at the International Customer Service Association Conference, National Speakers Association Business Accelerator Lab, and Macro-Recruitment Australia Leadership Summit. Additionally, she holds a Practitioner of Human Resources (PHR) certificate, a Master's degree from Towson University, and a Bachelor's degree from Wake Forest University.
Fostering a courageous culture
Drawing from her experiences, she has created the Let's Grow Leaders Learning System, which makes it easy to give clients' leadership team to get exactly the training they need. These comprehensive programs can serve new managers, veteran leaders, project managers, and executive leaders. The Let's Grow Leaders Learning System includes: Winning Well: A Manager's Guide to Getting Results Without Losing Your Soul, Groundbreaking Courageous Cultures Research-Based tools and strategies, Participant Playbook – 80+ pages of practical leadership tools, templates, and reusable forms, Let's Grow Leaders Learning Lab – digitally delivered learning reinforcement and Action Learning Projects and Activities – to help leaders immediately apply what they've learned. Further, Let's Grow Leaders has a leadership training program to meet your specific needs and budget or they provide the option for your own custom program as well.
Karin and her husband, David Dye, are dedicated to their philanthropic initiative, Winning Wells, which provides clean water wells to communities struggling with access to safe water throughout Southeast Asia. Karin lives outside of Washington, DC. She knows the stillness of a yogi, the reflective road of a marathoner, and the joy of being a mom raising emerging leaders. Finally, Karin has a new book coming out with Harper Collins in July 2020. Courageous Cultures: Building Teams of Micro-Innovators, Problem Solvers and Customer Advocates. Be sure to check that when it comes out.