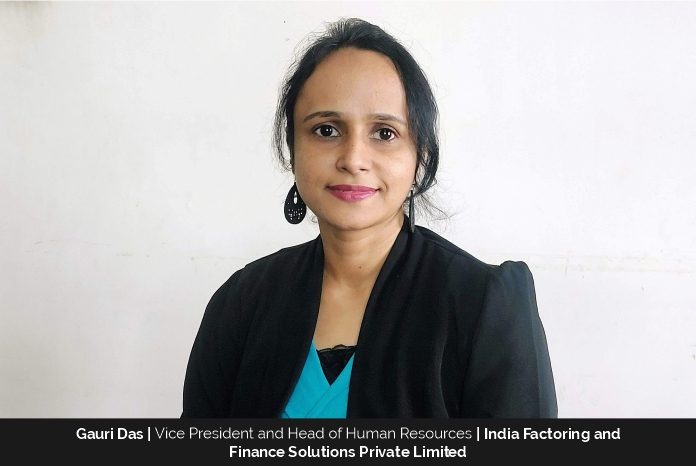 For a while now, women have fought for a seat at the corporate table. The proportion of women working across all industries has steadily increased, despite the fact that reaching equality may take some time. Over the years, numerous trailblazing and accomplished women have irrevocably altered corporate history. This is incredibly empowering for women who want to work. There are countless women who work behind the scenes and help to grow, improve, and transform the culture of the company they work for. These HR women are real powerhouses in the industry.
Engineer turned HR professional Gauri Das holds dual master's degrees in psychology and human resources. Gauri is a multi-award-winning strategic HR leader with more than 16 years of expertise in developing and aligning HR strategy with organisational objectives. She assists organisations in establishing progressive culture, enhancing capabilities, accelerating performance, and reimagining the employee experience. She has a plethora of expertise working with both new businesses and well-established businesses. She thrives in environments with lots of energy and an emphasis on progress.
Currently, Gauri is leading India Factoring and Finance Solutions Private Limited as its Vice President and Head of Human Resources. She also serves on the advisory boards of numerous organisations and NGOs. She enjoys writing and has had articles published in prestigious journals such as the Times of India, the Economic Times, People Matters, and Human Capital, TISS, SightsIn Plus. She is the leader of a Lenin circle called Leaders Lifting Leaders and is dedicated women's empowerment in true sense.
Story of an Achiever
Gauri, who was born in India, has so far resided in around six states. She grew up in a beautiful, green neighbourhood. On the other hand, there weren't any good schools there, so she had to take classes in the vernacular. A happy childhood rich in the most crucial values, including tenacity, respect for oneself and others, and a positive attitude towards life. She was a shy, introverted child who lacked the confidence to speak. When she was an engineering student, Gauri was afraid of the smart, well-educated students from prominent colleges and major cities. She shares, "Thanks to my parents' advice, I persisted "keep trying" and making regular, persistent efforts."
Gauri is an engineer who is now a human resources specialist with a love for human psychology. She was a recluse by nature, and her early education was in a small-town vernacular medium, so communication wasn't yet her strong suit. Even in the face of uncertainty, she focused on her possibilities rather than her restrictions, which is how she got to where she is now.
Gauri now finds great joy in inspiring others to explore their almost limitless untapped possibilities. She tried to keep up her efforts while making them consistent and relentless. She asserts, "My expertise lies in HR strategy, business partnering, change management, productivity improvement, and creating a high-performing yet human culture where empowerment and accountability work hand in hand." Some of Gauri's achievements include:
HR 100 under 40
Economic times young HR Leader/
Top 10 global women in HR
Top 200 global voices in leadership
Top 10 influential women in India to follow on Linkedin
10 must have connections on LinkedIn
Linkedin person of the year etc.
Gauri is a TEDx speaker and has recently launched a book called "The Power of Connections!" The most important recognition for her was standing ovation from the whole team, not restricted to HR but the entire organization, on the day of her exit. Those people still value Gauri and her opinions.
Learning while Facing Challenges
Even though Gauri has a history of driving organisational change, talent management, D&I talent acquisitions, and creating executive teams that are aligned to achieve the company objectives, challenges were also a part of her journey. Among the difficulties Gauri encountered were a lack of knowledge of English, shyness, and poor communication skills. She recalls, "I could overcome them with the effort and support of my managers, mentors and relentless efforts." Also, observational learning played an important role in her learning journey. Once she had self-awareness of her strengths and areas of improvement, she worked on them. She has been blessed to have supportive family members and colleagues around her. However, at times, she did face biases.
According to Gauri, because women have two times as many duties as men, the road to success is exceedingly difficult and exhausting. Because many men still believe that women cannot be successful professionals, they are occasionally not taken seriously. Many men have never witnessed their mother or wife working, making the entire concept intolerable to them. Gauri has also observed that women must also take a lot of initiatives for their own development. She opines, "Women shy away from networking, taking risks, and speaking up. These are important elements of gravitas and are extremely critical for making a mark for yourself. While society as a whole needs to support women, men must become sponsors for women; women themselves need to raise their game and put in their 100% for that big responsibility."
She believes that having mentors and sponsors within and outside the organization, being ready for opportunities, not trying to be a super woman and continuous learning are some of the thing's women need to focus on.
Keeping Balance while Maintaining Excellency
Senior executives rely on Gauri as a trusted advisor to provide important leadership in the development of new businesses, the acceleration of growth, the revival of underperforming operations, and the production of impressive financial outcomes. She was honoured for creating and putting into practise cutting-edge methods and strategies for digitalizing and automating HR procedures, which increased productivity and reduced time and expense. She possesses a keen business sense and the ability to comprehend and handle challenging professional circumstances. She served as an advisor to management at all levels.
She works as a mentor for many institutions, including IIT Bombay, and she supports both students and young professionals. She has participated in numerous national and international conferences as a keynote speaker and panellist, and she speaks with passion. As mentioned before, she is a TEDx speaker and her talk is about creating a possibilitarian mindset. She oversaw membership for the Mumbai chapter of the Professional Speakers Association of India (PSAI).
Gauri views work-life integration as the key to work-life balance. Because there are no longer any clear boundaries between professional and personal time, it is advisable to combine the two, so they operate in harmony. Naturally, it requires flexibility on both sides. She says, "In a rigid environment, it is difficult to bring out your best."
Searching for Possibilities
Gauri works on the guiding idea of realising her full potential while assisting others in doing the same. She has the opportunity to serve people and organisations and open up countless opportunities for them in her capacity as an HR professional. She views professional fulfilment for the teams she works with as success, and she views assisting companies with exceptional talent as success.
"For me, success is all about being happy. It is about holistic wellbeing where you are able to manage all dimensions of your wellbeing, including physical, emotional, intellectual, environmental, mental, social, financial, and even spiritual, I believe that each one of us defines success differently and it may not be only money nor fame. Feeling good about oneself and putting our best foot forward every single day leads to happiness"- Gauri
Human resources are generally defined as an operational role, but Gauri works as part of the business and not as a support function because talent and technology are only differentiators, and until one has the right talent, he or she cannot win the marketplace. Gauri is a firm believer in first understanding the business and its challenges, then collaborating with them to find solutions. She believes in passion with compassion, where empowerment and accountability go hand in hand.