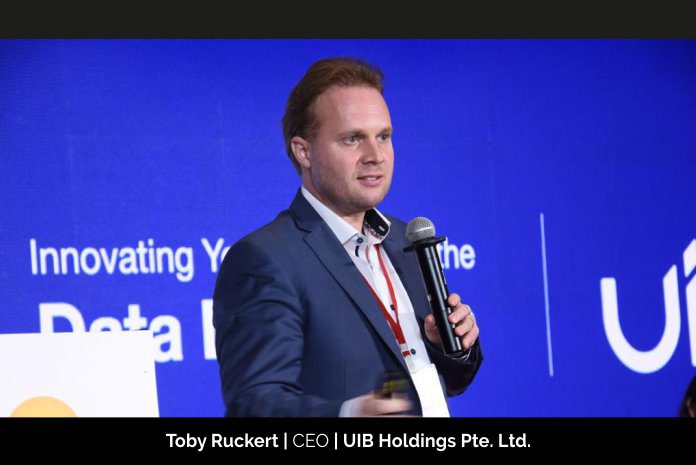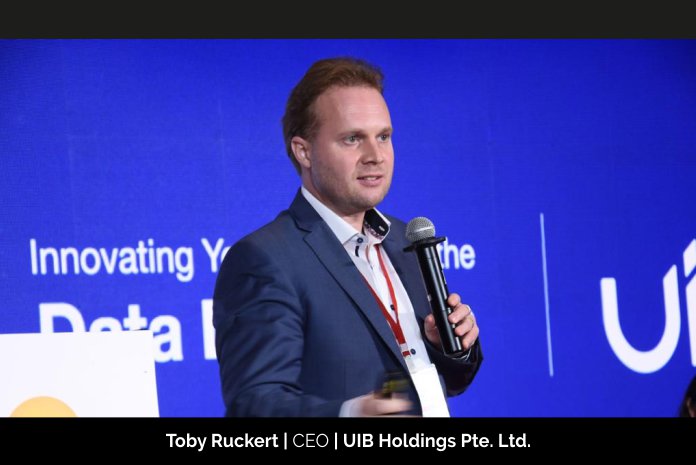 "We have entered the golden age of collaboration between humans and AI." Toby Ruckert began his entrepreneurial journey by building a lighting company in Germany, then co-founded an e-commerce company in New Zealand, and then a software company in India. And in 2014, he launched a conversational AIoT company, UIB, in Singapore. To explore the unabating power of technology, Toby Ruckert started UIB to make human to machine communications simple.
Today, UIB is a leading technology company which makes human to machine communications as simple and as natural as human to human communications. Decision-making was a skill that Toby got better with over the years. With consequential thinking and taking the right decisions at the right time, his potential as a leader grew stronger. He wanted to empower people through UIB and influence a change in the digital world. His efforts paid off with the success of UIB. In this article, Toby shares his exciting experience and the functions of UIB with us, highlighting the inspiring journey of a powerful leader in the field of technology.
The Beginning of UIB
Toby recognized his passion for technology at an early age in life. He was determined to follow this passion and make a difference with innovation. However, as every entrepreneur's first step to success is always the learning phase. Toby faced his share of setbacks that only catapulted his growth to a greater height. The toughest part was the constant race for innovation while balancing the resources needed with the market forces at play to successfully launch that innovation in the market. "If you're too early, your tech is going be too old, and if you're too late, you'll have missed the first-mover advantage", Toby shares. The only way to overcome this challenge was to read the zeitgeist and the signs of the times better and better.
Toby has been instrumental in setting up and successfully running varied businesses in different countries across the globe. Passion helps you to find the unnoticed potential in you that can stimulate a spark of change in any work that you put your heart to. It was this passion that stirred Toby to find the innovator in him that led to the founding of UIB.
The Distinctive Services of UIB
UIB was originally started to solve the problem of information overload by integrating all different communications channels — including email, voice mail, texts, social media, messaging and chat apps, and push notifications into a single, unified inbox. Today, with the explosion in IoT, UIB has sharpened its focus on conversational AI with cognitive IoT capabilities, conversational AIoT.
With millions of connected devices driving billions of interactions between humans and machines, UIB uses Natural Language Understanding (NLU) to make human to machine communication as simple and as natural as human to human communication. They are playing a leading role in giving people choice, whether they decide to own their data (and monetize it themselves), trust a device manufacturer to own their data, or trust a free (potentially ad-sponsored) service.
Toby says, "I define UIB as a 'universal translator' between humans and machines, leading a new market category of conversational AIoT which allows us to "simply communicate." Communication has become quite complex and with the advent of the Internet of Things (IoT), we now not only communicate with each other but also with our 'things.'"
A Visionary Leader
Growing up in Schorndorf, Germany, the home of internal-combustion engine inventor  Gottlieb Daimler, as a young boy, Toby wanted to be a doctor. Then, when he started studying piano professionally, he wanted to be a concert pianist ((https://soundcloud.com/tobyruckert)). However, as destiny would have it, Toby was driven by his love for technology. Be it a professional pianist or a mastermind of computers, keyboards played a vital role in Toby's journey. His passion for technology started when he was using modems to set up a BBS (Bulletin Board System) in 1992 before experimenting with voice recognition and mobile phones in 1994. This arduous spirit continues to grow in him even as he executes his day to day responsibilities as the CEO of UIB.
His primary job as the CEO of UIB is to create hope and remove fear when it comes to innovation, disruptions caused by technology and startups, and the future of living in a world powered by AI+HI collaboration. "It's already incredible to see the difference we are making for companies and their customers around the world, but a lot of work still needs to be done," says Toby.
When it comes to maintaining a balance between his personal and professional life, Toby believes in having a strong physical and mental health. Many leaders often underestimate taking care of themselves in the process of leading others however, Toby realizes the importance of self-maintenance especially when you are a leader. "If I'm in a bad mood, it can easily affect others and my ability to make good decisions. If I'm not feeling well, I cannot focus and work productively and effectively. There are innumerous challenges leaders face and investing in being both physically and mentally 'fit' ensures you're ready for whatever challenge comes at you next," he asserts. Toby tries to live a healthy lifestyle, eat well, exercise a bit, consciously — and proactively — take breaks when needed, and regularly meditate.
Growth of UIB and Vision for the Future
In just six years, UIB built the three integrated platforms (messaging, IoT, and AI) and the underlining IP and technology stack, which enable UIB to be a master translator between all things human and machine. As healthcare is arguably a field with an enormous opportunity for cost savings and presents a great need to improve people's lives, people are applying many different and competitively overlapping technologies to help solve healthcare's multiple challenges. In this industry, there are many attributes distinguish UIB from its competitors. One of the main differentiators is that their platform is fully encrypted end-to-end and works on-premise — which is critical in the healthcare sector. Customers love to own and control their users' conversational data and analytics.
Toby's vision is for UIB to be known for making human to machine communications as natural, and as simple, as human to human communications. Just as Gottlieb Daimler forever changed transportation, UIB is forever changing communications allowing people with a single UnificationEngine®-powered SmartContact™ in their smartphone's Contacts to use natural language text and voice messaging to talk to any cloud-connected software, service, ERP, chatbot, robot, or device on over 30 of the world's most popular communications channels (including WhatsApp!) in any language.
UIB is in the process of becoming the world's leading H2M (Human to Machine) communication exchange, making it easy for humans and machines to "simply communicate." UIB's growth comes from its ability to connect users' favorite communication platforms and brands. "We will continue to expand the business by helping your readers to 'Simply Communicate'!  We'll accept growth capital in the coming months to accelerate our mission now that the timing in the market — with the evolution of 5G, smart speakers, and connected smart home devices — is right," Toby shares.
Toby is an innovationist and what inspires him is having a purpose, the opportunity to constantly learn and evolve, his people, to give back, to leverage his abilities, and a sense of duty. This unique perspective has made Toby an inspiring leader. His success is defined by the growth and widespread of UIB and the progress of its employees. We are proud of his achievements and are privileged to showcase his journey as a successful entrepreneur of the present age.