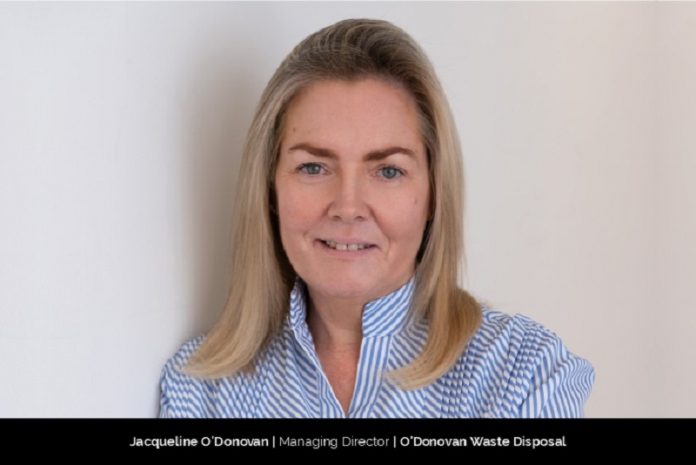 Everybody has their own definition of success and what the word means to them. While many may view success as achieving a goal and reaping the reward, Jacqueline O'Donovan, the Managing Director of O'Donovan Waste Disposal Limited has her own definition of success. Jacqueline finds fulfilment in the ongoing planning, decision-making, and commitment that occurs along the way to reaching her goals. When the company sets goals and has a clear vision of where it would like to be, Jacqueline finds motivation in the process and steps taken to achieve those goals. Jacqueline's motto in life is "every day is an education", and she truly enjoys the learning process that takes place along the way and believes that success is not a destination or right, but it is an evolving path that her team travels together.
Strong foundations of O'Donovan Waste Disposal Ltd
The company was founded by Jacqueline's father, Joe, who immigrated to the UK from Ireland in the 1950s. His dream was to have his own business, and in 1959 that dream became a reality when he started O'Donovan Waste in its earliest form, which he grew to be a successful company. Unfortunately, he passed away unexpectedly from a massive heart attack at the age of only 51.
Before her father's passing, Jacqueline had just finished school and had secured a job in Germany as a childminder. She felt that this opportunity would provide her the experience of living in a different country and would improve her language skills. However, when her father passed, her world changed, and her plans came to a halt.
Jacqueline and her family were left devastated and in shock but decided to work together to continue his legacy. Jacqueline's eldest brother, Michael was 23, her sister Caroline was 21, her brother Anthony was 19, and Jacqueline was only 17. While their priority was to support their mother during this tough time, they were all determined to work together to continue operations in their father's company. Each sibling settled into various roles and as time went on, they discovered each other's strengths and how they each best fit within the company. Jacqueline's passion, drive, and determination stood out and led her to become MD at 19 and she has used her innate leadership skills and commercial acumen to grow from a business with a turnover of £175k, into a successful £20m company with 100 lorries and 185 staff.
Reshaping waste management industry with O'Donovan Waste Disposal Limited
O'Donovan Waste is recognized as one of London's leading independent waste management companies. The business is a dynamic, forward-thinking supplier, specializing in construction and demolition waste. The company has earned an excellent reputation for delivering total waste management and recycling solutions. Jacqueline, at the helm, is a genuine inspiration. An undisputed leader and 'disruptor' in a male-dominated industry, Jacqueline is one of the waste, construction, and demolition sectors' most influential trailblazers – passionately advocating for road-safety and best-practice, she has championed improved standards, resulting in a safer and more responsible sector.
Her determination not to settle for anything short of excellence has earned Jacqueline immense respect. She is perceived as a pioneer within the industry and beyond through her work to bring safety to the top of the agenda for all road-users. She has worked to highlight the need for the construction industry to be accountable for improving overall health and safety. Collaborating with industry bodies, the Metropolitan-Police, Mayor's Offices and community-groups, Jacqueline has helped establish and implement innovative methods of improving road safety.
One of her greatest collaborations is her work to help fundamentally change the face of transport policy in the UK. Jacqueline played a pivotal role through CLOCS (Construction Logistics and Community Safety) working with HGV manufacturers to redesign lorry-cabs, advising on safer designs to improve direct-vision and increase road safety for all. Jacqueline has stepped up even further to improve road safety for all by ensuring her lorry drivers are put through a compulsory training course, Safer Urban Driving, which sees them going out cycling on London's roads with a trainer, to experience a cyclist's viewpoint and the challenges they face.
Jacqueline's ongoing objective is for her business to be an exemplar in its operations and in turn deliver an excellent, sustainable and unparalleled level of compliance and service to clients whilst ensuring that staff safety, wellbeing and the environment is a top priority.
With a passion for training and sharing skills, Jacqueline designed two bespoke Driver Certificate of Professional Competence (DCPC) training courses. She felt that by creating courses that were bespoke to the waste sector, the lorry drivers participating would be more engaged thereby improving the overall interaction and the content would be more relatable to the sector.
These nationally accredited courses are relevant to the role of an HGV driver in the waste industry and have become a core element of driver inductions at O'Donovan and are open to the wider industry in a bid to promote best practice.
O'Donovan HQ became a registered Joint Approvals Unit for Periodic Training (JAUPT) training centre, which means all training can be undertaken and completed in-house. As part of this, Jacqueline became a qualified trainer and a team of managers from various departments went on to train as trainers also. Taking this commitment to delivering the training to all their HGV drivers as well as other drivers from across the industry – demonstrates Jacqueline's commitment to raising standards not just within O'Donovan, but across the sector as a whole.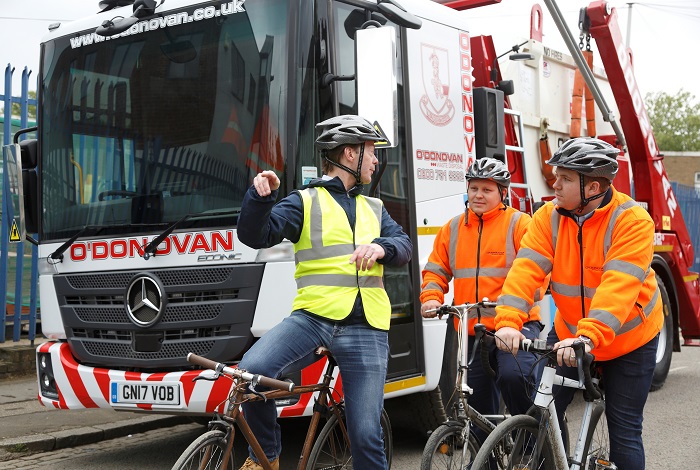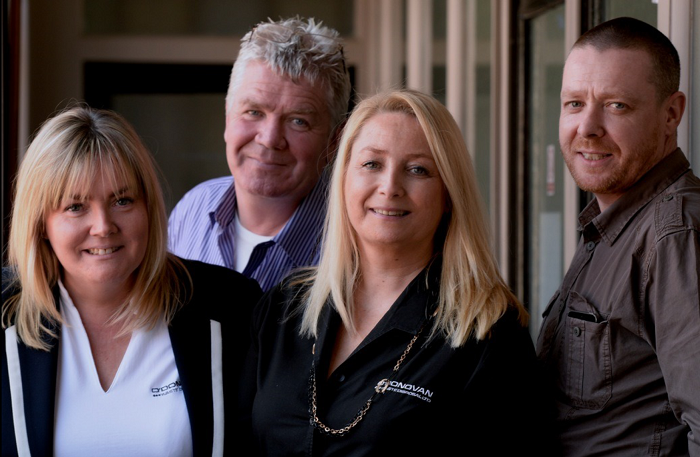 The significant investment in training, technology and design innovation has led to new standards in best practice, which other companies are keen to mirror and engage with.
O'Donovan became the first dedicated waste company in the UK to be certified with the ISO 39001 certificate in road traffic safety best practice, having already achieved ISO 9001 (Quality Management), ISO 14001 (Environmental Management) and BH OHSAS 18001 (Occupational Health and Safety).
As a member of the Fleet Operators Recognition Scheme (FORS), O'Donovan has achieved the gold standard of membership for ten consecutive years demonstrating a persistent and vigorous commitment to safe and sustainable operations. FORS is a voluntary accreditation scheme for fleet operators which is tiered depending on standards met and aims to raise the level of quality within fleet operations and to demonstrate which operators are achieving exemplary levels of best practice in safety, efficiency, and environmental protection.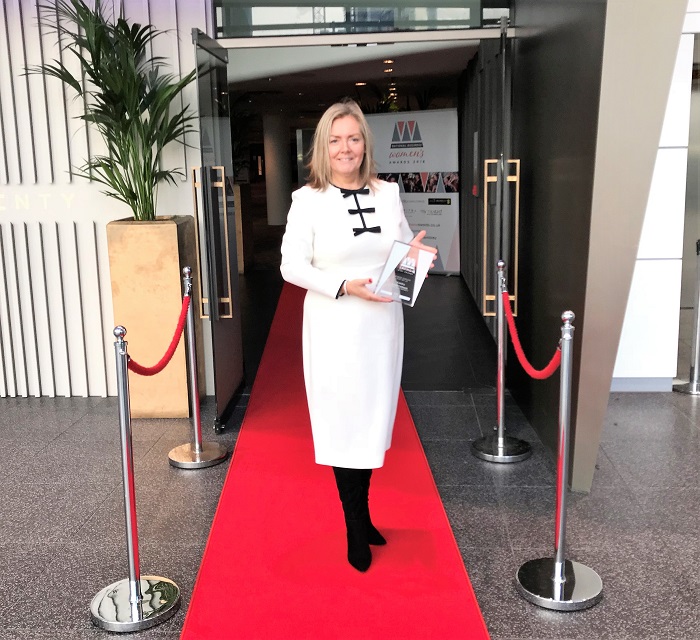 Jacqueline feels that the waste sector is bogged down by a lot of unnecessary regulations and legislation that is out-of-date and not beneficial. She sees the need for more collaboration between business and government to drive the sector forward with a clear vision of the future. She also sees the benefit of putting more pressure on manufacturing, specifically the production side to eliminate the consumer needing to deal with the packaging waste. Jacqueline believes there are many opportunities to be better collectively and as a society, and O'Donovan Waste is continuing to put forth an effort to be a leader and have a positive impact.
The company believes in investing in its team and was the first dedicated waste company to introduce an internal well-being strategy which they call the "Dynamo Welfare Project" (Dynamo). This program is focused on their commitment to prioritizing the wellness and safety of their team. The time and money investment the company has made reiterates the company's pledge to staff development and the delivery of the highest standard to their clients. Dynamo helps staff maintain positive health and well-being by teaching self-awareness techniques and providing the tools to manage a range of negative emotions, including anxiety. The program also includes interactive training modules for all staff. This training is focused on helping employees maintain their composure and stabilize emotions as they face day-to-day challenges in their work and private lives.
Roadblocks in the long journey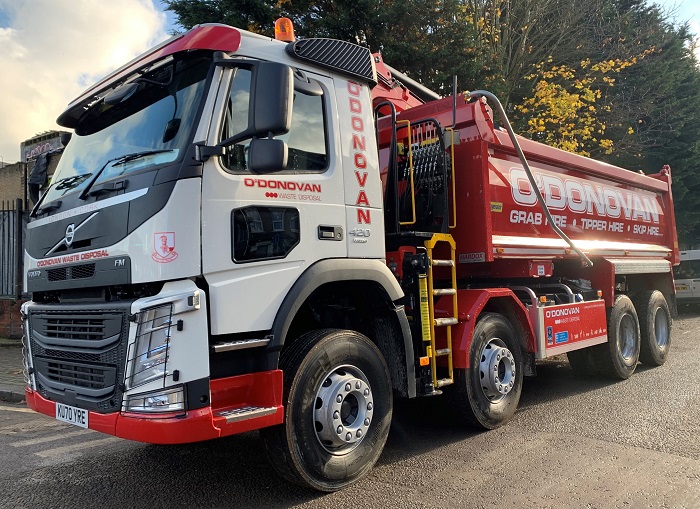 Jacqueline believes that challenges not only make you stronger but are a necessary step in building character and resilience. She is no stranger to challenges and has faced many during her time with the company. As a young female in a male-dominated industry and as Managing Director at 19, Jacqueline has had to overcome many challenges. She was judged daily, and she recalls often callers asking to speak to a man instead of her. The biggest challenge was not being taken seriously, especially by the banks. However, Jacqueline never let that bother her and she learned to adapt quickly and prove that not only did she deserve to be there, but she also had the skills and knowledge needed to lead the company.
Jacqueline has faced personal trials too when she went through a difficult period of post-natal depression, which consequently contributed to the end of her marriage and led to her becoming a single mother to her adored son who was three months old at the time. This ultimately spurred Jacqueline on to achieve even greater things, such as her impressive ability to look forward. Jacqueline had had to work harder to show others that gender is not a barrier to being an expert and to dispel any stereotypes that exist of a woman being unable to succeed in a sector that is traditionally dominated by men.
Life as a visionary and an established businesswoman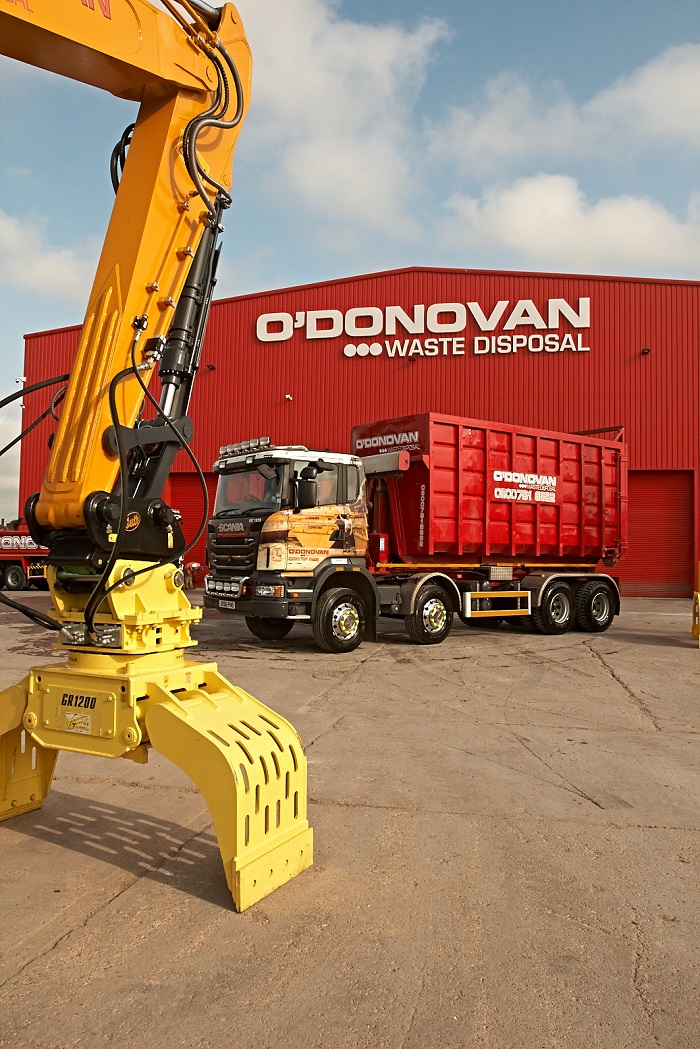 Jacqueline has taken a holistic approach in her business by creating an inclusive culture while continuously making training available to her team to help them upskill and feel valued, all while improving operations and reducing environmental impact. If Jacqueline could describe herself in one word, that word would be "determined". Her passion is improving safe and sustainable operating standards and sharing knowledge, not just within the company, but across the waste and construction industry. Jacqueline desires to continue being involved in the development of new industry technology that is focused on health, safety, well-being, and environment efficiency while inspiring industry leaders to do the same.
Leading by example in her efforts to encourage others to keep learning, in 2020, Jacqueline became one of the first of two female students in the world to earn a University of Wolverhampton Master's degree in Demolition Management having undertaken the course whilst continuing to work full time.
Over the years, O'Donovan Waste has experienced massive growth. Through the growth, the company has remained dedicated to green operations and sustainable working, while keeping a lot of the values and traditions of a family-run business. The company does not hold back from making bold commercial decisions such as investing in their materials reception and recycling facility which has helped increase the waste infrastructure in the London region. Jacqueline was personally heavily involved in the design and construction of the Alperton flagship £15 million building, which resulted in a state-of-the-art sustainable center that has contributed to improved recycling infrastructure in London, allowing waste to be processed closer to where development projects are located. This results in saving large amounts of CO2 emissions and diverting 100% of waste from landfills.
Jacqueline is also devoted to her staff and believes it is essential to enable them to better themselves and allow them to grow and meet their own goals. Due to her dedication to her staff and allowing them to grow and develop, the company has high staff retention. She believes that investing in her staff also results in excellent service, as well as results in the success and growth of an award-winning company. Her goal is to have her staff feel pride in what they do and to never feel unfulfilled or undervalued.
Determined to innovate all areas of the business and be a true pioneer for sustainability, Jacqueline is recognized as one of the industry's trailblazers and most successful environmental champions. Her influence is not only seen within the company but extends to the whole industry. She was invited to be part of "Quieter Cities", a working group to reduce noise pollution in London's communities. Jacqueline worked with a designer to produce innovative skip chain covers for the entire fleet of lorries. These reduced the noise of the chains against the metal and resulted in reducing noise pollution by 23%.
Jacqueline truly enjoys what she does and does not feel like she is working because she loves her job. While the hours are long and often, she has obligations to be present at events after work, she is always happy to attend, and the company feels like family to Jacqueline. Before the global pandemic, Jacqueline prioritized taking time off for the holidays to spend time with her son and extended family. Despite her workload and commitments, she manages to completely switch off during her downtime but always comes back to work energized and inspired with new ideas.
Jacqueline's advice to aspiring businesswomen is something her father taught her, which is "listen and learn". While it may sound simple, this advice has been invaluable to her as she always seeks to listen and never presumes that she cannot learn something from others. She explains how "the day you think you know it all is the day you stop growing and learning." Additionally, Jacqueline encourages aspiring businesswomen to believe in their capabilities and to "go with your gut instincts". Many women suffer from imposter syndrome, feeling intimidated, but women are just as knowledgeable and capable. Jacqueline advises aspiring businesswomen to build strong relationships and dialogue across all junior and senior colleagues. Communication is key and the knowledge you can acquire when speaking with others is invaluable, so she encourages people to ask questions and be open to learning from everyone.
Future of O'Donovan Waste Disposal Limited
Jacqueline is excited about the future of the company. Before the COVID-19 global pandemic, the company was on a strong, upward trajectory, and she believes that once the pandemic is under control and some form of normality returns, the company will continue to experience growth. While some things may have changed due to the pandemic, the company has remained busy throughout the lockdowns and Jacqueline attributes that to the company's adherence to compliance and best practice, along with their reliability; making them a natural choice at a time when trust and strong processes are most needed.
Moving forward, the company will continue to focus on its contribution to cleaner air operations, with plans to become the first independent waste business to introduce robotics to their waste processing operations which will have a huge impact on emissions as they work towards further reducing their carbon imprint. The company plans to expand its sustainable operations with another site and they currently have plans to further their processing capabilities into new waste streams.