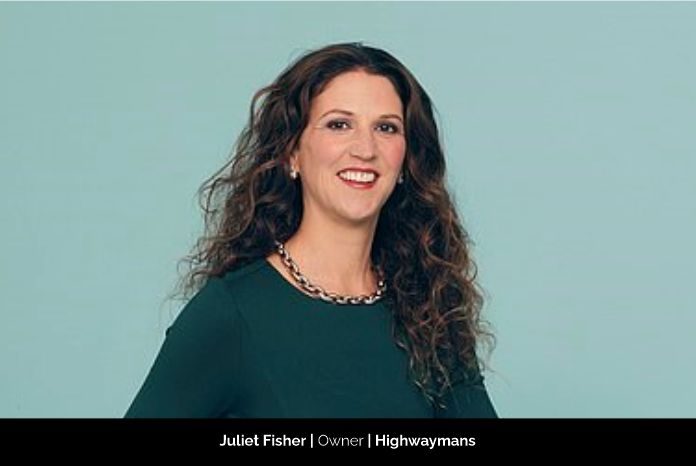 When you are passionate about making others' lives beautiful, you evolve as a person, acknowledging the true value and essence of life. As Maya Angelou said, "People will forget what you said, forget what you did but people will never forget how you made them feel". Exemplifying the quintessential meaning of this inspiring thought is the journey of Juliet Fisher, a hospitality specialist who founded Highwaymans with a vision to make people feel valued and appreciated. Juliet is well defined as an industrious, high caliber and resourceful professional with extensive operations and service management experience. She has leveraged her skills in scaling the growth of the company with passion and sustainability, making Highwaymans a recommended enterprise that has retained numerous loyal customers over the years.
Highwaymans Accommodation and Events is a leading company in the hospitality industry that offers exceptional services like catering, events, housekeeping, staff management and motivation, advertising and sales, rooms division / front office, information, and technology development. Juliet and her team are eminently passionate about their company and work hard to improve their services and enhance customer experience.
Every entrepreneurial journey begins with a dream that drives, motivates, and inspires one to think out of box. With the founding of Highwaymans, Juliet has lived her entrepreneurial dream and has inspired many to do so. She has certainly come a long way on her road to success and has an exceptional story of setbacks and achievements as a motivational path to follow.
Passionate About Helping Others
Juliet recognized her true passion early on in life that catapulted her career choices in the same direction. Following her vocation, Juliet has spent a significant period in the hospitality industry gaining profound knowledge and experience to lead a company of her own. She always had a curiosity and admiration for people who worked in serving others, which diversified after she started a family of her own and led Juliet to founding her own hospitality enterprise, Highwaymans. Business generation and sustainability have been salient elements of Juliet's skillset as a leader. Over the years, Juliet gained many opportunities to travel for leisure/ business development and management and has attained many transferable skills in finance, operations, customer service, human resources, academic and training, people service, retail, food and beverage, health, wellbeing alongside collaborating with an amazing global network. Leveraging the scalability of her profound experience, Juliet transformed her dream into reality.
The seed of entrepreneurship was planted in Juliet in her late 20s, which took root with the right skills and education and her extensive experience further stemmed the growth of this productive seed. "I have always been a visionary looking for an opportunity to grow my business and creating a tranquil, functional, and collaborative space for guests whether on business or leisure was a massive goal.", Juliet says.
Finding a Way Through Every Setback
When Highwaymans was moving into the business property, it really was in a sorry state, that was the first challenge they faced as a startup. However, this initial setback implemented a steadfastness in the business that was incepted with a few savings and a precise business plan.
On a personal front Juliet stumbled on another roadblock to dealing with separation from her husband whilst single-handedly raising 5 young children and running the business. In addition to this distressing situation, Juliet faced the devastating loss of her brother who assisted in operating the art gallery of the company. He was living with her until he tragically committed suicide. Chartering balance, maintaining business influence, procedures, transactions and being a single parent, left Juliet with a plateful of problems to deal with.
Another impediment was the ongoing pandemic that placed a spanner in the works with groups, events, corporate clients in establishing a model and safe place for key workers as they needed to adhere to governmental guidelines. Furthermore, in June 2020 they experienced a large fire which was fortunately handled with an efficient fire compliancy regulation of the company.
Despite every challenge that made success an uphill battle, Juliet was focused on her goal. Fortunately, she was equipped with supporting elements like a Hard Graft, tenacity of redecoration, establishment of systems, suppliers, market generation, gaining momentum, processes in place and employing a strong, reliable, supportive staff that helped her sail through the testing times. "Life is certainly full of lessons, but with navigating insurance, an amazing staff and exceptionally brilliant customer loyalty, Highwayman's continues to grow and adapt, especially with the request of more domestic clients and affordable lodgings for key workers.", says, Juliet.
Delivering Exceptional Services
The business has grown from strength to strength, building a reputation for memorable getaways and business lodgings through relaxed design, hospitality, and attention to important details. Highwaymans can accommodate up to 40 guests and has a superb gallery venue holding all sorts of events, from clay pigeon shooting, art exhibitions, retail outlets, pop up theatre, dining, wakes and weddings. A small gift shop that offers the best of Suffolk's produce from honey from the farm, wine from the local vineyard, soaps, candles, and other hand created crafts, are a value add to the services. The company ensures utmost customer satisfaction as the guests absorb themselves in the delights of the countryside atmosphere, appreciation, and sensitive attention to ambiance of local creations.
There is a high standard of cleanliness and comfort and Highwaymans has received five-star reviews and TripAdvisor Certificate of Excellent recognition. Highwayman's USP is its idyllic countryside location. They are recognized as adapting to all clients and especially being dog-friendly accommodation, woodland walks, and countryside location yet within proximity to towns. "We have amazing support and regularly returning clients over the years. I value and appreciate each one of our guests, whether they are staying for leisure, business, or visiting friends and family in the area," Juliet says.
Defining Her Role as a Hospitality Specialist
Juliet is an experienced owner with a demonstrated history of working in the hospitality industry. Her major roles and responsibilities at Highwaymans include maintaining a high-caliber, proactive and industrious professional attitude with exceptional general management skills, delivering high-level leadership in every area of the business. As a vital part of her daily agenda, Juliet creates solid business management and communication capabilities and motivates all the teams to deliver exceptional performance. Additionally, Juliet also handles the following:
Direct, organize and co-orientate teams of staff.
Accountable for day-to-day operations, including hospitality accounts, art research, catering, events, housekeeping, staff management & motivation. Advertising, sales, processes and online agent co-ordination, information & technology department.
Overseeing accommodation services, whilst taking strategic approaches to planning and maximizing the business profits
Supervision of business functions, reservations, reception, concierge, F&B departments, and operations service.
Through her journey of success, Juliet regards her greatest achievements as developing strong qualities of resilience, determination, and the awareness of the responsibility of being a successful working single parent to 5 amazing children. On a professional front, Juliet has been recognized as Business Owner of the year and Runner Up Businesswomen of the Year (Micro Business). She has also been listed among the top five finalists of Mumpreneur of The Year Award, NatWest, Every Woman Awards and SME National Business Awards. This year, Juliet was invited to be seated as a judge for the National Businesswomen's Awards, which she refers to as an honorable experience.
Achieving another milestone in her career, Juliet has also seen herself grow as a consultant as she leveraged her hospitality skills for hotels such as Quy Mill, Best Western, The Cambridge Business Professional Network, and Action Coaching.
Maintaining the Right Balance
As a single parent and a successful businesswoman, Juliet has made a conscience effort to maintain a balance between her work and personal life. While at work, Juliet supervises business functions from reservations, concierge, food and beverage departments, housekeeping, and people management. Her approach is calm and composed and she takes pride in creating a relaxed and enjoyable work environment for all involved. At the same time, Juliet ensures that her calendar is always open for all the times her children need her, especially to have meals together. She distributes her time evenly in activities like bike rides, water parks, skiing, surfing. "I am hugely passionate about bringing them up to be inter-dependent individuals, where they will source the right mentorship and guidance yet together as family, we will support each other, keep active, be respectful and kind.", Juliet shares.
Nevertheless, Juliet remains in constant touch with her vision to help others. She enjoys channeling her energy into service, business generation and knowing that she can genuinely make a positive difference in people's lives. Juliet is an advocate for overcoming suicide survivors and families, domestic abuse survivors, single parenting, and developing education for children. Recently, due to changes in operation, Juliet has embarked on an online counselling therapy course with the intention of helping people to heal and experience life transitions.
As a business influencer, Juliet also believes in supporting local charities and over the years has involved in fundraising events for the East Anglian Children's Hospice, St Nicholas Hospice, Macmillan, Rethink Mental Health, Rural Agricultural Benevolent Fund, Christian Church Festivals, have bury Housing and Focus 12 Addiction.
Setting Goals for a Brighter Future
The roadmap for the future of Highwaymans is full of transformation and more collaboration within the local community and further afield. With the situation of travel and domestic market currently, there is huge growth for the enterprise to flourish. They are looking to install more lodges and maximize on the glamping attractions and will continue to support local charities and local suppliers and trades to showcase what Suffolk creates. They also plan to provide a platform of recognition for people who have delved into their creativity during the unprecedented lockdown, through art exhibitions and music festivals.
Juliet is extremely passionate about sustainability and leadership within all industries to collaborate awareness and implementation and intends to establish similar lifestyle businesses for other operators. Her goals are to create vision boards with images and words that continue to reflect her ideas and passion to help others while maintaining a balance in work life.
Along with her professional goals, Juliet has a few personal goals, to ensure a healthy state of mind by allowing herself a power hour each day that includes either swimming, cycling, or running backed up with spiritual interactions of yoga and meditation. "I really believe in the creation of the right energy, and this opens creative channels and is superb for processing, reflection, and development. As a businesswoman and a mother, it is valuable to be wise, have intuition and ensure that my values and ethics are at the heart of everything I do, then I know my moral compass will be heading in the right direction.", she asserts.
As an inspiring thought leader, Juliet has a few words of wisdom to uplift the current state of businesses, "It most certainly is a challenging time in most industries currently, however through rational decision-making based on facts rather than emotion and fear, and establishing a work environment and culture where you can truly be your authentic self, we can build a strong foundation to remain eternally optimistic, driven and motivated for the future."
Juliet Fisher has a definite vision for Highwaymans to flourish with an empowered, dedicated, and professional staff and establish a franchise of the company around England's uniquely located properties, creating lovely bespoke accommodation, utilizing local trades, suppliers and staff. Juliet believes that this vision is achievable through authentic leadership, honesty, having power, perseverance, perception, intuition, grace, and deliverance that will enable Highwaymans to blossom all year around.