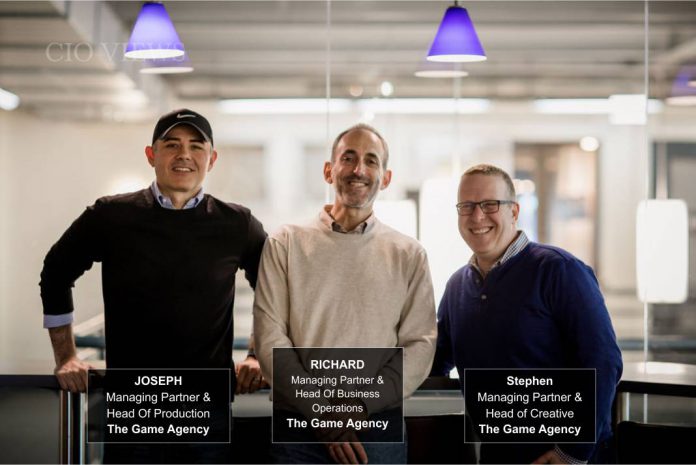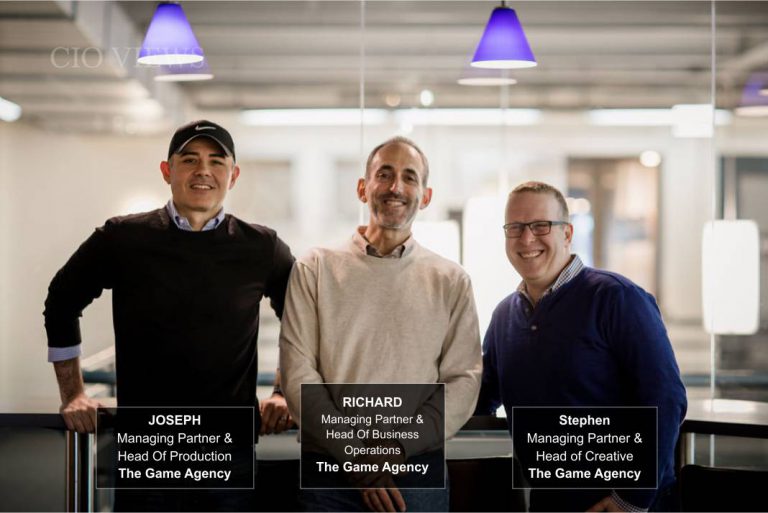 Gaming can never get boring regardless of your age, however finding the time do so in your busy schedules today, can be a challenge. Well, how about you have a little fun while you are at work or maybe make school more interesting by making learning fun. With thoughts on the same lines three master minds came together, to create something unique. Stephen Baer, Richard Lowenthal and Joseph McDonald decided to make a spectacular change in daily life by adding in a different dimension of fun to it. They incorporated The Game Agency in 2007 which is one of the leading companies in its field with a view to change the mundane life. As we highlight their journey, we are certain that it will foster a thought out of the box.
Start of the Journey
When the company began in 2007, there was no IOS app store, social media was in its infancy and gamers just didn't have a great reputation. Hence convincing the clients about the game-based learning was a challenge with limited resources back then. It took the team a fair amount of hard work and a huge passion to patiently see their dreams take wings and 12 years down the line today, games are all around us and used by all ages for fun, K-12 education and training. With technology and new techniques development, gaining the trust of the client is not a difficult task today. While 80% of business comes from custom game development, 20% comes from The Training Arcade®, a DIY game-authoring tool that enables anyone to build a game in minutes with no coding required.
The Service Spectrum
In 2007 The Game Agency was launched to introduce the power of play to schools and corporations to improve learning. Today they are focused on building game-based solutions that make K-College and corporate training more effective. They help learners connect better with training material and turn educators into heroes powering them with fun and analytics. Their games are available in >20,000 schools and used by hundreds of companies including Comcast, Facebook, IBM, Kellogg, PayPal, Philips, Siemens, and Wells Fargo.
The Training Arcade® is a DIY Game Authoring Tool with a library of 8 training games that can be rapidly deployed in 15 languages with any content in minutes (no coding required). This platform works seamlessly across mobile, tablet, PC, and touchscreen devices and can be used for eLearning, instructor led training, and live events. It comes with SCORM and xAPI packages and as well as SSO integration. Its robust analytics dashboard is designed to unveil patterns of individual and group engagement with any training material, thereby improving training ROI by revealing knowledge gaps, personality behaviors, and group comparisons. They believe that The Training Arcade® will continue to drive sales through annual subscriptions and custom development. This tool is a great way for companies of all sizes to experience game-based learning and training.
Motivate Cloud is a Learning Management System that lets you organize all your content—eLearning, videos, classroom training, job aids, etc.—in one place. And with Motivate Cloud Teams and Tenants, employees only see the content and user experience that's relevant to them.
By using The Training Arcade® and Motivate Cloud to educate learners (kids and adults alike), schools and companies are meeting their audience where they are and delivering something they already like (games). The results are active learning, higher engagement, and improved retention.
Introducing the Experts
Stephen Baer, Managing Partner and Head of Creative oversees the creative strategy and execution for campaign rollouts. Previously, Stephen was the Director of Brand Integration at Atari where he oversaw development and marketing for all branded games. Prior to that, Stephen was a marketing executive for three divisions of General Electric (NBC, GE Appliances and GE Plastics). Earlier in his career, Stephen was the Director of Business Development at GCI Group, a subsidiary of WPP. Stephen has received several corporate awards including General Electric's Marketing Excellence Award and GCI Group's Entrepreneurial Spirit Award. He is a graduate of Oberlin College and Columbia Business School.
Joseph McDonald, Managing Partner and Head of Production oversees strategy and production. Joe works with clients and staff to identify, shape and deliver solutions that drive results and grow relationships. Prior to founding The Game Agency, Joe was head of Business Affairs for Atari Inc. and oversaw the growth of licensing and revenue from new channels. Joe formed a division within the company designed to bring the power of gaming to non-gaming clients and this served as the incubator for what eventually become The Game Agency. Earlier in his career, Joe was the Manager of Licensing for Disney Music Publishing and EMI Music.
Richard Lowenthal, Managing Partner and Head of Business Operations heads-up Business Services. Along with lots of interesting war stories, he brings to the fore over 25 years of game development, publishing, and training experience. Richard has had the good fortune of working on training games with companies such as Intel, Microsoft, Merck, and Pfizer and educational games with National Geographic, Sesame Workshop, Disney, and The Learning Company. He's also negotiated licensing deals for world-class brands including Wheel of Fortune, Jeopardy, Monopoly, Scrabble, Bicycle Cards, Sesame Street, Crayola, and National Geographic. After computer punch-cards went the way of the Dodo bird but before the first cellphone, Richard graduated with high honors from the University of Texas in Austin with a B.S. in Aerospace
The zealous trio works effortlessly with a team of skilled people creating games to make education, corporate training, and consumer marketing more fun and effective.
The Inspiring Insights
The Game Agency's mission is to make work fun and that's evident every day of the week. At the Game Agency office employees can be seen competing in video games or ping pong challenges for leaderboard dominance. After work, employees enjoy company dinners, painting or race car driving parties together. Once a year they take a full company trip to a fun destination such as Ojai California, The Florida Keys, or Scottsdale AZ to foster team bonding. The company offers their full-time employees a $2000 stipend to use for personal and professional enrichment and they give employees option of working remotely if it better fits their personal needs.
The Game Agency's management team has implemented 5 core values to encourage a shared understanding of the "soul" of the agency. Their set of beliefs are meant to inspire the employee's day‐to‐day working lives and ensure new hires will thrive in their environment.
Open minds – Embrace new ways of thinking and working and be receptive and respectful towards the ideas of others
Insightful interactions – Listen actively for what isn't being said, ask the right questions, and be thoughtful with each answer
Proactive thinking – Continually challenge yourself and ask, "Is there a better way?"
Spirited attitude – Work together with enthusiasm and resilience and find time to applaud, give back, and celebrate others
Entrepreneurial approach – Proactively seek opportunities and solutions and accept accountability for your decisions and actions.
The Gaming Vision
Something interesting happens to the brain when you make a mistake. According to Scientific American, our brains compile information about every experience and gets bigger throughout the learning scenario. And, while the brain returns to its original size after the learning experience, it retains new neural pathways by taking in new information, compiling the key takeaways from trial and error. Making mistakes matures the brain, resulting in more efficient synapses and fundamentally altered neurons. In short, failure can make us smarter.
So, The Game Agency encourages failure. It might sound crazy, but they embrace this mentality. It gives employees the confidence to try new things and not feel bad about it if it doesn't work out. And it's worth noting that their top performers try out new ideas often, figure out which ones do and don't work, and take with them the one or two ideas that stick and drive results. This is the case for their client facing employees (designers, developers, and producers) and the back-office employees (business development, finance, and legal). They have discovered that this mentality drives far more innovation and deeper employee happiness through encouraged creativity.
With the same outlook and values, their goal ahead is to make games a part of everyone's training and to triple their subscriber base on The Training Arcade® while continuing to enhance the tool and expand the library of games.
Passion with a broader perspective and an out of the box thinking can take innovation to a new level of fun. Stephen, Joseph and Richard were driven by their passion to make gaming a way of life and are gearing up for new heights as they are certain that gamified training is more engaging, more fun and ensures a higher rate of knowledge retention.