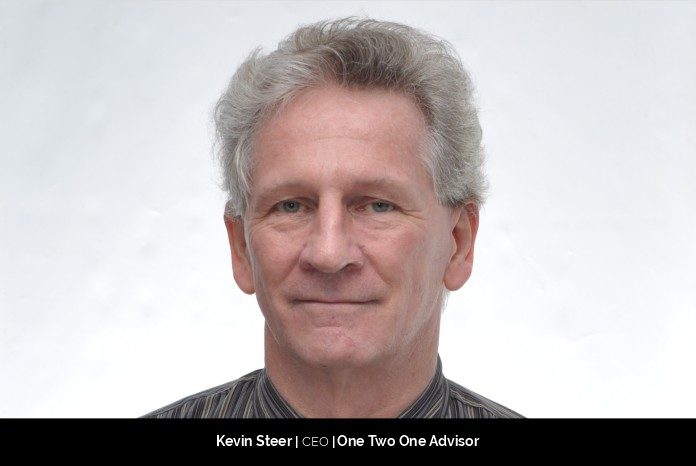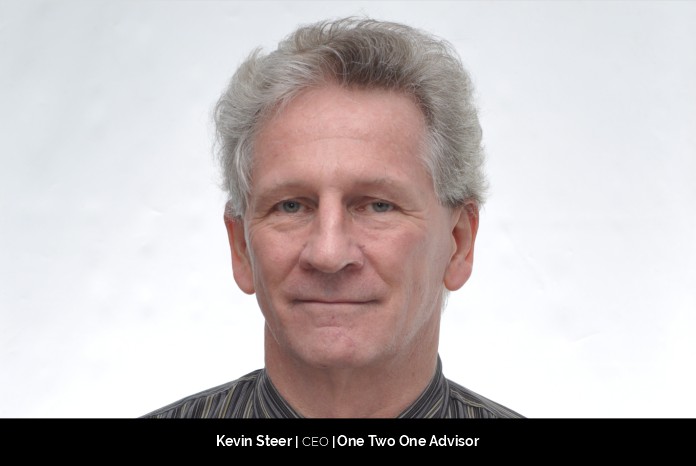 With artificial intelligence spreading its roots in every aspect of the corporate industry, it was high time for the technology to reshape the financial and insurance sector. With this vision in mind, Kevin Steer founded 121 Advisory. Being passionate about technology and the spark it contained to reshape everything around it, Kevin Steer is riding the high horse with his company's success.
Dawn of 121Advisor
Graduating from Cambridge University in 1978, Kevin commenced his Schlumberger journey and worked there for five years. There, he witnessed the IT industry's evolution and made his mind to pursue Masters in Computing from Imperial College.
Artificial intelligence already sparked a kindling in the mind of Kevin. As the fire rose with time, he moved to Malaysia to implement the solutions on banking and insurance. He targeted China, India, and other Asian countries to expand the horizons for the business.
Within this time, he honed his skills and gained valuable experience. In 2010, Kevin setup 121 Advisory to develop smart FinTech and InsurTech solutions with the vision of carving a new dimension into the financial and insurance sector.
He aims to develop a unique knowledge portal named u12know in multi-lingual translations and share with all the customers in Asia Pacific countries and then move to Europe and the US. The company is currently collaborating with several banks and insurers to upgrade the traditional financial services and insurance models.
Crossing the hurdles along the path
In the first few years, boarding customers on the ship was quite challenging for Kevin. People were not aware of the potential of AI and machine learning. Nobody was interested in leaving the safe and traditional services and methods.
The growth rate was steady for the first four years, and as the AI evolved, the company's customer base grew exponentially. After 2016, with each passing year, the company rolled out new products and solutions under the leadership of Kevin Steer.
Safe, smart, and innovative services at 121Advisory
Kevin Steer understood the evolving nature of AI and machine learning at a very early stage. He visualized the customer's future need for safe financial services with total transparency and set up 121Advisory.
His company focuses on blending technology in the financial and insurance sector and comes with smart solutions. The current services include Referral Management with Marketing Automation, Mobile Point of Sales, Online Direct Selling, Enterprise Product Configurator, Online Claims, Agency Distribution, Online Customer Service Portals, and Corporate Websites.
Every company is investing in chatbots for better customer support. So, Kevin did not want to leave that stone unturned too. The company implemented disruptive solutions, including multi-lingual Chatbots & Robo Advisors and AI-based Predictive Analytics / Machine Learning to predict New Products, Churn / Lapsation, Fraudulent Claims & future predictions for Investment Funds.
Leading 121Advisory as CEO
Being the CEO of the company, Kevin understands the role of the leader and motivates the whole team to come up with new and unique ideas. He believes that the inflow of new ideas in a group is quite crucial for a company to grow exponentially.
He handles the mobile and web development teams and leads them with finesse. He discusses all the elements with the whole squad daily and focuses on achieving daily milestones.
With two teams under his supervision, the company successfully rolls out an innovative referral management solution to two banks that have been quite a successful venture. With this, the company also introduced websites that incorporated Marketing Automation & Campaign solutions. The team also rolled out an online portal, where customers can assess their policies and update the data reducing a lot of unnecessary hassle.
On top of that, his team was successful in launching N-Tier Agency Leader Corporation (ALC) Distribution Management Solution, which handled all the operations for the agents, from assessing their performance to computing their commission and pay.
With everything running smoothly, Kevin wanted to transform the Fintech sector by combining the power of AI with financial services. So, to encapsulate the technology in his company, he guided his team to successfully implement a multi-lingual chatbot that responded to questions as well as a Robo Advisor for financial services.
With COVID disrupting everything in 2020, Kevin and his team stood firmly against the adversity and launched their unique knowledge portal to educate the customers. It is a unique portal providing advice over financial needs powered by AI and machine learning technology. The u12know portal provides lifestyle advice on financial needs and business planning. Kevin and his team aim to add the feature to compute a Total Health Score to advise people on their health & wellness planning. No matter if the customers are married, single, or retired, it will provide a full analysis of the financial needs of nuclear and growling families.
By understanding his team's needs, Kevin has steered his company in the endeavor to unlock the true potential of AI and implement it in the Fintech and InsurTech industry.
Key to everyone's growth: A balanced professional and personal life
Working five days a week on planning and plotting his company's strategies, he likes to slow down things on the weekend. He takes a break from the hectic schedule and invests the time with the family doing regular chores.
When visualizing the future of the company, Kevin always looks for new ways to ameliorate his business with AI and machine learning. He owes his success to his passion for learning new elements in AI technology as he says, "My success is being a 'techie' where I was looking for new disruptive solutions to continue evolving the business."
The face of 121Advisor in upcoming years
With the successful establishment of his company in Singapore, Kevin is looking to target new horizons in Indonesia, the Philippines, Vietnam, Myanmar and later spread the base in Europe and the US.
He firmly believes that the new technologies will totally revamp the customers' traditional finance and insurance industry approach. He quotes, "AI, big data, ML, chatbots, Robo Advisors & RPA will have significant impact on the FinTech & InsurTech sectors in order to fuel their growth. 121Advisor will keep promoting our disruptive AI solutions to Banks, Insurers, Takaful & Investment Companies."