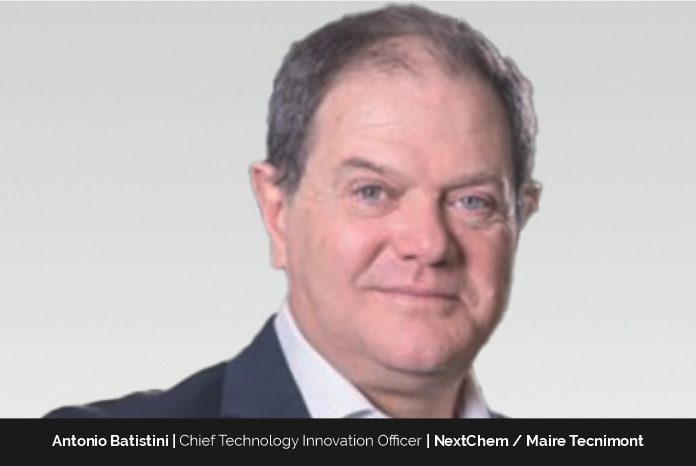 Employees are encouraged, inspired and motivated by the transformational leadership approach to innovate and bring about the change required to determine the company's future success. To do this, leaders need to lead by example, demonstrating authenticity, a strong sense of corporate culture, employee ownership and independence at work. Innovative and evolving technological trends can be recognized by transformational leaders, who can then assist their organizations in embracing the change.
Antonio Batistini is an international business and technical executive leader with 32+ year history of success in visioning, ideating and leading global transformation of international companies into ones that sustainably maximize revenue and profitable growth across multiple geographies and markets.
He has extensive experience in a unique combination of areas, including concept shaping and leading of start-ups, new business development, global development and growth of industrial and consumer businesses, creation and implementation of disruptive technology platforms, solutions and business models, leadership of large multi-functional and multi-regional organizations and the definition and implementation of M&A and integration strategies.
Boosting the Progress  
NextChem was born in 2018 under the umbrella of Maire Tecnimont, a very large engineering, procurement and construction (EPC) group. Today, the company is the global leader in the production of fertilizers such as urea, as well as in the oil, gas and petrochemical industries, mainly in the areas of polyolefin production and gas production and purification processes.
Antonio's responsibilities at NextChem are to realize the vision to make this company a global technology leader in the decarbonization of the energy transition and foster a new culture of innovation that will be transferred to lots of young people to further grow its differentiation and market presence while significantly increasing the overall profitability of the group.
Antonio's contribution to the growth of NextChem under this umbrella during this first year of work has been to accelerate the definition of the initial strategy. He worked to stimulate the decision to separate the historical EPC business from a clearly distinctive technology-focused entity and to start redesigning the organization in a way that all resources and innovation processes focused on the development and implementation of the defined strategy. He says, "I contributed where cross functional and cross regional teamwork is at the basis of all our ways of progressing ideas, from the simple shaping to the final industrial implementation."  
Stepping into Leadership Roles
After having earned a master's degree in industrial chemistry from the University of Pisa (I) and a Ph.D. in material and polymer science from the ETH in Zurich, Antonio started at Dow Chemical. Where he covered lots of different roles, first in R&D and then in global business management, strategic marketing and new venture groups across multiple markets, applications, solutions and materials. After 23 years, he moved first to Stora Enso as Executive VP of their new biorefinery business, creating a new successful business to valorize all their waste from chemical pulping as well as forestry integration by expanding the extraction and separation of sugars and lignin to new chemicals and materials. "Lots of fun and very inspiring to see that the strategy and work done are still progressing according to the vision created today, even after 3,5 years of globetrotting," he says.
Antonio founded his own company (B&B Innovation) to advise small and large businesses on all aspects of innovation. He says, "Sooner than later, we ended up developing with P&G a very interesting technology to recycle hygiene adsorbing products and to upgrade all recovered fractions of plastics, cellulose, and super absorbing polymers."
In the meantime, he joined ELeather (UK) as Chief Technology Officer, a company where a new process of recycling waste from natural leather processing was developed, resulting in a sort of "cow on a roll" composite textile fabric that the team developed to become today's largest leather material used in the interior design and seating of planes and buses, as well as new upper materials for shoes, which are now being trademarked by Nike as FlyLeather in various colors.
The creation of CrocsTM and the associated footwear business from the ground up marked Antonio's true recognition as a Dow innovation leader. The most prestigious award Antonio received as a technical and then business leader in innovation was the R&D 100 award for the invention of the Dow XLA fiber.
Internal and External Challenges
Challenges are always the most stimulating element of Antonio's professional life. Beyond any challenge, in fact, there are not just new opportunities for business success but also for professional and personal growth. Roadblocks are typically of two kinds, in Antonio's opinion: internal and external.
From Antonio's experience, the most difficult roadblocks to tackle are the internal ones. Often within a company, invisible but hard to defeat barriers exist, originating from the previous history of the company, culturally rooted personal points of view of key stakeholders, short-term vision, personal agendas and so on. All these elements, most of the time, rather than facilitating solutions and options to challenges, create barriers that slow down the possibility of doing something unique and materializing new significant opportunities.
Antonio shares that external roadblocks instead can more easily be overcome by tenacity, flexibility, entrepreneurship, network leverage, influence, and courage. Personally, the biggest challenge Antonio tackled, overcoming lots of internal and external roadblocks, was the invention and development of an alternative elastic fiber to Lycra (TM of DuPont) based on crosslinked polyolefin materials. He recalls, "When I identified a unique opportunity around the development of a new elastic fibers to overcome limitations of the well-established, well marketed and globally recognized Lycra fibers, everybody with Dow Chemical thought it was kind of a joke telling me that Lycra was best material ever invented, well performing in all fashion and sport segments." He further adds, "These experience in addition made me understand that there is always a better way of doing something even in what so far people consider to be the best way possible."
Antonio shares that innovation often comes from just observing how things get used, how people work around the inherent limitations of products to spark new ideas on how the same thing could be done better.
Defining Success
Since many years Antonio keeps well visible in his office, a small card he accidentally found on his pillow in the bedroom of one hotel in the USA many years ago during one of his thousands of business trips. The card reports a phrase from a poet and philosopher, Ralph Waldo Emerson: "Do not go where the path may lead, go instead where there is no path and leave a trail." This phrase summarizes Antonio's personal definition of success. There is nothing more rewarding, intriguing, exciting in the innovation world than taking a challenge, an often thought "impossible" challenge, and transforming it into a new opportunity by uniquely connecting often disconnected dots and solutions, most of the time for very different things and problems.
Antonio is trying to inspire in the way of working and thinking of all his colleagues, partners on a daily basis. He asserts, "Only with this passion and vision you can do something extraordinary, something to be remembered!!"
Balance Demands Effort  
Balancing professional and personal life has always been at the heart of Antonio's life, dating back to his university days, when he prioritized his exams and a good grade. He always forced himself not to study on weekends or at night, preferring instead to spend his summer and winter vacations with friends and family. Antonio believes that work-life balance is also very critical to one's ability to have an impact and be successful. He asserts, "if your balance is too stretched towards work, the natural pressure of not spending enough time on yourself, on your kids and family, on your hobbies, on your friends never regenerate your energies in a way such to be more effective and productive at work." He tries to push this message and efforts across his entire team and people.
Personal and Professional Objective
Antonio's objective is to grow NextChem into the most effective and successful engine of innovation in the energy transition and accelerate the development and implementation of green chemistry development and implementation. NextChem aims at becoming a leading solution provider in the new transformation of chemistry linked to the energy transition from fossil to alternative resources and the development of green and renewable chemistries to reduce greenhouse gas emissions as well as reduce production of and maximize the creation of circular value creation out of any kind of waste. Antonio shares, "My task, out of the decennial experience in this sector, started during my last period of professional experience at Dow; with the first concept shaping and development of technologies to produce synthetic fuels from captured CO2 and green H2." He also adds, "I evolved with my experiences at Stora Enso in the world of biomaterials and biochemicals and at B&B Innovation and Eleather in the recycling of waste materials, to define and implement a disruptive strategy to promote NextChem as the most differentiated and diversified leading technology company in this field."
On a personal basis, Antonio's goals are to lead this transformation, possibly even having the possibility of doing so from a full business perspective since he believes that more and more technical soundness and skills must be paired with an equal ability to speak fluently the business language. Innovation in fact does not consist only of creating new technologies and products but also combining those with the most effective and innovative business models while generating, where possible, a satisfying customer experience in terms of satisfaction, ethical values, ease of use and implementation.
In addition, Antonio's other personal goal is to create an organization where he can be surrounded by young, talented people who are committed and passionate about making a difference and who excel in a teamwork spirit based on constant constructive discussion and challenging themselves independently from job level, title and role. He wishes that they must grow well in order one day to take their place and further excel in making NextChem the leading tech company in the energy transition of the future.
Words for Every Visionary
To aspiring entrepreneurs, Antonio's message is to never give up on their own dreams and vision. He mentions, "Innovation is always a very challenging rollercoaster of experiences and emotions, but it can only happen if you never stop to believe in your dreams and only if you are surrounded by people willing and able to live the same experience." He believes that money is only a measurement and consequence of the ultimate value of one's vision own target should always be to see the solutions he or she imagined well implemented, appreciated and used in the market, as all the rest will come by itself.