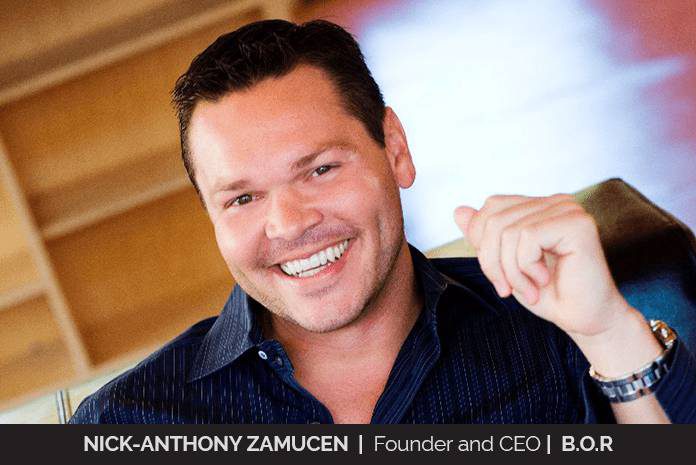 When you finally taste success after a series of bitter circumstances, you develop an optimistic attitude with an assurance that failure is not the end. This positivity can lead you to build a successful company on the foundation of an enduring spirit. Led by a similar approach Nick Zamucen, the Founder and CEO of BOR Restoration pioneered into entrepreneurship with a vision to help others rebuild their lives and relive their dreams, which established him as a successful leader of his field. Today, Best Option Restoration (BOR) is a leading organization in the restoration industry. With an extensive franchise presence, BOR is the largest content cleaning company in the nation. Although today Nick is a remarkable businessman who is proficient in his trade, the start of his professional career was not easy. He went against the odds with resilience and achieved a significant position in the industry. Nick is an inspiring leader, a strong-willed person and an accomplished personality. Here are a few interesting insights of his exceptional journey of success.
Laying the Foundation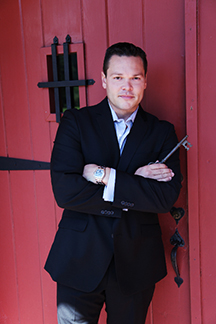 Nick grew up in a poor livelihood where the family struggled to make ends meet. Making it through each day was an achievement by itself. The circumstances forced them to live in constant want, be it paying the bills of the house or even wondering where the next meal would come from. Indeed, they were a close-knit family and their love for each other was their strength but, each day was a struggle with limited finances. Growing up on government cheese, food stamps and powered milk, Nick was exposed to the struggles of life at a very early age. Amidst this dire state of lack, Nick dreamed of being successful even though at that young age it meant only having money. He had realized that falling prey to the circumstances was not the solution. Rising above and trying to change his shortcomings into his strength would be a better way out. And, that's when he developed a passion, a need, a powerful desire to overcome the obstacles and follow his dream.
Nick was driven by a vision to help people in need, especially after a destructive disaster, giving them a hopeful living and encouraging a new way of life. Nick wanted to give others the Best Option for Restoration, subsequently, BOR was born. Initially, entering a competitive industry like restoration was a challenge where they needed to establish themselves among the leading, well known brands. However, Nick was determined to outshine in the industry with better services and efficiency. His relentless efforts paid off and the business sped up, making BOR a leading company in very less time. Today BOR is a trusted name, ranking as the fourth largest company in the nation with outstanding services.
The Services and Growth of BOR
BOR specializes in water damage, fire damage, mold remediation, contents cleaning, commercial and large loss damage. They are committed to helping those in need after a disaster. BOR holds their technicians to the highest standard in the field. Their certified technicians combine courtesy with professionalism to make every damaged property look and feel like a home again. They understand their clients and work with a noble heart to restore people's lives. BOR commits to a standard of excellence which they won't compromise on. They offer premium services with premium products. What distinguishes BOR from the rest is their special techniques. BOR uses heat to speed up the drying process efficiently, which can dry sites in a few hours compared to other companies that take days.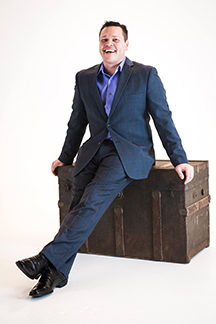 The company has seen a phenomenal growth in the past few months. One of the trusted ways of growth for BOR has been franchising. Nick personally oversees the operations of the franchisees and ensures they have a guiding hand throughout. This makes it easier for franchisees to grow and fosters smooth processes. Nick believes in slow growth. "We are in a purposeful slow growth model. This is my fourth franchised organization, so growing businesses to large national brands is what I do. Someone who tries to grow too quick is setting the entire system up for failure. We only take on 4-5 new franchises a year, until we hit the 35-franchisee mark.", Nick shares.
Nick also established the first successful franchised crime scene and hoarding cleanup company known as Bio-One Inc. Setting a milestone in yet another industry Nick has been able to demonstrate and create realistic murder scene setups for movies and television series shot in San Francisco, New York, Los Angeles and Las Vegas. His unique techniques have made Bio-One Inc. the b best in the industry.
Leading, Guiding, Growing
As the CEO of Best Option Restoration, Nick oversees the business operations of the company and the franchisees. He chats with future franchises daily. He is constantly sifting through people who want to join the company and be their next franchise. "We don't take just anyone, a heartbeat and cash won't get you in the door here…we want the right fit, not just any fit.", he says. In order to get the best for the business Nick talks to at least three franchisees a day to keep a pulse on the daily industry operations. "Things change and you must stay on top of it.", he asserts. Nick drives the direction of the company on the path of success with passion. Setting the goals and vision of the company is also a vital part of Nick's role in BOR.
His greatest professional achievements have been in the franchising space. Nick has helped employ over 2000 people, has sold hundreds of franchises and has mentored aspiring entrepreneurs on how to build a nationally recognized brand. In 2013 Nick was also listed in "Top 40 CEOs under 40" in Business Diversity Magazine adding another feather to his cap. Nick orchestrates the operations of his company on simple principles. Finding a need and passion, creating a business plan and being professional are a few simple tricks of the trade that Nick followed with dedication and became an excellent businessman.
While he has established himself as a successful businessman, Nick has not neglected his personal responsibilities. In fact, he has strived to discipline himself to maintain a balance between the two which keeps his personal and professional life healthy.  Nick dedicates the first 12 hours of the day to his work, from 6am to 6pm. From 6pm to 10pm, Nick spends quality time with his kids and wife. Returning to run a few final checks before calling it a day he then gets back to work until 1am. "I don't need much sleep. The best way to have a solid work life balance is to simply make the commitment to do so. When you have the time, be present, listen and care. Love is always the answer.", says, Nick.
In one-word Nick describes himself as accountable. He believes in working each day as if you are going to lose your job. This approach has motivated Nick to keep working hard every day and he inculcates the same practice in his franchises.
Other Roles and Motivating Factors
Apart from being an inspiring leader and loving family person, Nick is an active philanthropist. In efforts to help others, Nick started Project Penny Pickup which is a philanthropist project to aid the homeless. He is also an award-winning serial entrepreneur, business strategist and a four-time published book author. Philanthropy motivates Nick to work hard in his business that will enable him to invest more towards good causes.
Similarly, Nick likes to keep his employees motivated too. The work environment at BOR is warm and welcoming. Nick encourages a family culture at work and makes sure that his employees know that he cares about them and their growth. Nick believes that actions speak louder than words and it is essential for him to portray to his people in his daily tasks that they are important to him and he values them. "Without them, your businesses are a lot harder. Employers' seem to forget that.", Nick says. An approachable leader, a friendly environment and umpteen opportunities to learn, BOR offers just what an employee needs, to keep doing a great job.
The Future of BOR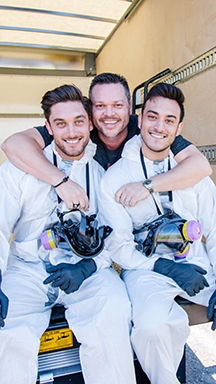 BOR plans to grow to about 1000 units more. Building a business is all about passion and growing it, is about planning. Well, the team of BOR have a defined objective for the future and are determined to achieve it. "We've got many years ahead of us. Our thermal technology is the most state-of-the-art drying systems used today in restoration. We are way ahead of the curve on this one.", Nick affirms. BOR is creating a new industry in the old one with a view to redefine restoration. Although they are confident about their future and have well defined goals, Nick encourages his team to move ahead slowly. He firmly believes that if you stay on the course and go steady, you will be successful in every endeavor.
In the multiple up and downs of his journey, Nick has seen the best and the worst of life. His life experiences have made him fearless of failures. "What inspires me is someone or something who isn't scared to fail. Someone who knows that the odds are against them and they move forward anyway.", he says. With an optimistic attitude like that Nick-Anthony Zamucen is truly an epitome of success, because he not only spoke words of positivity but has lived every letter of it.