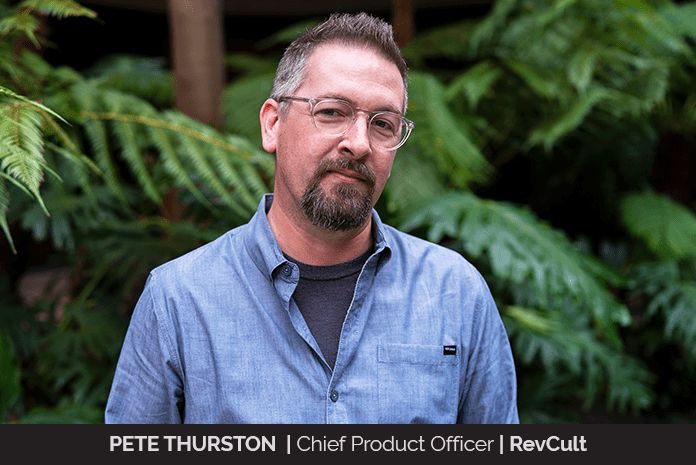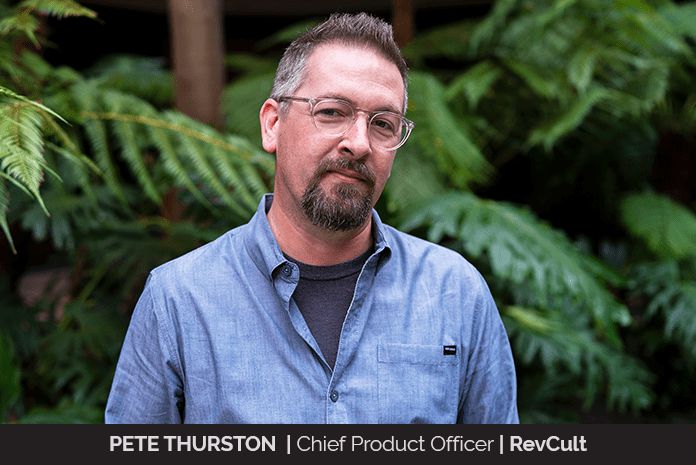 I've always been an inquisitive person. I wasn't taking apart toaster ovens and finding new ways to put them back together, but I was (and am) constantly reading and learning. I work best when I understand ideas at a deep level, and I found the best way to dig in is to experiment.
In fact, that's my best advice for other people who want to learn more about coding or technology — or anything, really: "Try it and figure out how to ask the right questions."
This commitment to curiosity, questioning, and experimentation has led me down some interesting paths in my career — especially in my current role as chief product and solutions officer at RevCult, a software company that helps businesses grow by enhancing Salesforce security and governance. Our team at RevCult has a strong aversion to the word "impossible." By allowing curiosity to reign supreme, we have explored new and interesting areas of technology to help companies prosper.
Learning the Ropes
I began my technology career at a large data company, processing extremely sensitive financial information in a highly regulated industry. I worked on the database side of things, managing massive quantities of private information.
At the time, many larger companies were beginning to explore the option of migrating business applications to a newfangled idea called "the cloud." Not only was I on the precipice of the revolution, but I also was working in an environment where data security was a matter of life and death for the company's future. Needless to say, I spent thousands of hours learning about data privacy and cloud management — embracing curiosity again. The kernel of an idea was born.
That early professional experience informed the first iteration of RevCult, which was founded in 2011 in collaboration with Andreas Schenck and Craig Probus. The company focused initially on a services-based offering to help clients achieve big goals, leveraging the cloud as the key platform to deliver results. As RevCult grew with its clients, the company eventually narrowed its whole focus on Salesforce cloud integration and management. Over time, we began building products alongside our service offerings to deliver even greater value to companies that are intent on maximizing their investment in Salesforce.
Establishing Solid Footing
As an expanding company, RevCult had an identity problem. Some customers wondered whether we were a "services company" or a "product company." The goal was to deliver long-lasting value to customers, all of whom were asking RevCult to engage in different ways. That complicated matters for a bit. It took some time to find the balance, plus plenty of testing on models, client engagement, and realized outcomes.
While the company tried to figure out how to define itself, the go-to-market messaging became even more complicated. We worried about having to narrow our messaging to only products or services.
As luck would have it, RevCult's own customers provided the answer: They needed and wanted products and the expertise to guide and support them on their journeys. Today, RevCult continues to deliver both to more than 90% of its customer base. The company packages its service offerings in a services-as-a-product model with a defined package, offering, and price that is both consumable by the market and scalable to deliver upon.
Simple Solutions to Tough Problems
RevCult found success by helping its clients confidently grow, protect, and optimize their operations with the Salesforce platform — which happens to be the most prominently deployed citizen developer app in the world. We help our clients (both legacy organizations and growth-phase companies) use Salesforce for more than just its CRM features. Thanks to our dynamic suite of offerings, companies can harvest data while optimizing security features and ensuring governance.
Our Cloud Security Cockpit® is a broad-spectrum set of tools, reports, and insights that help customers streamline security while working within the Salesforce system. Our team has made it as elegant and simple as possible to interact with and monitor the security health of Salesforce, from understanding and auditing the access management model (using a "Who Sees What" approach) to deep-level analysis of code and configuration impacts related to encrypting data. Think of it as the command center from which to control and direct Salesforce's evolution, much like a pilot's cockpit.
RevCult offers additional services when clients need help interpreting reporting results or with remediation practices. Our specialty services assist clients with everything from Salesforce Shield implementations to full-spectrum, Salesforce-based Security Risk Assessment projects.
Above all else, I'm proud that the products and services we have envisioned and brought to life in the market are achieving their mission of delivering "elegantly simple" solutions to complex challenges that customers have been struggling with for extended periods. When clients are surprised to not just solve their problems but also enjoy it along the way, there's a smile from ear to ear on my face.
Growing Pains and Gains
I certainly take pride in the willingness of RevCult's customers to sing the company's praises at events and to other people. To wit, RevCult has 50 public five-star reviews from customers on Salesforce.com's AppExchange. It's gratifying to have the impact to reduce risk with so many customers and help them succeed. Furthermore, we have progressed from a boutique Salesforce services company to a world-class product and services company that has been called into some of the most complicated environments to help. The recognition of expertise has been a fun ride, and smiling customers are what make the effort worthwhile.
RevCult has enjoyed financial success every year since the doors opened. Even so, I prioritize people over profits (both internally and externally).
The team started with three employees, but over the course of nine years, the roster has grown to almost 50. Despite bumps in the road no one could have predicted, the growth has exceeded my expectations. Maintaining a culture and spirit of curiosity that everyone can be proud of has been challenging but completely worth the effort. At RevCult, we live out the organizational values every day. From "leaving everything better than you found it" to an "honest, open, no-B.S. environment" and a push to always innovate, the value statements don't just live on the walls of the offices; they live within each team member and allow RevCult to delight customers each step of the way.
I've learned that maintaining this spirit is a deceptively simple undertaking: Live it each day and make sure everyone is completely committed to the mission. RevCult is very careful to hire people with the values and mission in mind. The best way to avoid a cultural issue is to find folks who believe in what the company stands for from day one.
Finding Future Growth
I believe RevCult's success comes from a two-pronged strategy: planning obsessively and planning to adapt. Since day one, our leadership has given the company the respect it deserves by meticulously planning for every detail. We also know it's vital to acknowledge that there will be some things — sometimes really big things — that no one can predict. We want to be able to pivot on a dime when necessary and take advantage of any wrenches that get thrown our way.
Just like when it was first founded, RevCult is still tackling challenges with its go-to-market strategy. We're well aware that a lot of clients are out there who either don't know they have a problem we solve or don't know there's someone who can help solve it. RevCult continues to educate the market and Salesforce customers on security possibilities through the platform.
As RevCult continues to grow, I commit to remaining curious. Our team will keep developing products and boutique niche service offerings — all in an attempt to provide simple answers to tough questions about the ever-expanding world of data security.