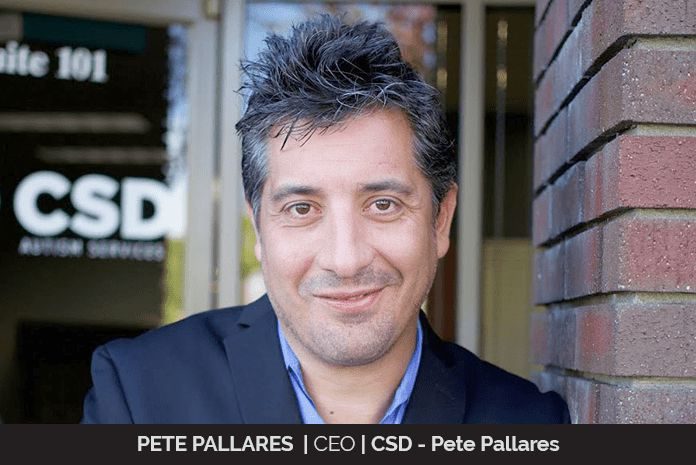 The greatest reward one can ever receive is the purest form of blessings which is an outcome of a kind helpful deed. Helping someone with a view to bring about a change in their lives becomes a must when you have had similar experiences. There are a rare few who transform their weakness into strength and rise above to help others grow. Among these few names we recognize one such inspiring personality who has outshone in kindness earning a true badge of honor. Pete Pallares the CEO of Center for Social Dynamics (CSD) founded the company in 2012 with a benevolent motive of impacting others' lives in a positive way. Being diagnosed with dyslexia and ADHD at a young age, Pete was driven to help others with learning difficulties. He chose to help others to the best of his ability to better their lives giving them a new perspective of living. We are truly honored to feature the awe-inspiring journey of Pete Pallares as our cover story that is a source of motivation for all our patrons.
Setting Foot on the Path His Dreams
Pete had chosen his career path at an early stage in life and was dedicated to pursuing it with determination despite the challenges. Every entrepreneur faces the initial challenges that come with a start-up, as did Pete. During the initial days of founding Center for Social Dynamics (CSD), as an entrepreneur, the two major challenges that he faced were, firstly, to create a scalable clinical model that embraced growth and sustained clinical quality within an evidence-based approach and secondly, finding working capital. However, as a clinician in the field, the general lack of understanding of what created an outcome from the so called "experts" of the time, was also a challenge Pete had to face.
Pete was driven by a noble thought "go above and beyond whatever we have to do to help a family, that doesn't require degrees or certifications. it requires desire, and we all have it." Hence, despite every challenge, Pete motivated himself to stay strong and continued to endure. As he did, CSD grew phenomenally providing services for people affected by developmental delays and Autism Spectrum Disorders through all ethnic groups, all cultures, all languages. Defining the growth in practical terms, in late 2012 it was a "one-man-show" in one area of operations (Oakland), today (7 years later) CSD is close to 800 employees in four states and serving close to 1400 patients and families each day. "Well, I guess the word "insane" is probably my most reliable word to define the growth of CSD", shares, Pete.
The Revolutionary Leader of a New Era
Born and raised in Barcelona, Catalonia. Pete came to the US on a basketball scholarship to the University of Hawaii when he was 18. After a short professional career in basketball he developed a great passion to help children with developmental delays and disabilities. He worked for two huge organizations, Kaiser Permanente and Easter Seals Bay Area after which in 2012 Pete founded the Center for Social Dynamics and the rest is history.
Pete believes that precision beats power, self-correction beats knowledge, execution beats strategy and timing beats speed and an inspired mind transcends a motivated one. As the CEO of Center for Social Dynamics, Pete is responsible for the overall growth and development of the company. Some of his other important duties as the head, is to implement the mission and vision of the company, ensure the company always remains in high level standards with all parties and evaluating goals and leaders as well as assessing risks. Amongst all these recurrent duties as the CEO, the one that tops his list is to lead the drive to maintain their identity and culture and be approachable and transparent. "As long as I feel that I am myself, a behavior specialist at heart, it makes me feel great. It is incredible what you can accomplish when no one cares who gets the credit, we should ask ourselves more often how to be useful not important", he adds.
An Envisioned Mind with the Perfect Balance
Finding the right purpose to keep you motivated in delivering a quality work is the goal of every successful business. Under the resourceful guidance of their leader, the team of CSD works relentlessly to help patients. Their hard work exemplifies a determined spirit that helps them deliver exceptional results. As they grew from a small number to a large company since 2013, the team is driven by their denominator, which is their purpose. "What inspires much of what I do is to see how hard everyone at CSD is working in helping our patients, how fast they are developing into great professionals and how many lives they are impacting!! The fantastic success stories I hear and see… make me fly to the moon. We just hope that our passion continuous to be contagious!", says, Pete, a leader who is proud of his incredible team.
Pete is extremely passionate about his work and loves what he does. He is consumed by his work. When you love what you do and more importantly if you get to do it the way you want and are successful at it, it becomes the perfect formula to never find a stop to it. This formula became Pete's routine which made it difficult for him to disconnect from work. To maintain a balance between personal and professional life you must go through a rigorous and disciplined process with yourself. Pete, however, is thankful that he had music to his recue. He loves to play music which allows him to disconnect from work and get some time for himself regularly. "Muay Thai is my other current distractor. I hope I didn't scare anyone with this answer.  Oh!  a good glass of Rioja at night feels fantastic too with jamon serrano.", Pete shares. Being a workaholic on most of the days in the week, Pete is still learning how to maintain a balance in his personal and professional life as he continues to develop innovative interests to help people to keep him going.
The Pedro Pallares Autism Foundation
The passion that Pete carried in him led to the founding of The Pedro Pallares Autism Foundation. This foundation was created to help people that want to join the same industry covering their college expenses, fund relevant research studies in autism treatment and support developing countries around the world understand and best treat autism spectrum disorders. Along with this they have also acted on emergency basis to help communities throughout who are in need such as the recent CA fires.
Leading a non-profit organization is not an easy task. It is a different kind of work where you find yourself always in the fundraising and philanthropy mode versus the care, funding sources/payers and ebitda mode of the for-profit. "At the end of the day both are born from a social entrepreneurship desire but let's say, even though they both have the same heart, they involve different brains.", Pete adds.
Link to foundation: www.ppaf.foundation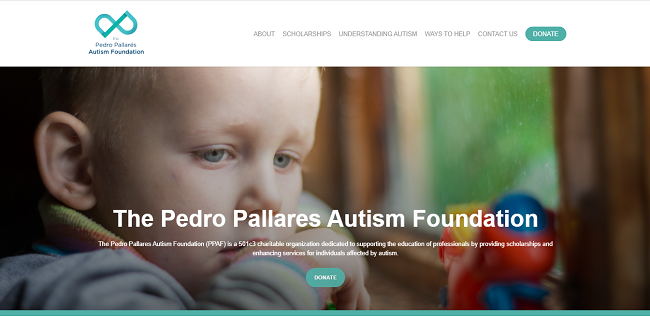 The Future for Pete and CSD
"There's not much talent nor high IQ here, this is hard work. This is an obsession! The talent and IQ here do not make a difference… what does is the time you put into it. Again, I'm not talented nor smarter, I am obsessed!… and that's what usually takes to make it happen" Inspired by this remarkable thought Pete is geared up for a bright and favorable future. The company at this moment is growing from its reputation in services. Hence from a global perspective organic growth is a continual process for CSD. The future of CSD includes focusing on adding inorganic growth to the company. "With our new "family member" NMS, the future looks as promising as it ever did. Strengthening systems, talent acquisition and working capital is here, now it is time to execute, we just made the pay-offs.", Pete affirms.
The work of a good heart and the fruits of a kind motive can never fail you. They are like the perpetual motivation needed to succeed in every work. Pete and his team's unceasing efforts have reaped enormous results that has transformed the lives of thousands of patients in an incredible way. As Pete and the team of CSD continue this inspirational journey, we are certain that they will touch many more hearts procuring great success stories on the way.