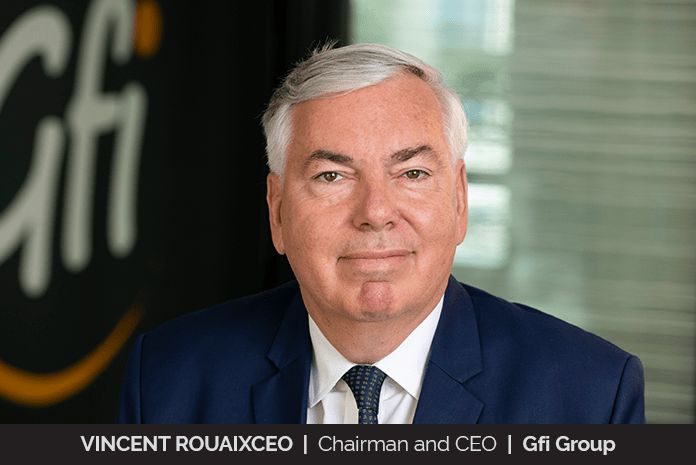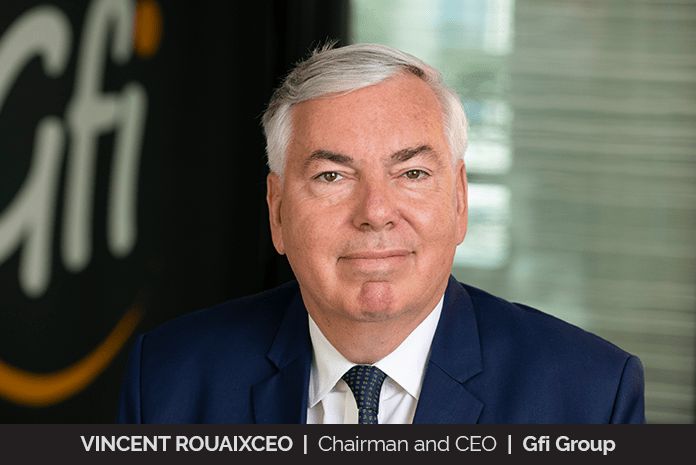 What drives their development is first organic growth. Retaining and recruiting talents are among their priorities. In 2019, their recruitment plan focuses on the recruitment of 5,000 employees worldwide. Research and innovation are also pillars of their development. They are the one of the leading IT companies today. They are Gfi Group. Under the exceptional guidance of Vincent Rouaix, the company has grown rapidly since he acquired his position as CEO in 2009. Highlighting the inspirational journey of Gfi Group and Vincent Rouaix, this article covers the high and lows of the Gfi Group business and their achievements despite the challenges.
Overcoming the Challenges
Gfi's challenge has always been to be able to anticipate technological developments and changing needs. This is what allows them to offer all organizations the opportunity to be well supported in the digital transformation of their business. This transformation is a strong growth accelerator, and therefore requires digital services for companies to continually upgrade their expertise and solutions to meet the needs of their clients.
Gfi's sector of activity is mainly dominated by consulting and services. Global digital transformation and customer experience are the major challenges of market development. Even if their Group is growing rapidly, they are working every day to maintain the proximity that is in their DNA and that is their strength in the relationship with their clients.
This is a sector that is at the forefront of the digital transformation that can be described as the 4th industrial revolution. There is always the challenge of scaling up and industrializing solutions. And today, the new transformations of digital services companies concern the rise of Big Data, Machine Learning and Artificial Intelligence.
They believe that disruptive technologies like these play a role in changing the world. They see it as a real opportunity. "Tech for Good" is a conviction that guides their actions. Day by day, they strive towards making this positive contribution through inclusive actions thanks to digital technology, new solutions in e-health, or job creation, for instance with Industry 4.0.
The Start of His Journey With Gfi
Vincent took over the general management of the company in 2009 with the desire to make Gfi an uncontested leader in France. Today, driven by their strategy of expansion, innovation and acquisition, Gfi has become a leading Group growing its business in over 22 countries. They are developing the Gfi Group's activities worldwide to bring their clients the best skills, advice and solutions in a spirit of proximity and innovation.
They operate in a dynamic sector, driven by digital transformation, which requires a high level of performance and agility to help their clients to stay in the race. It is a daily challenge that motivates Vincent and all their employees to rethink the issues faced by organisations, integrate new business practices and new technologies, and offer innovative ideas in an agile, professional manner.
To meet these challenges, they must source the best talents and expertise from around the world.
The Services of Gfi and the Growth Strategy
Gfi is a major player in value-added IT services and software. The Group is present in more than 22 countries, has nearly 20,000 employees and generated revenue of 1.395 billion euros in 2018.
Gfi ensures the implementation of solutions on topics such as Smart Cities, Digital Banking & Insurance, Digital Retail, Industry 4.0 and Cybersecurity. The Group has 6 innovation centers around the world. They have 3 FabLabs in France in Paris, Lyon, and one in Spain in Madrid, in Lisbon in Portugal and Ghent in Belgium.
Growth through acquisition in turn enables them to develop faster and integrate the best expertise around the world, to be as close as possible to their international clients. Since 2012, Gfi has acquired more than 30 expert companies to reinforce its offer in Europe, Africa and Latin America. This strong dynamic of strategic and tactical acquisitions complements their international value proposition.
The Life of a Leader
Vincent trained as an engineer and is a graduate of ESTP Paris, the Ecole Supérieure des Travaux Publics, a reference school in France in the field of sustainable construction. He has spent his entire career in international service groups, including consulting for organisations and information systems.
Vincent has worked in a variety of sectors, and the ability to understand the specificities of each sector and the needs of its stakeholders is a definite advantage in supporting the growth of a group like Gfi. "I became CEO of the Gfi Group in 2009. But I've kept that entrepreneurial start-up spirit, the willingness to make decisions and take the concrete actions needed to develop an SME, even if today I'm heading a group on a global scale. Entrepreneurship has always been a strong aspiration and I continue to move forward with the desire to make the Gfi Group grow.", he shares.
Gfi is a Group that is constantly reinventing itself and has ambitious objectives. Vincent's first role is to bring the group's strategy to life, to act for its development and to demonstrate its effectiveness every day. This strategy is the result of a collaborative reflection, inspired by the daily feedback of the group's employees. In the current context, characterized by continuous evolution, his role is also to anticipate and instil a common vision.
"I am convinced that the crucial question for executives today is whether they are able to offer their employees a differentiating and enriching professional experience. This responsibility concerning employees applies not only to their daily work, but also to their career development and skills development, as well as to recognition.", he adds.
The Vision and Motivation of Gfi
One of the major advantages for Gfi's clients is their local expertise with high added value and a flexible, responsive regional presence, in close contact with their clients and ecosystem. As a business partner, Gfi reinforce their capacity to integrate their clients' challenges and culture by building on three main pillars:
Proximity, which implies a strong commitment in the relationship with their clients and a certain agility in the daily support they offer.
Industrialization and automation, thus putting the machine aspect at the service of human capital.
Innovation regarding business solutions, the idea being to achieve, through collaborative thinking with their clients, the co-creation of sustainable solutions that meet the clients' needs.
The employees also seek proximity, with the possibility for them to progress in human-scale organizations, with a management, organization and corporate culture focused on autonomy and freedom of action. At Gfi, they also advocate "intrapreneurship", which is to say the capacity to be open to projects initiated by employees, which they could develop and grow within the company.
Digital revolution motivates Vincent. "As I said earlier, it is a question of rethinking organizations, integrating new practices, having new ideas and being a key player in digital transformation… This digital revolution is exciting. My aim is to offer our clients the expertise, advice and solutions necessary for their transformation, in a logic of proximity and innovation. My objective is that each employee feels invested with this mission and holds the keys to succeed, by giving the best of themselves.", he adds.
The Challenges on the Way to Success
In their sector, the deployment of new technologies such as 5G or AI appears to be a source of innovation, but also a major risk factor in cybersecurity and data processing issues. Society is expecting a lot from them on these subjects. They are aware that to remove these obstacles, they must be pedagogical by providing tangible answers, highlighting the benefits of these new technologies and by accompanying their clients up to the adoption stage.
In their sector, the rarity and specificity of the most sought-after profiles is a reality they are confronted with. They highlight their uniqueness for young talents by connecting with the best schools and organising recruitment events with a difference, and for their employees, by putting the focus on further training to help them grow in their field and in their career.
As for the future, their priority is international development. They want to continue to grow, in Europe of course, but also in Africa, a continent that fully embodies the digital changes in people's everyday lives.
"We also want to increase the added value we offer our clients, to advise them and support them serenely in the important changes that await them.", Vincent Rouaix says.