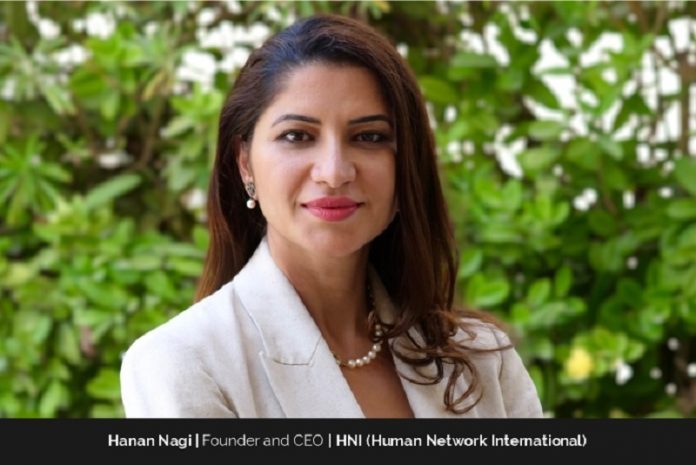 Every leader has a unique definition of success. Tell us about your thoughts on success and why you feel that way.
Success is very relative and naturally differs from one person to the next. For many, success might be defined by material wealth, prestige, or fame. But for me, success is about fulfillment and living with authenticity. In a professional sense this means finding a passion, something you are good at and can make money from and investing in your own development along the way. This is how you will find that sense of fulfillment; being true to yourself, working hard, having fun, making a difference, and encouraging others to chase their dreams as well. If at the end of my days I can honestly say that my choices have contributed to a world where there is hope and potential for the next generation, then I feel I will have succeeded in life.
What were your dreams and aspirations while growing up? Have you always been passionate about this industry?
I recall when I was very young, I would daydream about traveling the world, exploring new places, meeting different people, and trying new things. Looking back, those dreams might have seemed too ambitious, even foolish, against the backdrop of my modest upbringing. But once I began my professional journey, my passion for connecting with people, for sharing and acquiring knowledge, began to shine through, and that's how I ended up being a trainer and a coach before becoming a businesswoman. Through HNI I've been able to bring my aspirations to life, exploring new places, meeting new people and making a difference while working and serving people from all walks of life.
What were the initial challenges you faced that helped you grow as a female leader in this field?
They say challenges have a way of molding us, and I agree with that sentiment. Starting work at the age of 14, I had to juggle between my textbooks and my job. Each day was a learning experience, a step towards maturity. But I had a very strong sense of determination to become something, to achieve my dreams, and not let go no matter what. I taught myself English by 16, realizing its power in bridging global gaps. After finishing college, I decided to travel and work overseas — not an easy decision for a young woman who had never left her hometown. These early life experiences not only honed my skills but also taught me the importance of tenacity, resilience, and determination. Every challenge, from balancing postgraduate education to confronting gender biases in my field has help me to grow and transform into the person I am today.
Tell us about Human Network International (HNI) and its services.
HNI was born out of a vision for a world where businesses thrive because their people do.  We are based in the Middle East region and deliver across the world, including clients in the USA, Asia, and now Europe. Our goal is to create leadership and skills development programs that resonate, innovative digital learning solutions that inspire, and team-building events that unify. Our collaborations with some of the most esteemed names in the industry have been a testament to our commitment to excellence.
Setbacks are a part of every profession and business. Tell us about a few roadblocks and lessons learned that helped you and the company grow through the years.
The journey with HNI began amid the dark clouds of the 2010 financial crisis. Leaving a secure job to lay the foundation for HNI from my kitchen table was a definite leap of faith. We did secure a contract based on my past reputation, but it soon became evident that the road ahead was fraught with challenges. The days were tough, and the decisions were even tougher. Yet, every roadblock was a lesson in disguise. From understanding the real essence of my company to recognizing the importance of self-representation, I learned on the go. Events like fluctuating oil prices and the unforeseen pandemic taught us resilience and adaptability, pushing us to venture into gamification and embrace cutting-edge tech like Virtual Reality. Something we might not have done for a few more years, but when you have no other option, you become resourceful, and creative solutions emerge.
Tell us about your contribution to the industry. How do you define your journey thus far as a woman in leadership?
Breaking barriers and setting precedents, the journey of HNI has been transformational in the industry. We've not only introduced game-based learning to a wider audience but also emphasized the importance of bilingual solutions. As a woman in leadership in a male-dominated realm, every step taken was proof that nothing is impossible. I hope I've shown that if there is a will, there's a way.
However, there is a darker side to leadership and the reality is that it can be very lonely at the top. I've made many mistakes along the way and I will make more, and as a leader you have to be accountable for that and move on.  Leadership takes a lot of practice and I am still learning every day, especially when it comes to communication and engaging with the team, and this is why I strongly believe in the concept of psychological safety in the practice of leadership. This means cultivating a workplace where everyone's voice is heard and valued. Sharing your own experiences, even the tough ones, helps others feel it's okay to be themselves and make mistakes from time-to-time. I think because of this approach, I have been able to build a great team of both male and female managers who care more about the type of leader, mentor, and friend I am to them than my gender. I am also fortunate to have a supportive husband who is proud of all my achievements.
Share with us your views on making an influential impact on the next generation of women and how you wish to do so.
Legacy isn't just about building a successful empire; it's about ensuring it stands tall for generations to come. Through HNI's flagship HEYA program (HEYA means SHE in Arabic language), we aim to be the wind beneath the wings for countless women to become the next generation of leaders in the Middle East. By addressing limiting beliefs, fostering emotional intelligence, and emphasizing assertiveness, we're addressing gender parity in the corporate realm. And on a personal note, mentoring emerging female entrepreneurs is my way of paying forward the guidance I received. I believe that every aspiring leader should have a coach or a mentor to help them navigate through their journey.
Tell us about your life before HNI. What do you regard as your greatest achievements?
Every step taken before HNI was a building block. Completing my education while managing a full-time job at an early age, embracing English as an essential tool, and achieving the highest level in postgraduate studies while far from home were all milestones. But if there's one moment that stands out, it's being recognized by H.H Sheikh Mohamed bin Rashid Al Maktoum in 2005. That award was a proud moment of recognition I will never forget.
As the Founder & CEO of HNI, what are your major roles and responsibilities?
My primary responsibility is to guide our organization towards new and exciting prospects. It's a balance between pioneering innovative ventures in the industry and fostering a supportive and growth-oriented atmosphere for my team. Cultivating a supportive working environment is critical to productivity and business success, but also something that's close to my heart as a coach and mentor. Every day is different, presenting different challenges and opportunities, and I deal with it all hand in hand with my amazing team. We have an inside joke: "Not a dull moment at HNI!"
How do you keep your team at HNI motivated?
It's simple – by recognizing that every individual, no matter their role, is integral to HNI's story.  I include everyone in decision making to foster responsibility, I encourage feedback as a way to learn and improve, and I make sure we are clear in our communication so we are always working to the same goals. We learn from our mistakes, support each other, and work through conflict to find solutions together. Through this empowerment, trust, and genuine appreciation, we've built a culture that celebrates every victory, no matter how small. I always say we are here to work, yes, but we should also have fun, learn, and grow together. Life is too short to live and work any other way.
How do you maintain a balance in your personal and professional life?
Finding balance is an art, a daily endeavor. Time is the most valuable commodity and we need to spend it wisely. I cherish every second with my son and stay deeply connected with my HNI team, which now spans multiple nations. It's not always easy, and some days are less balanced than others, but I love what I do. We, at HNI, are all passionate about our work, and that's what truly matters.
What does the roadmap of HNI look like for the future?
Our ultimate vision is to be synonymous with transformative corporate learning, not just in the MENA region, but across the globe. We want to harness the potential of emerging technologies, creating learning solutions that are intuitive, innovative, and impactful. The future of HNI is about scaling new heights while maintaining the soul and spirit of what we started with.
What are your personal goals for the next few years?
I'm eagerly anticipating the completion of my executive education program at Harvard Business School next year. It's been quite a journey that's deepened a belief close to my heart: personal and professional growth isn't about ticking off a checklist or hopping from one course to another. It's an ongoing, enriching adventure of discovering oneself that should last a lifetime. On a lighter note, I'm also itching to pack my bags and explore more places. Whether it's a solo adventure or creating memories with my family, I cherish every moment on the road.
What is your message to aspiring businesswomen?
I would say be discerning about where you seek advice. Experts in your field or trusted mentors often offer more relevant insights than well-meaning family or friends, who, despite their love, may not share your aspirations or understand your drive. Always trust in yourself and have the courage to follow your intuition. Also, don't be tempted to take the easy path, choose the most difficult course if you can, and practice more than anyone else, give 110% and aim to be the best and the most unique.