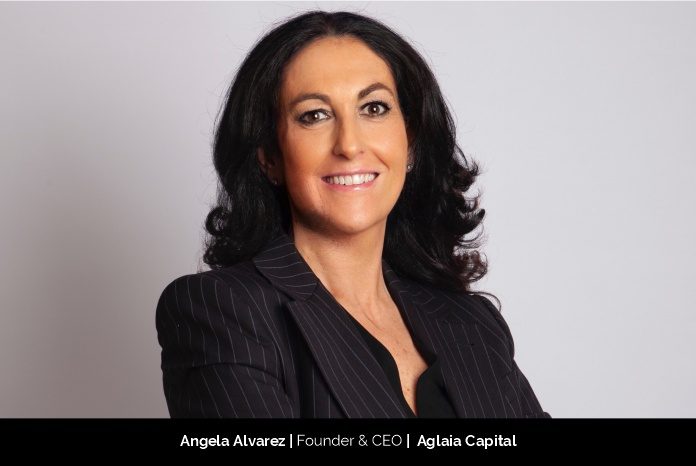 "A journey of a thousand miles must begin with a single step." This quote is as universal as it gets, and it resonates truly with the core values of Angela Alvarez, Founder and Executive Chairman, Aglaia Capital. Aglaia Capital is an independent Corporate Finance boutique advisory business headquartered in Madrid specialized on Hotels, Real Estate Transactions, and Financing, as well as on Fintech, Blockchain and Digital assets.
The firm deals with market investment opportunities mainly in Spain and Europe, and selectively in Latin America, USA and Asia. Aglaia Capital's experience, knowledge, and international own capabilities, and cooperating business models with partners in other geographies allow the company to deal effectively in some other countries also with a selected niche of investors and unique deals.
Leading a new generation of Corporate Finance business combining the knowledge, the traditional discipline of an Investment Banking business and the strengths of a technology-oriented business, Angela is known as the disruptor in Finance vertical.
Contributing her share in making a difference
Angela was growing up with an inner appetite for knowledge, and an equal interest for sciences and humanities. Thriving, making a positive impact as well and contributing to making a better world have been present along her life, and the main triggers of her dreams and aspirations.
She has worked at BBVA in several positions as Head of Investment Banking and member of the Risk Committee of the Iberian Special Assets Situations unit, Member of the Executive Committee of BBVA Consumer Finance and the Digital Bank Uno-e Bank, and Head of Corporate Development for the acquisitions of Consumer Finance, Insurance and Financial Institutions in Europe, Asia, USA and Brazil. Prior to that she headed the Corporate Finance and M&A European FIG team in Spain at KPMG. Previously, she worked at PWC Corporate Finance, Bankinter, Citibank, and All Trading AVB.
Angela was strategic partner and is Vice Chairman and Advisory Board of Fair Value Capital (UK), a Private office and Corporate Finance Boutique in London, and is at the Advisory Board of Scheme Investments, a Venture Capital fund in Tel Aviv and Malta focus on DLT. She is Speaker at Economic Forums, active in the international M&A, Fintech and Blockchain space, passionate about decentralized technologies and cooperation business models, is involved in a Blockchain P2P crypto marketplace, Featured as Top Fintech Influencer, Top Women Leaders and Elite league of innovative entrepreneurs.
Adapting to the trends and demands of the moment.
Having devoted her career in the Finance industry, the idea of Aglaia Capital came from her entrepreneurial spirit and passion for the industry. She established Aglaia Capital with an aim to adapt the industries where she has developed her professional career, Corporate Finance, M&A, Investment Banking, and Financial Services, with the new technologies, anticipating the needs of the clients, and including her vision of the industry in short term. With Aglaia Capital, Angela is on a mission to mix the traditional Corporate Finance, Private Equity, Venture Capital business with the new digital world, being pioneers on the transformation of the industry.
Today, Aglaia Capital is known for its holistic approach, adapting to the trends and demands of the moment, and are innovative and personalized in the approach to the transactions. New technologies and digitalization are shaping the evolution of the financial sector which are transforming the industry, and the firm has incorporated those new trends in its offering, such as access to tokenization, or investing in Digital assets, considering the current adoption and market size.
Aglaia Capital has a second line of business of Venture Capital for Distributed Ledger Technologies (DLT) Fintech at early-stage projects, acting without geographical restrictions. It aims to support a new generation of financial infrastructure, where Aglaia Capital would be also synergic with some of the companies invested. Further, it also includes an Investment Club to make easier the process of making investments, providing a deal flow according to the investment strategy of the investors, co-invest, and having the possibility to assist them in facilitating other advisors and services needed.
The firm's clients mostly comprise investors, funds, family offices, ultra-high net worth individuals (UHNI) worldwide, wanting to invest in Hotels, Real Estate, debt, Distributed Ledger Technologies, Fintech, and owners of hotel chains, and assets, looking for selling non-core assets, or for financial joint venture partners, as well as corporates looking for Funding or Financing for their companies, or their Real Estate and hotel projects.
Every challenge is an opportunity to grow.
Having lived her life with the philosophy of "Dream it. Wish it. Do it", Angela has also encountered challenges along the way. However, for her, the meaning of challenges is somewhat different. She says that the challenges are opportunities for growth. Therefore, she has always tried to convert every challenge as a further step on the path that she has considered every time, following her instinct and dreams. Further, she says that being an entrepreneur brings a continuous challenge, and at the same time is like a new book waiting to being written, giving her the opportunity to imprint her vision, and adapt the business to a changing environment.
"Nowadays, with a lifestyle more global, flexible, professional and personal life is quite interrelated. Having a purpose and being surrounded by people with the same interests that help you with it, I think that has a positive impact. Prioritizing where to spend it is what I think makes more of a difference. I try to dedicate quality time to myself and being present to my closest ones," Angela says.
Thriving every day to create a better present and future.
She is inspired mainly by her passion for what she does, and the passion of other entrepreneurs, and facing life as an opportunity that happens every day to create a present and a future, and to positively impact around you and the next to come. "Having a purpose, and enjoying what you do, it is a powerful motivation. We aim to thrive every day, and contribute with our approach to business, and the way we relate to others to create a better world," she adds.
Moving forward, Aglaia Capital aims to be a reference for off markets deals, assisting investors, and owners of hotels and assets, wanting a unique and personalized advise for transactions and Financing in Hotels, and Real Estate in Europe, and other selective geographies, and for Blockchain Fintech. "We will aim to develop also a Private Equity Strategy making easier making investments, leveraging our knowledge of the markets, and the deal flow, and also in the future digitize those vehicles to make them more efficient, profitable, liquid, and transparent for our investors," she concludes.