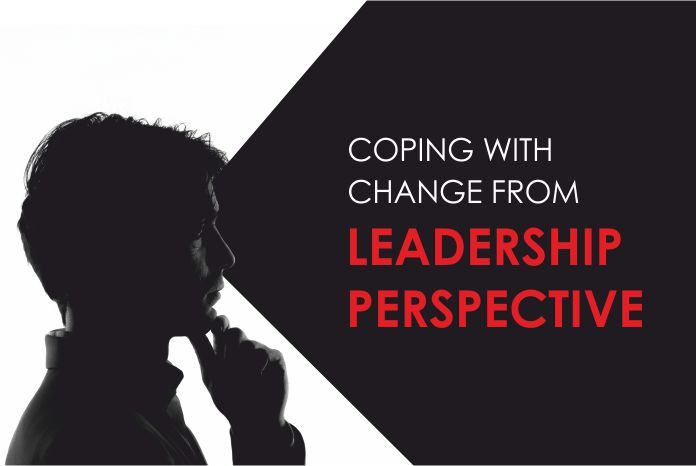 Our only security is our ability to change. The questions posed to leaders have never been more difficult. Globalization, convergence, disruption, and uncertainty pose increasingly challenging demands on leadership with the constant need to be able to deal and adjust in the workspace that is changing rapidly. Whosoever desires constant success must change his conduct with the times. Management is vital in helping employees cope with change by understanding what drives it and the uncertainty that surrounds it, how people respond to it, and how to use it to learn a different, more effective, and productive way of doing things.
Dealing with change in the workplace
Successful change is one of the biggest problems that modern organizations face. Organizational change is typically pursued because it's believed the transition will enable a business to operate at a higher level becoming more efficient, productive, innovative, and profitable. If the change is managed incorrectly, it can become a double-edged sword, leading to a loss of productivity and poor performance from employees. The rate of change happening today is significantly greater than it was two decades ago, making change management an ever-present challenge in every industry. Generally speaking, change is driven by both external and internal factors.
The 3 C's of Change Leadership:
Communicate: Although all employees should be taken on the change journey, the first two steps will have highlighted those employees you absolutely must communicate the change too. Determine the most effective means of communication for the group or individual that will bring them on board. Ensure value-driven and value-aligned internal and external communications and behaviors. The communication strategy should include a timeline for how the change will be incrementally communicated, key messages, and the communication channels and mediums you plan to use.
Collaborate: Develop inspiring, actionable, and purpose-driven strategies. Bringing people together to plan and execute change is critical. Successful leaders worked across boundaries, encouraged employees to break out of their silos, and refused to tolerate unhealthy competition. They also included employees in decision-making early on, strengthening their commitment to change. Unsuccessful change leaders failed to engage employees early and often in the change process.
Commit: You can assess the readiness of your organization to participate in change. Successful leaders made sure their own beliefs and behaviors supported the change, too. In managing change, you need to spend time with the employees. The time is either spent on the front end informing staff and earning staff commitment to the changes. Change is difficult, but leaders who negotiated it successfully were resilient and persistent, and willing to step outside their comfort zone. They also devoted more of their own time to the change effort and focused on the big picture. Unsuccessful leaders failed to adapt to challenges, expressed negativity, and were impatient with a lack of results.
Understanding the Process of Change
Preparation:The change manager is focused on preparing both the organization and its employees. This involves helping the employees understand the need for the impending transition and outlining the vision and plan for achieving it.
Implementation:The change manager is focused on executing changes in a way that is compatible with the company's vision for the future.
Follow-through: The change manager is focused on ensuring the change sticks and becomes embedded in the company's culture and practices.
Nobody is born with expertise in managing change; it's a skill that typically takes hands-on experience and some training to build. Great Change Leaders Focus on People & Process. With this in mind, there are steps you can take to better prepare for the job. A change management plan can support a smooth transition and ensure your employees are guided through the change journey.
Tips For Managing Organizational Change More Efficiently
Understand the forces of change
Create a plan
Provide effective training
Prepare for roadblocks and resistance
Implement a support structure