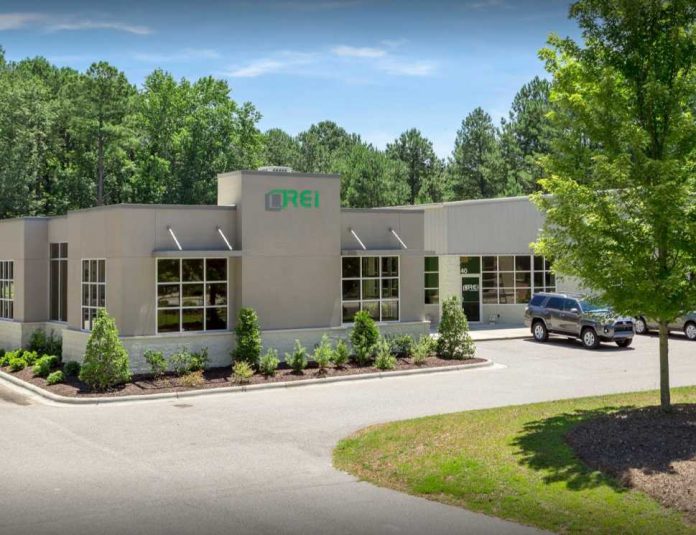 Frankfurt, Germany – HAHN Group took over REI Automation, Inc., which will continue to operate under existing management
The HAHN Group, a leading provider for factory automation and robotic solutions, has acquired REI Automation, Inc. The takeover is effective as of 01. November 2019. With the company based in Columbia, South Carolina, the HAHN Group adds a hub in the important industrial area of the Southeast and strengthens its regional coverage in the United States. REI Automation will complement the Assembly & Test Division within the HAHN Group. With 80 employees and USD 25 million revenue, REI Automation focuses on medical, electronics and consumer goods. The recent acquisition is once more reflecting the strategy of the diversify its business across industries and regions.
"We found a passionate team with an impressive track record building the company in the past and ambitious plans to develop it further," says Philipp Unterhalt, Managing Director of HAHN Group. "We are ready to support REI Automation on its further journey and are delighted to have them on board." Operations of REI Automation will continue under the existing management, which will also remain as shareholders going forward. Grant Phillips, CEO of REI Automation comments: "We are excited to begin planning with a partner who has all the experience in bringing a company to the next level. For REI Automation and its clients the transaction is a very important step into a reliable and sustainable future."
With the acquisition HAHN Group continues its buy and build strategy to form a global network of automation specialists. HAHN Group is owned by Germany's largest foundation RAG-Stiftung and employs meanwhile nearly 1.400 employees in 13 countries, serving clients in various industries around the world.
About HAHN Group
The HAHN Group consists of a network of specialized companies for industrial automation and robot solutions. With its own production sites in Austria, China, Czech Republic, Croatia, Germany, Great Britain, India, Israel, Mexico, Switzerland, Sweden, Turkey, and the USA, the group currently employs approx. 1,400 staff. Well-known customers from the automotive, consumer goods, electronics, medical technology, and healthcare industries benefit from the HAHN Group's 30 years of expertise and automation know-how. For more information visit www.hahn.group/en
About REI Automation, Inc.
REI Automation, Inc. develops elegant and robust automation systems for manufacturers and is headquartered in Columbia, South Carolina (USA). The company specializes in designing and building custom industrial equipment, such as assembly lines, robotic cells and special purpose machine systems. Over the past 30 years REI Automation has built a solid customer base in five industries, including medical, nuclear, consumer goods, electronics and automotive. For more information visit www.reiautomation.com