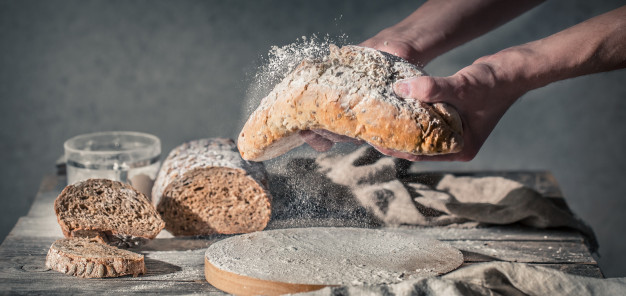 Foodbank's largest fundraising campaign, Harvest for Hunger, is a community that basically works in partnership with other food banks. The main focus of the campaign is on fighting hunger in 21 countries. With the help of local businesses, schools, etc they are able to provide more than 22 million meals in the last one year. It also supports food distribution all year long. It is a crucial program for Second Harvest and the region.
About the Campaign
Harvest for Hunger campaign is raising funds for food pantries and shelter throughout the region since 1960. It has reached to providing 22 million meals last year. The four food banks coordinated with Harvest for Hunger are Akron-Canton Regional Food Bank, Greater Cleveland Food Bank, Second Harvest Foodbank of North Central Ohio. The community supports imperatively to ensure the families who are struggling because of hunger issues.  The most important fact about it is that 100 percent of the funds goes for providing food for needy families and individuals.
Harvest for Hunger Campaign 2020
In the pandemic situation, the campaign was well supported. In fact, the period of the campaign was extended till the month of August. It feeds more than 46 million people every year.
Ways to get involved in Harvest for Hunger
If you want to participate in Harvest for Hunger, then try to donate your contribution which can be any amount to local Giant Eagle or Heinen's store.
Run a Campaign at your place
You can also encourage people at your place to organize a food campaign for people struggling with hunger in your local region.
You can also get involved in the campaign by trying drop food donations at Giant Eagle or Heinen's in Lorain Country or at Buckeye Cablevision and Payne, Nickels & Co in Erie and Huron Counties.
There are advertisements in The Morning Journal and The Chronicle Telegram. One can look and involve oneself in Harvest for Hunger.
There are radio partners to Harvest for Hunger like WOEL, WOBL, WDFL, WGGN, WCPZ, WOHF, WMJK, WLEC, WLKR and WKFM.
You can donate financial gifts to Harvest for Hunger online.
Fund raising in neighbourhood or organization
You can participate in the campaign involving your neighbours and colleagues to make considerable donations in Harvest for Hunger.
Facts Supporting Harvest for Hunger
For adults, 1 in 6 Ohioans is the one who struggles to put food in the table.
For children, there is 1 in 5 who fight on hunger.
Ohio stands in the 11th position for food insecurity. This insecurity means not having three nutritious meals per day.
Benefits of Harvest for Hunger
It is a social cause to help all those who are struggling for food.
Those who are served by the  can spend their money on other utilities.
Some people who are struggling for shelters will get shelters to live.
It reduces the food insecurities in the region.