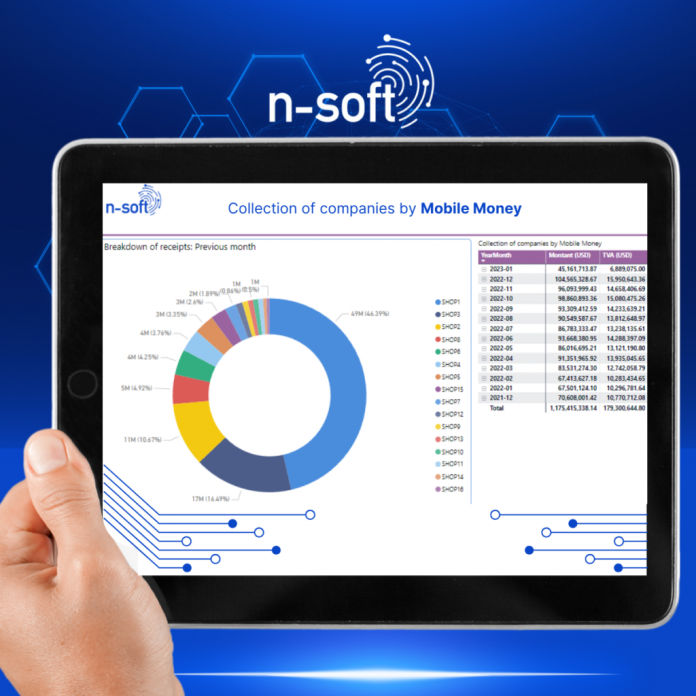 A window into Africa's uncollected taxes
Paris, France, 26 January 2022, /African Media Agency/- In 2020, African fintech companies brought in about 4 billion USD in total. In 2025, one of the world's most reputable consulting firms, McKinsey predicts those companies will earn eight times that – at around $30.3 billion. While this is thrilling for the economy, there's still one problem. There's no clear way to see how much tax money this sector is producing. This is where N-Soft technology plays an important role in assisting governments with tools to offer visibility into their country's revenue leakages. N-Soft's easy-to-read reports provide clear data to government officials that help identify and ultimately collect tax money that already exists, instead of increasing tax rates for their people.
Only about 35% of Africans have bank accounts, and recently the African electronic payment market is growing 20% yearly to make up for that. Despite the rise in monetary exchanges, the percentage of tax being collected by governments does not match. This is a big loss.
N-Soft is working with a number of African countries in an effort to revolutionize its processes using N-Soft technology. Mali is a strong example of just one African nation that has already started to work smart. N-Soft implemented its solution to the West African nation in 2019. Since then, their government has been able to review mobile money exchanges from two of the country's major telecommunications companies – and ultimately identified a total volume of $33 billion USD worth of Mobile Money transactions all within Mali's borders. N-Soft also recently implemented its governance solution in Somaliland in September of 2022, which offered a new view into the country's telecom sector.
N-Soft's technology ensures that no data ever leaves the country it's operating from and its team of experts get government employees set up with a full and thorough transfer of knowledge. More impressively, the system is implemented in 13 weeks' time when operations are working optimally. The transfer of skills is effortless and in just a few short months, governments will get up to speed and be able to manage the operation independently. N-Soft is not inhibited by borders. N-Soft technology can identify transactions that are executed over the boundaries of African countries as well.
Every nation deserves to grow and improve – but things like paved roads or public schooling can't be executed well without collecting public tax. The OECD recognizes this and is currently working with African countries and other organizations to strengthen democratic institutions through taxation, collect sufficient revenues to develop their own infrastructure, and avoid aid dependency or single-resource dependency. N-Soft technology can make these ideals become reality.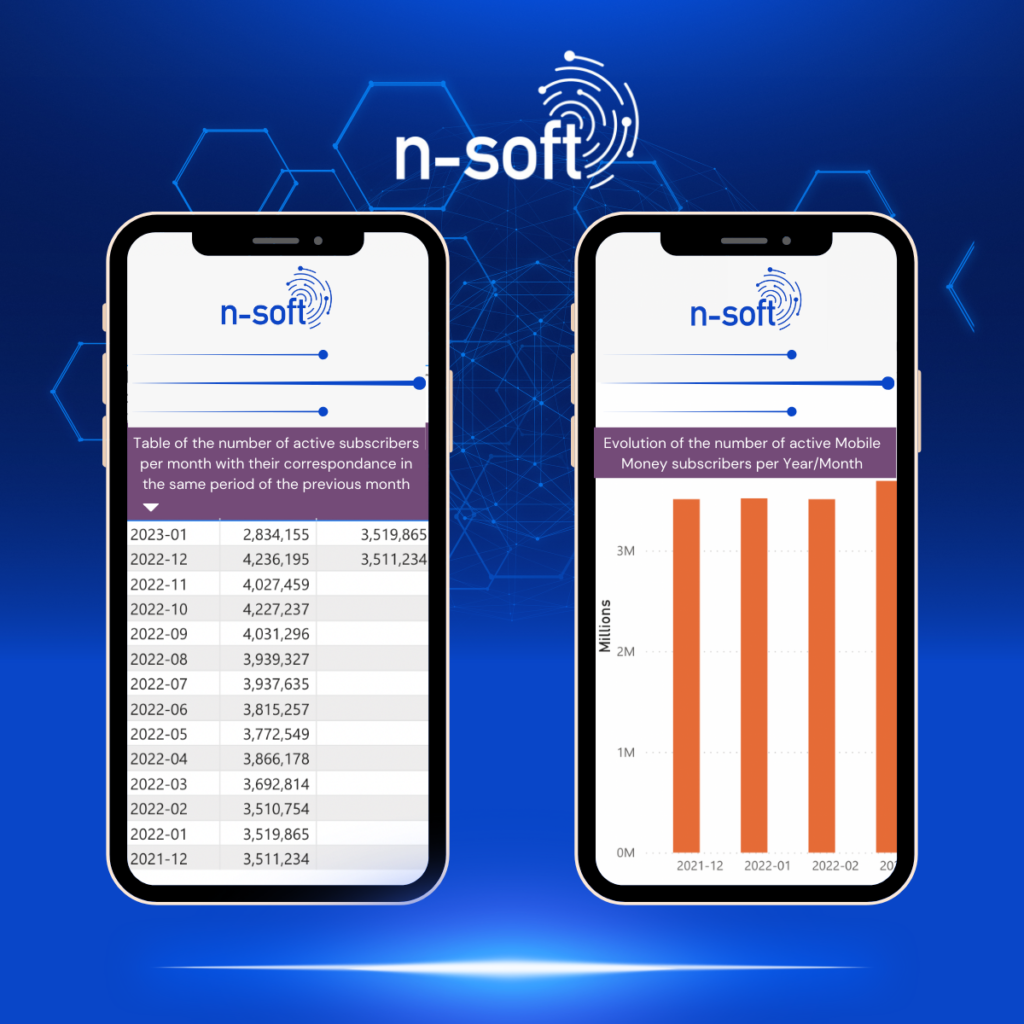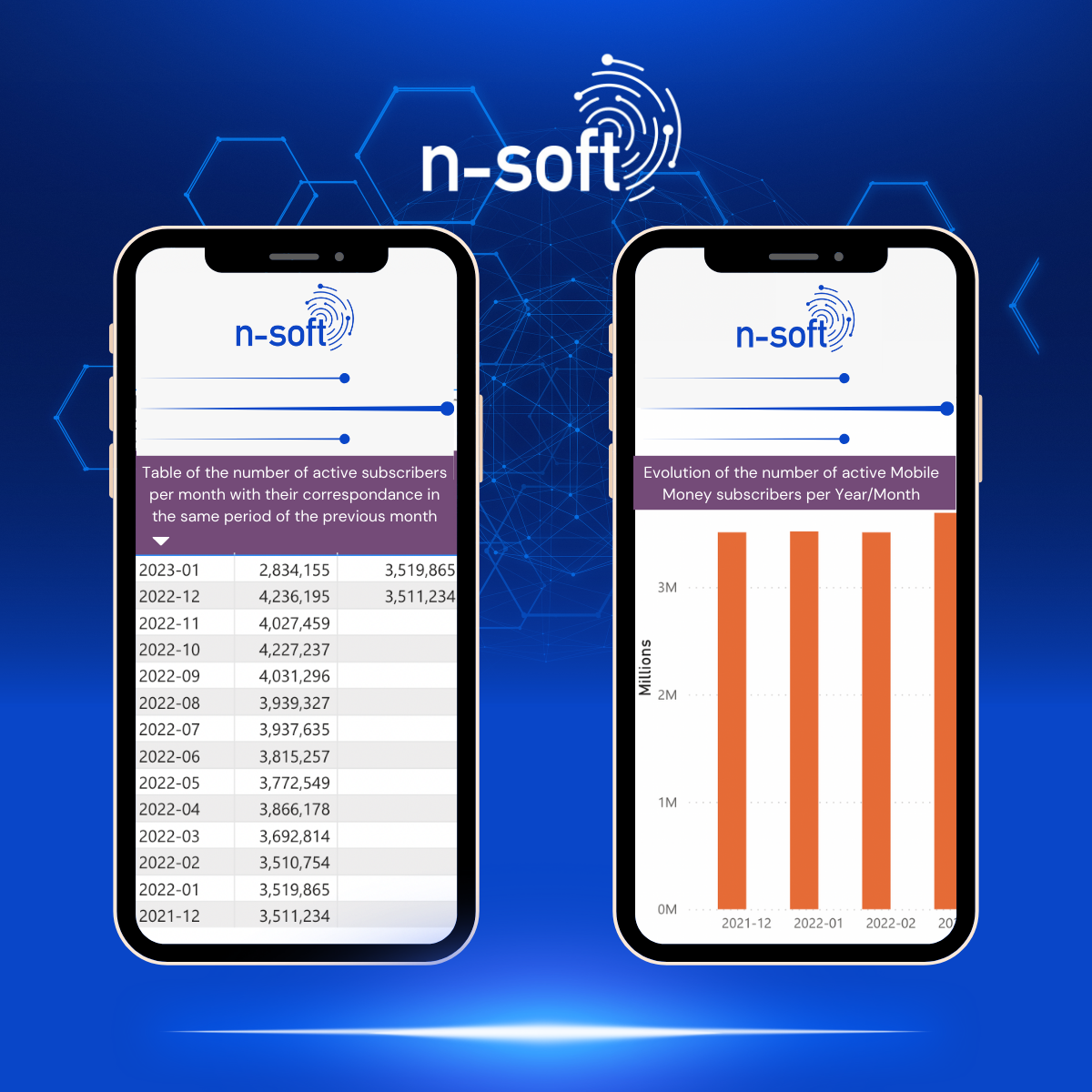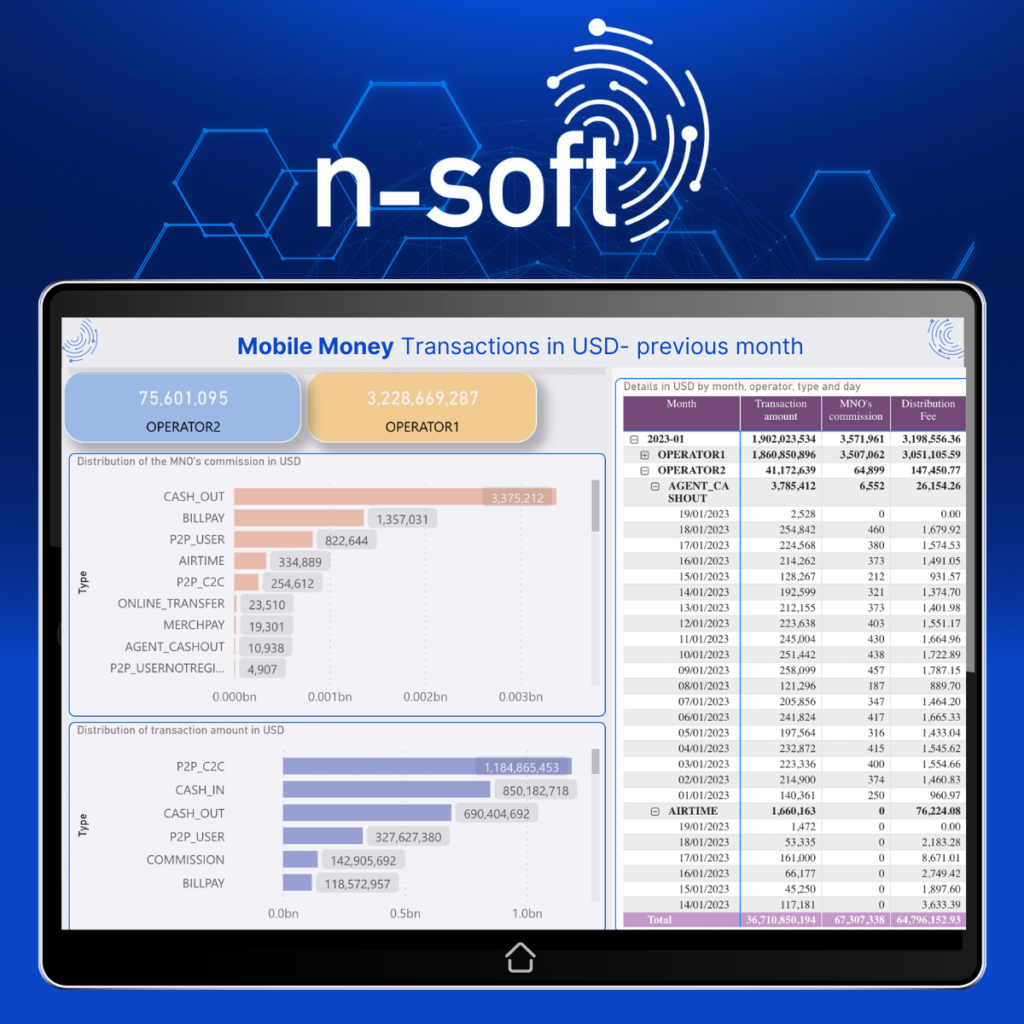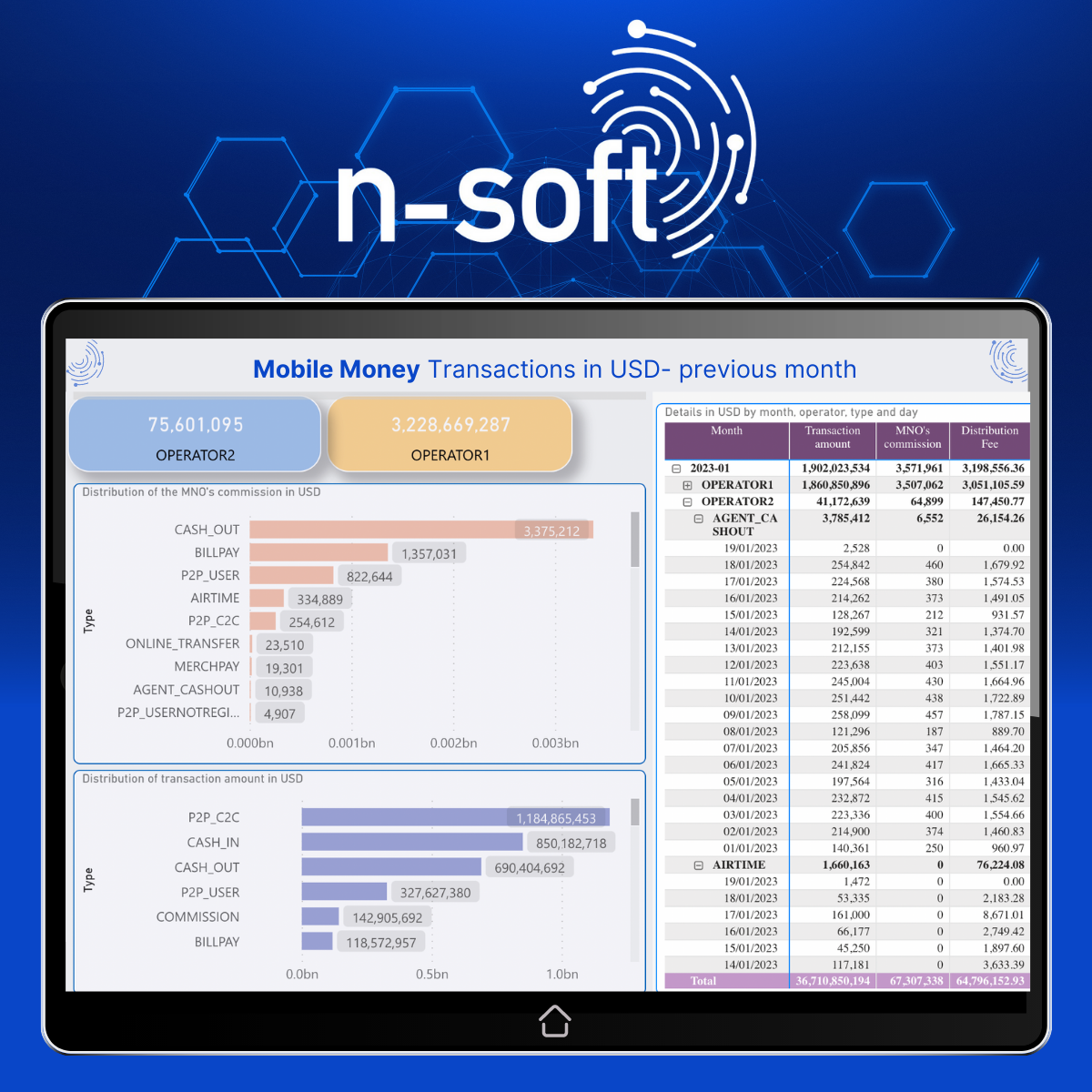 N-Soft offers a solution that does not involve increasing taxes, but rather focuses on monies that already exist. Governments get the appropriate funds necessary to make societal improvements and the tax burden is more evenly distributed across the nation as well as taken from the appropriate sectors.
A recent poll administered by N-Soft shows that members of tax authorities found their main challenge for revenue mobilization to be "lack of transparency." 73% of survey respondents agree and consider a lack of visibility to be the biggest hurdle, especially without digital tools to match and compete with the digital mobile money platforms emerging throughout the continent.
As 2025 inches closer in view, African governments should expect their economies to multiply due to increasing success in its global fintech companies. As such, African countries must also strive to improve social and physical infrastructure, promote economic growth by creating a dependable and predictable fiscal environment, and make certain that the benefits and developments of the nation's private sectors are reflected in public spaces. Much of this will begin with simply getting a clear view of what types of transactions are taking place within African economies. Knowledge is power and N-Soft provides all the data needed for a strong economic environment for the future. After all, governments only have about two years to catch up to the success of their thriving people.
Distributed by African Media Agency on behalf of N-Soft
About N-Soft
N-Soft was founded in Paris in1986 and has developed a solid reputation in world-leading governance technologies. N-Soft caters solutions to Government authorities across sectors with an emphasis on monitoring and managing revenues, and volume of activities.
For more information or inquiries, please visit www.n-soft.com or email info@n-soft.com
Media contact:
Emmanuelle Gold
Marketing Director
The post How N-Soft help governments finding revenue leakages in a mobile money economy appeared first on African Media Agency.