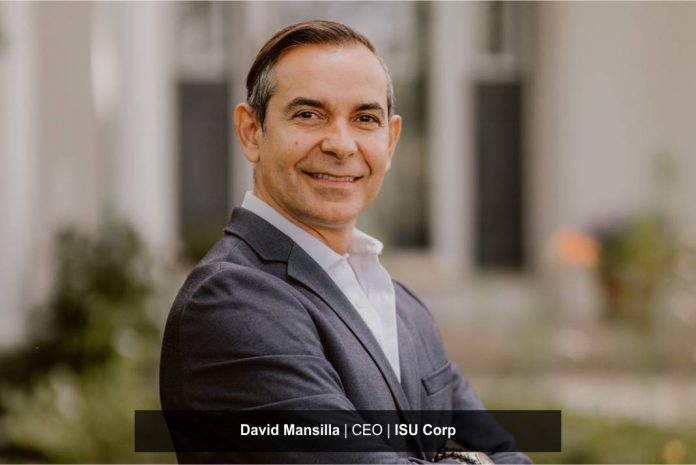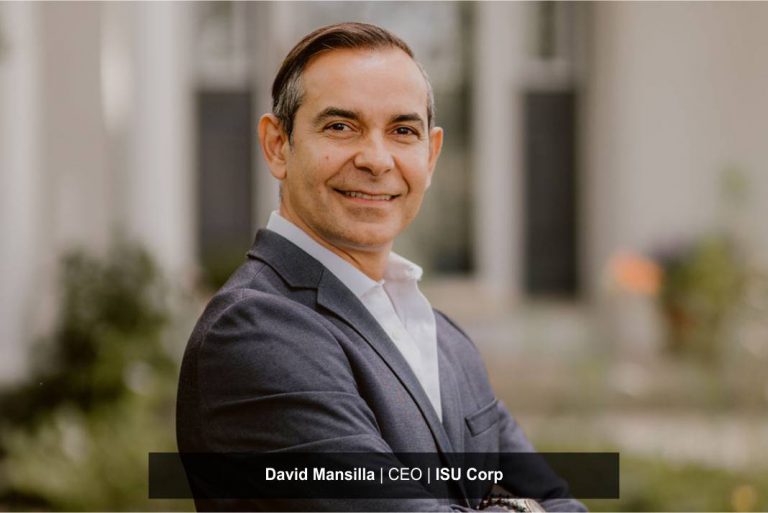 Today, software is a vast industry that offers a promising career for many young professionals and entrepreneurs. With a view to influence the software market, David Mansilla CEO of ISU Corp Software set out on a journey to make a difference. He started ISU Corp, a software development company that specializes in Software Architecture, Development, Project Management and Software User Interface Design. David acquired vast knowledge in software technology before starting his own venture. Today, under his resourceful guidance, ISU Corp is one of the leading software solutions company on the market. As he shares his success story with us, we are certain that our readers will be motivated to follow their passion.
The Obstacles that Facilitate Learning
When ISU Corp was first founded, one of the biggest challenges they faced was to acquire the right clients and the right employees. Trying to find the right balance continues to be a roadblock. They are often approached by several people who are interested in doing business with them however once they dig deeper, they realize that prospects either don't have a positive culture or there is a lot of team disfunction. When such a situation occurs, the ISU team makes a wise call. If they believe they can make an impact on them and teach them to grow their culture, ISU will attempt to do. Usually they try and avoid business relations with companies who do not have a good culture or the willingness to grow, which stands as a major challenge in the business.
On the flipside, another challenge is finding people with a great attitude to work with. ISU Corp is fortunate to gain the interest of top developers and skilled applicants who are keen to work with them because of their good reputation. However, finding developers with the right attitude is another concern. Fundamentally, they are looking for people that are experts in technology but also people with the best attitude. They have also created a certification program that allows them to filter out candidates but being selective sometimes adversely affects the growth of the company. The effects of picking the right people always outweigh these cons. These challenges are perpetual, and the team of ISU Corps is skilled to tackle these roadblocks to stay put in the market.
Services that Stimulate Business Growth
ISU Corp is a high-end software consulting firm with the sole purpose of increasing their clients' profits with exceptional custom software solutions. The latest addition to their services is their DevOps team. They now have highly skilled DevOps engineers that are offering tremendous help to their clients by managing their entire environment. From development, to testing, to production, ISU is building automation among all the environments and keeping a high level of stability in each one.
They are currently focusing on four specific areas in order to maximize their growth. They are laser-focused on custom insurance software solutions, Blockchain – specifically with e-commerce and cryptocurrency – laboratory systems, and start-ups. ISU looks for funded start-up companies where they can partner up with them on the technology side and help grow their business. Their focus on these sectors allows them to perfect their process with each one, and the relationships they build with their clients are positive and long-lasting. These factors are major contributors in the company's growth and success.
The Hard work and Passion of a Successful Leader
David Mansilla started his career as a Software Developer in 1995. A part-time business followed in 1996, creating software applications for the retail industry. David acquired many years of experience working in the corporate world, going from Senior Developer, Systems Architect, all the way up to Senior Development Leader. In May 2005, he decided to dedicate 100% of his time in the software consulting industry, founding ISU Corp. Since then, he has been able to gain a wide variety of clients from software start-up companies to multimillion-dollar corporations.
As the CEO of ISU Corp, David is responsible for all the employees and all the clients. He is the glue that keeps it all together, and that role comes with a great sense of gratitude and purpose. David delegates 90% of his duties because he no longer works in the business, he works on it. He provides the leadership and guidance to the company and its employees so that they can reach their maximum potential, and that ISU Corp provides maximum value to its clients.
A Motivated Team that Works Together
ISU Corp stands out because their focus is the relationship they have with their clients. It starts internally, within the company culture. They consider ISU Corp to be a family. The company's team members are there for one another and foster good relationships between themselves. This, in turn, extends to the way they approach their relationship with clients. They emphasize the humanness needed in a client relationship. ISU Corp offers a personal experience instead of the cold business approach many other IT companies might adopt.
The employees are internally connected by a private social network called HubLinked. This is a platform that connects all the employees and clients in one place. Hublinked is a powerful collaboration tool, and they also use it to communicate positive messages to keep a constant reminder of what is important. The company focuses on the personal and technical growth of their employees and recognize that for an employee to be motivated and engaged, they need to have fulfillment in all aspects of their lives. ISU Corp offer blogs on self-improvement, healthy living, and maintenance of mental health as source of motivation so that the employees are encouraged to grow in all areas of their lives.
Another important factor that is the foundation of the company is they believe in the philosophy of "Gratitude, Growth, and Contribution". They believe that these are the three main pillars of sustaining a happy, healthy life. They encourage employees to remain grateful, to continue growing, and to contribute back to the world. ISU Corp contributes by supporting Loving Arms, an organization that helps underprivileged children in Guatemala attend school and provides over 70 kids with breakfast and lunch every day.
The Present Strategies Affecting the Future
ISU Corp is already a global company. They have team members in over eight different countries in the Americas and Spain. Their clients are mostly in Canada and the US. Their hope is to start moving to Europe and Australia. Once they reach that goal, their next step is to extend ISU Corp to southeast Asia, one of the fastest growing economies in the world.
When you are under the guidance of a passionate leader, the company grows, and the employees grow. David is that leader. Under his brilliant leadership the team has completed several successful multi-million dollars software projects for renowned organizations. With the same passion and a united vision ISU Software Corp is taking the lead in the software industry, as they steam ahead to make their global presence stronger.
Learn more at www.isucorp.ca