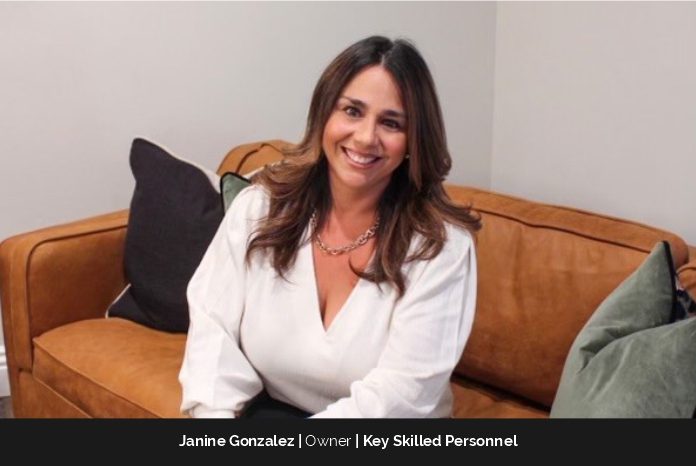 Though some recruitment companies have incorporated technologies such as ATS, it is fairly irregular and definitely not a must. Staffing sector thought leaders had predicted that staffing companies would have to adapt to technology and automation or risk becoming obsolete, but it was easier said than done. Not only did staffing firms determine whether to migrate operations online; applicants and businesses had to agree to use these online staffing platforms as well. The unwillingness of applicants or talent (possible employees) to use video interview tools, phone screening tools, and online assessments contributed to the poor adoption of digital platforms for recruiting. But it all changed virtually instantly as the COVID-19 virus caused lockdowns across the country. With no way out, everyone had to shift operations online- the recruiters and talent included. Candidates had to consent to online screening exams, video interviews, and talent assessment tests when firms failed, and employees were laid off at a rate equivalent to or exceeding the 2008 financial crisis.
Janine Gonzalez founded Key Skilled Personnel (KSP) in 2013, a staffing service serving Southern California with operations in Covina, CA and Riverside, CA. KSP specializes in contract, contract-to-hire, and direct hire placement of Clerical & Administrative, Skilled Production Workers, and Industrial Maintenance & Technical Workers. It now has two offices and 15 workers and plans to grow to numerous locations. Janine's primary responsibilities at KSP include all fiduciary responsibilities, as well as business growth and operations.
Past Experiences
Janine worked in staffing for 13 years before launching Key Skilled Personnel and was involved in the company's growth from the beginning. She retired after 13 years and became a full-time mother to her two kids. Her funds were rapidly depleted, and she was obliged to return to work. She founded Key Skilled Personnel with the assistance of her husband and has been in business for 9 years and counting.
Until she launched her own business, she labored behind the scenes while others received the spotlight. She says, "It didn't bother me, as I pride myself on having a strong work ethic and a sense of self. Knowing that my contributions were part of my team and ultimately part of my employers was always good enough for me."   
Key Skilled Personnel
With over 20 years of combined recruitment experience in the Industrial Maintenance and Technical industries, the organization is uniquely able to discover the vital talents that many of today's companies need. Whether your firm is huge or small, whether you need 5 or 50 employees, Key Skilled will develop a strategy that works for you.
Its Recruiting Team leverages years of staffing expertise, AI-based "job-to-talent" matching technologies, and our tried-and-true onboarding process to guarantee we're bringing in the best possible candidates for our customers' requirements.
Key Skilled's recruiting staff has been there every step of the way as manufacturing has continued to change in tandem with continual gains in greater automation and energy efficiency! It is not just trained to search for keywords, it makes it a point to understand the needs and skills required of the clients we serve.
The Key Skilled Personnel is providing staff to all its clients directly, which are Food & Beverage Manufacturing, Pharmaceuticals, Plastic Extrusion & Injection Molding, Thermoforming, Metal Extrusion, Casting & Forging, Metal Stamping, and Industrial Machine Tools (CNC & Conventional). Its recruiting process ensures its workers meet ITAR requirements; it has an established FAA drug and alcohol testing consortium, and it remains in front of all constantly changing HR regulations to ensure compliance.
Offering Personalized Services
Key Skilled Personnel's tailored strategy is adaptive and flexible to meet any staffing needs. It offers full employment staffing solutions that integrate recruitment, screening, interviewing, and reference checking, as well as ITAR screening where appropriate, for quick and fast temporary and direct hire placement for jobs of any size or skill level.
A Partnership for Success
KSP excels in matching qualified and competent people with firms in need of their skills. It has designed a rigorous screening and hiring procedure that distinguishes it from other staffing businesses in order to achieve a productive and successful match. At KSP, the team is dedicated to acquiring the skillsets required for success in your business, and it attempts to understand its clients' cultures in order to provide individuals that are the greatest possible match for each role.
KSP uses a demanding procedure to identify people with the core skillsets that its clients are searching for to support their manufacturing, industrial maintenance & engineering, aviation & aerospace, machining & metalworking, and office & professional opportunities. Once the team understands an applicant's capabilities, it searches for job opportunities that match their skills and creates an ideal solution for both the individual and the company.
It is critical to make educated judgments when employing temporary labor. Thus, KSP offers customers the knowledge they want to make the best selections for their company. The purpose is to operate as an extension of your HR Department, allowing it to offer a wide range of screening alternatives that correspond to recruiting requirements. Janine states, "Your Account Representative will have a detailed conversation with you upfront to create this process."
KSP Office & Professional staffing services include a thorough evaluation of the competencies of the employees it delivers to clients. It tests its temporary employees on standard computer abilities such as typing, 10-key, spelling, grammar, and vocabulary. It provides testing and skill validation on all major software packages, including but not limited to, the whole Microsoft product line, IBM, Oracle, and others.
The Team of Experts
Key Skilled Personnel has decades of expertise working with Southern California industrial firms. The Key Skilled Personnel team is ready to assist with their workforce needs, whether it's a general labor worker or a plant manager.
The team has worked with several metalworking facilities and has taken on most of the responsibilities within the plant and in the office. The firm has the recruitment knowledge to assist businesses with their skilled labor needs, whether they are metal forging facilities, machine shops, metal fabrication, CNC machining, or specialist EDM & waterjet. It acknowledges the importance of these duties. The objective is to assist clients in improving production and reducing lead times so that they can respond to order variations and changes in real-time.
Success for Janine
Most people measure success by the amount of money they amass. For me, the most essential aspect is helping people embrace their potential to succeed.   Janine values the knowledge that she assisted someone else in learning, improving, and achieving their goals.
Learn from Mistakes
Janine believes successful people learn through their mistakes and are able to look at the whole and find where the weakness lies. She says, "In doing so, you push yourself out of your comfort zone and elevate yourself to new heights; Challenges provide an opportunity for growth and improvement." Janine further adds that she is in the process of realizing her dreams. She adds, "I have achieved some goals, but still have more dreams to bring to reality."
Maintaining Balance
Maintaining balance is not easy. Janine does her best to dedicate her time to her family when she is off the clock. She states, "The reality is my staff keeps me motivated." Seeing their drive reminds me that I have to keep growing so that they can grow professionally, financially, and personally." She tries to keep her staff motivated by creating an environment that fosters professional growth, is fun, flexible and offers different incentives, commissions, and bonuses.
Future Goals for Key Skilled Personnel
When it comes to talent acquisition, the team at Key Skilled Personnel recognizes that the "one size fits all" strategy does not work. Every business has its own set of requirements, just as every employee has their own set of desires. Janine understands the importance of these factors in the staffing sector; therefore, she and her team work hard to understand the aspirations and objectives of clients and job seekers and introduce only the best potential matches for each job vacancy.
Janine's long-term plans for Key Skilled include expanding to numerous locations and offering a franchise option to people who do not have the financial means to start their own business but have the talents and determination to succeed. Her message to aspiring entrepreneurs is to believe in yourself. The only person you will fail is yourself. She says, "Every morning when you wake up, tell yourself that today is the day YOU will make a difference in your life and then make the decision that will get you there."