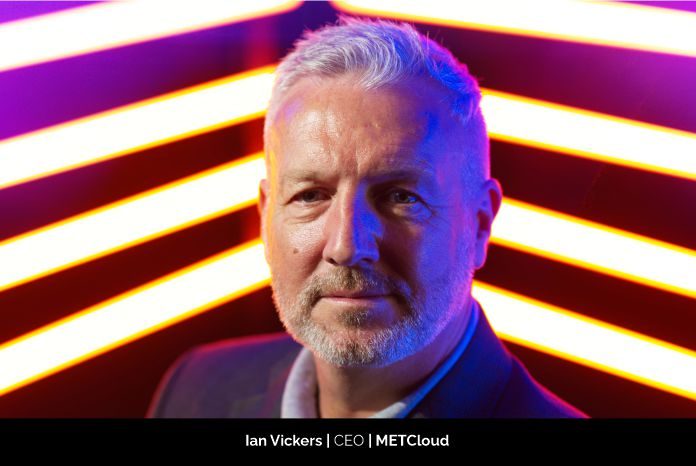 The internet has been one of our most transformative and fast-growing technologies.
Globally the number of internet users increased from only 413 million in 2000 to over 3.4 billion in 2016. The one billion barrier was crossed in 2005.
The total amount of data created, captured, copied, and consumed globally is forecast to increase rapidly, reaching 64.2 zettabytes in 2020. Over the next five years up to 2025, global data creation is projected to grow to more than 180 zettabytes.
The exponential growth in data has consequently made it far more difficult to secure. Data is now distributed across multiple cloud platforms and on-premises computers.
It is therefore no coincidence that at the same time as data has grown in volume and importance cybercrime has significantly increased in parallel. To resolve this situation METCloud, a fast-emerging Computer & Network Security company, is securing companies with the highest level of cybersecurity technologies available. The company has tailored its innovative technologies and services to specifically align with user organization's requirements.
Ian Vickers is CEO of METCloud a veteran in the field and has experience in every aspect of the sector. He mentions that there are hundreds if not thousands of cyber vendors, but their technologies are focused at addressing issues in isolation such as end point security, firewall technology, encryption, and identity access management just to highlight a few. This complicated landscape makes it increasingly difficult for the customer to make the right decisions on how best to protect themselves. Our goal is to simplify this situation and supply an award-winning cybersecurity platform that provides all the layers of security required.
Why METCloud?
METCloud is on a journey to become the most trusted company globally for connecting people and businesses. He states, "When Jeff Bezos launched an online bookstore in 1993, I am pretty sure he did not envisage what Amazon has become today."  At METCloud, the company's mantra is Get Connected Cyber Safe so the team is constantly developing the capability to ensure it achieves this goal. The company states, "Our Mission Statement is Security of data, assets, and people is our mission and our vision is to be the global brand of choice for next-generation secure cloud services." 
Ian points out, "We will continue to innovate and invest in R&D so that we can achieve our ambition." 
Today, METCloud provides private cloud infrastructure, cloud migration services, cybersoc, security orchestration services, and developing AI/ML and data analytics to maximize security for our customers.
Meet the Expert
As the CEO of METCloud, Ian is responsible for setting the future vision and direction of the company. He also ensures that as the team grows new members embrace the ethics and core values of the company and more importantly contribute new ideas and innovation.
Being at the helm of success, Ian sees success as building something special. He believes that it has to be something that customers highly value and trust. In addition, success means creating an environment for employees in which they feel valued, empowered, and part of something very special.
Challenges that Follow the Modern Advancements
With years of extensive experience, Ian understands that the current digital world is completely different from the world 20 years ago. These constant advancements are the key to progress, but they have also brought their share of challenges.
According to Ian, as connectivity increases, the risk of security also increases exponentially. He adds when one sets about doing something radically different and wishes to change things for the better the majority of roadblocks and obstacles occur due to people's ignorance. He refers to Mahatma Gandhi's words, "You must be the change you wish to see in the world." He mentions that quote which inspires him to forge ahead.
Consistency in Growth
Over the past few years, the team at METCloud has been mainly concentrating on research and development whilst still growing the business. The company has recently secured significant investment to now scale out the business. Planning is afoot to expand operations in key territories such as North America, UK, Europe, MENA, and ASIA PAC.
The METCloud brand received a huge lift with the prestigious UK IT Industry Award, `Cloud Innovation Provider of the Year'. The UK IT Awards is the largest technology award of its kind and judges are from the British Computing Society and the Chartered Institute of IT. Ian asserts, "We have since gone on to win nearly 50 awards for Innovation and Excellence." In the next 5 years, the management expects the business to scale beyond a $Billion-dollar valuation.
Cybersecurity is a massive industry with new entrants all the time. However, Ian believes that the company will continue to achieve great success if it keeps true to its core values, Excellence, Innovation, Integrity, Respect, and Responsibility.
Core Values and Vision for Future
Cloud and hybrid cloud technologies have invigorated the technology space. METCloud has to date been a small cog in this ecosystem however the efforts it is making will lead to continuing growth, and the relevance will grow too. METCloud is a member of the World Economic Forum's Global Innovators Community. It is continuing to develop new technologies to overcome the current cyber crisis and build future resiliency for the planet and its citizens.