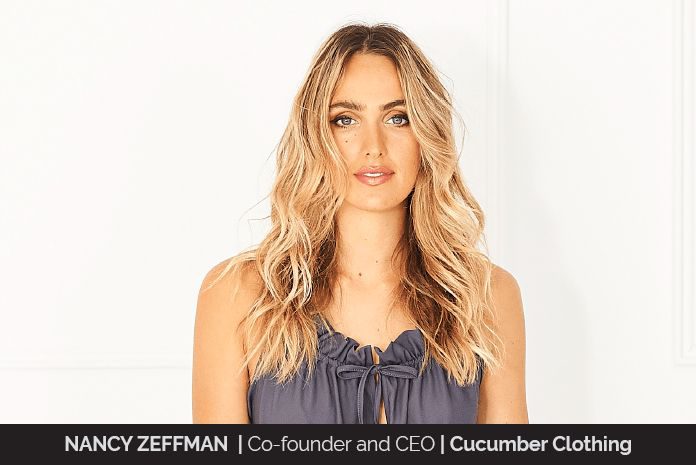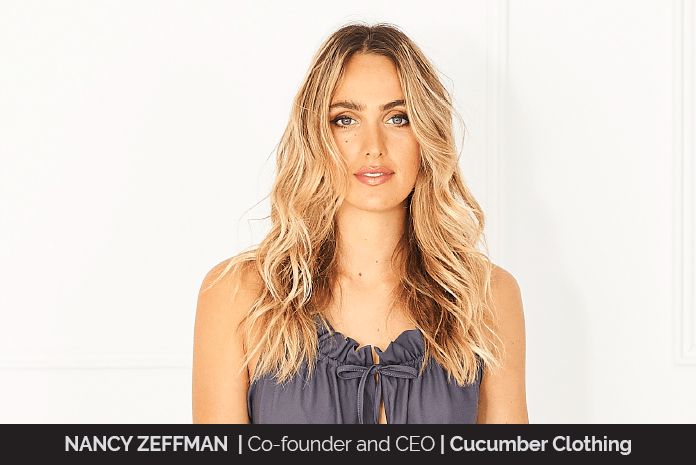 She was fearless as a kid. She grew up with million dreams and desires in her heart but at the core of them all she knew she wanted to be recognized. As life took its course, her enduring spirit grew stronger that urged her to venture out into her own journey as an entrepreneur and she founded Cucumber Clothing, a fashion brand with a perfect blend of technology. She dreamed, she pursued and she achieved. She is Nancy Zeffman, Co-founder and CEO of Cucumber Clothing. From small beginings, Cucumber Clothing has developed into a recognized name in the fashion industry and continues to grow with innovative and technological ideas. We are honored to share a few insights from the expert herself, Nancy Zeffman who is an example to every aspiring woman who believes in her dreams and is passionate about achieving them.
What were your dreams and aspirations while growing up? What led to the foundation of Cucumber Clothing?
Growing up, I was the third of four children, in a very noisy household. It was a challenge to be heard and I think this led to an aspiration, in the first place, to be noticed. As a very young girl, I loved to act and make believe and dreamed of being an actress. I took part in a lot of amateur dramatics at school, both writing and performing, and really enjoyed it.  Life took a different path, but I think standing up and performing on stage from an early age, has meant that I am not easily fazed. I'm happy to present and talk in public and this is something that Cucumber is doing more and more often. We were recently keynote speakers at a business to business event in Central London where we discussed the process of launching a sustainable fabric tech brand.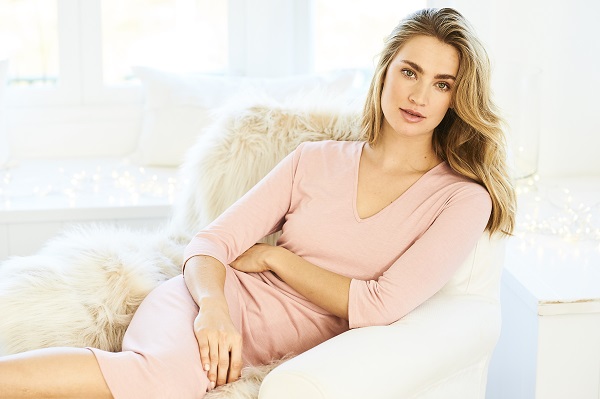 The foundation of Cucumber happened organically. I love to work out, as does my co-founder, Eileen. We also love to wear our gym kits and found ourselves hardly changing out of them as the materials used are so comfortable, crease free, and easy to care for, keeping us cool and dry as we go about our busy lives, whether that's trail running, downward dogging in hot yoga, jumping for the ball in basketball or just walking the dog or popping to the local shops.
Our light bulb moment came when we realised that there must be ways of replicating this, but with a material that looked as gorgeous as it felt. We wanted to replicate all the qualities of anti crush, cooling, stay fresh and comfortable clothing, but in more stylish, everyday luxury pieces that we would want to reach for time and time again.
We are both mums who had seen our children leave the nest, we had some more time on our hands and thought that Cucumber could fit neatly into our lives. Looking back, we were very naïve! Eileen gave up her accessories business, I gave up my other work commitments and it's been full steam ahead with Cucumber that takes up our every waking hour. It's been a rollercoaster journey of shifting priorities, meeting some incredible people and a huge learning curve; but mostly it's been lots of hard work and fun.
What were the initial challenges and setbacks that you faced and how did you overcome it?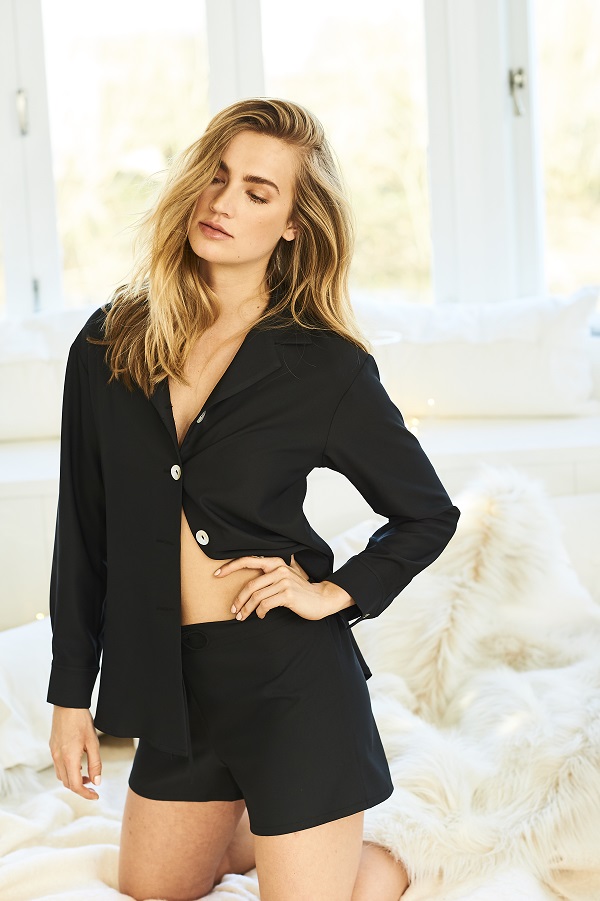 Being a tiny start-up on a shoe string budget, we have learnt to look at things differently and find innovative routes to achieve our goals. Unconventionality is what we stand for, both in terms of how we get things done and in what we are doing. We see ourselves as educators – teaching women that technical fabrics that keep you cool and fresh can also be sustainable and can be fabulous to wear. So many women initially feel that human-made fibres by their very nature cannot be sustainable and cannot feel fabulous. We are here to bust that myth! We are not the scratchy nylons of the 70s, we are beautiful luxuriously soft fabrics with all the added benefits of modern technology.
Tell us in brief about the services of Cucumber Clothing
Cucumber Clothing blends fashion and technology to create seasonless sleepwear and leisurewear that keeps women looking and feeling cool. Sustainable, breathable, and just beautiful to wear – we are the future of fashion.
Our pieces fit perfectly into every wardrobe and we hope that a Cucumber piece will find its way into every woman's wardrobe, whether it is to wear to pilates, a cover-up apres gym, crammed into a weekend travel bag, a base layer under a smart suit to keep the perfect temperature next to the skin, something to wear curled up on the sofa with slippers whilst reading or watching Netflix, or a nightdress that will help regulate body temperature for an uninterrupted night's sleep. We want Cucumber to be the one she goes to time and again as her absolute favourite.
Sustainability and slow fashion are at the heart of what we do. All our fabrics last up to six times longer than cotton, meaning longer wear and less waste; they do not retain sweat or odours and therefore do not need regular washing. Their anti-crush technology means they require little or no ironing and they are hang dry, helping to reduce energy consumption.
There are many ways to help our planet. We are not saying we are perfect, but we truly believe that what we are doing is the best available at the moment. We have a very transparent supply chain so we are confident in what we say and do.
Cucumber produces small runs with a view to limiting fabric waste and avoiding ending up with dead stock fabric.
How important is technology in your daily business operations?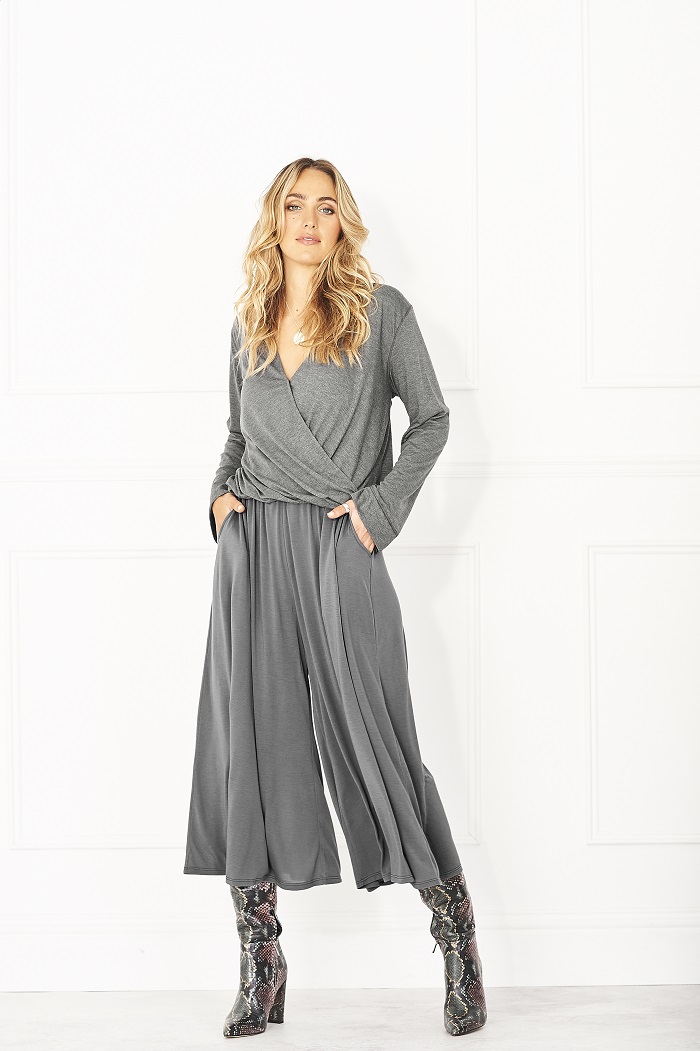 Aside from our fabric technology, which forms the basis of our brand, tech plays a huge role. We are  mainly an e-commerce brand (we are also stocked in some luxury spas and regularly hold informal pop-ups). Without technology I honestly don't think we could have launched. Our online platform allows us to send orders around the world and keep in contact with our growing Cucumber community of email subscribers.
We regualarly post on social media too and interact with many customers on these platforms. I don't think any fashion brand could survive today without technology.
How do you define the growth of the company over the past few years? (Can be explained with statistical data too)
Cucumber launched in September 2017, with a very small collection of just six pieces of nightwear in two colours. We were truly overwhelmed by the response we had to our products and quickly realised that there was a real gap in the market for performance, luxury fabrics that work with your body. This led us to develop ourselves into a fabric led fashion brand, for use 24/7 not just for night time. We provide women with solutions for their super busy lives, whether day  or night, at home, at work, or globetrotting.
Is the clothing industry a competitive one? How does Cucumber Clothing deal with this competition?
The clothing industry is a very competitive market place with so many brands to choose from and new styles being produced constantly. We differentiate ourselves in that we are not trend driven – we provide seasonless solutions-based fashion that fits in with other pieces from a woman's wardrobe. All our collections, designed by women, for women are carefully considered, whether it's our shorts that are slightly longer at the back for a more flattering fit; our wide sewn-in waistbands that don't dig and turn; the pleat down the front of our camisole dress and camisole top which is more flattering over the tummy area or the big cuffs on our harem pants so that they are just the right length whatever your leg length. Attention to those details that make a subtle but distinct difference has been key to our success.
What is your vision for the company?
From the very start, we wanted to be mindful of the world around us. We realise that producing anything leaves a carbon footrprint, but we are trying to make ours as light as possible, whilst supporting the local economy. We are not perfect, but with every new collection, we are getting that little bit better – no small feat for a tiny start-up fashion brand.
We try and make our work mantra kindness. Everything we have created with Cucumber has been helped along with large doses of kindess from others and our interest in sustainability and circularity stems from trying to ensure that we leave the world a better place.
And of course we want to reach the largest audience possible!  We honestly believe that Cucumber has a place in every woman's wardrobe, and we are working to achieve that.
Give us a brief of your life before Cucumber Clothing
What's that?!
My background is in advertising, working at Saatchi & Saatchi. Eileen's background is in fashion, helping to launch Nicole Fahri menswear – so we feel we are the perfect match!
I took a career break to bring up my 3 children and 2 dogs and immediately before we launched Cucumber I was involved in a series of charitable endeavours.
Tell us about your roles and responsibilities as the Co-Founder of Cucumber Clothing and how does it make you feel?
Organisation has been key to our success. Co-founders are excellent things to have – someone to bounce ideas off, stop impulsive decisions (that would be me) and stop spending too long pondering ideas when there is a deadline (Eileen). Complementary characters and skills have served us well.
It can be hard when time and money constraints often work against us, but I always remember what a design consultant once said to us – to always remember that whatever happens, we have launched a label – no small feat. During difficult times, it does spur me on and remind me to be proud of what we have achieved so far.
How do you manage to balance your personal and professional life? Describe yourself in one word and tell us what inspires you?
There is no typical day and that is partly what I love about what I do. But, however busy Cucumber gets, I try to find at least an hour every morning to walk my dog. I love this hour of my day, even if I'm saying it through gritted teeth in a freezing hailstorm.
I am a big believer in taking time out for self care – which can be very challenging when you are launching a start-up. If either Eileen or I fall by the wayside, the long term future of Cucumber will be in jeopardy. You have to learn to prioritise yourself so that the business can be supported by two mentally and physically fit happy co-founders.
The word I would use to describe myself is 'determined'. If I want to go for something, I will give it my all. I would have to say that my inspiration, certainly lately, has come from my three children. All of them are pursuing careers they love and are working hard to achieve their ambitions. If they can do it, so can I. It's never too late!
What keeps you and your employees motivated?
We don't have any full time employess. Eileen and I manage everything ourselves, with some consultants along the way to help us with technical stuff where our knowledge is lacking.
What is your message to aspiring businesswomen?
It takes hard work, determination and obviously a great idea. If you think you have these just go for it!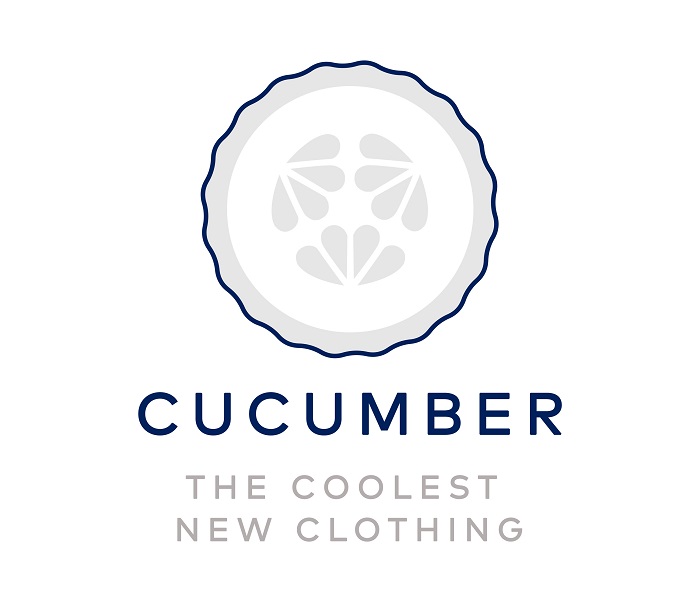 What does the future of Cucumber Clothing look like, globally (from a sales perspective)? How do you plan to widespread the business?
So far, we have been concentrating our efforts within the UK. Having said this, without any direct promotion we have many customers around the world, mainly in the US. This is part of our business that we hope to grow.
We have also been picked up by some global press in France and Brazil and hope to extend our reach to all corners of the globe.
They might have started small but Cucumber Clothing is headed on the path of success with a concrete plan and a passionate spirit to transform the fashion industry in their own unique way.