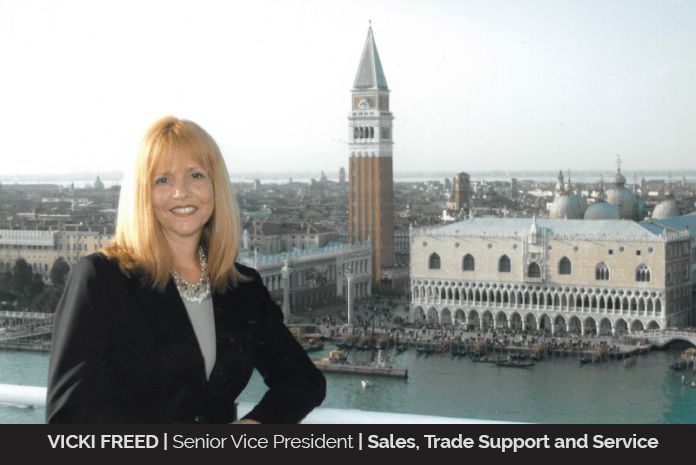 Empowered by an enduring spirit, women have excelled in every field of business. Today, women are not bound by limitations when it comes to career options, rather they choose to explore new and innovative opportunities redefining the conventional practice of society. We honor the exceptional journey of one such inspiring businesswoman who not only chose a different field of work but pursued it with passion achieving a remarkable position of success. She is Royal Caribbean International's Senior Vice President, Sales, Trade and Support Service, a woman of a new business era who has paved the way of success with power and perseverance. She is Vicki Freed and this is her success story.
She did not Choose her Path, it Chose Her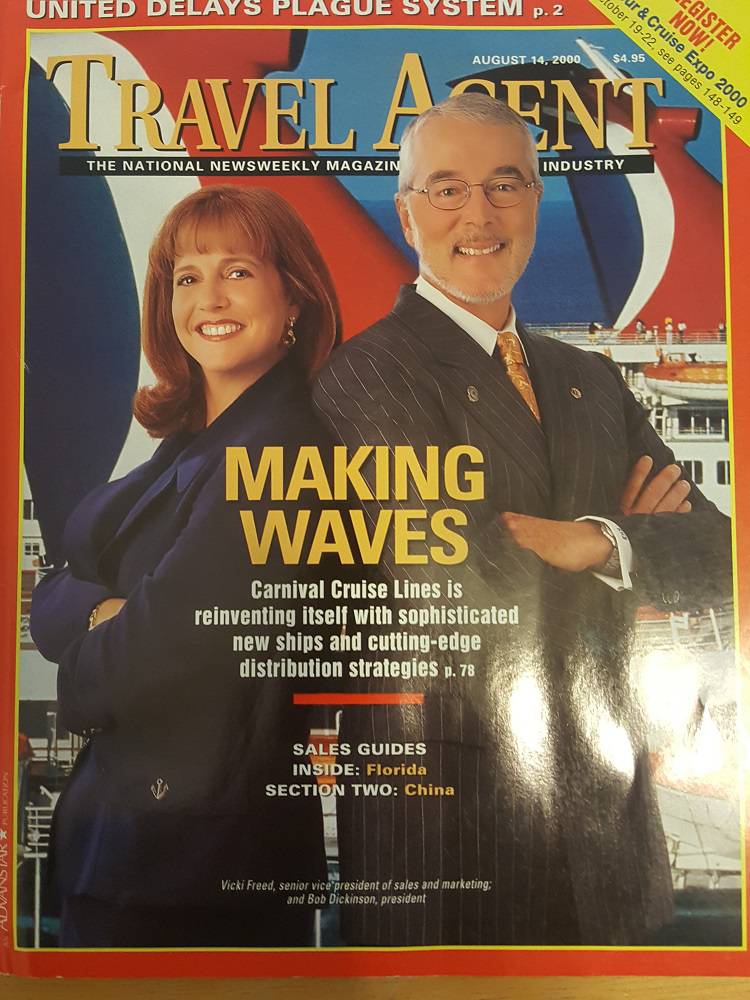 Growing up, Vicki knew she wanted to be in sales, however she never considered a career in travel. During her college days, she held an internship at the Boulder, Colorado Conference and Visitors Bureau at the time where companies like Xerox and IBM were the crème de la crème in the sales world. Through the right contacts she got a job at Ask Mr. Foster, a business travel company now part of the Carlson Travel Group.  Vicki had no knowledge of the travel industry and after three weeks into the job, someone representing a bank travel club called and wanted to go on a cruise. Reciprocating to the call, Vicki attended the local presentation on cruising where she heard Bob Dickinson, then Carnival's Vice President of Sales and Marketing, speak about the industry. His enthusiasm and love for cruising made a great impression on her. Back then the perception was that cruising was only for the newly wed and overfed, but hearing him speak, cruising sounded like the type of vacation everyone should be taking, it sounded magical. That was the first time Vicki realized she wanted to be a part of that industry. "Travel and cruising may not have been my initial passion, but now I couldn't imagine working in any other field.", Vicki recalls. That is how her career steered her steps on the path of success.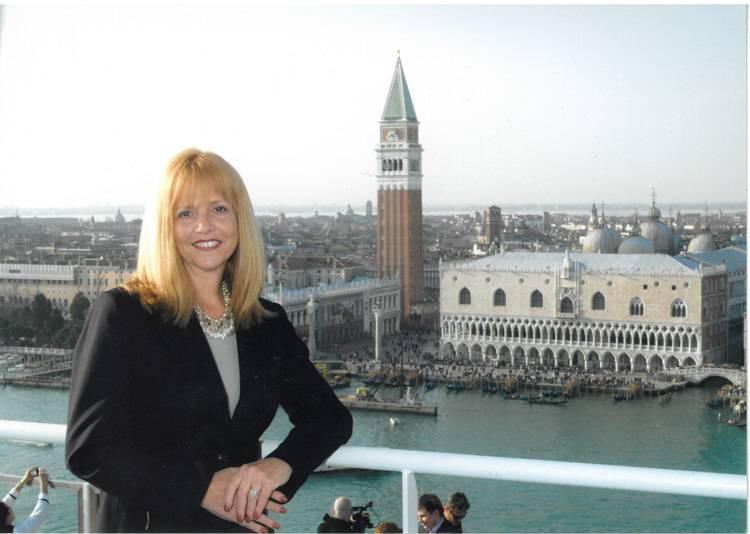 As an amateur in a new field, Vicki did face many challenges that only helped her to get better. At Carnival, the challenge was working for a company that was on the bottom of the pyramid in terms of hardware compared to competitors who had more modern ships. But what they did deliver was a truly fun ship experience — and that became their selling platform, adding to her industry experience.
Life Before Royal Caribbean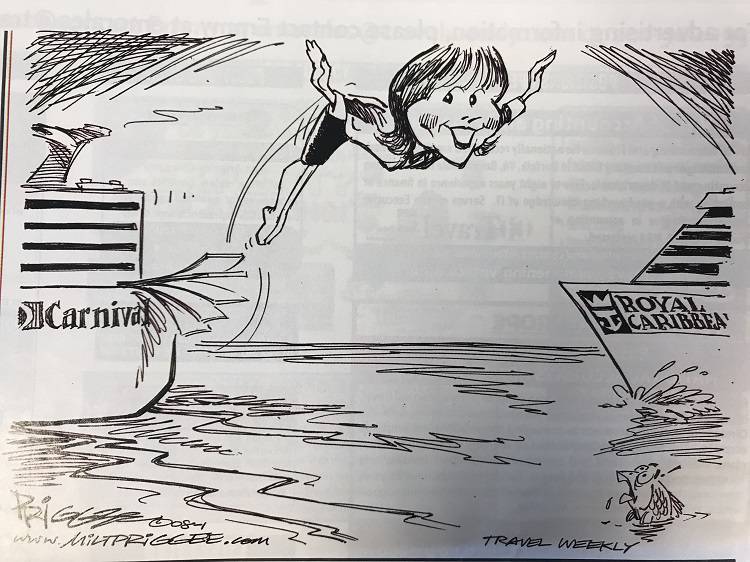 Before starting her journey with Royal Caribbean, Vicki spent 29 years in the industry at Carnival, working her way up from a Sales Rep to Senior Vice President of Sales and Marketing. When she started, Carnival was six years in, trying to change the perception of cruising and attract a new demographic making it an exciting time of business. Vicki had an amazing experience being a part of such a shift and watch the industry really take off. "I never had any intentions of leaving Carnival. But there was a change in leadership once my boss, Bob Dickinson retired. And it was then that I realized that you don't work for a company, you work for people and a culture. At that same time, Royal Caribbean tapped me on the shoulder — and I knew it was time for a change.", says Vicki. And she embarked upon a new phase of her professional career with Royal Caribbean.
Vicki's resume is quite a fascinating one. In an age where job hopping is a part of growth, Vicki spent 40 years working with only two companies who are the leaders of the industry. Her resume is a perfect illustration of the vitality of this industry. "The travel and cruising industry are not a fad; it's not a trend. We see more and more suppliers coming to the field which is wonderful.", she shares.
The Services and Growth of Royal Caribbean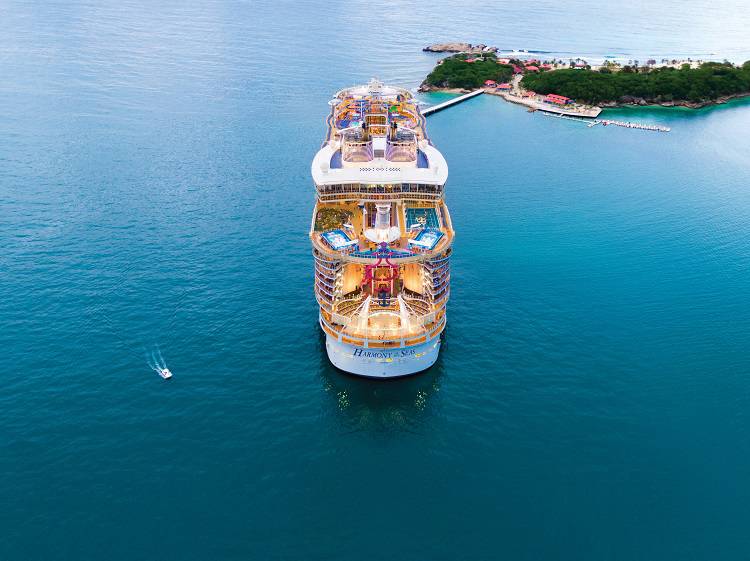 Royal Caribbean is a global vacation provider, with 26 ships and counting. Royal Caribbean really does own the Caribbean market, they sail there year-round. However, they are also dominant players in China, Europe and beyond. One of the things that really defines this company is their vision when it comes to innovation. Back in 1999, they took cruising to a new landscape as they introduced the Voyager Class. Fast forward to today, even that looks small when you compare it to their Oasis and Quantum Class ships which are among the largest in the world. Royal Caribbean is not considered just a cruise line, but rather a true adventure-based brand, whether you're on shore at one of their destinations, or onboard where you'll find things you just wouldn't expect to be on a ship, like bumper cars, skydiving simulators, real Broadway shows, zip lining and more.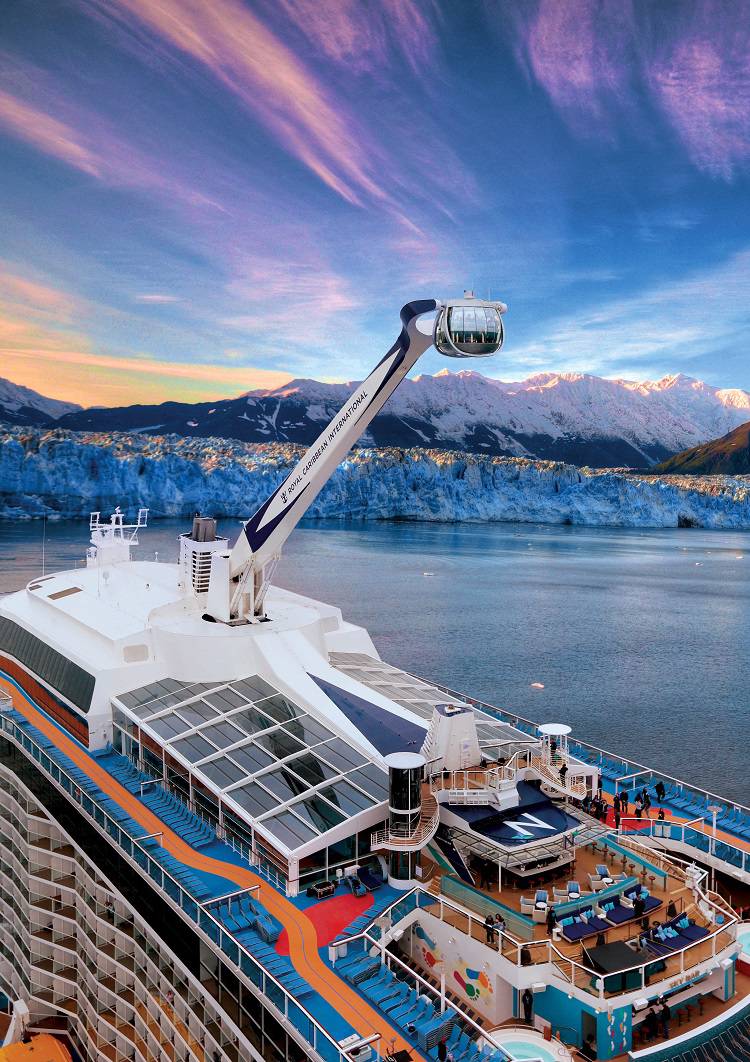 One of the biggest challenges the company faces today is expanding the market to attract more new-to-cruise vacationers. Although Vicki has witnessed a substantial growth in vacationers who cruised, which increased from 3% to 28%, many people still have no knowledge about cruising. Hence, they need to continue articulating the experience and value of cruising over land vacations for consistent growth.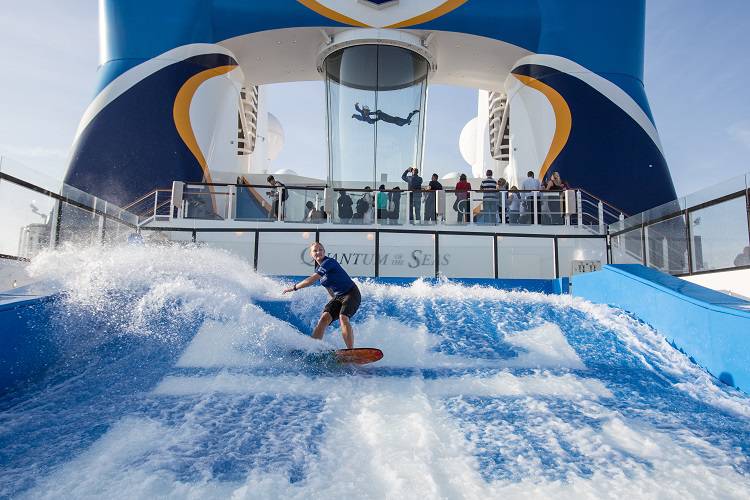 Vicki plays a major role in the growth of the company as the SVP of Sales.  She brings in a strong sense of partnership and trust with travel agents that influence sales. While they still take direct business, the majority of sales are brought in by travel agents. However, unless everyone collectively does their job right, her contributions cannot play its part either. They rely on Hotel Operations to produce a fantastic product. They rely on marketing to tell a great story, and so on. It is a team effort. All the players must do their job to the best of their ability or Sales has no meaning. "Luckily, we have such a driven team that we are able to see big success. In fact, Royal Caribbean's NPS score has grown 12 points in the last five years. And I think the biggest reason is because Royal Caribbean is so committed to delivering an exceptional guest experience.", says Vicki, a proud leader.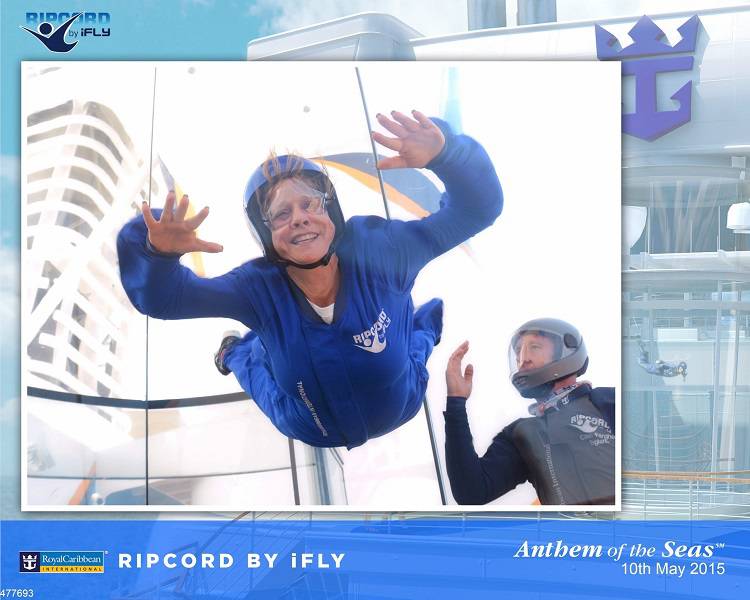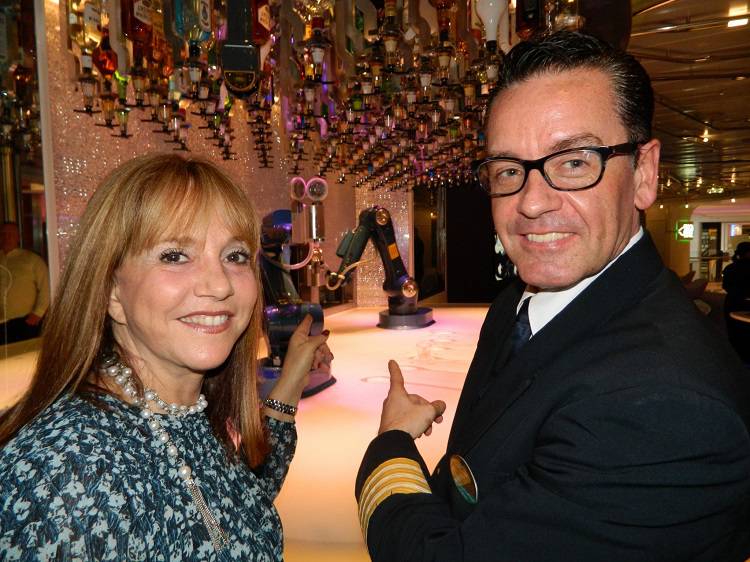 A Powerful Businesswoman and a Passionate Leader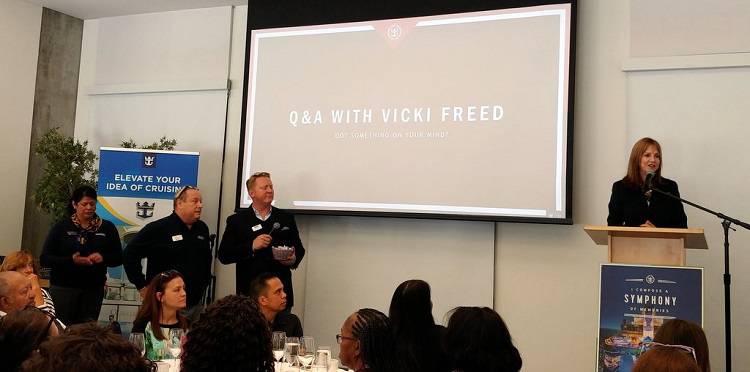 As the Senior Vice President of Sales, Trade Support and Service, Vicki oversees the (industry's largest) sales team of Royal Caribbean. The operations included are Reservations, Group Sales, Customer Service and their Consumer Outreach division. She also manages their Trade Support and Service teams which are incredibly important, as travel agents bring in the bulk of Royal Caribbean's business. In total, Vicki leads over 2,600 team members. Beyond her daily responsibilities which are many, she is also committed to fostering employee engagement, whether through her quarterly Sales Team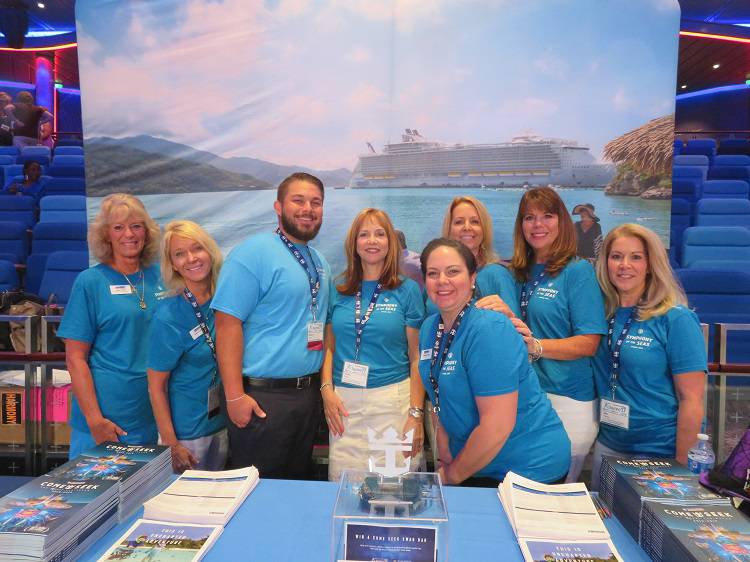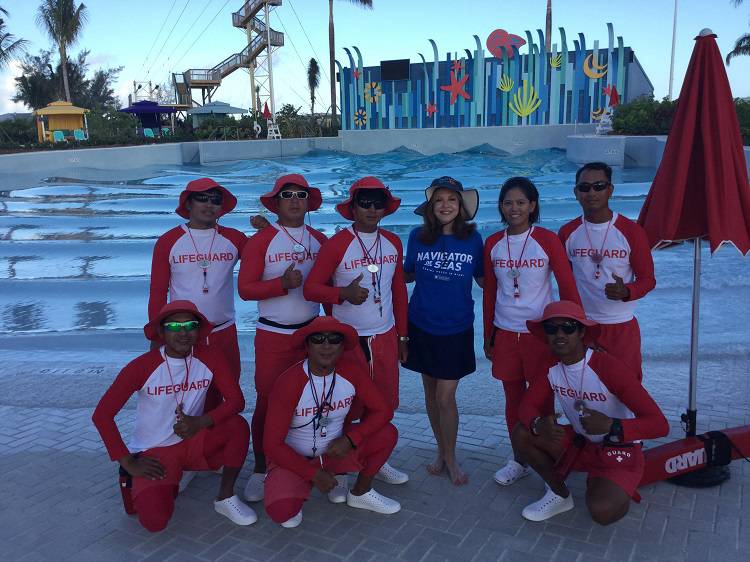 meetings, town halls, National Sales Summits and more — and all with the goal to open communication among colleagues. Her willingness to listen, as well as her belief that people deserve equal respect regardless of title or position, has earned her an industry-wide reputation as passionate leader who effortlessly blends kindness with sharp expertise. That reputation, as well as her long list of industry contributions, earned her a spot in the Cruise Line International Association's prestigious Hall of Fame, as the recipient of their 2018 Lifetime Achievement Award.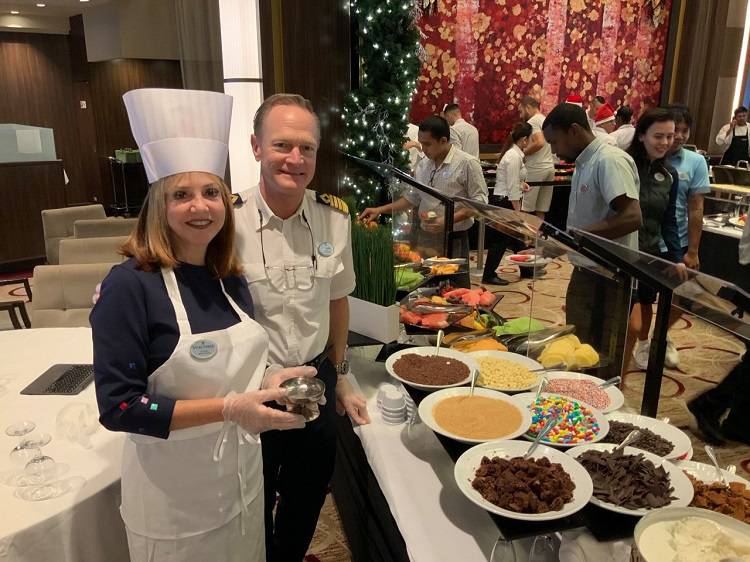 When it comes to work and personal life balance, Vicki finds it difficult to attain. "I struggle with that word balance, because I think your life will always be like a teeter totter at times. Sometimes it gets wobbly. But if you have a good support system, you need to be a little easier on yourself and just say "it's ok."". Vicki finds her strong support system in her husband and their three millennial children who are each independent and achieving their own success making her an incredibly proud mother. Vicki has learned that you must carve out time to be present, in the moment and lead a purposeful life. "That's what I want to be remembered for, whether creating an incredible vacation memory you'll cherish forever, or helping someone's career.", she says.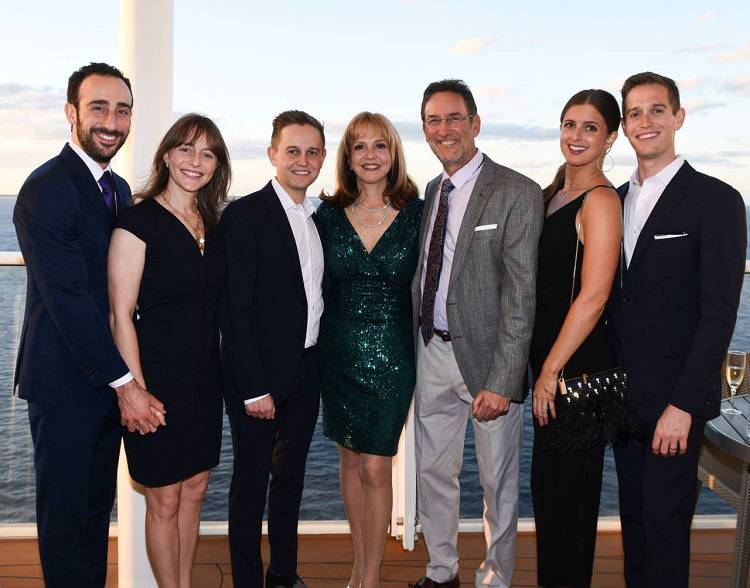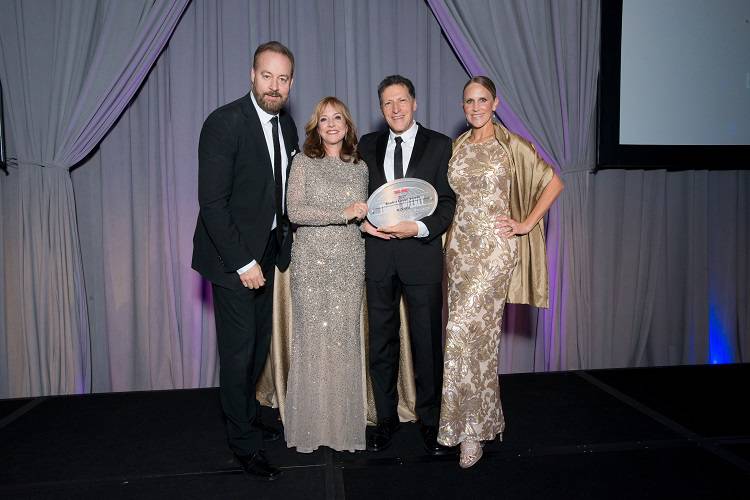 Her Inspiration and Motivation for Everyday Success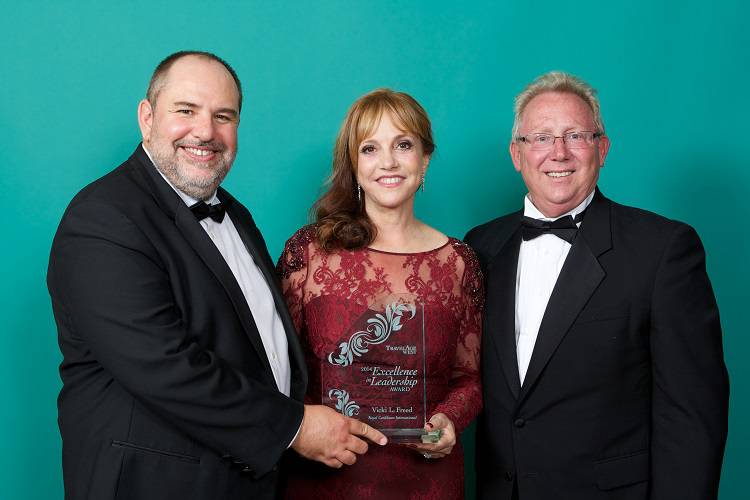 In her thrilling career of 40 years, what has always inspired Vicki is making a difference in other people's lives and their own careers. She has found that when you focus on helping others to be successful, your own success will follow naturally. And getting to play a part in growing so many travel agents' businesses has been incredibly rewarding to her. In one word, Vicki describes herself as grateful. She never forgets the people who believed in her and at times, pushed her to do more. She believes that she would have never gotten the right opportunities if it were not for them and she never takes that for granted. That keeps her grounded. Truly, reaching great heights but always staying in touch with your grounds is the mark of a strong leader.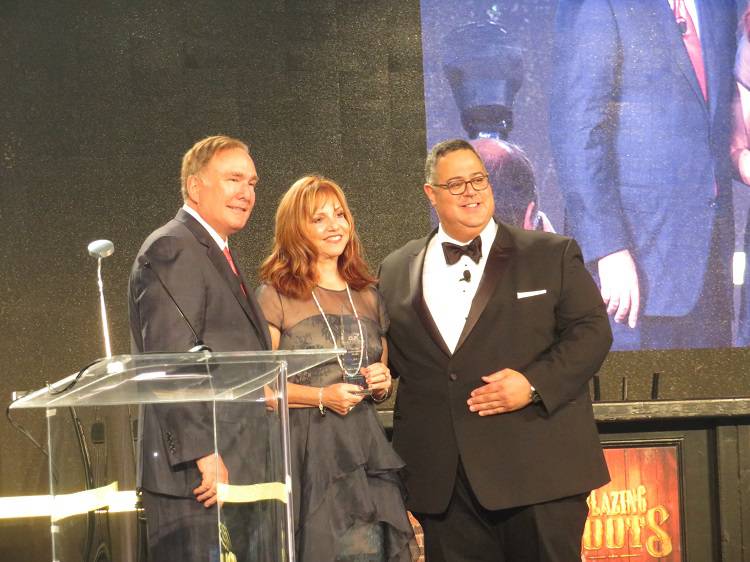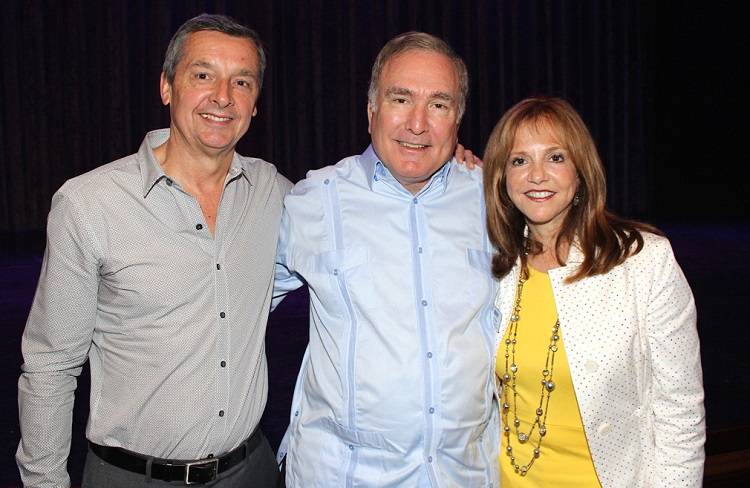 With such inspiring leadership, the employees of Royal Caribbean have an amazing company culture which starts with top leadership, cascading to the entire organization. The Chairman of the company, Richard Fain, once simply but powerfully said that doing good things is a good thing to do which became a motivational quote for the entire organization. It fuels them as they know they work for a brand that cares about people, not only their guests and the people that work for them, but also the communities they serve worldwide. Personally, Vicki is empowered by her boss and the President & CEO of Royal Caribbean, Michael Bayley, who does not micromanage her and gives her the freedom to lead which in turn allows her to empower others. It is teamwork that defines the success of a company and Royal Caribbean exemplifies it.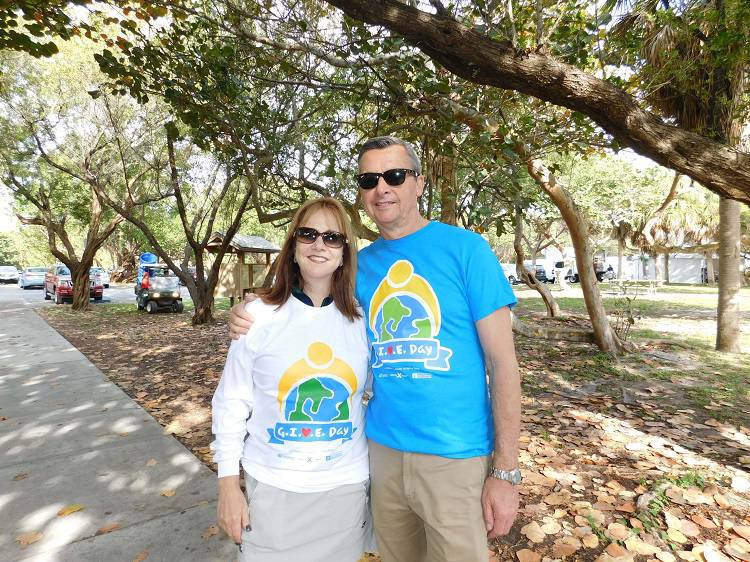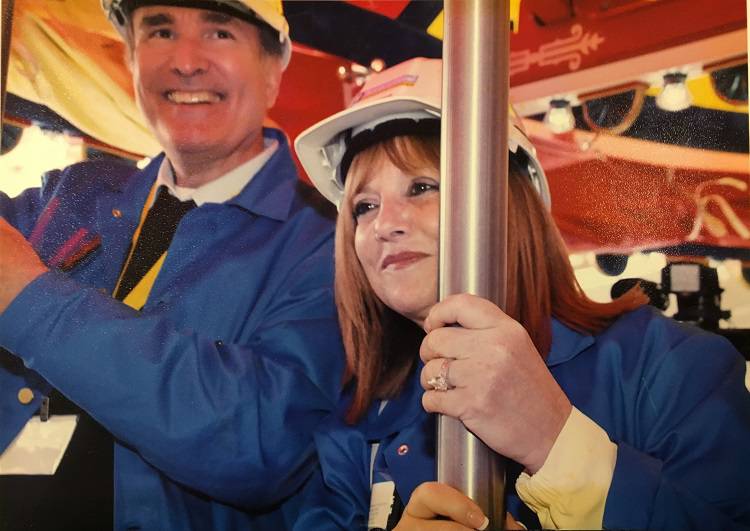 Goals for a Great Future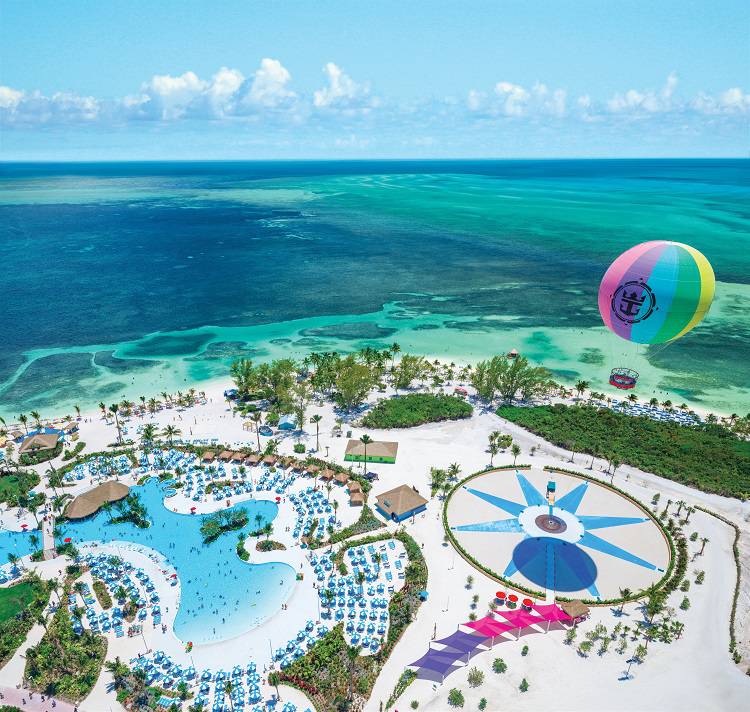 As they continue their glorious journey, Royal Caribbean has a plethora of ideas to implement for a better future. They plan to widespread the business by growing their global footprint. They will continue to open new markets in China; they regularly introduce new ports of call to their portfolio. After the success of their Bahamian private destination, Perfect Day at CocoCay, Royal Caribbean is expanding that concept of Perfect Day Island Collection. Over the next few years, they will also be developing new Perfect Day destinations globally. In fact, the next one will be Perfect Day at Lelepa in the South Pacific.
They have six new ships and counting on order, including the first of an all-new ship class which is going to change the industry just as Oasis Class did. But beyond the ships themselves, is the holistic vacation experience. As technology continues to evolve and capture a lot of their daily attention, Vicki has found that people need experiences over things. People need to reconnect with their families, their friends and the people they love. It is sad that special things like family dinner are becoming a rare treasure hence, Royal Caribbean provides that platform to connect — and that's a beautiful thing.
Royal Caribbean is a forward-focused company with many award-winning products which motivates them to keep pressing ahead to better their services so that they can out-wow themselves in the process. Their vision is to never be a cookie cutter brand, producing the same product over and over. But rather, to keep innovating as they introduce new, exciting ships, or make enhancements to their existing fleet.