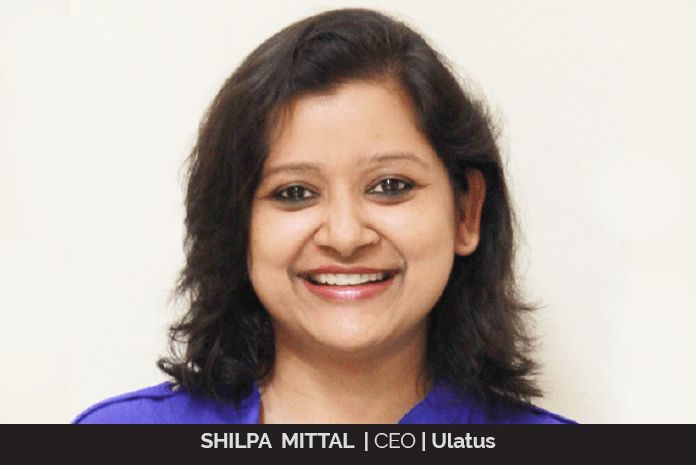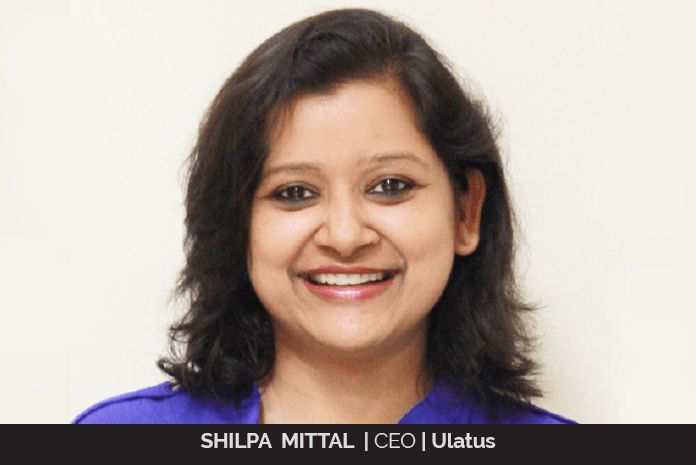 You will be surprised to witness how wonderful your journey can be when you trust your effort. Shilpa Mittal, CEO of Ulatus, too was amazed to see how inspiring her career path turned out to be. The idea of being an entrepreneur always intrigued her, however she was not sure about the path or direction she had to choose. Shilpa was strongly driven by her passion to excel in all that she did, which paved her way into the language solutions industry, giving her the merited success, she desired and worked hard for. Today, Ulatus is a leading company in professional language solutions. Certainly, Shilpa faced her share of ups and downs in her entrepreneurial journey, however her passion and dedication to be a leader, encouraged Shilpa to make it on her own through it all. We are honored to share her success story as an inspiring read for every budding entrepreneur and aspiring businesswomen.

The Initial Challenges of a Startup
Challenges are a part of every startup and these challenges are learning lessons that are a value-add to the success of every growing company. Likewise, Ulatus too faced a few roadblocks that only helped them grow. The most challenging hurdle was hiring the right people with the right attitude. Language translation isn't an established industry in India, hence gaining the readymade resources was difficult. They had to hire raw talent and then train them about the industry right from scratch. Another setback was that initially, the industry know-how, the processes, the success formula wasn't very clear since successful language companies in India at the time was a completely new concept. Hence gaining recognition and making people understand the importance of language solutions was a task. Despite every challenge Shilpa was determined to excel in every task she undertook. So it was all about figuring out everything on your own and moving forward by learning from your own mistakes. With this optimistic approach she kept going strong and gradually overcame every hurdle with the right solutions.
The Services and Current Position of Ulatus
Ulatus is a language solutions company that specializes in language solutions for over 50 languages. They go beyond translation to localize so that a brand's message can be understood in the target markets. Their services cover a wide range of products that include life science localization, book translation, game localization, e-learning content, software localization, website and marketing localization. Ulatus also covers almost all industries that include Medical and Pharma, IT Services, Real estate etc. However, summarizing what they offer in one line: "the ability to reach audiences anywhere in the world in the language they understand".
Ulatus is one of the leading language solution providers in India today. They have made it easier for businesses to expand their reach in countries that do not speak their language. They have achieved this while keeping translation accuracy consistent, improving TAT through technology and reducing costs. Their latest advancement, for instance, is the GlossaryX360® which is a smart tool that automatically detects terminology in source files and suggests them to the client and translators. This has been found to be useful in improving the quality of the translation and reducing the overall time spent on a project.
Led by Passion, Driven by a Positive Attitude
Shilpa Mittal is a leader who decided to follow her passion and was determined to stay out until she achieved her goals. As a student she was great in academics and found herself excelling in it all the way through graduation until she acquired her certification as a chartered accountant, in which she was an All-India rankholder consistently. This made it easier for her to enter the corporate world. Shilpa was fortunate to be associated with some prestigious organizations like Citibank, HSBC, and Morgan Stanley that added to her industrial experience. However, despite her phenomenal success in the corporate world she always felt there was a longing to achieve something on her own which was the spark that ignited the founding of Ulatus.
As the CEO of Ulatus, Shilpa must be involved in area of business. From defining the product, to client satisfaction as well as the overall management, HR and culture of the company, she oversees all the operations to ensure smooth functioning. "Despite how tiring it might be sometimes, there is a lot of satisfaction in taking something to the next level and I'm happy I've been able to do that with Ulatus year on year. It's hard but at the same time very rewarding.", Shilpa, shares.
When it comes to maintaining a balance between her personal and professional life, Shilpa makes a conscious effort to strike that. Whether it is achieving the next big success for Ulatus or attending to her three kids at home, Shilpa does not feel like she must compromise one for the other. Shilpa realizes that there are always going to be challenges but if she gives herself the option to fail or succumb to an excuse then it would make things all the harder. "I enjoy my time while I'm at the office while ensuring I have enough quality time for myself and my family.", she affirms.
Her Vision for Ulatus
Ulatus is a leading brand worldwide, recognized by the Common Sense Advisory as being among the top 75 translation service providers in the World and the top 16 in Asia. It has also been acknowledged a place among the top 10 Pharma and Life Science Tech Solution providers. Ulatus offers a wide range of language and localization solutions to researchers worldwide. One of their major achievements is addressing the localization needs of the magnanimous Life Sciences' industry. They help launch drugs in foreign markets through active participation and roles in clinical trial translations. Ulatus also caters to pharmaceutical companies, medical device and biotech companies as well as CROs through regulatory submission translation and linguistic validation. Website localization, book translations, and game translation are also some important services they offer.
The company's philosophy of assistance to researchers and businesses is very clear. They want to be known as facilitators of communication over a global audience – they want to conquer the language barrier preventing effective research and development reach a global platform and businesses from scaling up because of inability to reach and tap their local markets. In all solutions that Ulatus offers, there is a great focus on two important aspects—quality and technology. Hence in short, they want their clients to continue to entrust them in helping them going global. Ulatus also wants to explore lots more on the technology front.
To achieve this huge vision the team of Ulatus must be motivated and have a positive approach. What keeps the employees motivated is their unanimous minds. They are all in sync with the vision of success. "It's the desire to get there that drives us. We're also motivated by the energy of each other and trust the people we work with to get us over the line every day.", says, Shilpa Mittal, a leader who is proud of her incredible team.
The Growth and Future of Ulatus
Ulatus has always looked for opportunities to try new things and yet stick to the book for growth. Their focus has been to ensure quality first before anything else. This has created a stream of loyal clients on which the foundation of their growth can and has been built. Ulatus started with the academic markets in Japan where there was immense potential all those years ago. Since then they have expanded to 8 countries worldwide and have served clients in over 100 countries. They have been able to crack markets where others have not entered, and they have also gained recognition in several places along the way. Ulatus' growth strategy, simply put, has been "to be the best at what they do and always try to offer more for less."
Ulatus' aim is to be the most recognized and trusted language solutions company for many language pairs. Globally, Shilpa and her team want Ulatus (www.ulatus.jp) to be the first choice for clients seeking translation service across industries. "Achieving this will take a lot of work and patience but we're currently focused on quality and our dedication to client satisfaction. We've been growing steadily over the last couple of years and we expect to do even better in the years to come. Blending technology with quality has worked for us so far and we will continue to do that in times to come more efficiently ", Shilpa asserts.
Shilpa always knew she was built for greater heights. She was convinced that she needed to expand her horizons to find her potential and she did. She is a leader who is rich in mind and she refuses to believe that something is too difficult or impossible to achieve. Roadblocks are not something that can obstruct her success because she believes roadblocks are only in our minds. With positive mind and inspiring personality, Shilpa Mittal's story encourages every woman to not settle for anything less than what you deserve, and you deserve more than you know.