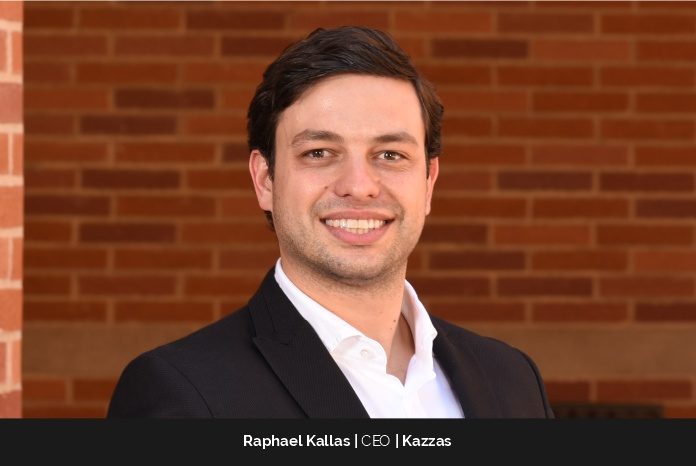 A first property is a big step, and the more facilities, the greater the chance of everyone conquering theirs. With the purpose of helping to reduce the housing deficit in the city of São Paulo, Raphael Kallas, CEO at Kazzas, is leading the firm to make the dream of many owning a reality come true with residential developments at affordable prices, without giving up quality. With a focus entirely on the economic segment, the company offers projects that allow access to the realization of the dream of owning a home.
Raphael has led Kazzas from where it started as a brand to becoming its own company. The first independent project, Residential Parque da Serra, in São Paulo, was carried out in partnership with an American fund. He says, "The acceptance was so great that we saw that we did not want to compete in retail, but to make properties of economic standard, but premium, with superior quality."
Raphael oversees every operation, from land acquisition to product development, to construction of the building, to selling the apartments. He visions to expand the company reach to California as he sees there is a big opportunity to fill up the gap for affordable housing.
The Inception Story
Kazzas, a company of the Kallas group, was born in 2016 with a focus on sustainable, high-quality residential developments at an affordable price. "We started operating in 2016, but only in 2019 did we take on a life of our own", says Kallas.
Raphael Kallas states that the team did a study to understand what is most and least valued by residents. It noticed that game rooms, for example, have little use, while party rooms are more used when the use is extended to outdoor common areas.
Co-working, delivery space with fridge and oven to keep food warm while the resident doesn't go down, pet space, solar panels to reduce energy consumption in common areas, vertical garden-so everyone can plant and harvest -, electric bikes ready to go. To be used by families, are just a few examples of common areas delivered by a construction company in São Paulo.
According to Raphael, at first glance, it may seem that the company is talking about a luxury building in a busy neighbourhood in the city of São Paulo. But not as the description above is of a development with 40-square-meter apartments in Cidade Ademar, in the south of São Paulo. Raphael shares, "It will be delivered at the end of 2022 by the developer, Kazzas, from the Kallas group, fully equipped according to the needs perceived by the company during the pandemic." He further explains that the strategy worked. A few weeks after the launch, the venture had 65% of its 184 units sold. "It was our first venture developed based on a new concept", explains the executive.
Vision for Offering Exclusivity
 To balance the cost-effectiveness of real estate, Raphael started to focus on four pillars: sustainability, customer concern, quality and innovation. "As we buy in scale, we build cheaper and with higher quality than the properties of the Casa Verde and Amarela Program, for example", says Raphael. He also adds that Raphael also follows certain standards, such as building units of approximately 40 square meters on land of at least 3,000 square meters, where it can build projects with a condominium-club concept. Clients are usually young couples aged 25 and over who want to live close to subway stations.
Leading with Innovation
Raphael believes that investments in innovation also help the company to optimise costs and deliver work more intelligently. To prospect land, for example, in addition to using market research, Kazzas invests in face-to-face visits and drones to get a macro view of possible opportunities. "Our focus is Greater São Paulo and adjacent cities, such as Osasco, Carapicuíba and Taboão da Serra, but occasionally we build in specific cities, such as Santos and Guarujá, on the coast of São Paulo, where there is also demand for housing with our profile", says Raphael.
The company also bets on platforms with building information modelling (BIM) — a software that allows teams to work collaboratively, making projects not only compatible but also more accurate and less susceptible to errors. Another bet is virtual tours in 3D and augmented reality, which "transport" buyers into apartments and common areas during construction.
Stepping towards Future
The numbers shared by Raphael indicate that Kazzas is on the right track. In 2019, the construction company launched two projects, 700 units and ended the year with 190 million in general sales value (PSV), which represents the sum of the potential sales value of all units in a project. In 2020, despite the pandemic, the expectation is to launch eight projects with 1,800 units and accumulate PSV of 640 million reais.
 "We are planning to launch 23 projects, which will represent 2 billion reais in more than 10,000 units," anticipates Raphael. The goal is bold but does not intimidate the construction company. He claims that the company has a great legacy. The team and the company are prepared to revolutionise the economic market.