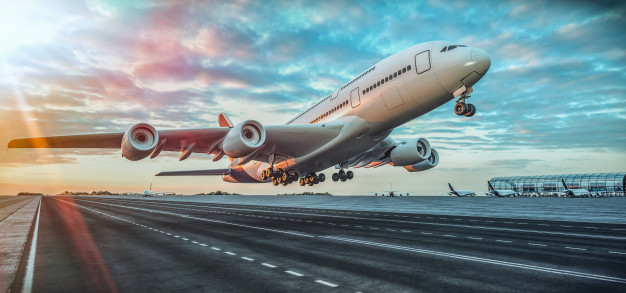 The southwest is the world's largest low-cost carrier airline, founded in 1967 and headquartered in Dallas. Southwest Airlines flies to around 100 destinations with 41 US States flights. Most of the routes of the southwest are domestic. The airline also has international flights in some places like Aruba, Bahamas, Belize, Costa Rica, the Dominican Republic, Jamaica, Mexico, and Puerto Rico. Southwest also flies to smaller airports in major cities to reduce the costs. As it is famous for its low-cost carrier, they also have a baggage policy. Southwest baggage policy includes the following things mentioned below:
Carry-on-baggage: Carry-on baggage includes only one bag and one personal-type item. The carry bag dimension for southwest baggage is 10x16x24 inches. The personal-type item includes a camera, laptop, purses, briefcases, etc.
Checked baggage: They allow only two pieces of the bag on one ticket. In the southwest, baggage policy maximum weight for checked baggage is 52 pounds, and the size is 62 inches for one bag only. Checked baggage under the southwest baggage policy will be protected and is subject to inspection. No passenger can carry any self-defense spray under the southwest baggage policy.
Oversize/overweight baggage: For an item over 80 inches, it will be charged with $ 75.00. The $75.00 will be taken when your bags are both overweight and oversized. The item over 100 pounds must be shipped as air cargo. Any passenger cannot use Southwest Airlines cargo unless classified as a shipper.
Sports equipment: Only few sports equipment might have an applicable fee under the southwest baggage policy.
1 personal item for every passenger is fee free.
1 carry-on item for each passenger is also fee free.
Pets: Small vaccinated cats and dogs can also travel with the passenger in a cabin under the seat. Southwest only allows one carrier at a time with one passenger.
Pet Fare: Southwest airlines charge $95.00 fare each way per pet.
Requirements for pet carrier:
Only one pet carrier is allowed on one passenger ticket under the policy.
One pet carrier includes any two pets of similar species.
The pets should be inside the carrier and able to move and stand inside that carrier.
Pet must be safe all the time inside the carrier like on boarding time, in the gate area, and in deplaning time. They should not come out of their carrier during the flight.
The carrier of the pet will be safe, leakage-free, and ventilated.