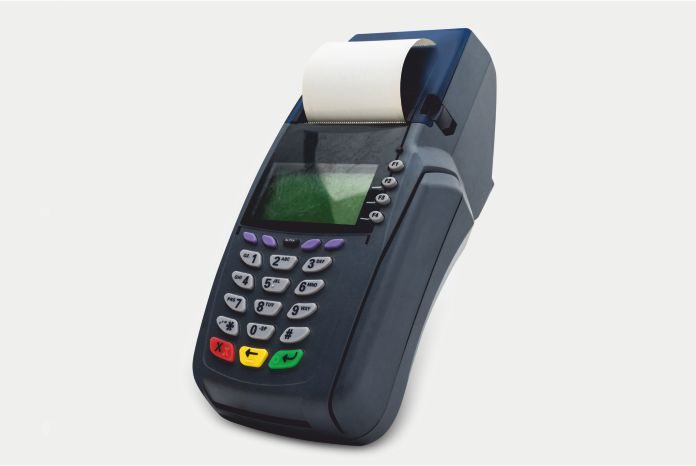 The point of sale is the process when a transaction takes place. This doesn't simply apply to cash registers; it also applies to online carts and checkouts. Payments made via a card reader on a smartphone or tablet, as well as transactions conducted with QR codes from payment providers like PayPal, is also eligible. Also, sales tax is generally computed and charged at the moment of these transactions.
Here are five types of POS systems that are evolving, and how using them, your company can stay ahead of the curve.
Mobile POS
In current time, customers are moving away from cash, therefore businesses should consider taking mobile payments. Customers prefer to pay using credit cards and mobile wallets rather than cash. According to Finance Magnates, by 2025, 75% of all transactions will be cashless.
Since businesses can collect credit card payments from anywhere with an internet connection, customers have greater control over how they pay with mobile POS systems.
Businesses may not need to rebuild their equipment or undergo extensive employee training to begin accepting mobile payments, depending on the system. Customers can pay directly from their smartphones or by using a POS scan with mobile credit card processing services, which use a credit card reader attached to a smartphone or tablet with the necessary mobile app. While mobile wallet providers and loyalty mobile apps let customers pay directly from their smartphones or by using a POS scan.
Shared commerce
A company's growth can be accelerated by moving its activities online. Businesses previously had to run data from their e-commerce platforms and physical point-of-sale systems. You'll need to import both findings into a spread sheet, accounting system, or other reporting programme to run a report. Businesses, on the other hand, may save a lot of time by automating the process using shared commerce POS solutions.
Shopify's POS system is one e-commerce option. It works with Shopify's iOS and Android apps to track both online and offline transactions. The Shopify POS synchronises financial and product information in a unified dashboard, eliminating the need to manage two sets of inventory and payment systems. With this, you'll get instant access to real-time data and customer insights across two sales channels, eliminating the need to run reports on numerous platforms.
Big data for SMBs
Huge data isn't just for big businesses with big expenditures for insight. Small companies can get access to sophisticated data from their POS systems at an affordable price. The use of POS data intelligence technologies isn't limited to the retail industry.
Toast is a restaurant POS system that streamlines "restaurant operations by combining POS, front-of-house, back-of-house, and guest-facing technology on a single platform," as well as allowing owners to "monitor restaurant sales, labour costs, food costs, and more in real time, at home, and on the go with powerful reporting capabilities."
POS + CRM
To assist businesses, improve sales and income, new POS systems connect real-time transactions with CRM solutions. POS/CRM connection allows you to understand which customers are driving your sales and whose loyalty is worth pursuing, whereas prior POS systems could only give basic data about consumer behaviour (if they supplied any).
Sellsy, an online CRM and invoicing software, is one such option. Businesses may build customer data, CRM activities, and email marketing lists directly from their POS tills thanks to its POS connection.
IoT and POS security
The internet of things (IoT) – the interconnection and communication of devices, networks, and physical items through the internet allows POS systems to be linked to front- and back-end operations like as CRM, accounting, and inventory management. As a result, POS systems are subject to data breaches and hacking.
Cybercriminals had been targeting POS systems to collect consumer and credit card data by distributing malware through internet-connected devices. This also has been observed by Department of Homeland Security's United States Computer Emergency Readiness Team, which has issued an alert and best practises guideline in 2014 related to this subject.
Using strong passwords, ensuring you have the latest POS software updates, installing a firewall, using antivirus programmes, restricting unauthorized internet access and disabling remote access to POS systems are all recommended by US-CERT as ways to protect POS systems. Your POS system supplier should also have the necessary security and compliance measures in place as part of your service-level agreement.