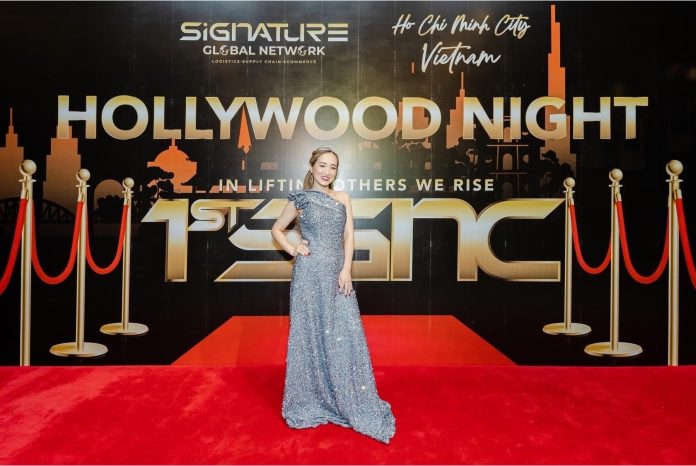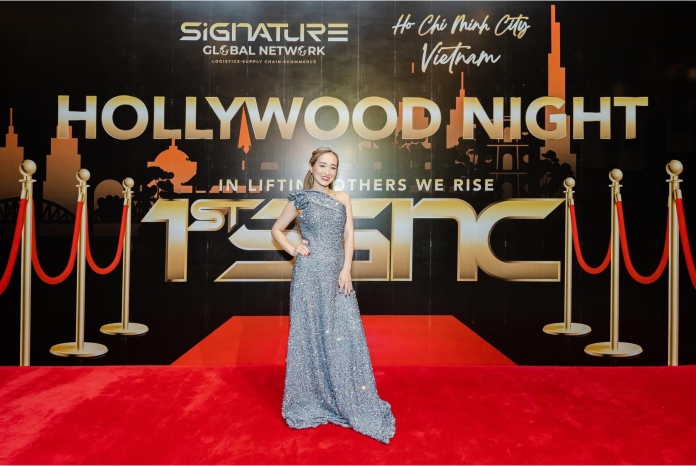 Kristy, the founder of SGN, has managed a very successful first conference for SGN – Signature Global Network:  www.signaturegln.com. While Kristy's next book – < The Joyful Leader In You >, is launching by the end of March 2023. It is a great example to show Ms. Kristy's joyful leadership skills.
She started to plan this event at least ten months ago once the company was launched. It took her so much time and energy to put things together, from gathering different teams to planning every detail to turn dreams into reality. It wasn't easy at all, but she made it. It, once again, proves that "Nothing is impossible to a willing heart!" It demonstrates Kristy's goal-driven and achievement skills.
Click here to watch SGN story with Kristy: https://youtu.be/ied7FTl6F8A
Kristy has gathered about 58 worldwide member attendees and business leaders in the logistics industry. Most have more than one to two decades of experience and are successful leaders and entrepreneurs.
On 3rd February, SGN President Kristy and SGN hosted its welcome cocktail party at the rooftop of Caravelle Ho Chi Minh. Although it was most members' first time meeting each other, Kristy managed to make everyone feel welcome, and they had great fun together. Members dressed up in the 70s/80s style.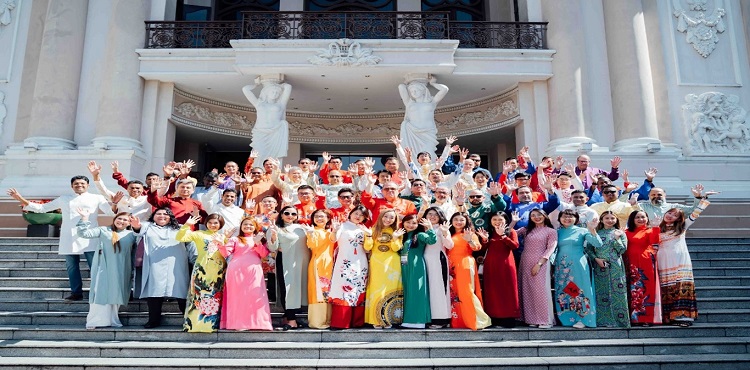 On 4th February, SGN – Signature Global Network PTY Ltd and its founder Kristy Guo officially commenced their annual conference, the first among all global network logistics conferences of 2023. The opening of the conference video can be replayed here: https://youtu.be/11gXGgKs3nE4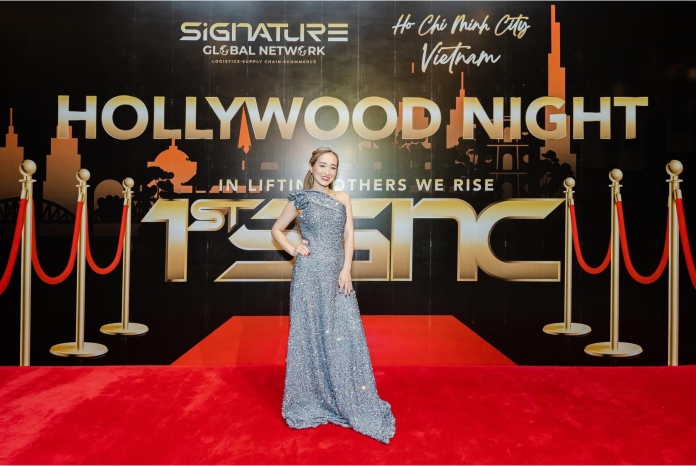 SGN Network founder and president Ms. Kristy invited their board committee members 2023 to the stage, cutting the ribbons together.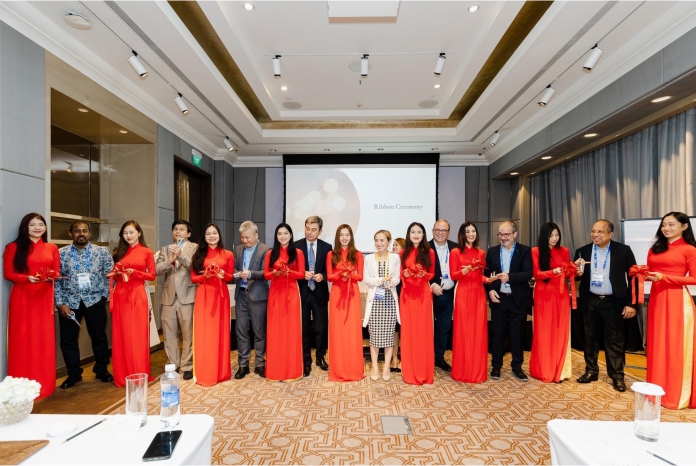 From 4th to 5th February, SGN has run many professional and productive one-on-one meetings for its members. They are not just building up business partnerships but also life-long friendships.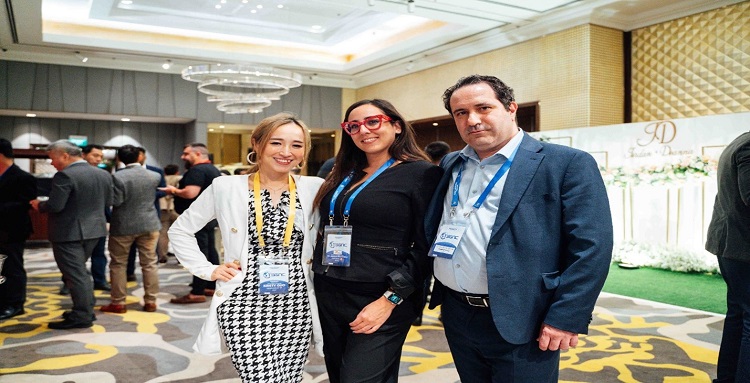 On 5th February, the SGN crew had some traditional Vietnamese dress-up fun. Local Vietnamese people and tourists were amazed by this view- a group of worldwide international leaders wearing traditional Vietnamese costumes. What a scene!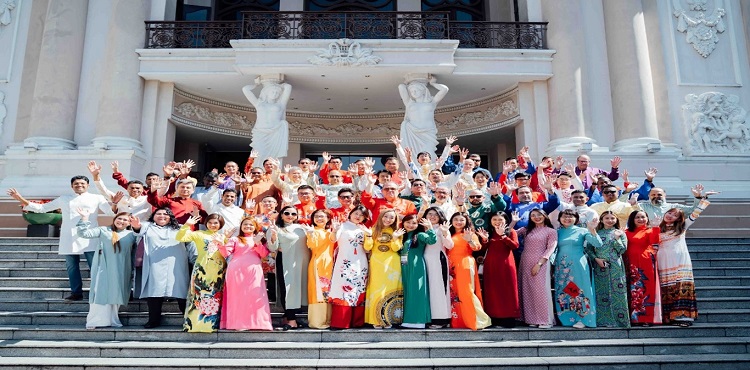 There's power in unity, and Ms. Kristy is the best one to gather that unity. Every part of the conference was perfect, according to most attendees, and the best of all was the fantastic Hollywood theme award night. The winners' name lists are published on SGN's website:
Every single person had great fun. SGN and Kristy have received overwhelming thankful messages from all attendees. Some of them are as below:
Such a fantastic group of people you have on board, Kristy! You and your team did an excellent job! Looking forward to the next one 😍
Gavin Trapshah
Managing Director
Alien Logistics Sdn Bhd – Malaysia
Excellent three days with all of you …lots of fun and joy well as business…we are proud to be part of this great team.
Turgut ERKESKIN
President
Genel Transport -Turkey
We are leaving the hotel. Thank you, Kristy, and all the wonderful folks in SGN. It was indeed a memorable few days. We look forward to working with all of you soon. Until the next time. Goodbye, and stay Blessed!👍🙏🥂
Douglas Bertram Gozmao
Managing Director
GLOBE TREKKERS LLC – UAE
Awesome conference! The best in my life!
Simon Cai
General Manager
CIMC – China
Thank you all for the wonderful memories. So well organized. Well done, Kristy 👏
Ian Davids
Managing Director
International Distribution & Transport Ltd -UK
Hi everyone. This is Jo of OCL Korea.
It was really nice to meet you all 😍and now have to depart from SGN because I have a very important event today. Otherwise, can't see you all guys in the future again. 😜
Thank you all for your time with me in HCM.
Btw please watch the Gangnam Style video again and let's dance together at the next conference. 💃🏻🕺
Jo
Managing Director
OCL Korea
Everything was a wonderful experience beyond my imagination and I learned a lot from you all.
If you need assistance to/from Japan, please contact us at any time.
We, APEX are more than happy to cooperate with you.
Love SGN, Love you all.
Arigatou gozaimashita!!
Takeshi
APEX International Inc- Japan
Hey sweet Kristy , conference, all party was well organized, it was awesome ❤️
Salim
Managing Director
Fast transport carrier Pvt Ltd – India
And much more… …
View more on our website and social media channels.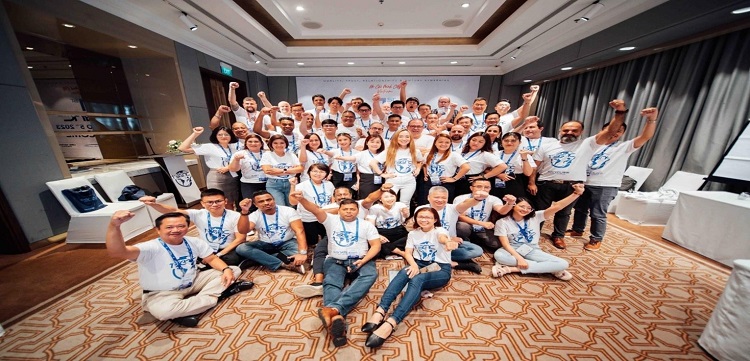 What a great success! Well done, SGN!
Contact SGN at sgnenquiry@signaturegln.com and apply for membership by emailing sgnmembership@sgnaturegln.com