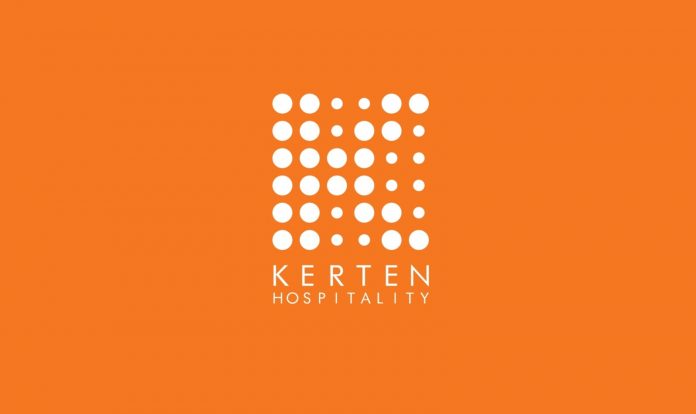 12 September, 2021, JEDDAH: The House Hotel Jeddah CityYard, part of Jeddah's first lifestyle destination City Yard – a vibrant and connected community home to upscale gourmet venues, community events and entrepreneurial networking – is opening next week in the city's trendy commercial hub – Al-Rawdah.
The House Hotel is a Kerten Hospitality luxury boutique hotel brand known for its distinctive properties that tell a story. Marrying art and culture with a blend of classic and contemporary styles, this collection of hotels offers guests boutique luxury experiences tailored for each property.
Maria Bou Eid, GM of The House Hotel Jeddah CityYard, said, "We are thrilled to be opening our doors for our first guests very soon. Our team is ready to share a taste of the real authentic hospitality and personalised experiences in our lifestyle hotel, which is also part of such a dynamic mixed-use destination curated by our visionary owners – that now offers experiences to stay, connect, dine and have a place to be inspired. This will be the space where interaction between local and international guests will come naturally creating memories."
The 114-roomkey hotel will be the focal point of the trendy City Yard complex – Saudi Arabia's first mixed-use lifestyle hub in the city's upmarket district making its mark as a luxury design-led hotel connecting guests and residents, offering luxury and soft touch hospitality. The hotel venue is part of the vision of Pure Houses, City Yard owners, to bring transformative brands together that build a destination and create an opportunity for entrepreneurial networking, local community and pop-up events. The purposefully-built lobby staircase will not only be a place to socialise, but to also meet others over coffee and Arabic dates and to practice people-watching.
CityYard is at the heart of this brand new, urban and entertainment center in Jeddah. The Plaza is where guests and residents come together to enjoy a hand-picked collection of regional, local and entrepreneurial restaurants and lounges with a busy event and entertainment calendar designed for people to connect in a meaningful way.
Other property highlights include a Baker & Spice Restaurant – an award-winning food shop and restaurant fo­cusing on artisan food that will provide innovative in-room dining, serving breakfast at any time throughout the day. An authentic all-day Saudi breakfast concept will be another culinary gem at the Plaza where diners will be spoilt with a variety of options, such as Akiba Dori – the place where Japanese Street Food meets Tokyo Neapolitan Pizza, Kumar the place to sample sumptuous Indian cuisine and Alsayed – one of the oldest fish restaurants in the Kingdom, that offers a culinary trip into the local tradition, in addition to the well-known Burger Boutique and Leclair de Genie Café offering gourmet French food – to mention some of the food outlets in the venue.
A private pool area surrounded by real Olive trees will show a glimpse of Jeddah's view. Food markets, pop up retail, weekend organic markets and entertainment activities, music and art festivals will add another layer of leisure to residents and visitors in Al Rawdah.
— THE END —
About The House Hotel:
The House Hotel – Luxury boutique hotels for travellers 'in the know'
The House Hotel is an award-winning and rapidly expanding luxury boutique hotel brand with a global reputation for quality and individuality.
In line with Kerten Hospitality's commitment to supporting and enriching local communities, every House Hotel is distinctive, tells a story, and has a sense of place. It is the ideal hotel concept for owners looking to transform landmark or heritage buildings into boutique destinations for discerning travellers.  They celebrate local culture in ways that are brought to life by a team of predominantly locals for whom genuine warmth and hospitality is a priority.
The brand is expanding into new markets with properties currently under development in Egypt, Georgia, Kuwait and Saudi Arabia.
For more information: www.househotels.com
About Kerten Hospitality:
Kerten Hospitality (KH) is a mixed-use and lifestyle operator managing and operating hotels, branded residences and serviced apartments, and workspaces, transforming destinations through impactful collaborations both with its own and other Food & Beverage, Retail, Art and Wellness brands with a focus on building B2B and B2C Ecosystems, and unique community-centric destinations that empower entrepreneurship and economic growth.
KH manages a portfolio of 11 owned brands including Cloud7 Hotel and Residence, The House Hotel and Residence, The House Residence, Ouspace – a collaborative Social Hub and fully-serviced offices concept. KH has a suite of in-house designed Food & Beverage offerings and employs and collaborates with world-renown Michelin chefs.
The international hospitality group's pipeline currently includes 4,050+ keys, and some 20, 000 sq. m of collaborative workspaces, and a suite of developed in-house F&B concepts in projects across the Middle East and North Africa region, Europe and Eurasia.
www.kertenhospitality.com
LinkedIn: www.linkedin.com/company/kerten-hospitality
Instagram: @kertenhospitality