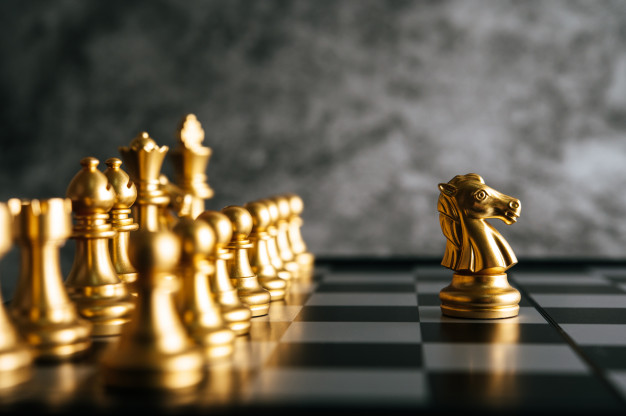 An effective leader must know what he wants to achieve. He/she must have a power to accomplish a task together as a team in the shortest time possible. A goal to a sports person is to win the race amongst other competitors. For a leader, leadership goals are not so straightforward.
Leadership goals
First goal a leader should set is to reach a set of objectives. One must create a measurable target for self and the team so that everyone can collectively work towards it. Plot the most efficient course possible and measure your own effectiveness as a leader.
Second, keep your team happy and in shape – Being in charge means taking responsibility. It is the responsibility of the leader not just to ensure that the work is being carried out well, but also take care of the well being of those under you. Where the team can feel happy while accomplishing the task is a successful team overall.
Thirdly, to grow and develop the team – whether it is world leadership or leading a nation or a small team at work. Simply keeping the ship afloat is not the best quality of a leader. The leader should also have their eye on the bigger picture and know how to grow the team on an individual level and as a group. Investing time and money on new ideas. Thinking as a parent. Giving better opportunities to the team – are some of the other essentials a leader must possess.
Why are leadership goals important?
Leadership goals let the team and its leader know what lies ahead and what must be achieved. Setting leadership goals for oneself allows the leader to measure how well he/she has fared in the task assigned to self. Failure of the team is the failure of the leader. She/he were put in a position to lead, to look after the team and to have foresight. A leader is selected based on essential qualities that he promises to own. The team places its confidence on the head of the group. Failure of the team therefore, is essential the failure of the leader – failure to lead, to navigate and to prevent the failure itself.
Proper execution is the key to succeed
Leaders fail not because they are corrupt or incompetent; they also fail because they take the teams to the wrong objectives. What's crucial – the right goals for the right reasons. It does not matter what one knows – execution is the most important. Excellent execution takes place when objectives are set and the key results are measured – individually and of a team. Did I do it? Did I not do it? It's that simple. This works for organizations, teams and also for individuals.
How do you set leadership goals the right way?
Transformational teams always know the answer to the most crucial whys. And it is the responsibility of the leaders to answer the whys for them. They combine their ambitions with their passions and purpose and develop a compelling sense of why.
A compelling sense of why can be the launch pad for the objectives of a team.
An objective for a team must be:
Significant
Concrete
Action oriented
Inspirational
People with passion can change the world, but..
If you are passionate, but there is no correlation between your mind and emotion, it means nothing. If the people on your team are not emotionally invested in your goal, you can motivate them with money, but your goal will still fall flat on its head. This is because great achievements take place not just due to logic, but because the right emotions are at play and is driving the entire show.
How we meet our objectives?
OKR – objectives and key results. This concept is seen mostly in corporate. But this is not just for bonuses or hikes but for a higher purpose.
Carefully choosing the right objective and sticking to it till it is achieved can take years. The right metrics, the right objectives and the key results is what Google CEO Sundar Pichai adapted to achieve his long term goals.
Steve Jobs giving us Leadership goals
Steve Jobs is not known to be the most likable person by the people he worked it. He was considered to be abrasive by those with those associated with him. But what he lacked in soft skills, he compensated in inspiring and leadership. Leadership needs to start with a vision. In order to walk a journey of a thousand steps, the first step seems so small. A leader is someone who looks at this one step as a step closer to the goal and makes sure the whole team knows it and believes in it. Steve Jobs in his own words once said the vision needs to be reiterated to the team. "I do that a lot", said Jobs. A clear, achievable and persuasive vision, at that. A uniting vision in everyone's mind, be it a small team, a family or a large company allows everyone to move in the same direction.
Steve Job was a great leader and an effective leader because he believed anything was possible. He believed and made known to every person he met that Apple as a company and they as employees could change the world. There was no disparity between his the words he spoke and the actions he took. This is what built his trust with everyone he met. A true leader inspires and that is exactly what Jobs did. And once you have met such a leader, you like the employees of Apple, would go the extra mile and take extreme measures to make dreams a reality. The ones who have interacted with him reminisce that there is no one like him.
Jobs spoke in larger than life metaphors. He spoke of "survival", "war" and "mortal enemies". These are not words one usually hears from tech giants. But these are relatable to most human beings who have seen, heard or participated in a war. This is what got Jobs' employees emotionally invested in him and his company.
Creating an enemy – he always had an enemy, an antithesis that got people riled up and emotionally motivated to achieve more than that was realistically possible. This is what got people working harder for him. Simple words, jet fueled with metaphors, a looming enemy, and emotionally charged words – his speeches were a driving force. Most corporate companies can make use of them even today. The best and most amazing part of this all was his honesty and belief in every word he spoke. Those were not words written to be delivered as a speech but a saga of his own heart and being. When he delivered such a speech, people sensed how much he really believed in the words he spoke and heard the truth behind them.
Conclusion
Leadership goals may vary from leader to leader, but the crux lies is motivating and inspiring others while getting the work done.