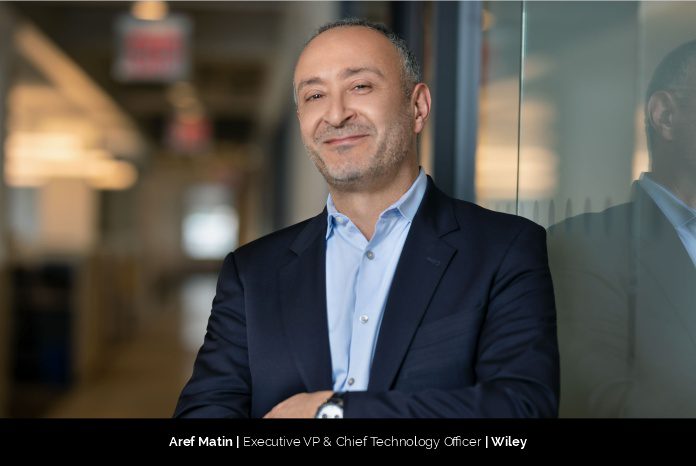 COVID-19 has accelerated trends that were steadily emerging in the education landscape over the past few years, including the need to move education online and make it more affordable, and the need to help people rapidly gain the skills they need to succeed in the jobs of tomorrow. Wiley – a leading global publisher of education and research – has built its strategies around these trends with a strong technological backbone.
The publishing giant delivers content, services and platforms by leveraging the use of analytics, AI, machine learning, DevOps and automation. With the use of these technologies, "Wiley is able to improve its time to market across a wide range of products to deliver smart, adaptive and efficacious content to our researchers and learners globally," points out Aref Matin, Executive Vice President & Chief Technology Officer.
Aref believes this is a pivotal time for research and education, as both industries adapt in real-time to warp-speed change. As a global leader in both, Wiley is driving technological change and bringing innovative products and services to better enable the success of learners, educators, universities, librarians, and corporations around the world.
A unique journey from print shop to global leader in Research and Education
Wiley was established centuries ago, in 1807, as a family-owned print shop in Lower Manhattan. The print shop became a bookstore; the bookstore became a publisher; and before long, Wiley was publishing literary giants like Melville, Poe and Dickens. The company shifted its primary focus to nonfiction, STEM and applied knowledge in the 1900s to help drive the technological revolution. It became a leading publisher of education resources, as the Wiley family and company leaders understood that education is critical to the advancement of society.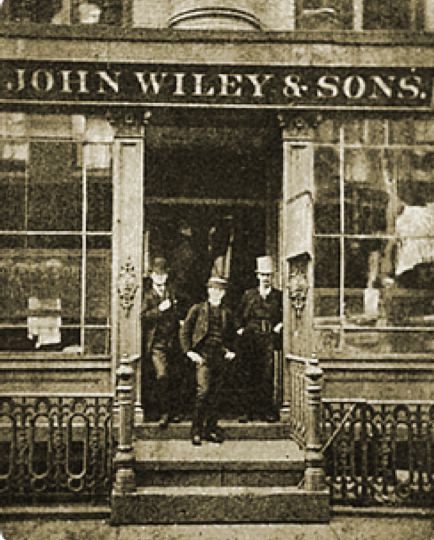 With the dawn of the digital revolution, "We leveraged technology to add powerful tools, platforms and services that speed the development and increase the impact of knowledge so that we could enable more people, in more places, to have a greater effect in their lives," shares Wiley's Chairman of the Board, Jesse Wiley.
Today, Wiley is a modern, global enterprise with more than 7,000 colleagues around the world dedicated to driving the world forward with Research and Education.
Jesse goes on to make a point that technology is a big enabler of their mission. "As a company with a history like Wiley's – a rarity in today's tech world – our team takes the long-view; we listen and adapt to the needs of the market. In 200 years, we have remained anchored in our mission to advance knowledge and learning, while continuing to evolve with our customers and partners," says Jesse.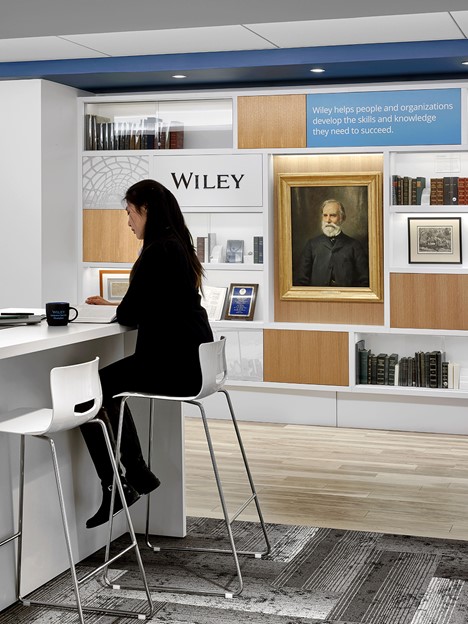 Wiley's success, according to Jesse, is a result of purpose, adaptive innovation, impactful performance, and a strong people-centric, values-based culture. The company's past gives the team a foundation of insight and experience on which to envision and build the way forward for research and education – ultimately, to build a better, more informed, and more equitable future for everyone.
Continuing to accelerate growth and innovation to drive impact
Wiley currently has strategic technology centers located in Sri Lanka, Russia and Brazil serving its internal and external customers 24/7/365. Although Sri Lanka is the company's newest center, it is the fastest growing one. "We have been busy improving our user experiences, prioritizing data and analytics, and modernizing our systems – all framing ways we are driving innovation, and increasing the quality and value we bring to our customers. With a long history of adapting to disruption, Wiley is accelerating growth and innovation to drive impact in our communities and anticipate the future needs of our customers," the company's CTO, Aref shares.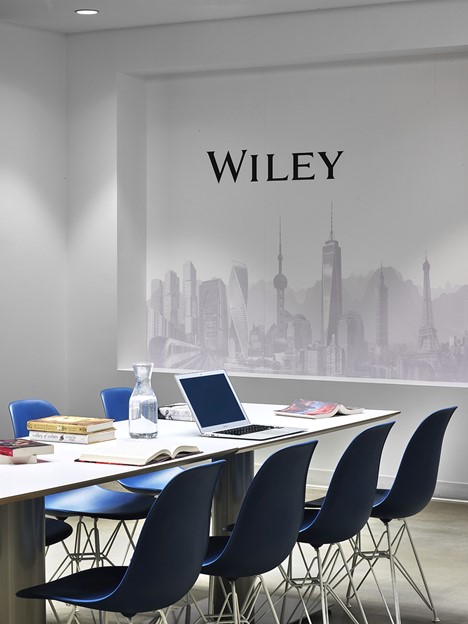 In Research, Wiley is attracting more article submissions, growing publishing volume and driving the innovative Open Access publishing models. Furthermore, the company also continues to pilot and introduce technologies that advance how scientific research is published, delivering greater value to researchers. Aref gives a recent example to prove his point – the company's publishing platform provider and subsidiary, Atypon, has recently piloted its interactive figures technology in the International Journal of Quantum Chemistry. Nearly half of the world's peer-reviewed research flows through Atypon's Literatum publishing platform; and interactive figures technology is helping create a truly digital and dynamic scientific article, specifically for online modality, giving researchers and the general public a faster, more hands-on way to learn and advance science.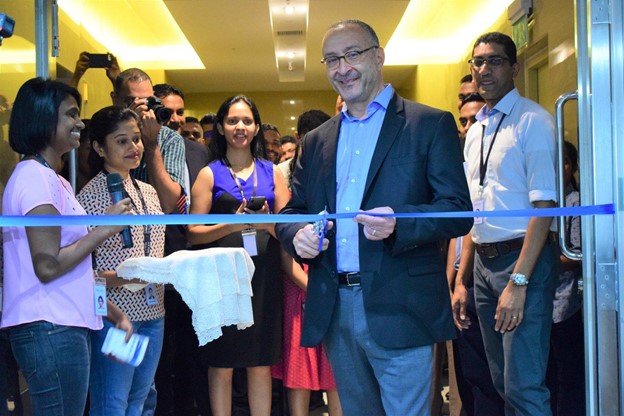 In Education, on the other hand, Wiley is tackling the digital skills gap head-on, with content, platforms, and services that are bridging the college-to-career gap with skilling and recruitment opportunities. In India, for example, the company's WileyNXT platform partners with universities across the country in high-demand job areas like IT, technology, data analytics, AI, blockchain and product management, and – utilizing a network of corporate hiring partners – places graduates in tech jobs at some of the world's leading employers.
Creating a flexible, agile culture by leveraging tech-enabled workflows
At Wiley, the team knows the future of work is now. "You can book a ride, order groceries and bank online – on-demand and with one click. We're striving to give our colleagues as seamless a customer-centric and digitally driven experience, so that they can focus on what they do best."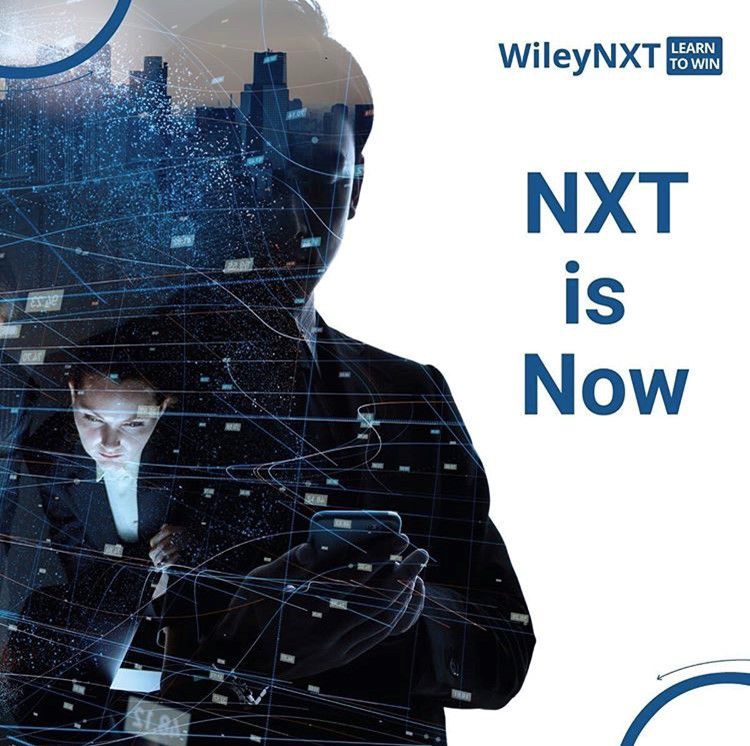 "As Wiley's leader of people and culture, my job is to enable and empower our colleagues to win at work and succeed in life. We're transforming the way we operate to do exactly that, and technology is hurtling us forward faster to achieve our goals," says Danielle McMahan, Executive Vice President and Chief People Officer, Wiley.
Like many companies, "We are exploring what the future of work looks like for our customers, and what a more virtual Wiley looks like for our colleagues," she continues. According to Danielle, Wiley has already begun to create a more flexible, agile culture by leveraging tech-enabled workflows, social collaboration tools, and their own products and services.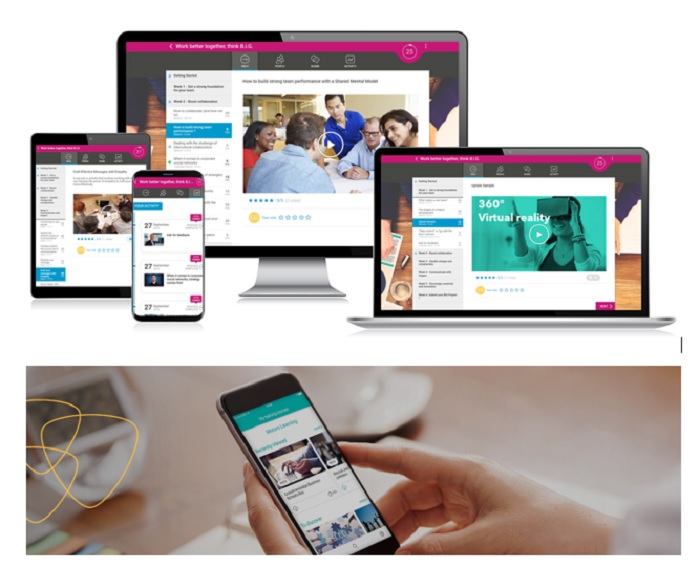 Additionally, the company is reimagining the recruitment process and onboarding for today's digitally connected and virtual world, says Danielle. "This month, we've introduced a new talent acquisition platform that uses predictive intelligence to help us attract, engage and identify the best talent, including making it easier for colleagues to apply for internal roles."
All of this work clears pathways for the company to focus on building an environment that is diverse, equitable and inclusive for colleagues, and more broadly, for customers and communities. "We're driving our DE&I efforts forward, and our technology capabilities are enabling us to move faster – building a more diverse talent pipeline, removing barriers, and opening equitable pathways to development and advancement," further adds Wiley's leader of people and culture.
Helping seekers of knowledge achieve their goals in new and powerful ways
In the last three decades or so of the EdTech revolution, the pace of change has continued to accelerate. In that time, Wiley has evolved from being a developer of great content to being a source of tech-enabled content, platforms and services that together help learners achieve their goals in new and powerful ways. Today, nearly 80% of Wiley's revenue is generated from digital products and tech-enabled services, and this continues to rise – a testament to Wiley's inspiring transformation.
Wiley is in a unique position because it is at the center of the ecosystem that powers the achievement of personal goals and career success. Across its businesses, Wiley helps higher ed institutions and leading employers envision and enable the future of education.
Prior to the pandemic, it was clear that the dial was continuing to turn towards online learning. COVID-19 has even further flipped the switch. Educators, learners, universities and corporations are turning to partners like Wiley to help them achieve their goals.  "The result for Wiley is that, across the company, demand for our digital products and services has grown markedly, says Todd Zipper, President, Wiley Education Services.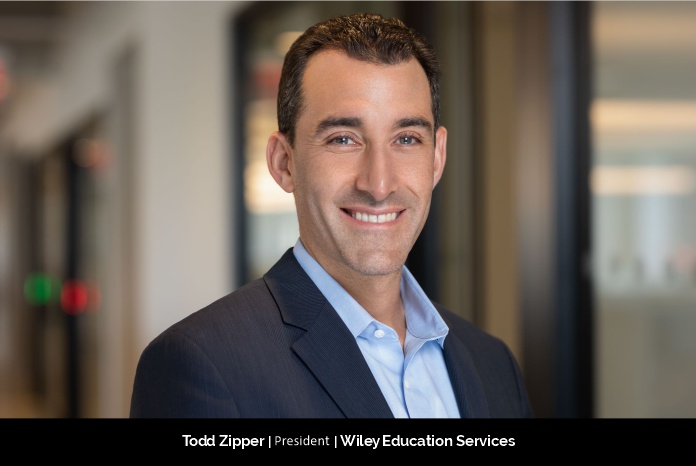 Wiley Education Services, for example, has signed multiple new partnerships this year – with universities including Wyoming University, Calvin University, Methodist University, University of New Haven, and La Trobe University in Australia – with plans to launch more than 45 online programs.
"We have also strategically acquired businesses like mThree, which is helping corporations build their technology workforce by recruiting, training and placing talent directly into jobs – fully prepared with the skills that they need to succeed. Wiley's mThree brings together all of our capabilities in education, bridging the skills gap by connecting high-quality education to real career outcomes," says Todd.
Committed to close the digital skills gap with sustainable online learning solutions
Todd believes that this moment has created a real reckoning for higher education – forcing companies, competitors, educators, university presidents, and policy makers to come together to improve the return on investment for education and clear pathways to drive better outcomes for learners. Wiley is rising to the occasion: offering affordable courseware, committing to closing the digital skills gap, and supporting universities with sustainable online learning solutions – not only to keep pace with the pandemic – but also to allow them the agility to continue evolving in ways that advance their mission.
As institutions recover from crisis mode and look ahead to the future, Todd suggests that we must replace the idea of online vs. classroom learning with a unified format that prioritizes outcomes. "OPM, or online program management, is a solution for a lot of universities and colleges, bringing increased demand for our various types of partnerships. Wiley has and will continue to innovate to meet the needs of universities and learners as they evolve," Todd further adds.
In an even more challenging labor market, people will continue to migrate to efficient, results-oriented and career-focused education to gain the degrees and online credentials that they need to get jobs, and Wiley will be there to help learners and institutions succeed. "On the corporate side, employers will continue to need help finding, training and upskilling employees with hard to find skills, and we are well-aligned with content, platforms, and services to help universities and corporations address the persistent skills gaps that exist today and going forward."
Wiley's strength has long been its ability to work closely with the academic community to blend the distinctive and cutting-edge insights of the knowledge creators with the most effective learning science and technology to provide compelling and effective learning experiences.  Wiley uniquely serves learners from their first STEM or BUSINESS course through their advanced academic studies and into their professional lives. With its adaptive technologies and the integration of workplace skills development, the full learning journey is increasingly visible in every individual learning experience Wiley builds.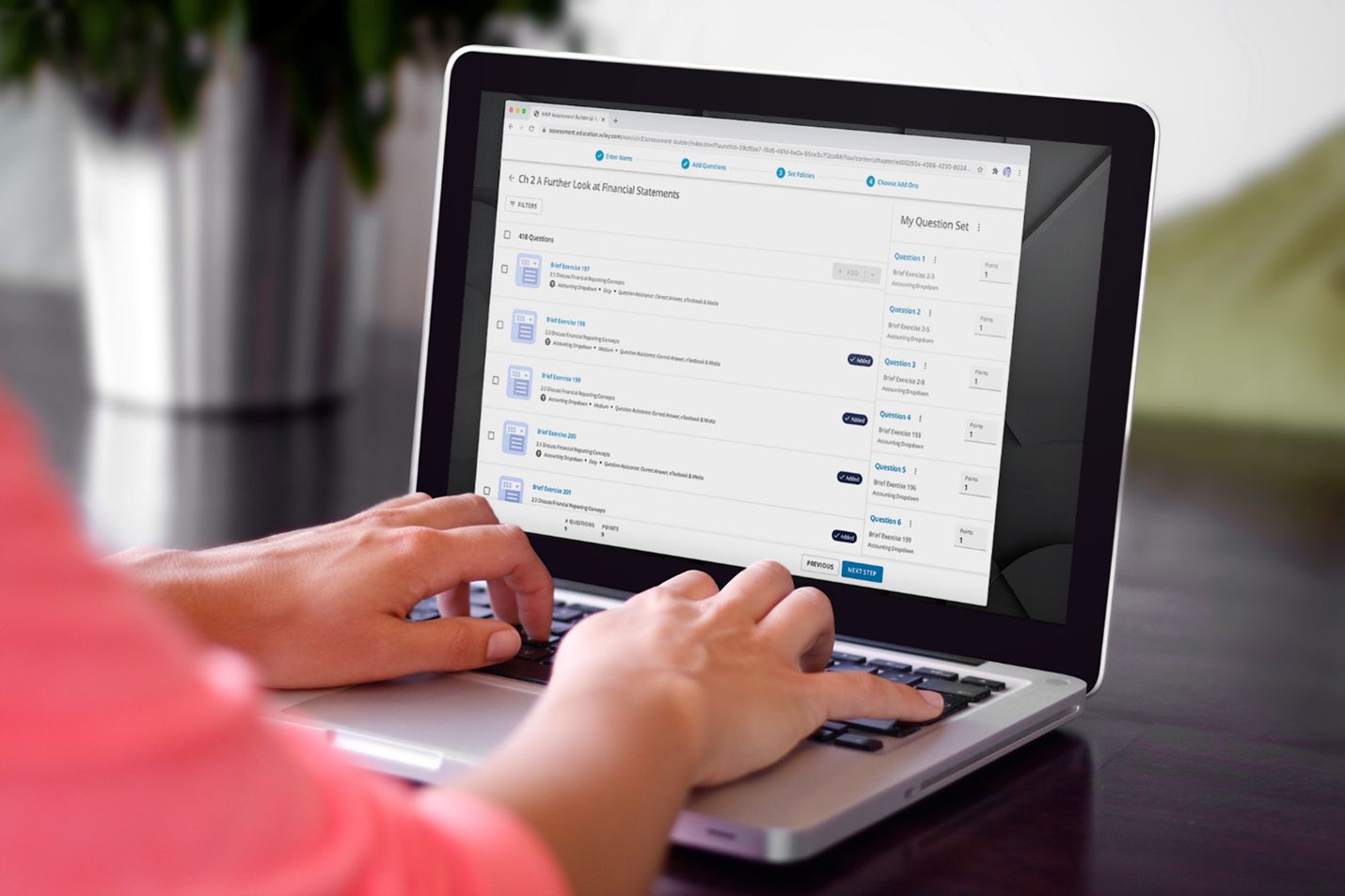 Wiley is currently delivering effective and accessible digital learning products across highly differentiated digital courseware platforms – WileyPLUS, Wiley Efficient Learning, Knewton Alta, and zyBooks. Each provides a different approach to learning which is appropriate to the course or discipline being taught. For example, Knewton Alta uses adaptive learning to meet learners where they are, adjusting to different levels of prior learning. "With calculus a major barrier to STEM careers, Knewton Alta Calculus helps students reach mastery of the subject 79% of the time, providing opportunity for more learners to pursue high-demand, STEM-related careers. With our zyBooks products, we provide a learn-by-doing experience which has proven particularly effective in Computer Science, where live coding directly in the integrated learning experience is the ideal way to learn a subject like Programming in Python," says Matt Leavy, Executive Vice President, Education Publishing, Wiley.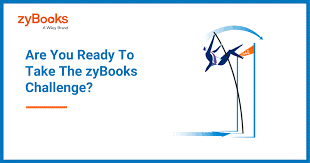 Wiley's innovative academic learning platforms have been growing rapidly and that growth has accelerated this year when institutions and their faculty are looking for increased support towards ensuring learning outcomes. This year, the demand for these already scaled platforms has increased by more than a third, requiring Wiley to scale up its backend technology support to meet the influx of new customers.
Leveling Roadblocks and Clearing the Path for Long-Term Success in High-Demand Careers
Wiley's guiding purpose is to deliver better education, faster, and at a more affordable price. Knewton Alta and zyBooks are just two examples, but both are doing just that. These platforms are being utilized to teach complex but foundational courses like calculus and quantitative reasoning, but they are doing it in a way that better enables students by leveling roadblocks and clearing a path for long-term success in high-demand careers.
Wiley is striving to deliver real and lasting impact on overall education equity, empowering new populations of learners to enter the fields that are driving our global economy. For example, women make up less than 25 percent of the tech workforce; and more prevalent than the gender gap is the STEM diversity gap, with women of color, making up just 18 percent of the workforce.
"We firmly believe that it is our responsibility to be part of the solution, and that we need to begin within our organization. As I mentioned, our business is organized to support learners with a discipline focus and I'm incredibly proud that these four organizations are led by incredibly brilliant and driven female leaders – Renee Altier, Smita Bakshi, Amanda Miller, and Elizabeth Widdicombe," says Matt.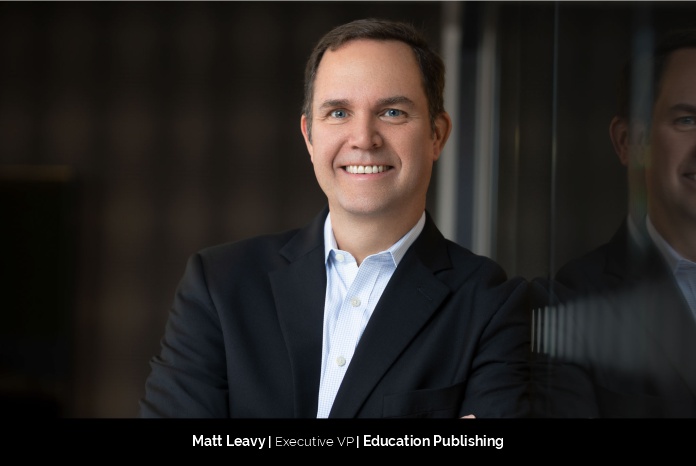 Creating an environment that is diverse, equitable and inclusive is not only critical for colleagues, customers, and communities, it is a business imperative; and it's the way forward at Wiley. The company is committed to help bring about a lasting change that is needed and long overdue – together – to shape a better, more diverse future.
So the future looks bright at Wiley, because the leadership team knows that people will always be in the pursuit of knowledge and will always need resources to gain the skills they need to succeed in work and in life. These needs and skills will look different over time; they certainly did when Wiley opened its doors in 1807, but it has proven its ability to adapt to needs over time and will continue to do so.  
***