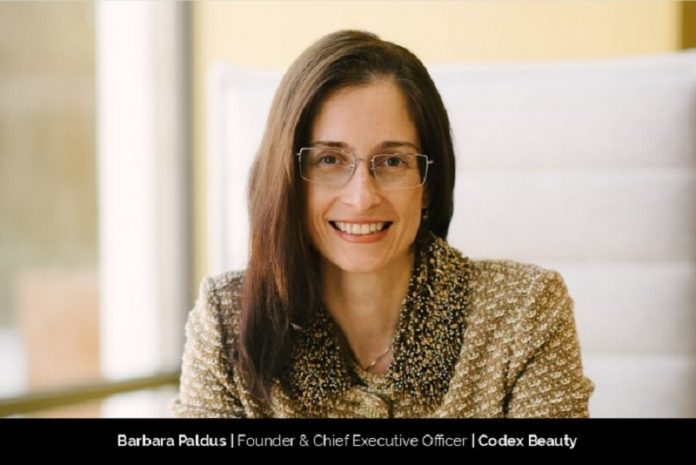 Skincare is a must because it reflects a person's nature. If it is maintained well, you get compliments, and if not, then comments are awaiting at every corner. The face is the mirror of the soul, and it is the first thing that any person notices.
Even if small acne pops out, the entire charm is lost. Allergies and pigmentation are other aspects that follow. While skincare is critical, the products used also need to be the best.
The human skin and microbiome don't require harsh chemicals for cleaning, but many industries incorporate such stripping agents to prove their word and make the changes noticeable.
These harsh chemicals harm sensitive skin and work worse for it. To get the right skincare product and make it safe for the microbiome, many companies have come forward. These firms have optimized their formulations to be effective yet preserve the natural resilience of the skin barrier.
One such company setting the benchmark for others in the cosmetic industry is Codex Beauty. The Founder and CEO of Codex Beauty, Barbara Paldus, has emerged as one of the best businesswomen who is starting to make massive changes in an otherwise traditional industry.
The road less chosen leads to success.
Working as the General Manager in an esteemed company before starting her entrepreneurial journey, Barbara has gained experience in many fields.
Explaining her journey, she says, "Entrepreneurship is a journey I started right out of graduate school at Stanford. Before launching Codex Beauty and Sekhmet Ventures, I spent two decades leading innovation in spectroscopy, telecommunications, and biotechnology. By 34, I had founded two Silicon Valley companies that, among many breakthroughs, paved the way for carbon cycle/natural gas pipeline monitoring (Picarro) and accessible vaccine/cancer therapeutic manufacturing (Finesse Solutions)."
While at Finesse Solutions, she was always occupied with work and frequently travelled, leaving her son alone at home. As he grew older, it became necessary to devote more time to him so she sold Finesse Solutions and put her career as an executive on hold for some time .
The inspiration behind the establishment of Codex Beauty was Barbara's son. She says, "As a baby in 2009, my son had a severe allergy to phenoxyethanol in baby products. This led me to try to ask questions of manufacturers, but I did not get very far as a consumer. It turns out that phenoxyethanol is perfectly safe, and a few rare people have allergies, but I started questioning every claim on my products and wondering – having spent most of my career developing measurement tools – how the beauty industry quantified anything. After I sold Finesse Solutions in 2017, I decided that the beauty industry needed greater transparency, as well as quantitative benchmarks for product performance."
Since she was an engineer and had a good amount of experience in her hands, she thought of using her skill set and knowledge to help humanity. Skincare is a must, and sensitive skin should be taken care of at all times. With this thought in mind and watching people suffer from unnecessarily harsh chemicals in mass market products, she set out on her entrepreneurial journey.
Her primary goal was to address skincare issues and design effective tools that would suck the pain away. While she wanted to offer an effective cure to those suffering, her focus was equally devoted to reducing the carbon footprint and building a sustainable solution.
"This is why we are developing each collection to address a specific need, such as hydration (Bia) and inflammation (Antu). And we are also very focused on creating microbiome-supporting products; it's the "first do no harm" of the Socratic oath." She adds.
Her aim, however, is to create a customer-oriented business that provides them highly efficient products that reduce their ailments and works great for their sensitive skin. Codex Beauty manufactures skin-friendly, efficacy tested cosmetics that any person can use without any worries.
Roadblocks and challenges on the journey to the formation of Codex Beauty
While being a CEO is an achievement, the path is not easy. Successful leaders bear a lot of criticism and face a lack of support during their journey. However, they defy all odds and make it big with their faith and zeal.
One such leader is Barbara, who never gave up on her dreams and aspirations and fought all the adversities to reach the position she is in today. The struggles and fights that she experienced have a different story to tell.
The first stumbling block on her entrepreneurial journey was the criticism that she faced. Our society becomes conservative when women entrepreneurs are concerned. Barbara did not let that criticism overshadow her efforts and fought bravely to emerge out stronger and more capable of doing everything that they said she couldn't.
"I have overcome being told that as a Ph.D. woman, I could never lead a company as a CEO, raise venture capital or build an enterprise that didn't manufacture in China." She says, explaining the roadblock that helped her prosper even more.
It was not the only hurdle in her path. There were more that she defied. Explaining those challenges, she explains, "I have had larger competitors disparage my start-ups as non-viable entities in front of key customers, and supply chains cut off by partners. I have been in situations where my company had less than six weeks of cash, where we had frivolous legal threats or distributors try to cut us out of the market. And despite this, every time, we found a workaround."
These were the initial challenges that she faced while setting up her first to startups.  At Codex Beauty, the most significant challenge was to find experienced sales and marketing executives from the cosmetic industry. Since she was new, it was a big challenge for her to find the experienced people who were also not afraid of change, science and technology.
Despite these hurdles, Barbara managed to climb up to success with ease and make fame.
Codex Beauty: The one in all solution for all skincare needs
Today, Codex Beauty is a biotech company that incorporates science to make human lives better. Barbara's company aims to produce clinically-proven skincare products that are beneficial for all.
Barbara and her team at Codex Beauty aim to provide plant-based biotech beauty products to those who have a hard time finding suitable products for their skin. "Our mission is to lead the way in adopting a scientific and data-driven approach to ingredient sourcing, product safety, product efficacy, and overall sustainability, to maximize customer satisfaction and trust." She adds.
She focuses mainly on producing products that are best for skin hydration and anti-inflammatory. For the skin hydrating product, she says, "This includes a wash that gently exfoliates but doesn't strip moisture, a wash off oil that removes makeup without stripping moisture, our hero Skin Superfood which soothes, hydrates, and moisturizes, our facial oil that locks in moisture while deeply nourishing, and our depuffing eye gel that soothes tired eyes from too much Zoom!"
While this hydrating product line called the Bia collection is already in circulation, she has kept the anti-inflammatory solution in store for a grand launch this year.
Illustrating its effects and magic, she mentions, "The patent-pending Codex Beauty AntüComplex is made from three Patagonian plants traditionally used to treat inflammatory conditions that contain powerful antioxidants such as flavonoids that help soothe irritated skin and polyphenols with a high anthocyanin content that can help inhibit cellular damage."
Since she has already faced the trauma during her son's allergic reactions, she intends to eradicate this problem from human lives and make it much more worth living. Hence, she emphasizes allergy tested, plant-based biotech vegan products free from animal cruelty to ensure that they can be used by everyone irrespective of their skin type.
Moreover, she also highlights her plans this year by mentioning, "We are excited to bring the Antü collection moisturizer, night cream, eye cream, radiance mist, serum, and gel cleanser out this year!"
Cultural Integrity, vision, and a well-planned future contribute to redefining skincare.
"The beauty industry has a lack of transparency, science, and is afraid of data. More recently, the "clean" beauty movement started a trend of fear mongering about chemicals, when in fact even water is a chemical!!!!" Barbara states it to illustrate the drawbacks of the cosmetic industry.
According to her, transparency of data is essential to maintain that cultural integrity with the customers. She ensures that all the products coming out of her manufacturing unit are pure, plant-based, developed with scientific principles and thoroughly tested.
She adds, "In the end, cosmetics companies will have to provide more data to the consumer: safety testing, product performance, and an unedited ingredients list. Without this data, consumers will remain confused and frustrated, and their only recourse will be to try to analyze the ingredients, oftentimes with unsatisfactory results." And this is where her mission comes into action.
To ensure her integrity culture, she relies more on data and works accordingly because, for her, only a data-driven approach can unfold the truth.
She considers her father, her first business teacher Audrey MacLean and her first investor Robert Halperin as her greatest mentors in life.
Her company's core value is to manufacture sustainable skincare products for people having skin issues and susceptible skin. All the products that her company sells are clinically tested and proven, which is why she is so successful today.
The commitments to quality and customer service are the primary principles and pillars of her company's foundation. She also tries to make those products more affordable for the users to find her efforts worth and rely on her company.
She states, "Overall, however, the fact that we are so data-driven and transparent about our clinical testing – we even show all results on our packaging – sets us apart from our competitors."
The face of Codex beauty in the near future
Like other successful entrepreneurs, Barbara has a long-term vision and a planned roadmap to lead her company to success. In the next five years down the lane, she intends to set a new standard in the beauty industry and come into the limelight. There are many products in-store that she plans to launch soon.
She foresees Codex beauty's future and wants to take it more profoundly into the biotech industry and provide products to her customers at affordable pricing. Moreover, she states, "we want to convert from glass to sugarcane plastic packaging for all products by 2022, create a recycling program for our plastic tubes by 2022, and create a royalty program for indigenous people in areas where we source our plant actives."
However, she also emphasizes reducing the carbon footprint on this planet by using plastic-free packaging to sell her divine products.
She says, "The UN has set targets to reduce greenhouse gases to slow down global warming. We want to be a leader in showing sustainable packaging solutions and setting an example for other companies to reduce their carbon footprint, even make it negative. In this way, by being a leader, we can contribute to the health of our planet."
A day in the life of a successful CEO and the definition of a perfect work-life balance
As a CEO of Codex beauty, Barbara has to be active and motivating to bring out the best in her employees and encourage them to work efficiently. Her role consists in addressing the issues, notifying the employees, and finding an amicable solution.
She states, "If I were to define myself in one word, it would be den-mother." Besides just being a CEO of a successful beauty brand, Barbara is also a mother who is required to devote ample time to her son while managing the company's entire operation.
Managing both the professional and personal front is quite challenging, but she leaves no stones unturned to manage them with perfection.
"It is a constant challenge to maintain balance. It must be done with deliberation and force of will. I now block segments of my calendar and have explained to the organization that this is my son's time. If he has events, I schedule those as well. I also volunteer at his school and block out time for friends. Finally, I make a point of calling my 80-year-old parents every evening. COVID-19 has reinforced that time with loved ones is precious and should never be wasted."
Children grow up quickly, and parents pass on; one will never get those experiences back if one doesn't make the time.
The same is true for exercise and sleep. Sadly, when running an international business by Zoom, one could literally work 24/7." She adds this sentence to highlight how she manages to juggle everything and still leads the company to its epitome of success.
Moreover, she has a beautiful message for all the aspiring businesswomen out there who want to set up their businesses but don't get adequate support.
Focus on solving problems.  Sometimes, you have the break it down into bite-size chunks.
Treat people right.  Every human, irrespective of age, race, orientation, or beliefs, deserves respect. People are smarter than you think. What you put in is what you get out.
Do the right thing. It's the hardest path but the only way to keep the trust, ethics, and integrity of your team intact.