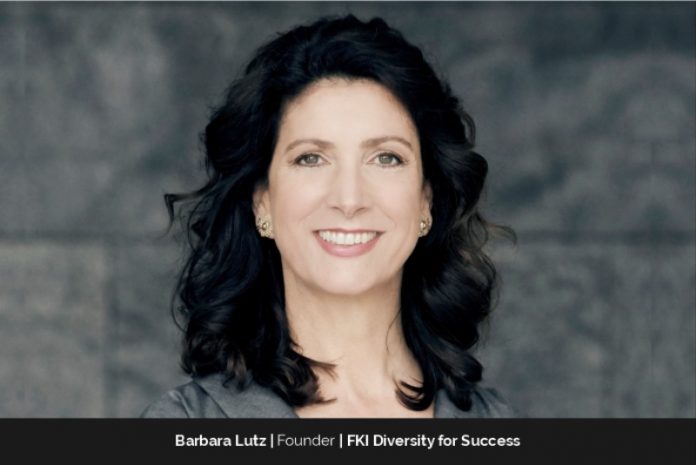 Barbara Lutz, Founder of FKi Diversity for Success, was named one of the most innovative women (#InnovativeFrauen) in Germany sponsored by the German Ministry of Education and Research. Her journey into Diversity, Equity and Inclusion (DEI) leadership was sparked by a wealth of international experiences and a deep-rooted belief in the power of diversity.
Barbara's career led her to collaborate with diverse teams across the United States, France, and Germany, where she witnessed firsthand the remarkable success that diverse teams could achieve. As the managing director of Publicis Groupe, she had the extraordinary opportunity to lead the information campaign for the introduction of the Euro, an event of historic significance.
However, her subsequent experience in the management team of a German bank during the tumultuous subprime crisis and its subsequent consequences was a stark contrast to her earlier career. This situation highlighted the significant impact of a lack of  flexibility, diversity and openness within an organization that was facing demanding challenges, thus hindering it to rethink its own organizational model.
From Global Leadership to DEI Advocate
The inception of FKi Diversity for Success initially began as an indexing instrument with a primary focus on female leadership. Barbara noticed that discussions about the progression of women's careers were emotionally charged, and the index aimed to bring neutrality to the topic through data. A decade ago, data on DEI was scarce, and the discourse around it often framed it as a "nice-to-have" rather than a necessity.
Barbara, with her background in market research and a love for facts and figures, saw an opportunity to address this gap in the market. Her management experience has taught her to base decisions on data and key performance indicators (KPIs). So, why not apply the same principles to the field of DEI?
Throughout her career, Barbara had the privilege of working in environments where merit and performance were the key criteria for advancement. However, it was during the complex communications campaign for the Euro rollout that she realized the importance of collaboration and engaging diverse international stakeholders for success.
Despite her successful trajectory, Barbara recognized the existence of a glass ceiling that hindered the progress of many women in reaching top management positions. She often found herself among the few women in management meetings, highlighting the need for greater gender diversity in leadership roles. Her journey into DEI leadership was shaped by these experiences and her commitment to making workplaces more inclusive, diverse, and equitable for all.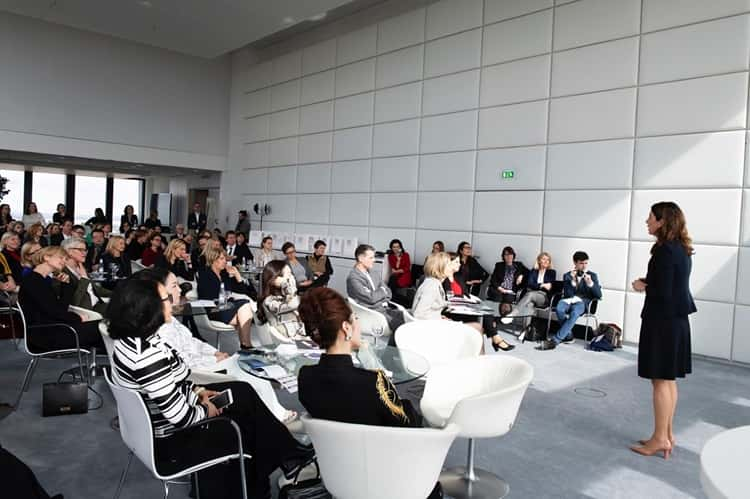 Creating Global Impact on DEI
FKi Diversity for Success emerged as a ground-breaking force in the German market, and its unique approach quickly garnered global recognition. As the visionary behind this initiative, Barbara recognized the absence of such interventions not only in Germany but on a global scale. This realization fueled the innovation that FKi Diversity for Success represents.
Since its inception in 2012, the company has been at the forefront of providing companies with vital diversity and transformation indicators. Unlike focusing on individual factors in isolation, FKi places these factors within a broader context and mechanism of action. Central to their approach is the use of data to co-create fundamental strategies tailored to each company's unique cultural and socio-economic context.
Initially funded by the Federal Ministry for Family Affairs, Senior Citizens, Women, and Youth, the FKi Index was developed in collaboration with the German Institute for Economic Research and the Technical University of Berlin. Barbara's pioneering work in this field earned her a spot among Germany's innovative women in science, technology, and society.
The FKi-Index has evolved into a benchmark for measuring permeability and change within companies. Over the past decade, FKi has amassed a wealth of invaluable data, aligning with the belief that only what can be measured can be effectively managed. Beyond data, their in-depth explorations/interviews enable companies to formulate concrete strategies, resulting in a proven KPI system that assists companies in addressing pressing questions and driving innovation.
Beyond assessing the progression of women's careers, the FKi-Index now provides insights into the openness, fairness, performance orientation, and transparency of companies and their structures. Furthermore, the index has expanded its scope to assess data on various diversity dimensions, including age, ethnicity, and more.
Shaping the Future of DEI
Apart from indexing in 28 markets, FKi has also developed the Global Context Analyzer (GCA) to facilitate international comparisons. This cross-cultural approach allows for the assessment of different market needs across countries and supports the development and roll-out of global diversity strategies. To date, FKi has indexed more than 350 companies.
The COVID-19 pandemic underscored the importance of workplace flexibility and innovative approaches to work. In 2021, FKi launched two new initiatives: the "Global Forum" and the "Impact of Diversity Award." The Global Forum brings together decision-makers and experts from around the world to discuss emerging topics relevant to modern companies, such as flexible work arrangements, new leadership principles, cross-company collaboration, and digitization.
Meanwhile, the "Impact of Diversity Award" transcends the corporate sphere to honor outstanding diversity concepts, inspiring initiatives, and dedicated individuals across various categories. The award's goal of "visibility for all" aims to spotlight initiatives, role models, and companies committed to DEI, regardless of their size or prominence. Barbara's journey continues to shape FKi Diversity for Success into a global leader in the field of DEI.
The future of FKi Diversity for Success holds exciting prospects. The company is committed to expanding its global footprint and collaborating with new companies while continuing to support existing clients in their journey towards achieving their diversity goals. Recognizing the challenges faced by women during periods of downsizing, FKi aims to ensure that the structures they work with prioritize gender equity.
Through initiatives like the Impact of Diversity Award, FKi seeks to forge strong connections between companies, civil society, and individuals. This approach aims to build a robust platform for exchange and amplify the company's impact on society.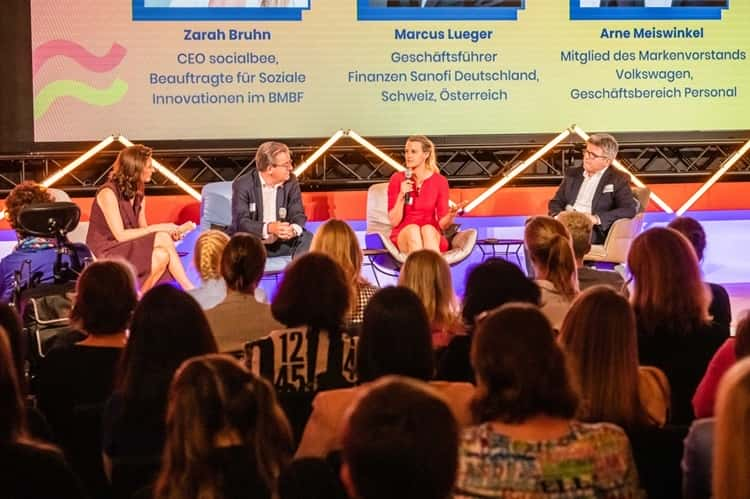 A Data-Driven Approach to Redefining DEI
Barbara's journey in redefining the DEI industry began with a keen understanding of the emotional sensitivity surrounding the topic. While recognizing the importance of the emotional aspect, she saw the need to lead discussions through the lens of cold, hard facts and figures, and the language of Key Performance Indicators (KPIs). This insight was a pivotal moment, as it became clear that KPIs, commonly employed in business dialogues, were underutilized in the context of DEI measures.
By addressing decision-makers of companies and C-level leaders with the language of KPIs and data, Barbara enabled them to not only engage in DEI discussions but also find tangible value in them. This shift allowed companies to take concrete actions to drive change within their organizations.
In the dynamic field of DEI, constant learning and adaptation are paramount. FKi Diversity for Success has incorporated flexibility into its indexing system, creating a continuous cycle of measurement. Whenever new ideas emerge, the FKi team can promptly assess their impact on companies.
While numerous innovative concepts flood the market, FKi evaluates their practicality. Through FKi, Barbara and her team establish the framework conditions required for the successful implementation of relevant new measures. Additionally, they consider the diversity maturity level of each company, championing the concept of "balanced diversity."
Clients working with FKi consistently report a transformative takeaway: their diversity strategies become measurable, actionable, and comparable. FKi doesn't merely provide data; it facilitates an exchange between companies and thought leaders who share the same commitment to creating change. This fosters cross-sectoral collaboration and learning, advancing the cause of DEI.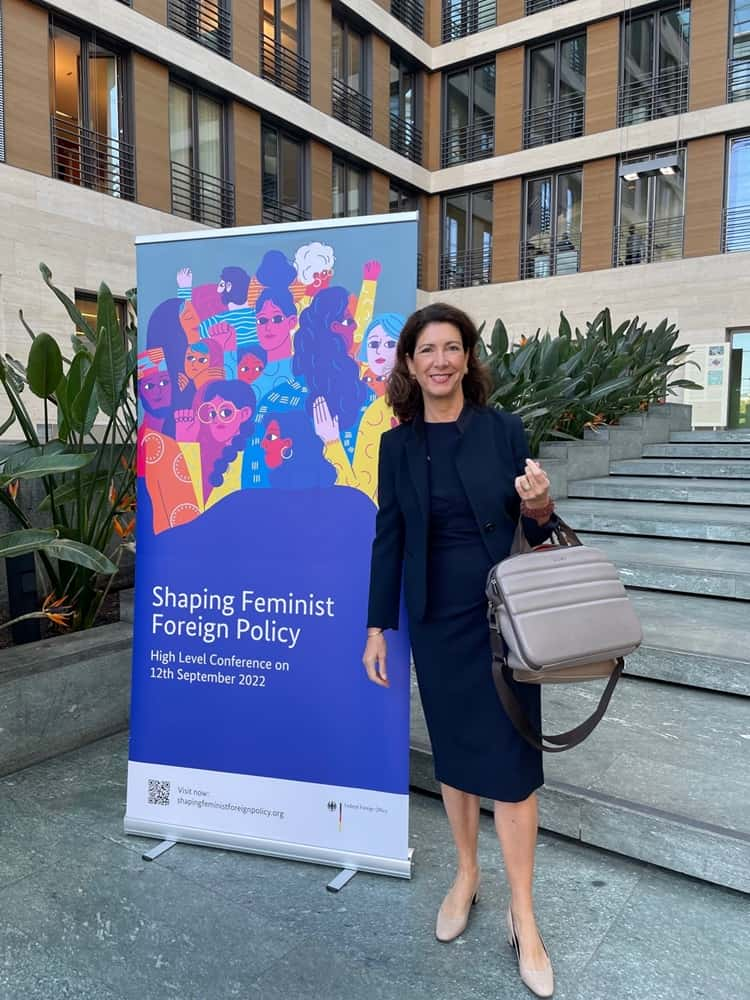 With its international footprint, FKi allows Barbara to engage with leaders in various countries, including China, Austria, and more. She actively participates in speaking opportunities, sharing her insights and experiences. By doing so, Barbara contributes to the global dialogue on DEI, enriching the industry's collective knowledge.
Barbara's innovative ideas and dedication to data-driven approaches have redefined the DEI landscape, empowering companies to not only embrace diversity but also take concrete steps toward inclusion and equity.
A Bedrock of Openness and Transparency
Barbara's approach to ensuring a culture of integrity within her team and company revolves around two key principles: openness and transparency. These principles serve as the bedrock of a healthy team culture under her leadership. She thrives on being challenged and believes in fostering an environment that not only encourages constant exchange but also promotes respectful collaboration.
Despite being a small and closely-knit team, Barbara's leadership ensures that every member supports each other cohesively and collaboratively. This approach not only strengthens their collective efforts but also reinforces the values of integrity and mutual respect.
Before embarking on her journey with FKi Diversity for Success, Barbara's academic path led her to study business administration with a specialization in market research. Her professional life predominantly revolved around international roles. For two decades, she held executive management positions in listed companies hailing from the United States, France, and Germany.
These diverse experiences laid the foundation for her eventual venture into the world of DEI, marking the beginning of a career dedicated to transforming workplace cultures and championing DEI in organizations.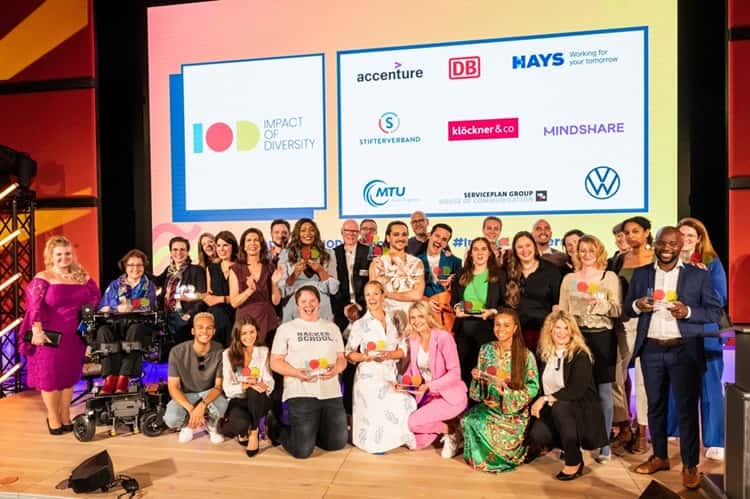 A Journey of Recognition and Impact
One of the defining moments in Barbara's illustrious career was when she graced the front page of the International Herald Tribune. Her role as the Managing Director of Publicis, where she spearheaded the global communications campaign for the introduction of the euro, earned her this prestigious recognition. It was a unique and once-in-a-lifetime experience that highlighted her exceptional leadership on a global stage.
While the front-page feature in a renowned publication was a significant achievement, what truly thrills and motivates Barbara is the exceptional and positive acknowledgment from her clients. Their affirmation of her and her team's ability to make a genuine impact in the DEI space is what drives her forward. For Barbara, the recognition that her work leads to meaningful change and progress is the ultimate testament to her leadership.
Thriving as a Woman in Leadership and Shaping the Next Generation
Thriving in the competitive landscape of the corporate world as a woman in leadership has been no small feat for Barbara. As she ascended the career ladder, she discovered that the higher she climbed, the more challenging it became. Barbara often found herself as one of the few female leaders within the companies she worked for, and there was no established blueprint to follow. Her journey was further complicated by the scarcity of women entrepreneurs in Germany.
Despite these formidable challenges, Barbara's previous experiences in executive-level positions positioned her advantageously. They equipped her with the knowledge and skills needed to engage as a valuable sparring partner for top management and C-level leaders in her current role as the CEO of her company.
Now, Barbara stands in a unique position where she can leverage her influence to become a role model for aspiring leaders, particularly women. She recognizes the importance of her role as a trailblazer and is committed to making an influential impact on the next generation of leaders.
On a personal level, Barbara is also a mother to two young individuals who will soon enter the workforce. This aspect of her life further fuels her dedication to staying attuned to the rapidly changing labor markets and being a driving force for positive change. Barbara's journey is not only about her success but also about paving the way for future generations, breaking barriers, and fostering a more inclusive and equitable workplace for all.
Balancing Roles, Driving Change, and Setting Goals
As the CEO at FKi Diversity for Success, Barbara's responsibilities are both broad and diverse, reflecting her dynamic leadership style. Her typical workday encompasses various facets, from strategizing ways to manage and innovate, to engaging in research and development related to indexing.
Barbara is not confined to the boardroom; she actively participates in the execution of processes, manages her team, and assumes the role of a sales executive. Moreover, she lends her expertise as a speaker for C-level teams, sharing insights that shape the direction of the industry.
If Barbara were to define herself in one word, it would be "focused." Her unwavering commitment and determination are the driving forces behind her relentless pursuit of her goals. She embodies the spirit of perseverance and never gives up, even in the face of formidable challenges.
Finding an equilibrium between personal and professional life can be a daunting task for an entrepreneur like Barbara. However, her family always takes precedence as her top priority. This balance is crucial for her well-being and serves as a source of motivation to deliver the best services at work.
At FKi Diversity for Success, maintaining a motivated team is paramount. Barbara fosters an open and feedback-driven culture that emphasizes individual responsibility, trust, and flexibility. This culture enables each team member to bring their best selves to work, ensuring the delivery of top-notch services to clients.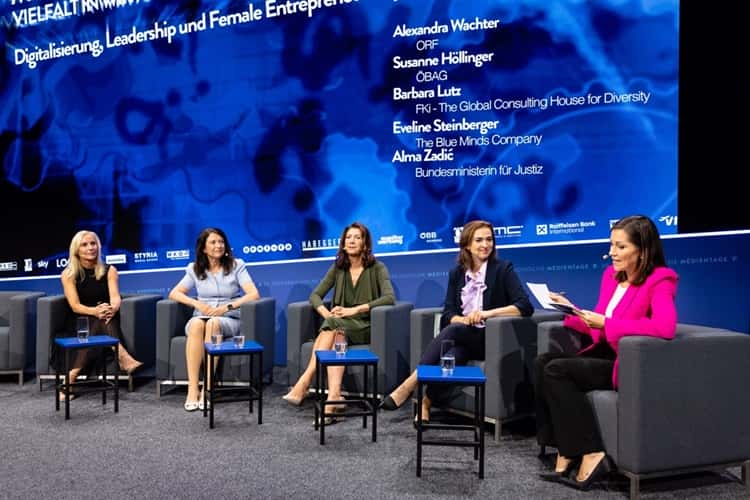 Success Is a Collaborative and Team Effort
In Barbara's opinion, true success is attained when both the human and economic aspects are taken into account, propelling her and her team to the next level. She defines success as the influence that enables her to facilitate change and design game-changing advances in her field. This path can be forged by embracing openness – being open to ideas, her colleagues, adaptation, and change!
With the rate at which the world of work changes, Barbara feels that it's important to be adaptable and curious while keeping the long-term vision of the company in mind. Also, success cannot be an individual effort – it is a collaborative and team effort, and this is why she needs to have a motivated team that wants to grow together.
As a woman in leadership, Barbara has ambitious personal goals. She aspires for FKi Diversity for Success to be recognized as the most influential and top-rated DEI company in her field. Her relentless pursuit of excellence is exemplified by a client's statement: "Working with FKi is paying off because the measures to achieve our goal of 30% women in management positions by the end of 2024 are having an impact." Barbara's path is clear: achieving and surpassing such goals.
Her message to aspiring women in DEI leadership is resounding and unwavering: "Never lose sight of the goal!" She emphasizes that the paths to success may vary, but the ultimate goal remains constant. Barbara's journey serves as an inspiration, reminding others to persevere, innovate, and make an enduring impact on the world of DEI.