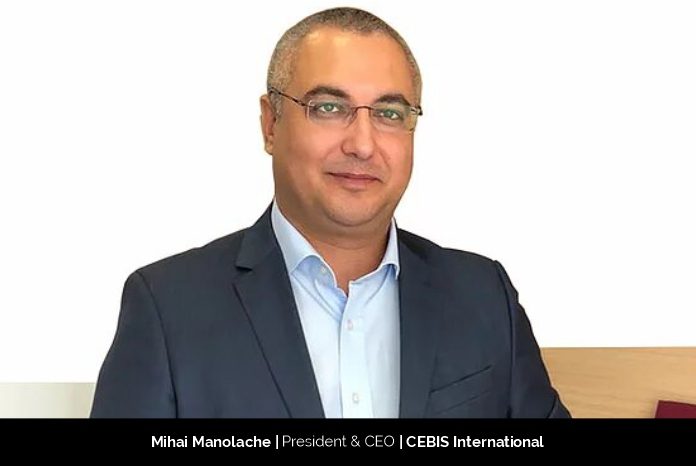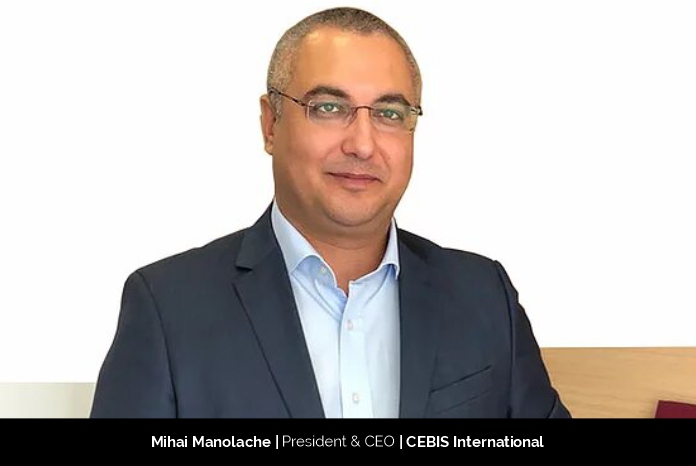 Healthcare is evolving with advancement of technology, making healthcare easy and convenient in this fast-paced world. The utilization of new techniques and new methods of treatment are essential when it come to patient care. Understanding the importance of technology in the field of healthcare CEBIS set foot in the market 12 years ago to change the conventional methods of healthcare and today, CEBIS is a medium-sized Global Contract Research Organization headquartered in Switzerland. Under the expert guidance of Mihai Manolache, President and CEO of CEBIS, the company has experienced a phenomenal growth over the years. We are thrilled to have the opportunity to cover their journey with a few inspiring insights from the business leader himself, Mihai Manolache.
The Foundation of a Successful Company
Before the founding of CEBIS, the team had been involved in establishing Clinical Operations in Europe, Middle East and North Africa, as well as business development operations for a US-Based CRO.
CEBIS is a medium-sized global Contract Research Organization (CRO) having its headquarter in Switzerland. 12 Years ago, the team started CEBIS International in Bucharest, Romania – using the Functional Service Provider (FSP) model. They started with two fundamental assets necessary for any business: know-how and networking. While they used their networking to start the FSP model, they built on developing their core services to become a Full-Service Provider. Step-by-step, services like study monitoring and management, data management, biostatistics, medical writing and regulatory affairs were added to their core services. During a timeframe of 4 years, CEBIS managed a transition from the Functional Service Provider to Full-Service Provider.
In the same time, CEBIS efforts were concentrated on expanding its services to new markets. In 2016, CEBIS moved its headquarter in Lugano, Switzerland. It took the team 11 years to launch operations in 29 countries, to create a Global Administrative and Operational Hub in Romania and to cover with their operations almost all the EU countries, USA, Brazil, Russia, Turkey, India & China. While starting as a local CRO, their aspirations always were to become a full service global CRO – and it happened in 2017, after 10 years of experience and expertise in different regulatory environments.
Today, CEBIS is a global CRO headquartered in Switzerland which is a result of hard work, dedication and passion.
The Minor Roadblocks Won over with Hard Work
As any other new CRO in the market, CEBIS was found 12 years ago in a "hostile" environment, where companies were interested to only work with the well-known CROs. They found this environment very challenging, but they started with a different approach than the other CROs – Risk-sharing and milestones-based costing – these were the two keys that differentiated CEBIS from the others. They have put all their efforts in doing a WOW service for their clients, while they were less interested in the profit's margins, which is something that they practice even today. They believe that with such an approach – having their clients happy – in the long run the profits will be proportional with the clients' satisfaction. This strategy proved to be a successful receipt.
The Outstanding Services of CEBIS
CEBIS has now two major divisions.  Clinical & Regulatory Services (CRS) Division: which provides clinical stage (phase II-IV), regulatory and market entry support to biotech, pharmaceutical, medical devices companies in already 29 countries.
The team supporting this division is comprised of highly skilled professionals: permanent employees and contractors. Patient Support Programs (PSP) Division: provides adherence management services to patients, diagnostics and treatment access to new compounds.
The team supporting this division is comprised of specialists in adherence management techniques, clinical psychologists, behavioral psychologists, in-field nurses, in-field team of Medical Doctors, call center nurses.
The Role of a Successful Business Leader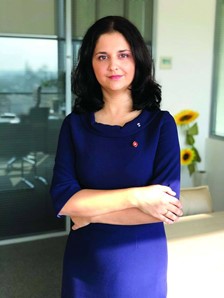 As the President and CEO of CEBIS, Mihai is responsible for providing strategic leadership for the company by working with the management to establish long-range goals, strategies, plans and policies. As CEBIS' President he sets the policies and strategic direction for the company, both for the near term and for the foreseeable future. It is his responsibility to ensure the company follows its mission, policies and procedures that are in place, and is profitable. He also drives the team of executives to guide and oversee their departments and the managers who report to them, so they stay on track towards reaching their agreed upon goals. He regularly asks for verbal updates and formal reports so to know where each department and the company as a whole stands at all times. Mihai is the founder of CEBIS International.
The role of Andreea Manolache as a Chief Operational Officer in CEBIS is that she involves planning and supervising all the operational functions of the company. As an operations officer she is responsible for all administrative functions, including operations and human resources, management, process improvement, identifying various compliance issues and strategic planning and development. Andreea is also the founder of CEBIS International.
Two incredible leaders with a like mind for success can work wonders together bringing about a transformation in the market, and CEBIS is operational under the resourceful guidance of such inspirational leaders who are leading the company of the path of success.
The Distinctive Vision of a Unique Team
The vision of CEBIS is to become a global leader in the clinical research industry and patient support programs. Their mission is to improve patient's health by helping them access new treatments. The factors that distinguish CEBIS from the lot is that they are offering attractive shared-risk and milestone-based models with the aim at long-term partnerships. They also have significant competitive advantages that will help them, having a fast recruitment rate, more than 95% retention rates and specialized sites and investigators.
CEBIS employees are always motivated. They encourage creativity and the management always seek for feedback from their employees. CEBIS is promoting a positive culture and they encourage collaboration. They have an open communication, which is also one of the most important factors that is strongly practiced at CEBIS.
At CEBIS, they believe if they get the company culture right, most of the other stuff – like great customer service, building a great long-term brand, or passionate employees and customers – will happen naturally on its own. They wanted to have a culture that in the end will be transformed in their own successful brand.
The Future Idea of Expansion
The growth strategy of the company is based on organic growing which is known as internal growth. Therefore, CEBIS expanded step-by-step using its own operations rather than relying on credits, takeovers and mergers. Organic growth in CEBIS came about from increasing existing production capacity through re-investment of profits and from new technology implemented.
For the CRO Industry, some foresee the dominance of already established global CRO, others predict the growth of smaller CROs. All, however, depend on digital technology to link talent pools and customers, and create financially beneficial relationships, whether these are between individuals and corporations, or groups of people. CEBIS believes that the future of the company is bright having plans of consolidating the new territories of their business. They believe that CEBIS will become a global player, the biggest residing from Switzerland and from Europe.

CEBIS has had its share of challenges however, their passion to succeed despite it all has made them one of the leading companies in their field. It has been an incredible journey and as they look forward to a brighter future, CEBIS is all set to redefine technology in the field of healthcare.