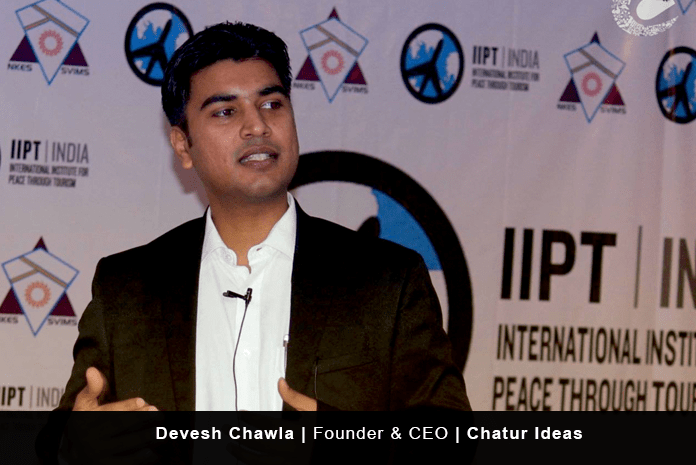 It all began with Devesh Chawla's idea to start a cab service based on GPS. He had created a working model and reached out to various industry experts, however, he was discouraged from pursuing the idea. Devesh took their words to not further work on the idea as it needed political connects and managing unions, according to his mentors. He dropped the idea and started working with a firm as a wealth manager and was responsible for managing ultra-HNI's money, who invested in India and abroad across asset classes. Through this experience, Devesh acquired a huge amount of networking and domain expertise. He used to spend a lot of time mentoring startups and investing in them, connecting with investors and gained a lot of experience and exposure.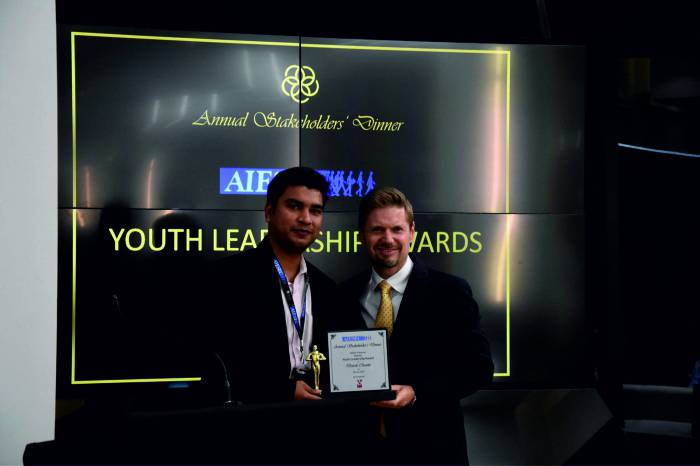 However, simultaneously, he also saw Ola's birth and their journey to the 1000-crore club on the footholds of the same idea, he had initiated in 2009. It turned out to be an eye-opener for Devesh and he therefore decided to bridge this gap between entrepreneurs and investors/mentors by providing a platform for their interactions and valuable feedback from these dignitaries to these entrepreneurs to help them with their journey. Thus, took place the establishment of Chatur Ideas – one of India's leading startup enabler platform that helps young entrepreneurs across the country to lead and guide them through their entrepreneurship journey. Chatur Ideas also conducts Entrepreneurship Development workshops along with mentoring sessions in top business schools and colleges across India.
'Virtual Intellect Box' for Indian entrepreneurs
Chatur Ideas is the inception of first ever dynamic, multifarious online platform, which engages, counsels, and interconnects the entrepreneurial breed of India to investors, financers, and mentors in a controlled investment friendly ecosystem. It acts as a 'virtual intellect box' where all the brilliant and ingenious entrepreneurial ideas are scrutinized, enhanced, and mentored and given assistance and or possible funding. It simultaneously also runs various entrepreneurial contests, which may help entrepreneurs get seed capital that can help them in financing their businesses, start-ups and inventions.
Whether it is a start up in Mumbai or India, Chatur Ideas not only helps you with funding, but also mentors you to transform your start up into a global giant. "We help you with every essential's for start-up like getting angel funding in Mumbai and all over India. We boast one of the India's strongest mentors panel, which will help small to medium scale businesses in Mumbai and all over India scale up by giving them robust organizational structuring, mentoring and possible funding," Devesh asserts. "The success stories of most of the startups that I helped and guided got me connected to more and more people. I started getting invited at various forums across India as a Speaker, Investor, Mentor which led to getting more investors and startups on board. Word of mouth was a key player to this number and today anybody needs mentoring or has a startup idea they come to Chatur Ideas first," he further adds.
Working for the people who believe in their ideas
Leaving a comfortable 9-5 job was a tough call for Devesh, however, at the same time, chasing the dream and acting upon it turned out to be the journey he wanted to travel. For him, it has been an exciting journey so far because of the milestone he had set for himself right from the beginning and after achieving the goals; has kept on rising. "It was also motivating because of the belief people had in Chatur Ideas, that we will help them with their startups to make it to a marketable stage. It was never about working for myself but for the people who believed in their ideas and themselves be an entrepreneur and change the dynamics of entire country," Devesh recalls.
Entrepreneurship is a call to dive in the ocean!
Devesh believes that entrepreneurship journey is just like swimming. It can't be learnt by sitting at a shore rather it's a call to dive in the ocean and face the challenge to survive. According to him, young people should challenge and take risk because they have very less to lose but on other hand individuals being sole breadwinner should take only calculative risk measuring current circumstance. It is just a learning experience in case of failure and trying to better will only lead to success. Drawing from his experiences, Devesh says his journey of being an entrepreneur and mentor has been equally exciting so far. As an entrepreneur, there have been many ups and downs in his entrepreneurial career. He affirms that there has been lot of personal sacrifices and hardships and it might seem glossy right now, but it was never an overnight success.
Devesh looks at Chatur Ideas as the one-stop solution for funding and mentoring startup requirements in India. Currently, Chatur Ideas is aiming to reach maximum colleges across India to train young entrepreneurs, because the team believes training youngsters will decide the future of the nation & economy. According to Devesh, friends and family should be the first option to be considered. The other option is crowd-funding, Angel investors' network or platform like Chatur Ideas which connects to vast number of investors around the globe. There are various other sources like banks, financial agencies and even crowdfunding to help any entrepreneur with their venture.
Meet an ingenious mind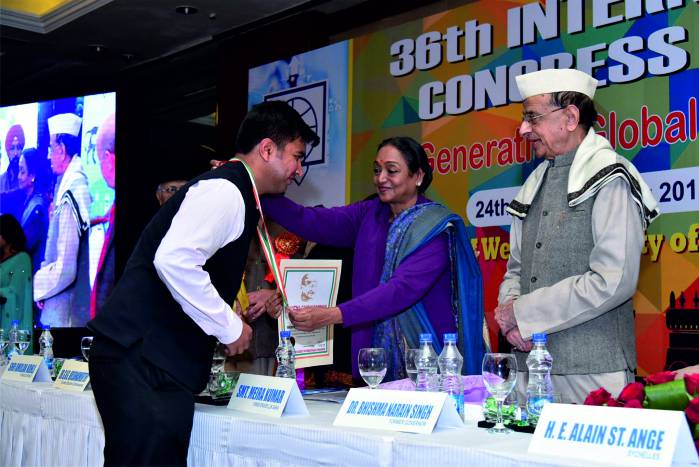 Devesh has been a seasoned wealth manager managing ultra HNI clients including some of the most reputed CXO's and wealthy family business owners in India and overseas. He is also on the Mentor Panel of Eureka which is Asia's largest Business Model Competition held at IIT. His excellence has been rewarded with various awards and he stands successfully as the Best Advisor and Most Efficient Leader. He is committed to add value to the start-up segment and revolutionize entrepreneurship picture in India. He is B.E. (Comps) & M.B.A. in Finance.
Currently, India ranks at 60th position in Global Innovation Index and Devesh's aim has been to get India to be in Top-5 and for this he has personally started going to lot of institutes without any fees to guide young talent through Entrepreneurship Development Program. They can successfully give employment to thousands rather being employed.