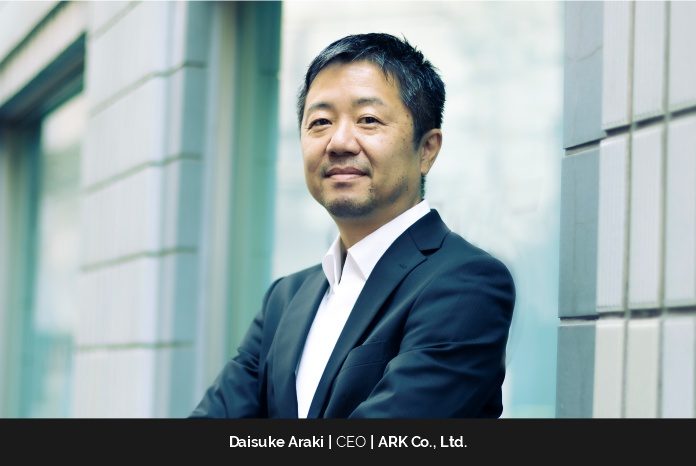 Daisuke spent 20 years as a top sales representative for global IT suppliers such as Intel, Veritas, McAfee, and others until becoming president of ARK in 2014. He specializes in IT software suppliers and consulting organizations, and he offers recruitment counseling services for extensive interview preparation to candidates based on his expertise throughout his career. As a consequence, he maintains a very high ratio of applicants clearing client resume reviews and is well trusted by our large clients.
Daisuke studied Management Information Systems in college in the United States, and after graduation, he worked in IT sales for Intel, McAfee, and Veritas Software. He was a top salesman at Intel as well as McAfee, but he wasn't content with anything since he had a different aim in mind, so he just did the best he could at the time.
Professional Challenges and Success
Daisuke had been working at Intel US and was the top seller in Japan for the last three years. The biggest concern after he established ARK was his salary being so low.
He recalls, "I thought I was fully prepared and ready to start a business but made no profit for the first couple of years. However, the method I built up during the tough time led me and my company to a huge success."  
For Daisuke, the definition of success is to exceed your goal by tracking your roadmap.
He says, "Your final goal would not always mean success, but rather there may be piles of successes during the process." He thinks the most important thing when you set a big goal is to focus on what you really need to do right now. He opines, "I had always kept imagining what was necessary for success and tried to fill the gaps."
An Assurance Center for Job Seekers
ARK Co., Ltd. is a recruiting firm that specializes in headhunting. It presents carefully selected human resources from a large number of data sources, as well as unique links to various firms, mostly in the consulting company, semiconductor, IT software, and application development industry. The company has direct contracts with two significant organizations that are well-known in the IT sector, and it is also known as a contract agent for major software suppliers who have few contractors. A professional career transition adviser with industry expertise will present you to job offers / employment from many perspectives, and will help you as a good partner who knows and recommends the value of human resources and businesses.
Individuals who apply have a high offer rate as "suitable human resources" in the selection, according to the firm, and the selection pass rate is highest among contract agents and popular IT suppliers who are exempt from personnel selection.It may also offer significant corporations that have grown in Japan and have a market value in the United States of several trillion yen, as well as extremely renowned companies that have contracts with only a few companies in Japan, including ARK, among the tens of thousands of agents.
ARK has strengths in the IT vendor/consulting company business, and it may be guided by a wide range of businesses. Furthermore, because the majority of the workforce has industry expertise, it is feasible to gather and give information at a deeper level in advance, and it has succeeded in targeted research and analysis through its own links. The organization offers services that prioritize quality and are reasonably priced.
ARK under Daisuke
Many recruitment companies allow job searchers to enter their information and will contact them when a suitable opportunity becomes available. Daisuke was able to establish contracts even with Microsoft, which is known for not utilizing agencies, since he had expertise working in the same industry as his customers and had placed so many great individuals without using significant public data like Linkedin. ARK has contracts with over 200 IT-related organizations, including Accenture, BCG, AWS, SFDC, and SAP, and the number of sales and placements is expanding year after year, even during the current COVID-19 epidemic.
Headhunting, often known as executive search, is a sort of search. Essentially, job seekers will have to wait until we contact them and make an offer. This category includes ARK. ARK has a direct deal with the most well-known IT business, which is quite unusual. It searches for candidates using its own resources rather than a large database, so the majority of ARK candidates are said to be talented and skilled.It has established trusting relationships with its customers. As Daisuke states, "The reason why we deal with a lot of foreign IT companies is because they tend to want people in particular, and headhunting is best for searching."
The majority of ARK's clientele are large IT firms that are continually seeking competent personnel. It is also feasible to provide a position with a diverse variety of organizations in collaboration with direct contracts with partner companies. ARK has a strong relationship with these customers, which allows it to provide the applicants with the ideal opportunity.
Doing Best to Bring Best
Daisuke created this firm after seeing that there were many aspects that may have been improved throughout the job move process when he used certain agencies for his career shift. Also, he believed that employee treatment at these types of agencies should be improved since there are many individuals who believe that if you work harder and make more placements, you deserve better. He was aware that he could hire more excellent recruitment experts. He says, "From these backgrounds, most of the ARK's consultants are satisfied with the treatment and are enjoying working here, and I was so happy when I heard one of them say that he would never leave ARK as long as he was in the recruiting industry."
Daisuke's role at ARK is usually that of "Manager" and "Recruiter." As a manager, he is always looking for the ideal method for his people to work comfortably and has come up with two options. One is flexibility, which he began well before the COVID-19, and the other is seeking to pay as much as possible when contracts were formed. He is confident that no other agency pays more than ARK! This is also why his employees' contract prices rise year after year.
Daisuke no longer separates his professional and personal lives, despite the fact that he disliked his job when he was younger and felt the two worlds were completely distinct. However, now he thinks all of his employees' efforts should be deserved, they get to have vacations when they want as long as they worked hard for the company. He defines himself with the famous phrase "Be Ambitious". He asserts, "If you can only achieve half of your goal, then set your goal higher for the other half. Goals can always change, but what you really have to do is to move on and make efforts to achieve goals."
In The Upcoming Years
Daisuke has been thinking of starting a bank recruiting campaign as well. This service will be specializing in Global Enterprise IT and it enables us to introduce more talented candidates to our clients who the firm couldn't cover lately owing to the resource system. His personal goal is to make ARK bigger and more influential so that people who work in the same industry will be able to work in a good environment. Daisuke believes he has not achieved everything he dreamed of and is definitely on board towards his final goal, and right now he is piling up the small steps that will surely lead him to success.