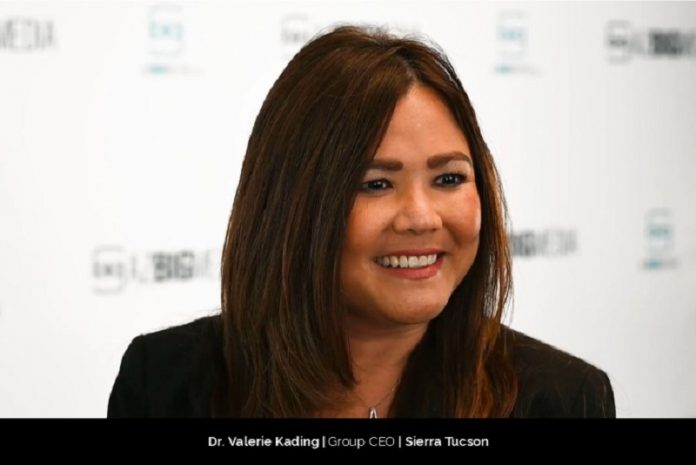 An inspiring leader helping people overcome their addictions & fears and become healthier human beings
The COVID-19 pandemic has presented the biggest trial of her career believes Dr. Valerie Kading, DNP, MBA, MSN, PMHNP-BC, CEO of Sierra Tucson, a premier residential treatment center in Arizona. It has challenged her leadership style and her knowledge of what she thought a leader was. "It's been a humbling experience because I had to get back to basics – to understand what the most important thing is right now. Many of us, including behavioral health experts, had very little guidance for what to do early on when the pandemic began, and that caused a lot of tension and stress and even feelings of inadequacy," she says.
We're still in a state of unknown and people are looking to leaders for understanding and to feel confident. To that end, "my leadership style has been to help our staff feel that we're in this together, that despite not always having clear guidelines or knowing what next steps might be, that together we can do everything possible to gain knowledge of what's going on and do what's right and what's best for one another and our patients," adds Valerie. Because at the end of the day, she says, "we want to make sure that we're there for our patients and our clients."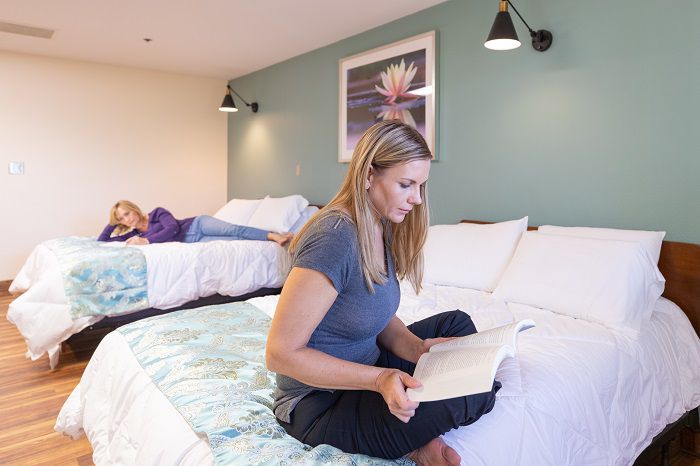 For Valerie, it's always been core to her foundation to help those in need. Her first job out of college was working as a case manager for seriously mentally ill individuals. From there, she became a psychiatric mental health nurse practitioner treating individuals suffering mental health, substance use and serious mental illness. She then expanded her role into a leadership role while continuing to provide mental health treatment to patients. "I always enjoyed not only helping patients but also supporting other health care team members grow professionally. Helping people isn't just what I do, it's who I am," she affirms.
A place of peace, hope and healing
For more than 35 years, Sierra Tucson has been a place of peace, hope and healing. Sierra Tucson has always focused on meeting the individual patient where s/he is in his/her recovery journey. The treatment center does this through individualized care, compassion and addressing the entire individual – mind, body, and spirit. "We recognize how debilitating and distressing it can be to experience symptoms associated with substance use, behavioral health disorders, and other related issues on a daily basis. For this reason, we provide individuals who are struggling with a wide range of mental health conditions with comprehensive, trauma-informed and evidenced-based treatment in a secure and supportive environment," points out Valerie.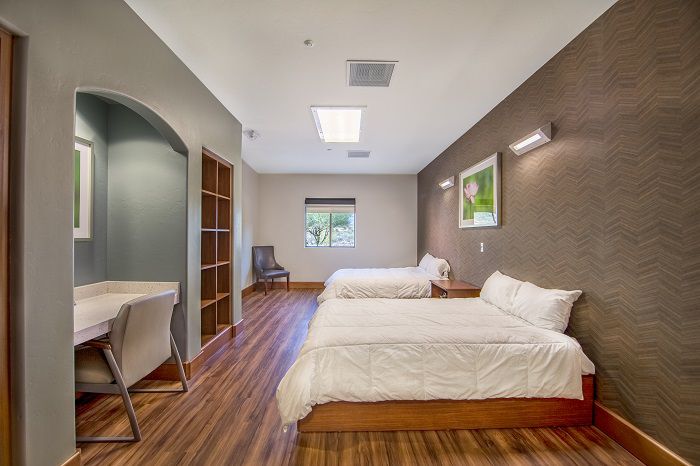 Every resident is unique and responds differently to various types of therapy, which is why Sierra Tucson includes  multiple recovery programs delivered through a wide range of experiential and evidence-based treatment modalities. This approach ensures that the patients receive the level and type of treatment they need to achieve their goals, not only in the residential phase of treatment, but also after they've successfully completed treatment.
Sierra Tucson provides comprehensive, evidence-based treatment in a secure and supportive environment to address mood and anxiety disorders, and treat residents struggling with addiction, trauma, pain and co-occurring disorders. Every resident's treatment plan is based on his or her individual needs. Its treatment modalities range from cognitive behavioral therapy, group therapy, Somatic Experiencing® therapy, MDR, and psychiatric treatment, to equine therapy, nutritional therapy, and psychodrama.
Making sure that every voice is heard
Mutual respect is the foundation of Sierra Tucson's culture, and it is part of Valerie's role as CEO to ensure their culture nurtures this value. She is quick to point out that being in regular contact with all of her staff is her priority. "I'll frequently check in with teams and walk the campus to be visible and signal that I'm approachable. With our executive leadership team, it's my responsibility to ensure that that they are encouraging their staff to be open with their ideas. With new hires, I'm part of orientation to share with them what our culture is about and to emphasize that we are literally all in this together so that every voice is heard," says Valerie.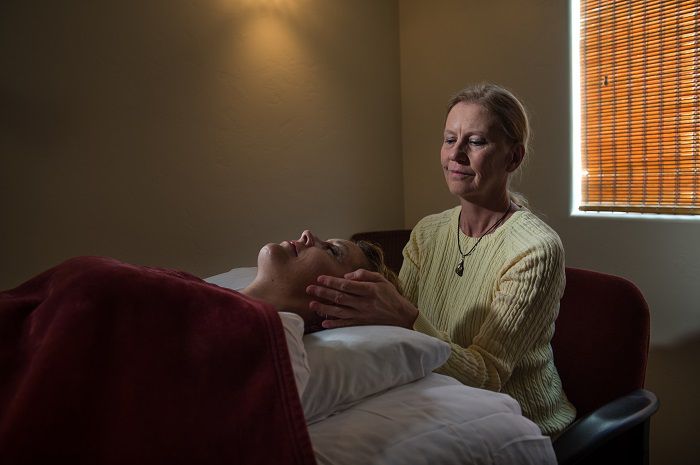 In terms of encouraging innovation, Valerie believes it's about respecting everyone's ideas and encouraging the flow of those ideas – from the direct patient care staff all the way to leadership. Sierra Tucson has a collaborative, shared decision-making environment. She acknowledges that those who are working directly with patients are expert at what they do and wants to hear from them.
'Good diet, plenty of exercise, adequate sleep, mindfulness and gratitude makes a healthy lifestyle'
Valerie believes health is so much more than a lack of disease; and getting healthy is not just about taking medication. At Sierra Tucson, trauma-centered treatment is woven throughout its program and culture. "We acknowledge that in order to address symptoms of substance use, mood disorders and chronic pain, we must treat underlying trauma. We also promote a healthy lifestyle in everything we do by addressing the fundamentals of wellness: good diet, plenty of exercise and adequate sleep, as well as focusing on things like mindfulness and gratitude," says Valerie.
Talking about the changes in healthcare, Valerie says telemedicine is a wonderful new way to help as many people as possible. "It's innovative in that you can reach people in other cities, you can reach individuals who are struggling to leave the house or have issues with childcare. Telemedicine can be a great platform to deliver care. While it does have challenges, I believe telemedicine's benefits greatly outweigh them."
Working continuously to be a leader in behavioral healthcare
Sierra Tucson's core values center around clinical excellence, innovation, individual respect, and hope – and Valerie believe these values resonate throughout Sierra Tucson. Her vision for Sierra Tucson is to be a leader in behavioral healthcare; to that end, the treatment center was recently honored by Newsweek as the #1 ranked addiction treatment center in Arizona and by the 5th annual Healthcare & Pharmaceutical Awards for Leading Providers of Trauma-Informed Mental Health Care in Arizona. To achieve that caliber of care, "we must continue to innovate, to expand evidenced-based treatment, and continuously look at the needs of our community and our country to ensure that we are addressing those needs."
Making impact in people's lives and healthcare through leadership
When asked about her "a-ha" moment, Valerie says it was during her doctorate of nursing practice program, when she learned how much of an impact she could make in people's lives and in healthcare through leadership, connecting with others, through strategy, and looking at healthcare globally. "Many of my classes were focused on these concepts and the possibilities were so exciting for me. Later, when I was promoted into a leadership position at my previous employer, it was so impactful for me to be able to lead a team so that they could perform better and we could work together to bring about additional interventions. We created new systems and processes that ultimately helped our patients." As for her greatest achievement, she says, "Without a doubt it's being CEO of Sierra Tucson. Our facility is the flagship of Acadia Healthcare and it's an honor to be the leader of a world-class organization that's helped thousands of people over the course of 35+ years."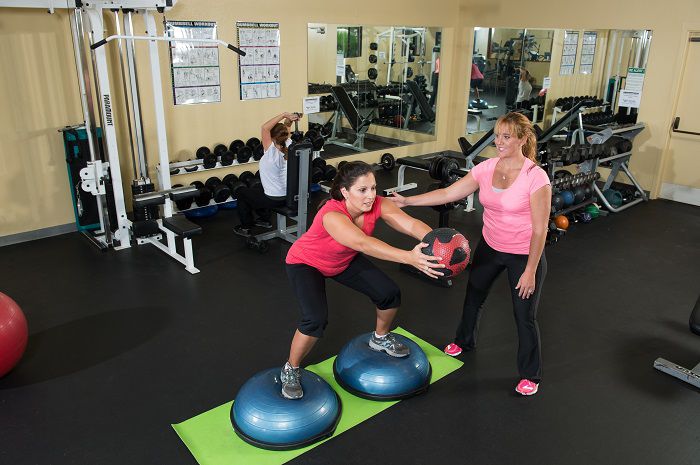 As CEO of Sierra Tucson, Valerie's greatest responsibility is to ensure that her organization maintains a safe culture where the residents receive exceptional treatment, staff feel empowered, there's mutual respect, and everyone here wants to grow, learn, and do the best they can to better the lives of the residents. She goes on to say that the residents at Sierra Tucson inspire her. "When I witness the miracles of recovery that happen at Sierra Tucson, they inspire me to continue to do the great work that we do. When you see someone come in the doors on Day One and then see the improvement over 30 days – the alumni stories of years of recovery and sobriety – that inspires me," she adds.
Taking time to nurture personal relationships
Valerie maintains a perfect balance between her personal and professional life. For her, family and friends are priority, and she always make sure to take time to nurture those relationships. And she advises the fellow aspiring businesswomen to follow the same principle. She says, "your life isn't just about your career. Your relationships are extremely important. Be sure to nurture them. It's also critical to learn and grow with every relationship. Never stop learning. Always stay curious. If you need additional certification or education, you're never too old to go back to school or to evolve."
Continuing to help people with anxiety and mood disorders
Eyeing towards better tomorrow, Valerie points out, "We're addressing the mental health needs of individuals as a result of COVID-19. We have recently expanded our trauma and mood programs and continue to address trauma through everything we do because trauma is the root of substance abuse and mental health issues."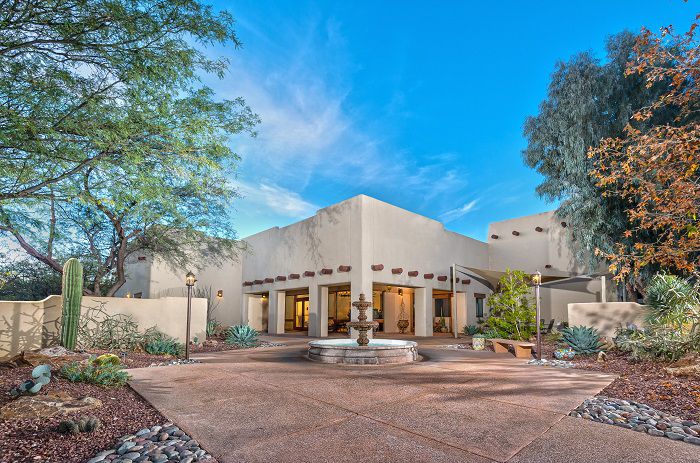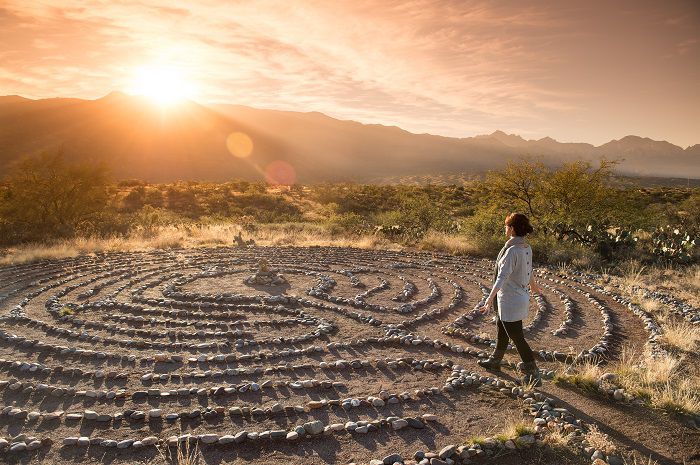 One of Sierra Tucson's initiatives in 2021 is to reach as many patients suffering from mood and anxiety disorders as a result of COVID-19 and find ways to provide treatment to those who are working, but who aren't able to come to 30-day residential treatment. For example, "telemedicine has bloomed with the pandemic and I know that will continue to explode in 2021. It's a great way of delivering care without having face-to-face interaction. It creates an environment of safety."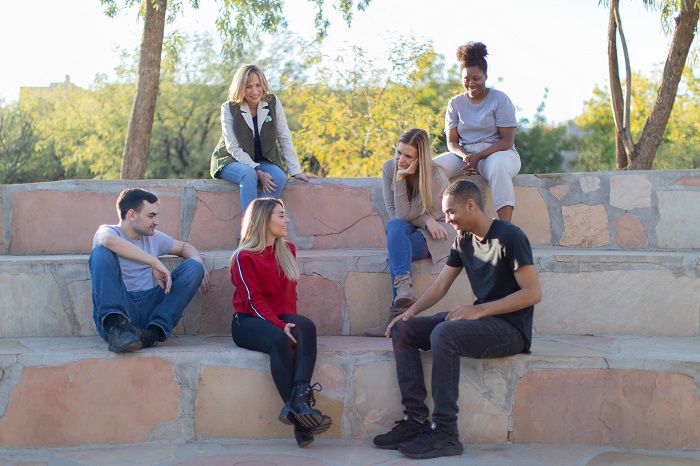 Furthermore regarding COVID-19, she says the suicide rate has increased, and there's an increase in rates of depression, anxiety, and substance use. "Because Sierra Tucson's role is so instrumental in saving lives, we've increased our capacity to help patients with mood and anxiety disorders. We've also created a healthcare heroes program where we help nurses, physicians, and other healthcare workers on the front lines treating COVID-19. We're addressing the trauma issues, the mood components, and the substance use components related to experiencing traumatic events during their caring for COVID-19 patients and being in that environment of high stress, seeing deaths, and other people suffering," Valerie concludes.